The Breakers at Edgewater Beach
5333 N Sheridan Rd, Chicago, IL 60640
Offers Independent Living
Photos of The Breakers at Edgewater Beach
Request Pricing
By clicking "Get Costs", I am providing express written consent to receive calls including automated/pre-recorded calls and automated texts for which I may incur a cost, as well as emails from Caring and its partners. I understand I am not obligated to provide this consent to utilize Caring's service(s). I acknowledge I was able to review the Agreement to be Contacted, Terms of Use, and Privacy Policy. This site is protected by reCAPTCHA and the Google Privacy Policy and Terms of Service apply.
Reviews of The Breakers at Edgewater Beach in Chicago, Illinois
4.8

4.8

4.4

4.0

5.0
Steven
We toured The Breakers at Edgewater Beach. The general feeling is very positive. They provide month-to-month leases. They have three different apartment layouts from studio, one-bedroom, and two-bedroom. The facility is well maintained. They're doing some remodeling right now. They provide two meals a day as part of the lease. They do wellness checks every day. Because they're an independent living facility, they don't provide actual in-home care, but there are services available. They have a huge number of activities. First of all, they have a pool and fitness areas. They have bingo, other games, and lectures. They regularly take the residents out on various field trips. They provide transportation to different parts of the city. It's a great deal to do.
Provider Response
Our community is a vibrant place, and your kind words go a long way to brighten our day. We'll be sure to share your kind review with our residents and team members. Thanks so much.
Ronald
I was able to tour The Breakers at Edgewater Beach. They have a pool, I like the people there, and it's reasonably-priced. I like the apartment, they have a lot of accommodations for storage, and you get a lot for your money. It has a beautiful courtyard, a beautiful walking path, and a gym. I felt comfortable with the people and they seemed friendly. It was right in the city not far from where I live now. There's a jewel right there, which is the department store, there's a dollar store, you can go right out on the bus line, and it's not far from a train. So it's a good place. Their employees were very nice, very kind, and I liked the guy who showed us around, his name is Eric. He showed me three or four apartments, he was nice, and they gave us free lunch, which was also nice. They have a housecleaner, you've got to do your own laundry, but somebody comes in and cleans your apartment. The food we had was delicious and the place was beautiful. There's a big atrium right there, it's right by a park, it's just a beautiful place.
Provider Response
We're so grateful you noticed all the things we do to make our residents feel happy and at home. From great dining to fun events and activities, we really believe our community is a wonderful place to live. And we're glad you think so too. Thank you for this review.
Jo
The Breakers at Edgewater Beach was very nice, and the person who did the tour was very nice. The rooms they had were nice, but they were so small. I couldn't see myself there. It had amenities that would've been useful to me. Everybody was very nice. I don't have anything bad to say about it at all. They have a variety of room options, and the price depends on what you're interested in. The kitchens were too small, even though they're offering food (breakfast and dinner). They showed me four apartments, the common rooms where people play games, the pool, the exercise rooms, the rooftop outdoor space (where you could walk your dog), the library, and the dining room. They showed me everything that was relevant.
Provider Response
Our team is focused on providing a great quality of life for our residents and their families. Always feel free to visit and share your experiences with us.
Chris
We toured The Breakers at Edgewater Beach, and it was very nice. Eric was wonderful. He answered all the questions we had and spent a lot of time with us, which we appreciated. It's a facility that we would probably strongly consider moving to because of the location and the diversity of the people living there. The rooms were quite spacious. Before you move in, they will paint. They have vinyl flooring now available at no cost. It's from the front door to the living room, and then the rest of the apartment is carpeted. They have two color choices for the wall, grey or beige. We saw the pool, workout room, movie theater, and a special room for activities. They had a beer flight presentation. They serve light beers and appetizers for $3 in a beautiful room that overlooked all of Lake Michigan. They have a room where they hold spiritual services. They also have a game room. The dining room is an atrium-type room. And they have a beautiful deck that they kept shoveling all winter long. People that are walkers could go walking year-round even with all the ice we had. They kept up with making sure that the deck was clear, which is very important. And then you can access the lakefront without crossing a street. There's an underpass directly from The Breakers to the park along the lakefront. Anybody in a wheelchair, a scooter, or a walker, doesn't need to worry about crossing Sheridan Road to get to the lake. They only have two elevators, which is not enough. But that's the only downside of this facility. The food there was very good.
Provider Response
We're so glad you enjoyed your visit here. If you'd like to set up a time for lunch or to chat with our executive director, please give us a call.
Bernadette
The Breakers at Edgewater Beach has everything that I need. It's very accommodating. It was the first one that I visited. I liked the location and the amenities. The staff was showing the place, so they were on their best behavior. They had good food. They had fitness centers, they had places for you to walk during the winter, and they had transportation. The rooms were very comfortable and spacious. It was a scheduled tour, so I know they went out of their way to make it clean, but it was very clean. It's in a good location. There is transportation all around.
Provider Response
Thank you Bernadette for sharing your experience with others!
Hanice
I am/was a resident of this facility
I moved here 17 years ago with my husband, we were both working at the time. He passed away, I became active in many committees and sat on the resident board for many years. Most importantly are the friends I have made here,I am never lonely, friendships are life saving and life fulfilling. I enjoy welcoming New residents to this diverse community that offers so much to do and enjoy together. I also have felt very protected this past year.
Provider Response
Thank you for taking the time to write and share your experience with other seniors and families. It's always so helpful to have a personal perspective. Our team so appreciates you as an integral part of our community - and know that long-time residents and those new to our community do as well - and that everyone counts you as a friend and ally. We understand that this last year has been challenging but we're so glad you have felt safe. We'll of course share all your kind words with the team.
Dr.Claron
I am/was a resident of this facility
The Breakers at Edgewater Beach has a Spectacular view LQQKING down on Green Parks, Lake Shore Drive, more Green Parks with Sandy Beaches & Lake Michigan with an endless Horizon with a Spectacular Sunrise. -A+ Upkeep/ maintenance SpotlessCleanliness,- First Class Food Service! -Friendly Staff Beautiful Apartments Five Stars ***** The Breakers at Edgewater Beach is a Lovely Place to Live. -Dr.Edwards-
Provider Response
Thank you for sharing!
ReviewerRD10122020e
I saw The Breakers at Edgewater Beach. It's not a full tour, it's like a half tour. They have an open dining room, a gym, and a terrace that overlooks the lake. It's a very nice facility. The downside of it is that they only have two meals a day. The staff was very friendly. They showed us a sample menu and it looked OK.
Provider Response
Thank you for sharing your experience with others!
Kimberly
I am a friend or relative of a current/past resident
My grandmother is now living in The Breakers at Edgewater Beach where homecare and housekeeping twice a week is included. They call it independent living, but it's a whole service building, and they do checks on her so it's all good. It's clean, they have no COVID cases, and it's affordable. Their staff is good; I think she likes it. I would recommend it if you're looking for a facility in Chicago. I think it's a nice facility for what they charge. The location is great, it's on Lake Michigan in a safe area. Her room is very nice, they have very nice accommodations. They have a great dining room with nice staff, they watch everybody, and if they don't see your grandmother for a while they call you. They're very attentive. I don't eat there, but the food is OK. The facility is clean and well done.
Provider Response
Thank you Kimberly for sharing. As you know, the family perspective is invaluable when looking for the right place for a loved one to call home. We will pass along all your kind words to our staff.
CC
We liked The Breakers at Edgewater Beach very much. It is very well organized, very well run, very inviting, and very warm. It seemed to be a good value for your money. It was very resort-like. The staff was very nice; he was great. They serve three meals a day and two meals are included.
Provider Response
Thank you! We will pass your kind words to our staff!
Larry
The Breakers at Edgewater Beach was the standard for senior living. The food and menu were good. The guy who showed me around, Dave, was excellent. I'm considering the place as number one on my list. They had so many things to do and even had a swimming pool. I liked the view and the scenery. They even had a second level which was like a nice little park on a rooftop. I liked the people, too.
Provider Response
Hi Larry! Thank you for sharing your recommendation of our community; we appreciate your confidence in us and are proud to provide a five-star experience for our residents and families.
CE
I am a friend or relative of a current/past resident
I was staying at The Breakers at Edgewater Beach and I'm going back. It was an outstanding place. The facility itself was very clean, very well managed, and the cost was reasonable. The food was excellent. The exercise facilities were outstanding. The lake is within a couple of blocks and it's got walking trails inside the building. The staff was very good.
Mike
The Breakers at Edgewater Beach was a very nice place. I wouldn't mind retiring there myself. The studios and the 1-bedrooms were much bigger than some of the other places we had looked at. The prices were comparable. The food was good. The facility was clean and upkept. When we sat down to eat, we were served restaurant style, which was great. They had a list of activities that seemed quite extensive for every day. The staff member answered every question I had and did a really good job.
Sandra117654
I think I am going to move into the Breakers at Edgewater Beach. It is a high rise, and the elevators seemed to be a bit of a problem. I've lived in Chicago on the lake front probably for 50 years, and I don't want to go anywhere west into the city; the Breakers seems to be the best place. I think it is affordable for me. I personally like the fact that the dining room is all glass, and you are right in the middle of the park. I have a dog and they have a dog run that is enclosed. I've lived next to the lake for 50 years, so I am not about to go 25 or 30 blocks west. I loved their apartments and everything.
Provider Response
Thank you for taking the time to write a review; we appreciate your feedback and hope that you do decide to make The Breakers your home! We will do our very best to provide the best possible experience for you.
Stanley878051
Overall, both my brother and I were very impressed with the Breakers. He would have selected it, but he had an issue with the location; my wife and I are moving permanently, and from Breakers, where my other brother lives, to our mom is a two-hour drive. The distance involved was too great. They did a great job on the tour. We thought the people were great, and the follow up after the tour was good. We didn't have any issues with the facility. They had activities. Their dining room facilities were really beautiful, and the views were exceptional.
Leslie233505
The Breakers was very clean. There were a lot of activities and doctors on staff. The dining area looked beautiful.
Colleen356731
I loved The Breakers at Edgewater, and it's one of my favorites. They're across the street from the lake, they have a pool, and there's an underground thing to go so I won't get hit by a car because I move slowly. The staff was very nice and very personable; we connected right away.
Visitor Daughter
We went to The Breakers at Edgewater Beach. It was wonderful, clean, and well managed. There were a lot of activities for the residents. I wasn't too fond of the kitchen set-up in the rooms, but the rooms were otherwise very nice. The community seemed very nice. I rated it as one of the top.
KenXKODR
Both places we visited were close to the lake, but The Breakers was actually closer in a nice location that happens to be a few blocks from where my in-laws live currently, so they're familiar with that neighborhood. They fix the food for the seniors and don't have an option where you can fix food yourself; you have to choose a plan with two meals prepared by the place with one meal optional. The meal plan is part of the price and not an option to cut out, so that adds a considerable of amount of expense to the overall monthly rent. The Breakers were very nice. The rooms were in slightly poor condition, but there was a huge dining room that looked like a restaurant. Their rooms were smaller, so you have to go with at least a one-bedroom, and the cost is very high.
Florence M.LBJHQ
I am/was a resident of this facility
I have lived here for six years. As the new resident committee chairperson, I feel like it is my mission to help keep people's attitude positive in making The Breakers their new home. This is a beautiful place to call home. Love to come down to dinner with my new friends. We have such a mix of people, junior-seniors and senior-seniors.
Kathleen120403750
I went to visit The Breakers at Edgewater Beach, and it's a very impressive place. They have an atrium, and a dining room. Lunch and dinner are served with tablecloths. I was also able to eat there, and the food was good. They also have a lot of activities for the residents. If I would choose to be in Chicago, I would choose this place.
Anonymous Cousin 101
The Breakers at Edgewater Beach is wonderful. Lots of activities with very good city view. It's very clean. The rooms are very nice. Everything about it is very nice.
Mary120006750
We went to The Breakers. It was right on the lakeshore. That's what we liked most about it. The staff was wonderful. They were very friendly, and very eager to show us around. They invited us to lunch which was a nice perk. The apartment that we liked the most looked right out over Lake Michigan. So, it had a wonderful view. None of the senior apartments that we saw were considered spacious, but adequate. We loved the lake view. They had a lot of in-house lectures from experts of various fields. They had a nice library, and exercise facilities. I believed they had a beauty parlor on the premises for women. They had very nice lounge-areas, and the dining room was absolutely beautiful.
Kathleen115829050
The Breakers was excellent, and I want to move there myself. The staff was great. The rooms were small but very nice with a nice view. The amenities were excellent and had everything you could ever want without leaving the building. The residents were friendly.
Caring114994650
I'm real familiar with The Breakers at Edgewater Beach because it was part of the dormitory system at Loyola University, which is where I attended school. The facility has the benefit of its independent-living pricing, as it is well within my range. I like the fact that they have food available and utilities, and that's all the person needs. Basically, it is dormitory living. It is in a nice area, and it is a really convenient walking distance to the bus lines or to the Chicago Transit Authority buses, so you can get to just about any place you want from there. It is not as isolated as the other facility. For me, mainly because of the price, it is a 5, it is very attractive.
Barbara103283750
I liked The Breakers at Edgewater Beach very much. It had a lot of rooms, big layout, large dining rooms, large exercise room, and it had a lot to offer. It gave me an impression of being more in a luxury hotel than in a facility. The staff I dealt with was the admissions guy and he was very good, nice and informative, and very good at follow-up. He has called me a couple of times. I really like it there. The apartments were fine, but they're small. The amenities were standard, nothing fancy. I like the dining area very much; it was large, airy, lot of glass, glass ceiling, glass walls, a lot of light, and seemed to hold quite a few tables. They do have activities there. I like the view of the Lake Michigan and the beaches and the overall feeling of being in a large area rather than in cramped hallways, which was another thing I liked. It doesn't have long hallways that you have to walk down from the elevator.
Anonymous111931750
The Breakers at Edgewater Beach was very pleasant. The staff showed us two units, and we discussed the amenities. The rooms were fine. We were not really interested about the menus, but they were fine.
Kay42
Breakers at Edgewater was perfect. The people from my church were impressed. They do have some activities. The have a Maître D in the dining area in the evening. They have very good security.
Tom106501550
I am a friend or relative of a resident
We move our parents into The Breakers at Edgewater. It is a perfect fit because of the location and the amenities. The place is very clean and very well put together. It has a great dining room and a great outdoor space for everybody. The indoor activities includes the movie, the learning center to keep them alert, and to keep them involved with the community. They have a mentor program, and they are able show my parents around the facility. They customize the building, and if they have any questions, they can actually go to someone who actually live there. There is actually a resident that is helping them in the building. They have the transportation to the local department store, grocery store, and various places. They also have doctors inside the facility which is very convenient. The place is very comfortable. It is like an apartment community.
Caring102915550
The Breakers at Edgewater Beach had a swimming pool, and that's what I've been looking for. It's a place I would like to live. It's very clean. They had the views of the lake, which I have wanted. The rooms were regular sized. The dining room was beautiful and bright. The staff were very nice, open, and transparent; they're not trying to hide anything. They have people who give lectures for their residents, and they play games. They have a security person.
Caring99209650
I am/was a resident of this facility
I chose The Breakers because it has a pool, and I need the exercise for my one working foot but the pool broke, and they're not fixing it. It's been a year and a half now. It's top of the line but without the pool, it doesn't have the same kind of feel to it. The pool is inside the building. You just have to go up the elevator in your bathing suit and a towel to change. They've been busing people to different pools, and I found that none of them is helpful to me since I'm in a wheelchair. They have a good community, and people like each other. Some staff is good with very nice maintenance people, while some are rude or slow. The dining room is beautiful and very nice with upgraded furnishing. They have a chef too. The soups are great, they have salads, and wonderful entrées. But it's usually cold or lukewarm. I like hot food. I was excited about the meals when I first came here. There are only four elevators, and it gets really busy around dinner time. You have to wait from 10 to 15 minutes. But I guess there's nothing they can do about it even if they have the maintenance. There's also no place to take the dog in the winter. I can't go out in the snow in a wheelchair. There's a park behind us that's fine in the summer, but it's not fine in the winter. I just stay in my apartment now. I don't go into functions anymore like I used to. They have a lot of functions that people still do. They also have 24 concierge service, security, and transportation to different places. It is a beautiful and well run property. There were a lot of good things, but I don't use them anymore. Everybody is 86 and 68. I need to be some place younger. Everybody is so slow, and a lot of people can't take care of themselves so they have caregivers. They have Alzheimer's, and they have to be pushed all the time in wheelchair. I operate on my own. It's depressing.
Provider Response
I am so very sorry there have been things that have been frustrating for you. Our goal is to create an environment and experiences that engage our residents to live their lives to the fullest. Our Chef strives to provide quality hot meals along with a dining experience that allows for lively social conversations. As you know we are pet friendly and offer a variety of areas in which to walk dogs. As you mentioned we have many good things. I am sorry to hear you have not found programs that are exciting to you. I am positive none of us want you to be disappointed. I believe I can help with some of the challenges. Please feel free to contact me as soon as possible. I want to help make your experience the best it can be. I can be reached at 773.878.5333 or leldridge@seniorlifestyle.com. Leslie Eldridge, Executive Director
Caring100991750
I loved the Breakers. It's in the city and I thought they had all the amenities. It was reasonable and just lively. I thought the facility was beautiful and updated. The staff was very accommodating. They worked hard to please you and gave you lots of good information. The people were nice. I liked it, but my mother just didn't care for it. She prefers suburban living as opposed to city living. They have all kinds of activities. I think for some younger seniors it's a great location. It's close to the beach; the views are great. You're close to downtown. I didn't see anything wrong with them myself.
Caring8000
The Breakers was nice, large but I was looking for assisted living and it was an independent living. But then, they have like a-la-carte where you add on and I just don't think that's going to be a help for my dad. The staff was fine and the room was nice, but it wasn't really appropriate fit for my dad.
Marilyn27
At The Breakers at Edgewater Beach, the rooms and the surroundings are fine; however, this facility has inadequate elevators. You have to wait a long time to get down to dinner. Their staff basically has good work attitude. The food is fine. For activities, they have both indoor and outdoor activities. What I like best about this facility is the fact that it's close to our son and grandson.
Provider Response
Thank you for taking the time to recognize The Breakers for our convenient location and commitment to offer a broad range of programming options. Our priority is to offer a comfortable, safe and engaging community for our residents.
Donna82128250
I have a lot of chronic pain and medical conditions that require that I have a heated exercise pool. That was the reason I chose The Breakers. The other places did not have that at the temperatures that I needed. I had corresponded by email with them for several weeks actually and they practically met me at the front door. It has everything that I could hope for in a facility.
Provider Response
Thank you for taking the time to recognize The Breakers for our commitment to offer best-in-class amenities and services such as our heated indoor swimming pool and personal attention to our resident's needs.
Gerry5
I like the location and the friendly atmosphere of The Breakers of Edgewater Beach. The place is very clean and very well kept. The staff talked to me about their swimming, exercise, and Yoga classes. I think they have everything pretty well covered. There wasn't anything that would need to be cleaned up or upgraded. The apartments were very good as well as the staff. I also like that it's close to the lake.
Lovely Daughter1
I am a friend or relative of a resident
My dad moved in last week at The Breakers at Edgewater Beach. We chose this facility because it is in a good location. It has easy access to public transportation and there is a grocery store right down the street. Aside from the location, I also like the fact that the residents there are always busy. There's a lot of activities going on in this place. The staff members have all been very helpful and everybody is just friendly. My father is very happy and excited to be there. He also loves the food. He said it is like eating in a fine dining restaurant. I think the only thing my father has complained about is that the elevator is so slow. Other than that, it seems like a great facility and it is affordable too!
Provider Response
Thank you for taking time out of your busy day to recognize The Breakers for our wonderful location; our residents love having Lincoln Park outside the door as well as being a short walk from the Lake, and having many transportation options. Our Chef, Paul Gill, brings his vast experience to The Breakers to serve the residents creative and delectable cuisine every day. We are so happy that your father is one of our honored residents and enjoying his new home!
Charles14
I am a friend or relative of a resident
My mom is at The Breakers at Edgewater Beach and she likes it there. I think the place is fine. The dining room is very good as far as meals. They get breakfast and dinner. They put white table cloth on the tables for dinner. They got a nice selection of fish, meat, and fish entre at dinner time. All the apartments have a small kitchen range and refrigerator, so mom can fix her own meal there. They have nice outings and shopping trips for all the people there. This is a very, very good place.
Caring357
The Breakers at Edgewater Beach was a wonderful place except that they're too expensive for me. They had very good food in their restaurant. They provided a lot of things. Their staff were all wonderful and nice.
Caring88121
I am/was a resident of this facility
I chose the Breakers at Edgewater Beach because it's a fairly large community and it is in the city of Chicago, which was important to me. It's a high rise and I wanted to live in that kind of setting. The people I spoke to were very nice and, of course, it was just within my price range. My apartment is fairly small and simple. It's got one very small, but adequate bedroom, and a very tiny, but usable enough kitchen. I could go in there and cook a meal if I chose to. The bathroom is quite nice, large, and it's going to have a walk-in shower, which is important to me because I can't use a bathtub. The living room is long, a little narrow, but again it's got huge windows with a view of the lake and downtown. The food is excellent. I haven't moved in yet, but I think it will be terrific and I am going to like it there.
Mank19
I thought this facility was better than most that I have visited. Although it was quite large, it was not impersonal. The staff took the time to get to know my grandmother, and she got along well with the other residents. The building itself was quite beautiful, and there were rooms for classes that volunteers taught to the residents. My grandmother recovered from a car accident while she was there, and they really made it a lot easier on her. Even though the facility is not in down-town Chicago, it is fairly accessible, and there are coffee shops and grocery stores nearby. It is also close to public transportation and the lake. The building itself has a lot of useful amenities such as dining areas and places to meet with family members. All in all, I think that my grandmother had a very good recovery experience (considering the circumstances), and I think she would definitely go back to the Breakers if she ever had to recover again or if she had to pick a retirement home.
Services and Amenities of The Breakers at Edgewater Beach in Chicago, Illinois
Costs
Fee Structure Extra: Small Community Fee
About The Breakers at Edgewater Beach in Chicago, Illinois
The Breakers at Edgewater Beach offers independent living in Chicago for seniors who are able and inclined to live independently, but crave the comfort, security and social opportunity a retirement community offers.
On-call assistance and maintenance-free living means you never need worry about anything but living life to the fullest! Just steps from your front door, you'll find easy access to a fitness center, media room and a wide assortment of activities, as well as special events and regularly scheduled outings into the community.
If you are looking for a vibrant, active place to call home during your retirement years, The Breakers at Edgewater Beach will fulfill your desires. Come visit us and see how great senior independent living can be.
Independent Living Amenities
All utilities included except telephone and cable
Housekeeping and maintenance service
Guest Suites
Individually controlled heat and central air
Scheduled transportation to local shopping and medical appointments
Safety features including smoke detectors and sprinklers
Award winning Wellness Everyday™ programs, provided 7 days a week
Beauty and Barber Shop
Fresh, seasonal cuisine prepared by the dining service team
Dining for Wellness™ - educational and wellness program
Brain Health University™
Help seniors by writing a review

If you have firsthand experience with a community or home care agency, share your review to help others searching for senior living and care.
Request Pricing Information
By clicking "Get Costs", I am providing express written consent to receive calls including automated/pre-recorded calls and automated texts for which I may incur a cost, as well as emails from Caring and its partners. I understand I am not obligated to provide this consent to utilize Caring's service(s). I acknowledge I was able to review the Agreement to be Contacted, Terms of Use, and Privacy Policy. This site is protected by reCAPTCHA and the Google Privacy Policy and Terms of Service apply.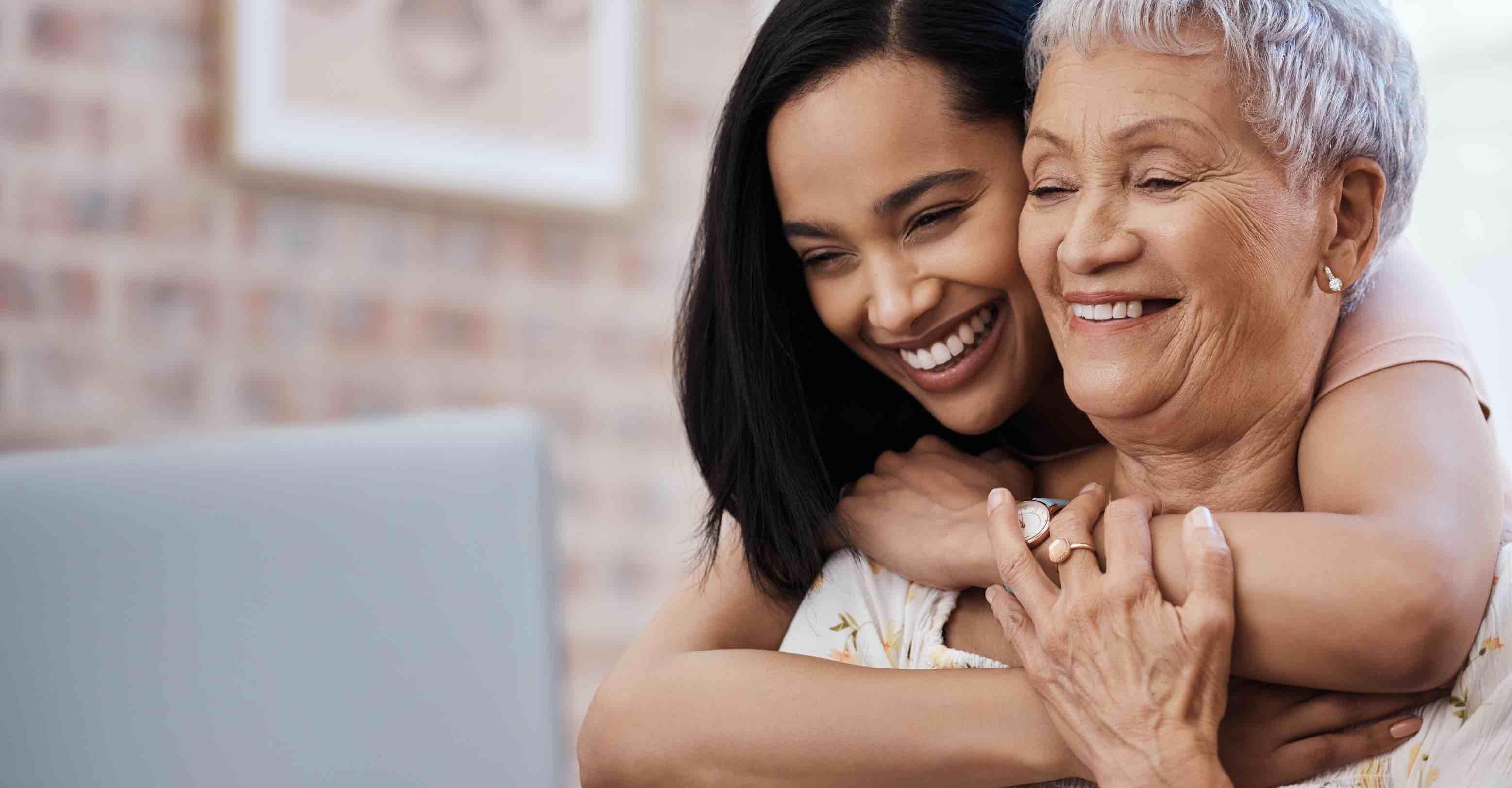 Compare costs, photos & reviews of senior living and care options near you.
Questions?
Call to speak to one of Caring's Family Advisors, or submit a request for more information here.
Costs for The Breakers at Edgewater Beach in Chicago, Illinois
Independent Living
Independent Living is for those who desire the feel of a private residence with the amenities and activities available in a planned community, such as fitness classes, game nights, and group excursions. Services such as cleaning and groundskeeping are often available.
Didn't find what you were looking for?
Caring's Family Advisors can help answer your questions, schedule tours, and more.