Regents Park of Jacksonville
Offers Nursing Homes
8700 AC SKINNER PARKWAY, Jacksonville, FL 32256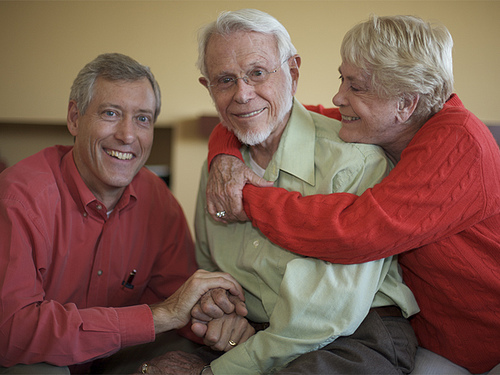 Reviews of Regents Park of Jacksonville
Nursing Home Reviews for Regents Park of Jacksonville
March 23, 2021
I am a friend or relative of a current/past resident
Unfriendly staff with poor communication and a very unhappy patient.
March 05, 2020
I visited this facility
Facility extremely clean and staff very professional.
July 30, 2017
I am a friend or relative of a current/past resident
I wasn't sure about this place...But i have to say that my mother received great care here. Not all, but 90% of the staff are compassionate and are willing to help above and beyond.
April 11, 2017
I visited this facility
I can't even give them a 1. My mom has issues seen day 1. It's what others said in there comments and more. No body wants to help you and then blame you for the issues. This place is worst than terrible. There is a Hugh communication break down. I will keep adding as time goes on.
January 26, 2017
I am/was a resident of this facility
I am a current resident at Regents Park of Jacksonville and I have to say before being admitted here I was skeptical about being in a nursing home. Prior to coming here I heard horror stories and didn't think there were any good ones. However my experience at Regents Park has been pleasant and homelike. I like going out on past to shop at Walmart so I am free to come and go as I want. I have people here to help me when I need it. My 3 to 11 Nurse knows everything I need she brings me my meds, check my blood sugar and reminds me to eat healthy. I have friends here that I look for, enjoy seeing and socialize with all the time. I get to choose and participate in my favorite activities and make suggestions on what I want to do. The Activities staff is so much fun and gives me a lift every time I get involved. I am active and maintain my independence by volunteering to help manage the residents' store. The store has truly been my lifeline. I know that everyday I have something to do whether I'm helping to stock items, helping with inventory or assisting a customer. I call it my job and I look forward to volunteering to do it everyday. I am also a member of the residents' council and help conduct the meetings. I speak up for my peers, encourage them to get involve and voice their concerns. I must say the Management staff is on top of any concerns or issues that may occur. I don't worry because I know when I report it something is going to be done about it.
August 10, 2016
I am a friend or relative of resident
I would not even board my pets there. Things are stolen from rooms, patients are left for hours in soiled bedding, night time is horrid as staff yells all night in hallway, but biggest problem is staff never answers their phones....EVER. You may or may not get a call back. Worst facility in Jacksonville.
July 29, 2016
I am a friend or relative of resident
My father was in this facility for 6 months and 6 months too long. We were finally able to get him moved but not before he got sick and contracted MRSA! This place is a joke. There is no skilled nursing or doctors. They had one doctor and you could not understand anything that he said in English. We had to be there constantly to monitor them to make sure they were doing the bare necessities like baths, pain medication, cleaning the room which we did most of the time ourselves. He would lay in filthy sheets until we insisted that they change them. This is why he was there because as a family we could not be there 24/7. My father fell 3 times in less than 2 weeks, they would leave the Styrofoam cups on the tables after bringing the meds and because of his poor coordination and weakness they would get spilled all the time and not cleaned up. The staff were rude, if you asked for them to do what was their job you got attitudes and most times they did not do it. The CNA's were the only ones with any compassion. If you called and left messages they would not return your calls. Only after threatening to report them did they even attempt at being nice or caring. This is not a 5 star facility.
April 07, 2016
I am a friend or relative of resident
Staff is caring but not enough staff to patient ratio. Did not see "skilled nursing" in this facility. My father was only there 5 days and they took his vitals once. Even then they did not have a regular blood pressure cuff and stethoscope but a machine you can buy in CVS. They took over an hour to locate a urinal. My mom brought towels and washcloths from home as none were in the room and none were brought until 2 days later. They would not assist us with getting my father out of bed to use the facilities. PT and OT staff were good but we finally decided he could get this at home and we could care for him better than what we were seeing.
November 22, 2013
I visited this facility
Regents Park of Jacksonville was an upscale nursing home, it was like a country club. The nursing staff were great and the physical therapy department was up to date. The residents could do little chores like cooking. And during Christmas and holidays, they did something special. I would definitely recommend this place to others.
November 14, 2011
I am a friend or relative of resident
I am very disappointed with this facility. I find the care of my loved one to be substandard and management that doesnt care about your complaints. They hold care plan meetings and you discuss problems you have and nothing ever gets done. The food is nothing short of disgusting. They dress the dining room with stained napkins and tablecloths. The toliets leak, the cable does not work correctly, mold on vents, etc. They dont change patients underwear to frequently as I have found none in my loved ones laundry for a couple of weeks other than the ones I found on them and changed myself because they were dirty. The staff turns down the thermostat in patient rooms to suit the temperature for their own comfort and not the patients. When I asked for the number to the corporate office they refused to give it to me. My loved one had a gold chain and cross stolen right off her neck. I have seen patients in the dining room waiting on their meals for a half hour after everyone else was served. Maintenance is completely useless. I caught the head honcho getting my loved one to sign a paper saying they did not want the flu shot. I have a POA for them and they are not competent enough to even know what a flu shot is. My advice to anyone considering putting a loved one in this facility is to "look elsewhere". the management of this facility does not care to change a thing or make anything any better or address any of your concerns and or complaints.
See all Nursing Home reviews (10)
See fewer reviews
Get Costs
---
About Regents Park of Jacksonville
Regents Park of Jacksonville is a senior living provider in Jacksonville, Florida that offers residents Nursing Homes. Contact Regents Park of Jacksonville for more details on services and rates.
Get Costs
---
Map of Regents Park of Jacksonville
---
Senior Living Communities near Duval County, FL
Senior Living Communities near Jacksonville, FL
Other Senior Care in Jacksonville, FL