2200 Gramercy Drive, Sacramento, CA 95825
Offers Nursing Homes and Assisted Living
Request Pricing
By clicking "Get Costs", I am providing express written consent to receive calls including automated/pre-recorded calls and automated texts for which I may incur a cost, as well as emails from Caring and its partners. I understand I am not obligated to provide this consent to utilize Caring's service(s). I acknowledge I was able to review the Agreement to be Contacted, Terms of Use, and Privacy Policy. This site is protected by reCAPTCHA and the Google Privacy Policy and Terms of Service apply.
Reviews of Gramercy Court in Sacramento, California
Reviewer RC#0126
I am a friend or relative of a current/past resident
Gramercy Court is located on a street that had houses on one side and businesses on another, and the facility was at the end where there was no parking. You have to park along the street since you can't park inside their facility (that's for employees and they only have two spots for visitors). Several houses have assisted living on both sides and then where my loved one was, the skilled nursing center, was kind of towards the back. The facility looked marvelous inside. However, you never see any residents anywhere, but in their rooms. It looks like it's all set up for community visiting. When you first walk into the administration building, there's a desk where they take your temperature and where you sign in. Behind that is a huge lobby that has a nice grand piano (it's been newly renovated). It's got tables and chairs, and a fireplace. So, it looks like a great place to be. Beyond that was a cafeteria and I've never seen anybody there other than the employees. A haircut is one thing, that my loved one got, but they only do that every other week. She was happy with the lady who did the haircut, but she's not part of the staff. As far as the staff towards my loved one, they seemed average. She had a broken hip and I think they were a little rough with her. There were also a few times when her name and this other woman's name were mixed up. When my granddaughter went to visit, they sent her to this other woman's room, and so my granddaughter had to go back to the front and tell her that wasn't the right room. Also, my loved one is not good at using a cell phone, and they have only one phone that they can bring from the desk to the resident. Most hospitals would have a phone in the bed, but they don't.
Janine
My mom is going to move into Gramercy Court. She'll be in assisted living. The staff members who assisted me were very helpful. This place is more her level. It's not quite as elaborate as some of the places that we went to, but it's perfect for her. The place is really clean. She's going to have a room by herself, but we're looking to have her be in a shared room. It's really clean and it seems really efficient. We talked to some of the residents, and they seem really happy. We were impressed. The dining area was clean. We weren't there at meal time, but there was a couple of people sitting in there at the tables. One person was reading and the other one was doing a puzzle or something. We talked to the administrator and the assistant administrator, and they were really nice. They were willing to work with us.
glad2leave
I am/was a resident of this facility
Strongly suggest family and friends visit their loved one on a daily basis at many different times and hours. Periodically pop in unexpectedly. CNA's lack compassion so please listen to your loved one. Especially if he/she is totally dependant on being cared for.
V. Styrsky
I am a friend or relative of a current/past resident
My family and I have spent the last 10+ years helping my mother and mother-in-law navigate their 80's and 90's as they both moved into assisted living facilities. We are thankful our experiences were good in each of the communities in which they lived – and eventually, passed. Even with this wonderful report concerning the care of our elderly in Sacramento, nothing could have prepared us for my mother-in-law's final months at Generations HealthCare. Our family spent countless hours at the facility -- all times of day and night. To the person, every need, every touch, every single question or concern we voiced on behalf of our family's matriarch was swiftly and compassionately addressed. There are just too many stories of the great kindness we/she received that are swirling around with all of our memories and helping to dry our yet wet eyes. A late night attendant informed our family members that she had prepared peanut butter and jelly sandwiches for them should they need to renew their strength during their midnight-till-morning watch. Upon shuffling out of the room after a sleepless night, it was insisted by others now on duty, that they sit down and have breakfast and coffee before they left for work. Leadership is everything, and the amazing Assisted Living Administrator Trisa Cysewski has found a way to instill a near unbelievable standard into the heart of every employee, for the care of the residents at Gramercy Court -- and their families. In speaking with Trisa she remarked that they were taught to be a blessing to others, because they have each been blessed. This is the Code of Conduct for everyone who works at Generations – and our family will remember their kindness for the rest of our lives.
Saint George
I am a friend or relative of a current/past resident
The director of assisted living and staff especially Francis the med tech have taken care of my Step-Father and best friend since 15Oct2012. Their coordination between skilled nursing, hospitals, medicines, Dr. Lehman, equipment such as wheelchairs and oxygen plus transportation has been a blessing. The business office is extremely professional and helpful.
George
I am a friend or relative of a current/past resident
My stepdad has been at Gramercy Court since October 2012. There's assisted living, skilled nursing, dementia care, and long-term care. They have multiple houses in assisted living. My mother didn't like multi-story buildings because she thought that high rises were really bad with earthquakes, and one of the nice things about the Gramercy layout is it's all one floor. There are two houses on one side, a driveway down the middle and two houses on the other side. There's a lot of turnover, but the staff seems to be dedicated to the people. In terms of cleanliness, the new firm is in the process of upgrading important things like having doors that will open for people in wheelchairs or in walkers. The dining room seems to always be clean and the food appears very nutritious.
DL9144
I am/was a resident of this facility
I was in this facility for a week in January 2017 recovering from Sepsis. I needed daily infusions of antibiotics and was sent here by Kaiser for this reason. At the time, Gramercy Court SNF had recently been purchased by Generations Healthcare and they were in the process of upgrading the facility and re-training most of the personnel. I had a few problems with the staff that wasn't really solved to my satisfaction at the time but was assured that changes were being considered and the administration was aware. I sincerely hope the practices have changed and that the patients there are being well cared for. I sensed there was some animosity among the employees due to all the changes that were being put in place but as with any buyout, change is almost a given. Hopefully Generations Healthcare has turned things around for the sake of the patients and residents in the past few months.
Shondraisgloriouslyhappy
I am a friend or relative of resident
My 97 year old grandmother was left alone without the bar up on her bed. She fell out of the bed, hit her face on the bed and nightstand, and broke her neck. She had to be starved to death. It took four days for her to die. Her face looked like someone had taken a baseball bat to it. EIGHT years later, they were fined and they used a CNA as a scapegoat. The atrocious care she received before her broken neck remained atrocious regardless of repeated complaints. Do NOT leave anyone you love here. They are HORRIBLE.
Ryan L
I am a friend or relative of resident
hear this was a great place. I placed my mother there. She was verbally abused by the Adminstrator Henry. When mom complained about the staff she was told if she doesn t like it she can leave and when she reported it to the state he told her to get out. I told a person who I was told was the owner and Sandra and she said she stands by him. Never go there if you love your family. It needs to be shut down. I have never seen such unhappy staff, nurses crying after attacks by the head nurse and the admin. One nurse was called stupid and canned at the Ascot station in front of me, the staff is so down nurses were passing out applications for other places at the desk. I was told Henry told them, he can do what he wants and with jobs being hard to find, there's nothing they can do about it.
mselainey
I am a friend or relative of a resident
My mother was a resident at Gramercy Court for about three years. Overall, they were a positive experience, although there were times when my mother needed assistance and if it was during shift change or a staff meeting, she might have had to wait a long time before anyone checked on her. There were also issues about pain meds (my mother was terminal and on hospice care), when the nurses "decided" that she was taking too much pain medication, after the doctors told her she could have as much as she needed to make her comfortable. This was eventually resolved, and the nurse in question transferred to a different unit. The facility was clean, the food reasonable (very basic, but OK for "hospital" food). They tried to accommodate my mother's preferences. The staff also found a nice spot for my mother to smoke, even though they generally disapproved, and put a bench under a nice tree in the garden. Grounds were pretty, and well maintained. Activities, like bingo, piano and other mini-concerts were good, and there were outside activities to movies, and parks when my mother was well enough to attend. Gramercy was good about helping mother schedule outside medical appointments, and provide transportation when it was available. During the three years my mother was there, she had several "roommates". When there was an issue with one of them, they found a different roommate, and moved her. One of the few complaints I had with the facility is that when she died, her rings and a couple of other small pieces of jewelry disappeared. Since they were only of sentimental value, we just let it pass. The facility allowed us to have a small memorial service for her, since she had made many friends there while a resident.
guardian angel
Gramercy Court is situated twenty minutes east of downtown Sacramento. Just a mile northeast of Arden Mall, Gramercy is placed at the back of a court in a residential neighborhood. Stores, movies, and restaurants are all close by.My most recent memory of Gramercy Court was performing there on Cinco de Mayo. I also helped put on a Halloween Community Trick or Treat event there a few years ago. It is unique in that it provides assisted living, and skilled nursing on the same campus. Cleanliness and odor issues do not exist at Gramercy. The two levels of care have separate living areas. It was meant to be a continuum of care, so mates could remain close to one another. I find this a major attraction. If you have with dementia, or a medical limitation requiring skilled nursing care, the significant other can have loved one nearby within walking distance living on the same property. However, when there are special events the two populations gather together. Speaking of activities, there is ample activity staff that is well utilized. They share reminiscences, play board games, have sing-a-longs, guest entertainment, and are afforded the chance to go on many outings. Most activities are geared to the particular likes and family involvement is encouraged for activities and special events. That activity level gets amped up during the holiday season as the residents, staff, and families tend to become closer. Residents claim meals are generally above average. Gramercy can accommodate any medically ordered diet out there. I believe at one time they had a chef preparing meals. The caregivers are dynamic and active providers of care. The atmosphere is friendly but not fake. You don't see that overworked look of exasperation seen in other homes. Rarely do I see a resident in need of ADL attention. The Rehab. Team here is committed to returning as many of their client's home; or at minimum, to a lower level of care. This community is sprawling yet self-contained. It's as though the residents are living in their own down-size luxury hotel. The colors are bright but not overwhelming. Paintings and other art decorate the walls. Gramercy is opposite of institutional in appearance. The rooms are spacious, and families are encouraged to make resident spaces as home-like as they want. Perhaps, Administrative staff and managers could be a bit more engaging and personable. Overall, it's one of the best. I give Gramercy Court 5 out of 5.
Services and Amenities of Gramercy Court in Sacramento, California
Room and housing options
Companion Suites: We do offer companion suites
Medicare
2.0

3.0

5.0

4.0
Medicare Provider Number: 555459
Ownership Type: For profit - Corporation

Rating Date: 9/1/2023
About Gramercy Court in Sacramento, California
Gramercy Court Nursing, Rehabilitation Center and Assisted Living focuses primarily on post-hospitalization transitional care. Our greatest success is the ability to help patients recover and discharge back to home or to a lower level of care! We employ our own therapists and operate a large, fully contained therapy unit. Together, with our nursing staff, our goal is to help patients achieve their highest level of functional independence.
As such, our staff provides 24-hour-a-day nursing care and supervision to our patients. These services include assistance with activities of daily living (dressing, bathing, grooming, transfers, ambulation, etc.), feeding or assistance with meals, giving of medications, treatments, etc. The level of services provided to an individual patient can vary greatly depending on that patient's needs.
Licensed nursing staff members are on duty 24 hours a day and work with a team of trained nursing assistants in providing the nursing care for our patients.
Rest and relaxation are an important aspect of your total recovery. Studies show that maintaining a healthy and positive psychosocial well-being helps promote the healing process.
At Gramercy Court, we offer a variety of patient-centered activities for you to choose from. Whether you prefer individual activities in the comfort of your own room, or choose to partake in our daily social group activities, our staff is here to help promote your well-being.
Some of your entertainment options include:
Personal cable television services with individual television sets
Complimentary individual telephone services
Patient reading library with books on tape available
Recreational garden activities
Family-friendly, park-like grounds
Wireless internet services with available bedside workstations
Beautician services (fees applied)
We bake our own biscuits, rolls, and muffins. Our desserts are made fresh daily by skilled staff. Fresh soups are always prepared and slow cooked on our stove top using fresh ingredients. Our dining service team uses a fresh produce provider for locally sourced fruits and vegetables.
Help seniors by writing a review

If you have firsthand experience with a community or home care agency, share your review to help others searching for senior living and care.
Request Pricing Information
By clicking "Get Costs", I am providing express written consent to receive calls including automated/pre-recorded calls and automated texts for which I may incur a cost, as well as emails from Caring and its partners. I understand I am not obligated to provide this consent to utilize Caring's service(s). I acknowledge I was able to review the Agreement to be Contacted, Terms of Use, and Privacy Policy. This site is protected by reCAPTCHA and the Google Privacy Policy and Terms of Service apply.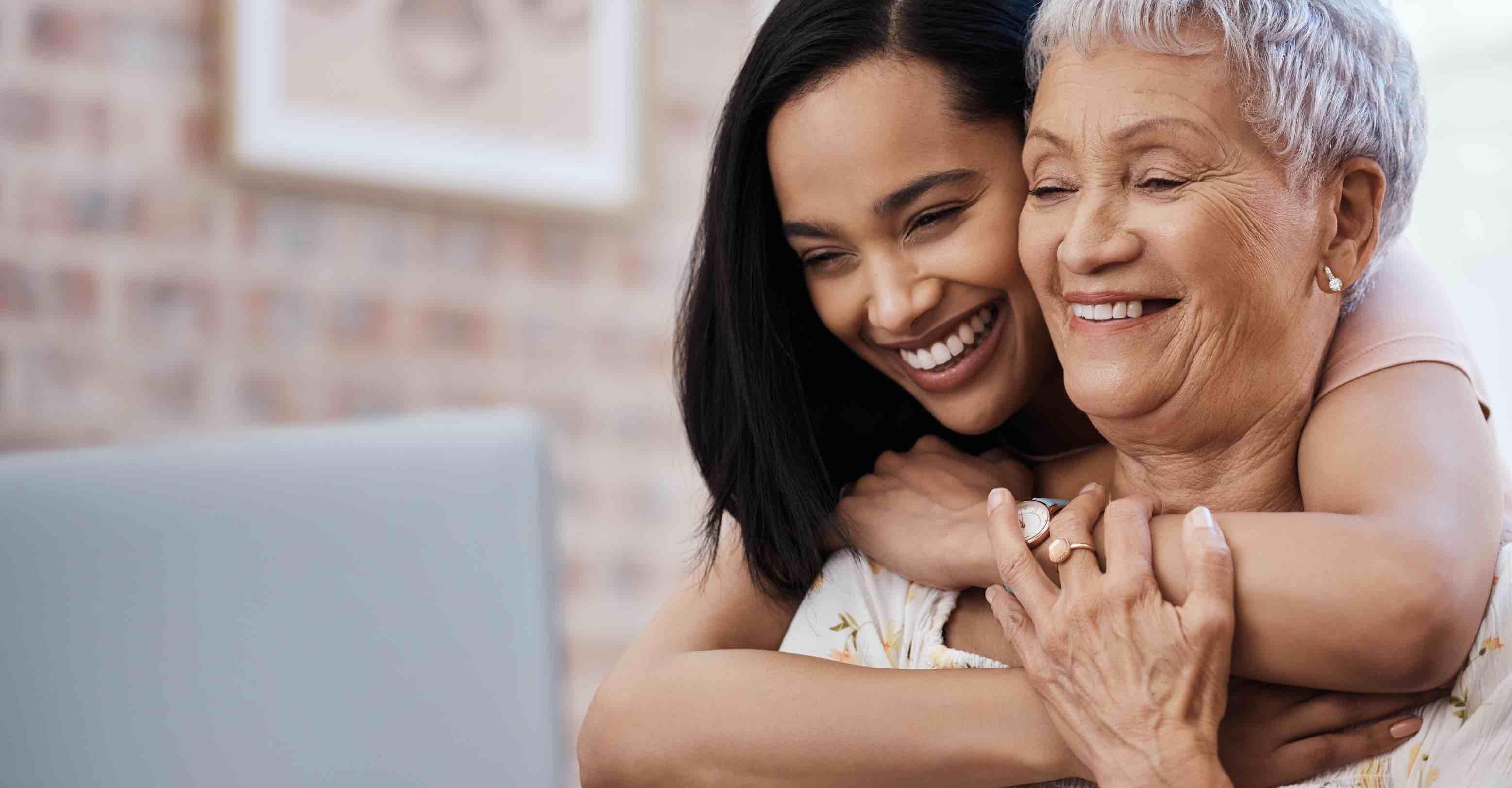 Compare costs, photos & reviews of senior living and care options near you.
Questions?
Call to speak to one of Caring's Family Advisors, or submit a request for more information here.
Costs for Gramercy Court in Sacramento, California
Assisted Living
This level of care provides support for those who need help with personal care needs such as cleaning, bathing, and dressing. Residents selecting this level of care are treated to many amenities in a home-like atmosphere, while getting support in their daily lives.
Didn't find what you were looking for?
Caring's Family Advisors can help answer your questions, schedule tours, and more.