Claremont Care Center Pomona, CA
Offers Nursing Homes
219 E Foothill Blvd, Pomona, CA 91767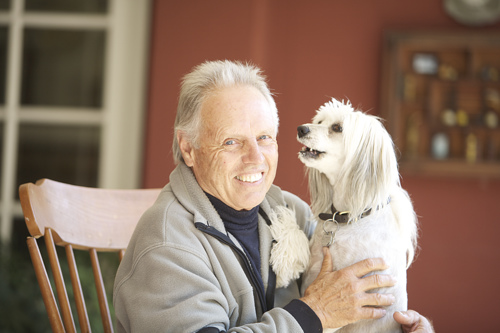 ---
Reviews of Claremont Care Center
Nursing Home Reviews for Claremont Care Center
March 05, 2018
Other
Everyone was very helpful
December 27, 2017
I am a friend or relative of a current/past resident
My mother in law was recommended by Pomona Valley Hospital to continue the longevity of her recuperation, due to a car accident. The issues with the staff quickly arose with many complains from mom. Mama is a still conscious and is only in the care of this facility temporarily until her fractures heal. Mom told us that at night a woman yelled for help and no one came to her aid. She was never instructed to ask for any pain medication and was also in agony due to the pain and the pleadings of that woman. We hardly left her alone my sister in law even spent the night due to the ineptitude of the staff. The next morning she didn't receive her breakfast until 11 am and the person delivered it cold because it was sitting outside her door for hours. After being left soiled for over two hours, mom attempted and failed to get a nurse's attention by pressing her call button her daughter then called from home, and not after her third phone call aid was sent. At this time mama's granddaughter was present when the nurse came to change her diaper and stated that she didn't come when called because mama didn't eat her lunch (was she punished?). Her roommate was ill and taken to the hospital; we later found out she succumbed due to pneumonia and other factors. Mom was also "misdiagnosed" with Pneumonia a day before her roommate had been taken to the hospital (fishy much?). I don't know if the misdiagnosis is relevant or not but the team's actions are questionable. Why was mom arranged with such a sick patient? We spoke to the social worker before any of these circumstances. The worker had nothing positive nor negative to say, and now we know that there are many flaws in this place. It was as if the worker would by preference not speak due to the reality of what is undoubtedly happening behind closed doors. I believe the staff lack compassion and are in great need of some training and supervision.
June 12, 2017
I am/was a resident of this facility
This place was highly recommended by my Doctor. I agree with him 100%, the staff is caring and attentive, place is clean and smells good. I have recuperated fully from my knee surgery and I owe it to the great therapy staff. There encouragement and words of wisdom made my therapy sessions reachable. I will miss the many smiles and laughs I enjoyed with all of them. I will definitely be back after my next surgery. Thank you to All!
April 28, 2017
I am/was a resident of this facility
D___, Dietary supervisor worked with me to make my diet restrictions work into palatable meals (renal & diabetic). She was xlnt. Egg salad was always great. Some very good CNAS & LVNS. 1 or 2 good Rns. Kind staff if not always timely. Had to wait sometimes for diaper changes, which i hated, but i was i was out of them quickly to go to the bathroom. Showers 2x wk. They manage you much better if you are less than 200 lbs. My roommate was 300+ lbs and sometimrs she was passed by for care; she never got a shower in the 20 days i was there.overall, administrator listened to my concerns re her care and made immediate changes. The ot and pt staff were diligent and very good. i feel that if rehab services are needed again, i wiuld return to Clareont Care Center.
March 15, 2017
I am a friend or relative of a current/past resident
My father was a temp resident there for about 3 weeks. I have to say, the nurses and staff were very kind. My dad had very good care there. I'm glad that the center took my dad when no other facility could. Thank you Claremont Care Center of Pomona, GOOD JOB!
January 16, 2017
I am a friend or relative of a current/past resident
This facility unfortunately was the only option that was given to my mom for rehabilitation after her five and a half hour long lower back surgery. She was operated on Thursday and released to this facility Sunday evening and we arrive there at 10 p.m. Upon arrival ambulance personnel and myself were directed to go down the hallway to room #1. We were not escorted to this room. As we entered the room I noted when empty bed and a bed that was occupied next to the window. I could not help but look on the floor and found myself very disgusted with food particles and popcorn kernels around my moms bed. When we were finally greeted by the facility staff I immediately pointed out my findings. I told them I was not happy and felt that the facility was dirty and since they knew my mother was going to occupy that room this evening they should have at least attempted to clean it up. I told him my mom was there due to lower back surgery she had that past Thursday and this was a potential slip and fall hazard. I advised the staff that my mom was able to get up from bed, walk up and down the hallways and go to the restroom with assistance. I also told them that she needed help with getting back into bed and was instructed by the hospital and her surgeon to be repositioned in bed every 2 hours to avoid bed sores. The nurse advised that they were unable to assist my mom with getting out of bed until she was assessed by the physical therapy unit which opened at 9am. They did however advise that they would be able to reposition her every 2 hours that that would not be a problem. Unfortunately there was nothing I can do that evening and was forced to leave my mom in their hands. I was very uncomfortable with this and cried my way home , it was the most agonizing night of my life. The next morning I arrived at the facility so I can help her with breakfast which they told me would be served at 7 a.m. . It was already 7:20 and she had not been served for breakfast nor was she given the opportunity to clean up and brush your teeth before breakfast Intel they brought her tray in. It was at that time that she told the nurse that she would like to clean up before eating. Staff Personnel did not seem pleased with having to do this extra Duty as I'm sure she had other trays to deliver. The staff member then asked my mom if she would like coffee, and as she is not a coffee drinker she requested hot chocolate. My mom was then given a cup with hot water and powdered hot chocolate poured into same without stirred. I asked my mom how many times she was repositioned in bed during the evening. To my disappointment she advised only one time. It was now 8 a.m. and I was able to get a hold of the insurance company to request that she be moved to a different facility and filed a grievance report. Within no time I was given to other facilities to go tour. I again was forced to leave my mom in their care and asked when Physical Therapy would tend to her. I was instructed by the staff member that physical therapy had other priority patients they had to tend to that had appointments and was on dialysis. I was told that physical therapy probably would not be able to get to her until 1 p.m. . As I left the facility to go tour the others I noticed several other patients being changed in their rooms with the door wide open. There was also several staff members in the hallway to include patients which made the facilities seem like something other than what my mom was there for. I was gone for approximately one-and-a-half hours and found my mom soiled in her diaper to which she requested to be changed 15 minutes prior to my arrival. After 20 minutes of my being there a staff member finally responded to her request and said she had just changed or 15 minutes ago. First of all this was a lie cuz I had already been there 20 minutes and even if she was just changed why make a comment just changed her again. As she was being change, the staff member through her soiled diaper on the floor next to the empty trash can. During this time there was other staff members that walk by my mother's room that saw the diaper on the floor and did not say anything. Physical Therapy then came in to assess her. They found my mom was strong and cleared her to be assisted getting out of bed to go to the restroom. She however was not able to exercise throughout the day with a nurse walking her down the hallway due to their rules and regulation. Physical therapy is the only unit that can assist my mother was walking down the hallway. They also advised me that Mom was cleared for physical therapy 6 days a week however they were only able to provide her with one session. Being that my mom is there for Rehab purposes I felt this was not enough for her to get back on her feet on her own again. One session 6 days a week was also being offered by the other facilities I toured. Since I felt more Physical Therapy was needed for my mom I felt the only way she would get the exercise needed is to bring her home. Thankfully I was able to take five weeks off from work and she is home resting peacefully and comfortably. This is not the facility for your loved one. While my mother was in physical therapy I got to spend some time outside with other patients to hear their disappointment with theft of clothing if they opted to have the facility do their laundry. My mom was given hand towels that were extremely frayed at the bottom not to mention debris and trash found in the hallways during the daytime hours. It does not appear that housekeeping keeps up with this facility as it seems that the only clean and sweet once a day. Please keep your loved ones away
January 06, 2017
I am/was a resident of this facility
At first, the thought of going to a Nursing facility was scary, thinking oh my gosh I'm getting to that age, but I was wrong. This place truly isn't all that bad. It may have it's ups and downs, but getting to like this place. I've got some very nice and caring nurses here. Yes there may be a few that don't always wear a smile all the time, but if you give them one they will put one on for you. We have patients that don't like it here, Those are the ones who are usually have been independent all their life and the thought of having someone do things for them is hard to except. I know because I use to be that way. But they are here to help you recover from whatever it is and make you comfortable as possible. I enjoy it here so much that I would love to stay here full time, but their are all filled up at the moment. I know that when the time comes and I do have to leave, I know I will miss all the staff. I have met so many wonderful people here, even some of the patients.
October 16, 2016
I visited this facility
I really love this place. The staff is so friendly and caring about all the residents and family members. There are many activities for the residents, and the patio is beautiful. Everything is well kept.
March 25, 2016
I am a friend or relative of resident
I do not recommend this facility to anyone. The staff is very slow to respond to patients needs and the overwhelming smell of pee and poo as you walk down the hallway was disgusting. My mom was placed there for rehabilitation purposes. She relapsed as soon as she was discharged from Claremont Care. We took her back to the hospital and this time she was placed at Country Oaks Rehab Center in Pomona. Now we know the difference between a good rehab center versus a bad rehab center such as Claremont Care. The staff/nurses at Country Oaks are responsive to her needs and seem to care about the patients. Much better experience.
April 27, 2015
I visited this facility
I was currently in the market for a good and safe rest home to put my 85 year old grandmother in because no one in the family could take care for her. I was at a previous rest home and the gentleman at the previous rest home showed me the entire facility, and going in detail of what the faculty has to offer and going over the facilities core values. And mind you in took about an hour. Once I entered through Claremont Care Centers glass door, I was greeted and I was given a brief tour of the physical therapy room and the room my grandmother was going to stay in and that's it. The tour at CCC was so quick that it only took about 3 minutes, 5 minutes tops. After the tour I felt as if I got a foot in the rear and was handed a brochure. Mind you I've had plenty of experience working in and out of rest homes, I worked for 3 years as an EMT for a private ambulance company, and CCC was in my opinion a bad choice for those who don't care about their loved ones, STAY AWAY.
October 02, 2013
I am a friend or relative of resident
My mother-in-law was in there for 3.5 months. She went in to get stronger after a UTI. While she was there it was warm, had an aroma which made it hard to visit, she had c-diff 4 separate times and very little rehab for strength. We had to be very vocal in order for them to treat the c-diff aggressive enough for it to not return. The first chance the samples came back we took her out of there. Before she went in there she would walk around the house with no walker or any assistance. When we finally got her out of there she was not even able to get up on her own. When she was lifted up, she had no idea what to do with her legs and could bare no weight on her feet when she did get the flat on the ground. She now needs full time assistance and a full time walker. The staff had lost the majority of her clothes, when it was the family who was doing laundry. They had her dressed in someone else's clothes many of the times we went and sometimes she had no bottoms on at all, only a shirt. The staff for the most part had no idea what was going on and was just there for what seems to get a paycheck. I can't understand why anyone would have a loved one there. They were lousy!
January 31, 2013
I am/was a resident of this facility
I am a patient here for the third time due to various leg surgeries. I have progressed so much in the last month. I am now walking, climbing stairs, transferring to a regular chair, and to the car. I have spent 3 years in a wheelchair. I truly believe my vast improvement is due to the staff in general. I find all to be encouraging, caring, helpful, and knowledgeable. I came back this time due to above reasons. I have recommended Claremont Care Center to others due my satisfaction. I have been in other facilities and did not like them.
November 26, 2012
I am a friend or relative of resident
THIS IS A WONDERFUL FACILITY. My father was in this center and the staffs were very diligent. They went above and beyond to take care of my dad. One of the things I remembered were the staff constantly checking on him. Making sure that my dad was comfortable. When I saw my dad smile during the time he was there that told us that the staff were doing something right. It was such a blessing for us to see him happy even under those difficult circumstances. It made all of us feel really good. From that moment on we knew this was the perfect place for my dad to spend his last days. Our families were very happy with the care they provided. They were exceptionally kind and caring and very sensitive to all his needs. We were all comfortable with this facility because the management and staff made it feel like home and the whole experience was memorable. I would recommend this facility to anyone.
November 19, 2012
I am a friend or relative of a resident
After my mother had surgery at Pomona Valley Hospital she needed a place to recover and receive physical therapy. We toured first and were unimpressed but reassured when the admissions person told us that it is a quiet and "homey" environment. This did not turn out to be the case. Once my mother was admitted to Claremont Care Center the customer service ended immediately. They were constantly under staffed and the staff they did had spent more time chatting with each other rather than answering call lights. When we would see someone to ask for help, they were either going home or not the right nurse for our room. The Administrator would talk a good game but she would never follow through with her empty promises. The therapy was adequate nut the service and nursing was horrible. I would not recommend this as a short or long term nursing home. There are several others in the Pomona area, we eventually moved my mother out of that facility after 5 days.
October 09, 2012
I am a friend or relative of resident
My mother is currently here. People are for the most part understanding and seem concerned/interested when we ( the family ) talk to them. My mother and her room mate have the same complaints . Medication is not given on time. They are supposed to be changed (pads for incontenence ) every 2 hours . I have been there numerous times 4 hrs at a time and not once was she checked. The night help is BAD that seems to be when she is left without attention. She asks for a pill and everyone says orbit nothing is done. Last time she went 1.5 hr. before finally getting a pill. I will ask tomorrow who we file a complaint with. The physical therapists are very good - absolutely NO complaints there
See all Nursing Home reviews (15)
See fewer reviews
Get Costs
---
About Claremont Care Center
Claremont Care Center is a senior living provider in Pomona, California that offers residents Nursing Homes. Contact Claremont Care Center for more details on services and rates.
Get Costs
---
Map of Claremont Care Center
---
Senior Living Communities near Los Angeles County, CA
Other Senior Care in Pomona, CA