Shoreline Care Center
Offers Nursing Homes
5225 SOUTH J ST, Oxnard, CA 93033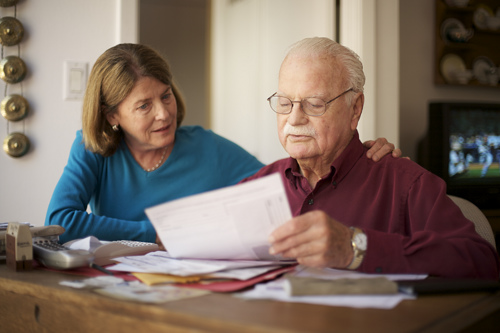 ---
Reviews of Shoreline Care Center
Nursing Home Reviews for Shoreline Care Center
August 19, 2021
I am a friend or relative of a current/past resident
My mother is receiving excellent care at Shoreline. Everyone is caring and courteous. I am grateful to everyone there. T
February 18, 2019
I am a friend or relative of a current/past resident
If I could give it no stars, I would. This place is filthy, disgusting and the staff are unprofessional. My cousin has been here for almost a year. She was admitted to the hospital for a severe UTI, last week. We were not notified by Shoreline. A family friend informed us. When we went to see her, I was in disbelief. Her teeth were coated in a black film, hair matted to the point they were dreads. She was in a delirious, talking to her self. This all happens within a month. Yet, again we were not notified of her alarming behavioral change and her refusal to go to the hospital. Why not call us to see if we could have admitted?? Instead her leave her and do not do anything. But when she collapses on the floor, probably from how much pain she was in. Then you decide to call an ambulance. We are looking for another place to place my cousin. We hope she will be okay, she is not the same person mentally. I just cant believe people can be that heartless.I would not recommend this place to NO ONE!!!!
May 08, 2017
I visited this facility
I cannot say what was going on back in 2015 but my daughter has been at Shoreline Care Center for the last 2 weeks receiving physical therapy after a broken femur. She is much younger than the rest of the patients. Many of them are elderly and some with apparent dementia. From what I saw everyone was care for, no one was neglected. Activities were scheduled daily, all day. The doctors from the hospital thought my daughter would be there for a month and she will be home tomorrow. The physical therapist was excellent, the nurses always cheerful and helpful. The custodian installed cable in her room with her first request. Her bed was changed daily and her room was clean. The administration was helpful and considerate always. Some of the patients were somewhat difficult and they were treated with kindness and understanding. .
September 27, 2015
Other
Now that the State Inspection is over and the Inspectors are gone, Shoreline is back to its "normal NO CARE" ways! Ignoring patients Stinky and sloppy Not helping patients that cant feed themselves Same ol', Same ol' bad habits! The act of concern and attentive is gone. This place can only be consistent with the NO CARE!
June 28, 2015
I visited this facility
Shoreline "Uncare" Center is still a STINKY, FILTHY, UNCARING, UGLY place!!! The South Station especially! We are coming up to 1year of our mother having to be in this HORRIBLE FILTH and nothing has changed. But, we will NOT stop complaining! We want to bring mom home but its her husband that is trying to stop us! This place rarely returns your phone calls. They are always in meetings! Why they have so many meetings I don't know, nothing changes. We know the staff well, some are very helpful, but some are very unprofessional. CNA's arguing with the Nurses, CNA's using profanity OUT LOUD in the hallways. The Daytime staff is the worst! We've been there in the day and evening. Every time we see new patients coming in we HOPE that they have family that care and are going to be checking in regularly because we've seen how the patient ends up when no one is there to watch out for them. STINKY, FILTHY, DRUGGED!
May 30, 2015
I am a friend or relative of resident
This place is horrible don't let any family member come here everything about this place is bad smells horrible and the care is even worse
February 16, 2015
I am a friend or relative of resident
Unfortunately for our Mother, her husband, (no he's NOT our father!), will not allow her daughters to take over her care and bring her home with us, so she is stuck in this place of no return! This is the only Dementia/Altzheimer facility in Ventura County. What more can we say that hasn't already been mentioned in the other comments. We speak up and we speak up loudly! I would like to ask the 95% of non-caring Staff, "What if it was your family member or friend in this place and you constantly find the following": Dirty and smelly bathrooms (feces and urine on the floor, toilet seats, and yes the sink too!) Waste baskets filled with dirty diapers/pull ups, and soiled clothing Patients not changed or checked for soiled undergarments for hours! Left in their own mess, to sit in a chair for hours while the staff sits around texting! (Our family member also experienced this same thing and we caught it ourselves and made sure the responsible staff member was made accountable for it!) Bladder infections are high in this place because of the findings in the previous point! Patients screaming for help and light board flashing and NO ONE has any sense of urgency. (I personally went to a room where a patient was calling for help. I found the woman trying to get out of bed alone and was tangled in the bed rail calling out for help. I alerted the nurse (who happened to be standing right outside the door!) and he acted so surprised yet he didn't go in the room to check. High rate of non-responsive non-caring staff.....yes that is true. Janitorial staff.....Hah...that's using the term lightly. Be ready to be confronted by an angry janitor because you complained and asked for something to be cleaned up or mopped! Angry CNAs......yes...that too. Be prepared to be confronted by them because you complained of their care of your loved one. The food is not nutritious and in most cases is mildly warm to cold. We bring fresh fruit and snacks from home for our family member. The list can go on. We try to keep it all in check and complain as needed. This facility is being paid to care for these helpless individuals, and it's a shame more family members have not stepped up and held the facility accountable for their actions. How this facility can receive a 5 Star rating from Medicare is beyond belief! When our family member was placed here we saw the 5 Star rating and thought, "oh good....at least she'll be well taken care of". Boy we couldn't have been more wrong. For this reason we are there in shifts and take turns making sure someone is there everyday to check on her. It's obvious to us when we arrive and see some staff members scattering it's because they know we will not tolerate their lack of professional behavior and lack of empathy. For those 5% of CNAs and Nurses who DO CARE and show how much they care through their actions, they are to be commended. But their numbers are so few and they can't be everywhere. They themselves have said they would NEVER put their family in this place. We have made formal complaints to the County but we are unable to be given any follow-up information as we were told it was "confidential".....??? All we can say is, check on your family members/friends regularly, pop in unannounced, COMPLAIN as needed and keep complaining. Complain to the Dir. of Nursing Staff as well as the Social Worker. If you just complain to the immediate Staff, trust us, it will not go up the ladder. Keep track of dates, names, and violations. Report it! This could be you some day, how sad is that!
January 26, 2015
I am a friend or relative of resident
Too many over-paid nurses who sit at the central office stations that have ZERO sympathy. I needed help with my patient(friend) they are robots. No one wanted to talk or help, omg. I see most cna's doing the hard work but the others were snobbish sitting in speaking all their languages. POOR residents. I would think twice before you admit anyone here. It smells and no one is willing to help you. Just remember, what goes around always comes around.
November 04, 2014
I visited this facility
The facility is huge and it smells horrible everywhere. The star are not very attentive to call lights and are reluctant to answering a simple (easy) questions. I like the part where theres always nurses on the floor giving out meds but I don't like the part where they are unable to response or somewhat intellectualy ill-prepared to answer some simple questions as if you are talking to a wall when you are communicating to them face to face.
October 17, 2012
I am a friend or relative of a resident
95% of time I've visited (50+ times) its smelled so strong of urine. I do know they have activities in which the residences take part in but unfortunately my soon to be father-in-law cant participate due to his condition. The staff is friendly but they don't speak english very well so its pointless to talk to them about my father-in-law. If we leave a picture or a small gift next to his bedside, it always disappears within days. Not sure if its the staff or other guests that steal them. He seems to be taken care of for the most part but theres room for improvement. He usually has food on his gown from earlier feedings. his hair isn't brushed, his nails need to be trimmed (which we have to ask over and over) and he isn't turned over like he should be. He's always in the same position. Also, there is no air circulation inside. The environment could be improved. I couldn't imagine being in there for more than a couple hours. Its a depressing environment.
July 23, 2012
I visited this facility
Many of the patients were tightly gathered in a room to hear us play. Many enjoyed the music and were completely aware of many of the songs we were playing for them. The facilities seemed very clean and organized. Th staff seemed split into two however. There were staff members that were friendly and patient with the elderly and seemed to care very much for them. There were others, however, that seemed unhappy to be doing their job. It was a bit sad to see. I also inquired about about volunteering my time twice and received no call back.
See all Nursing Home reviews (11)
See fewer reviews
Get Costs
---
Services and Amenities of Shoreline Care Center
Medicare
Health:
Overall:
Quality:
Staff:
Medicare Provider Number: 555163
Ownership Type:

For Profit Corporation

Date Certified:

10/01/2020
Get Costs
---
About Shoreline Care Center
Shoreline Care Center is a senior living provider in Oxnard, California that offers residents Nursing Homes. Contact Shoreline Care Center for more details on services and rates.
Get Costs
---
Map of Shoreline Care Center
---
Senior Living Communities near Ventura County, CA
Senior Living Communities near Oxnard, CA
Other Senior Care in Oxnard, CA