Fresh Ideas for Fun in Assisted Living
Fresh Ideas for Fun in Assisted Living
70% helpful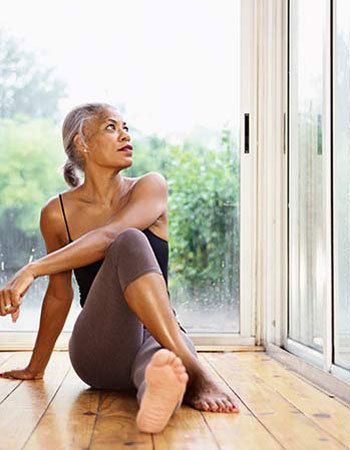 What's there to do all day in assisted living? Depends on where you look. The definition of "activities" is expanding as older boomers and their parents seek ways to stay connected to their interests. Many communities are taking a holistic approach to wellness, including a shift in the menu of activity offerings.
Participation in meaningful activities has been shown to buffer against depression, a common risk in long-term care living. So does exercise, which also improves mobility and helps overall health. Engaging activities offer cognitive and social stimulation, help vent frustration, and lessen feelings of loss and loneliness.
Communities are moving away from the traditional mainstays of an activity program -- what's known in the industry as "the 3 Bs: bingo, Bible, and birthdays," says Charles de Vilmorin, cofounder and CEO of Linked Senior, a Washington, D.C., company that uses technology to assist activity staff at residential communities.
Activities shouldn't just be once-a-week special events, says geriatric care manager Kay Paggi of Dallas. "After all, life is all about activity -- it's what we do all day, every day. I want my clients to get back to doing as much as they can, even if it might be in a different way than they did at home."
The challenge is that most facilities employ just one activities director, who has to consider the interests and abilities of as many as 60 or more individuals -- while operating on a limited budget (typically $10 per resident per month), de Vilmorin says. "Compare that to a schoolteacher, who has an average of 23 students, all of the same physical and mental status, and engages them all on a single topic."
"This is one place where resources and abilities really do matter," says Steve Maag, director of residential communities at Leading Age and a member of Center for Excellence in Assisted Living. "A very engaged and energetic director can do a lot, even with fewer resources, but absent that we still see a more cookie-cutter approach."
Here are four big trends in activities you might look for, and advice on how to find an activity program that clicks for your loved one.
Assisted living activity trend #1: Fitness, yoga, and walking clubs
As more residents enter long-term care with a history of being active, regardless of current functional ability, they bring an interest in extending a life that includes movement.
Personalized wellness programs
Large programs offer fitness assessments, goal plans, and talks about health and nutrition.
Tai chi
The increasingly popular gentle stretching and range-of-motion routine of tai chi improves balance and relieves stress -- and can be done by participants of almost any level of physical function.
Yoga
Classes include ability-tailored "yoga for seniors" taught by trained instructors or therapeutic yoga for those with physical limitations, including wheelchair users.
Wii sports (such as bowling) and Wii dancing
Wii interactive computer games can be offered both informally and as organized group tournaments.
Walking clubs
Some walk locally in parks or neighborhoods; others travel to malls for indoor walking. Others organize for advocacy walks to raise funds for causes like arthritis or Alzheimer's research.