Assisted Living in South Dakota
Get the insights you need to find the right city.
Families looking for assisted living in South Dakota (SD) have a wide array of communities to choose from, since estimated that there are more than 30,000 assisted living communities serving seniors across the U.S., and over 133 statewide. The state is also home to a rapidly growing number of senior citizens, with adults over 65 making up an estimated 16 percent of the population. A resident in an assisted living community in South Dakota will pay $3,500 per month on average.
Find Assisted Living Options Near You
(800) 973-1546
Average Monthly Costs
States near South Dakota
Genworth lists the average cost of a private, one bedroom unit in an assisted living community in South Dakota as $3,824. This places South Dakota on the lower end of the scale at about $200 under the national average, and about $400 lower than the median cost of assisted living in nearby states.
Compare Monthly Care Costs
When it comes to care options, assisted living is just one of several choices available to seniors. Some care options, like part-time in-home care or independent living, may cost less, while others like memory care or skilled nursing are likely to cost significantly more. Seniors can speak with their medical practitioners to receive guidance on what level of care will best suit their needs and abilities.
Average Monthly Costs
Cities in South Dakota
When estimating the cost of assisted living, it's important to know that average prices can differ significantly between various parts of South Dakota. The most affordable region in South Dakota for assisted living is Sioux Falls at $3,414.
What You Should Know About Assisted Living in South Dakota
The South Dakota Department of Health licenses assisted living centers (ALCs) throughout the state; these are any premise, agency, boarding home or institution that offers personal care and services to adults.
While the term may be a catch-all, assisted living facilities can differ significantly based on the community type and licensing. Special approvals are needed to provide services such as:
Medication administration
Cognitive impairment care
Physical impairment care
Oxygen administration
Special diets
Hospice care
Assistance with eating
Assistance that requires two or more people
---
Financial Assistance for Assisted Living in South Dakota
South Dakota offers several programs that may help in covering costs for assisted living including a Medicaid HCBS waiver program and supplemental income for SSI recipients.
South Dakota CHOICES Home and Community-Based Services Waiver Program
This program is available to eligible South Dakotans who are intellectually and developmentally disabled. It provides benefits that include, among other things, residential support, nursing and specialized medical services. The CHOICES program does not provide funding for room and board.
Who Is Eligible?
There is no age requirement for eligibility; however, income is capped at 300 percent of the SSI Federal Benefit Rate (FBR), which is currently $750. This puts the income cap at $2,250 per month.
In addition, applicants must be determined to have an intellectual or developmental disability as defined by the state.
How to Apply
To apply for benefits through the CHOICES program, contact the Division of Developmental Disabilities, part of the Department for Human Services, or call 605-773-3438.
The HCBS HOPE waiver covers services that include help with the activities of daily living in assisted living centers as a means to help seniors who don't need, but still qualify for, the more intensive setting of a nursing home. The waiver also sets a $693 maximum room and board fee that a facility may charge an enrolled participant.
Keep in mind, South Dakota does not allow family supplementation for those enrolled in the HCBS waiver program. This means that funds provided by family members to help cover expenses, or even extra spending money, could jeopardize eligibility or disbursement amount.
Who is Eligible?
To be eligible for a HOPE waiver, applicants must be at least 60 years old or have a qualifying disability. Applicants must also meet income guidelines, which are set at 300 percent of the current federal SSI benefit.
How to Apply
To apply, contact your local Division of Long-Term Services and Supports. There are offices assigned to cover each county.
South Dakota also provides an optional state supplement (OSS) to any individual receiving SSI benefits and residing in an assisted living facility. This supplement provides up to $765 per month based on an applicant's SSI payment and other income.
More Ways to Finance Assisted Living
While many families use their own funds or personal assets to pay for assisted living, there are plenty of additional options to cover these costs. Visit our 9 Ways to Pay for Assisted Living page for more information.
---
Free Assisted Living Resources in South Dakota
In addition to the Medicaid programs, South Dakota has resources that can help seniors transition to long-term care or maintain independence in their communities. A network of state-funded agencies and private nonprofit organizations throughout the state can provide information, health care benefits, service-program referrals and financial assistance to those in need.
Assisted Living Laws and Regulations in South Dakota
Assisted Living Service Plan Requirements
A service plan documents the specific needs and services of any individual resident. It outlines the process of providing those services, including who performs the task and how frequently it occurs.
Service plans are drafted after the completion of an evaluation of the resident. Evaluations include determinations regarding a residents:
Medication administration needs
Cognitive abilities
Ability to perform the activities of daily living and instrumental activities of daily living
Mental health
Nursing care needs
Mobility
Dietary needs and preferences
South Dakota mandates that residents be evaluated at move-in as well as at 30 days after admission and each following year to confirm that the facility can continue to meet the needs of the resident. Cognitive evaluations should also occur after any significant change in his or her condition.
Assisted Living Admission Requirements
Assisted living community applicants are responsible for providing the facility with the documented results of a physical examination by a physician prior to admission. It must certify that an applicant:
Is in reasonably good health and has no communicable diseases
Does not have a chronic illness
Does not have a disability that requires more than limited physical assistance
Assisted living communities are also restricted from admitting residents who require a certain level of physical, medical or behavioral care including:
Residents who need more than intermittent nursing care
Residents who are unable to perform self-preservation
Residents with behavioral conditions that could result in harm to themselves or others
Communities may not discharge a resident unless it is determined that the facility is unable to meet their needs, or if their condition improves to the point that they no longer require services.
Assisted Living Scope of Care
In addition to assistance with the activities of daily living, assisted living facilities must provide services for activities and the spiritual needs of individual residents. Facilities must coordinate at least annual access to a medical professional such as a physician or nurse practitioner. Assisted living communities are permitted to administer skilled care, through a licensed provider, when needed, if it's for a limited time with a scheduled end date.
Assisted living facilities in South Dakota serve three meals per day at regular times, and they must ensure that meals and snacks are in line with recommended allowances. For residents with special dietary needs, assisted living facilities must work with dieticians to plan and provide meals.
Assisted Living Medicaid Policy
South Dakota covers some of the costs and services associated with assisted living through its Medicaid HCBS waiver programs such as HOPE and CHOICES. The state caps room and board fees for waiver recipients at $693.
The state does not allow for family supplementation for those with HCBS waivers.
Please note: Not all assisted living facilities accept Medicaid as a form of payment. Contact your prospective communities for their policy on Medicaid programs.
Assisted Living Facility Requirements
South Dakota does not require assisted living facilities to provide apartment-style units; however, they do make provisions concerning occupancy, toilets and sinks.
For assisted living facilities built after January 9, 2012, each residential room must include a bathroom with sink, though no specific guidelines are set for showers. The state allows for double-occupancy rooms but does not allow for larger units. No more than two people may reside in a double-occupancy room.
Facilities with residents who are unable to walk independently must have a call system in place.
Medication Management Regulations
South Dakota assisted living facilities may provide medication administration under these guidelines:
A licensed nurse must review resident care weekly
A pharmacist must evaluate medication regimen monthly
A registered nurse or pharmacist must provide staff training
Staff members who pass training may then administer medications to residents.
Medication self-administration is allowed, as long as the resident has been deemed able by an interdisciplinary team, and those residents may then instruct others to administer medication for them.
A physician or registered nurse must evaluate any resident who self-administers medications to confirm their continuing capability. These evaluations must take place every 90 days.
Staffing Requirements
South Dakota does not set a minimum staff-to-resident ratio for assisted living facilities; however, it does set a daily standard for minimum staff contact time at 48 minutes per resident. Additionally, at least two staff members must be on duty at all times unless the assisted living community has fewer than 10 residents. In those instances, at least one staff member is required.
Assisted living facilities must have an awake staff member during regular sleeping hours, but waivers are granted if certain facility criteria are met.
Assisted living communities must employ or contract:
An administrator to manage daily operations
Assistive staff to provide personal care
A licensed nurse to review care and conditions
A registered nurse to train staff (for those offering medication administration)
Staff Training Requirements
South Dakota does not have specific provisions that address continuing education for administrators as some other states do, but it does set guidelines for all assisted living community staff.
Facilities must provide an orientation program and ongoing training that covers:
Safety protocols and accident prevention
Emergency procedures
Resident rights
Caring for unique needs
Hydration needs and nutritional risks for seniors
Fire prevention
Infection control
Restraint usage
Confidentiality
Reporting policies
Any assisted living facility that has hospice services or is home to residents who use supplemental oxygen or have cognitive impairments must also hold training in those areas.
Background Checks for Staff
Background-check procedures vary by facility. South Dakota does not allow assisted living communities to employ anyone that has been convicted of crimes involving abuse of another person.
Requirements for Reporting Abuse
Assisted living community staff members, as well as any medical or mental health professional in South Dakota, are required by law to report 'knowledge or reasonable suspicion of abuse, neglect or exploitation of elders' to their facility administrator within 24 hours. Administrators must report incidents to state authorities within an additional 24 hours.
If you have reason to suspect abuse or neglect of an elder, please contact the South Dakota Adult Protective Service.
---
Assisted Living Facilities in South Dakota
Top-Rated Caring Stars Winners in South Dakota
Caring.com's Caring Stars award program recognizes the best assisted living facilities across the U.S. based on reviews from family caregivers and older adults. This award is meant to help older adults and their loved ones find the best assisted living or in-home care option in their area. The list below shows up to 10 listings that have won the most Caring Stars annual awards in their state, sorted by their current overall average rating. For a complete list of Caring Stars winners for each year, please visit our Caring Stars info center.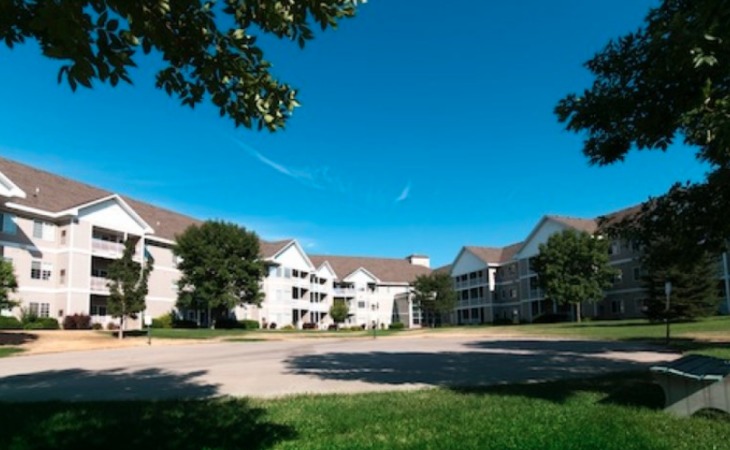 Trail Ridge Senior Living Community
Sioux Falls, SD Cost Levels
19 reviews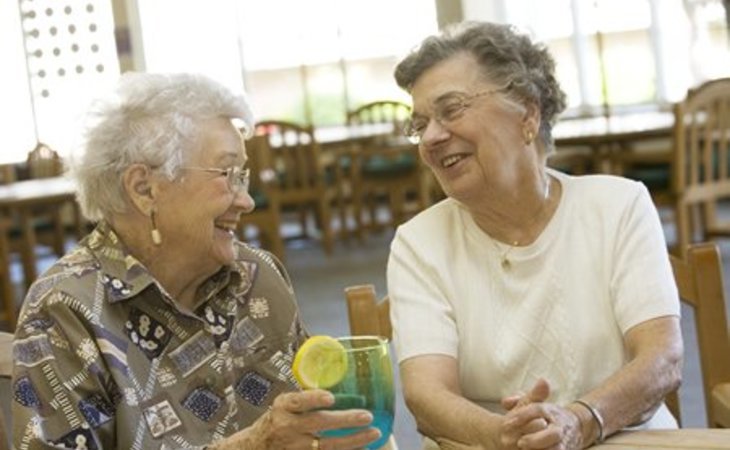 Dow Rummel Village
Sioux Falls, SD Cost Levels
13 reviews