South Ogden Post Acute
Offers Nursing Homes
5540 South 1050 East, Ogden, UT 84405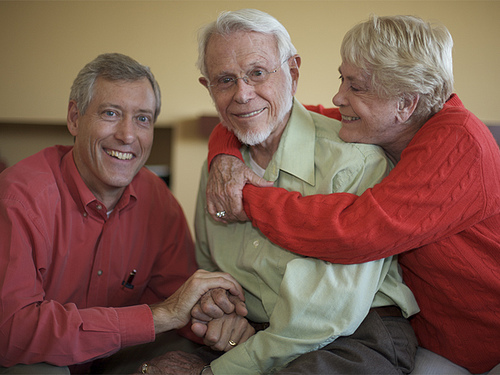 Reviews of South Ogden Post Acute
Nursing Home Reviews for South Ogden Post Acute
May 11, 2020
I visited this facility
They hire careless nurses and unqualified Aids. The whole place is disgusting and smells like crap.
December 15, 2019
I visited this facility
South Ogden Post Acute was really old and banged up when I went in there. There was no carpeting. The staff seemed pretty friendly, but the place itself needed a lot of work to be updated. I wasn't impressed with their dining room when I looked in there; it wasn't inviting at all and seemed cold. They also said that they have activities. I saw a couple of the rooms, they provide the furniture if you don't have furniture, but it has cold wood floors. The entire community has wood floors. Some of the patients were down at the reception desk asking about when activities were going to take place.
November 06, 2017
I am a friend or relative of a current/past resident
Our mother's wishes we're not honored when we, her, children, we're not there. I witnessed my mother force fed yogurt with her medications, tricked by the aides to open her mouth and when she did so food was put into her mouth, and otherwise made to eat when she refused food. I witnessed multiple incorrect transfers by the aides on a daily basis; oxygen was left off, not turned on, put on on an empty tank. My mother was admitted with intact skin and now has a beet red periarea with skin breakdown over her upper buttocks/coccyx area. My mother was admitted 4 weeks ago. This is such horrific care.
August 09, 2015
I visited this facility
I visited Manor Care for my husband. The people were very nice, but they did not meet my husband's needs. I didn't care for their rooms. I was not happy with the facility as far as the rooms.
August 08, 2015
I visited this facility
The Manor Care was very professional and concerned. They took us through everything, it was really nice, but it was one of the most expensive ones. It was the man who manages it that really impressed us; he gave us books to read, and then he took us through the tour. The rooms were nice. The dining room was nice, and they had several different dining rooms. They have an arts and crafts room. They seemed really happy and positive with their people. They seemed to know most of the people that walked through.
July 28, 2015
I am/was a resident of this facility
I was in Manor Care of South Ogden for rehab. They had four different wings -- they also had assisted living, and they had people that live there permanently. But I would not recommend that to my worst enemy. I can't say anything negative about the people. On the whole, the people were very nice and very accommodating, but their menus weren't very good. The cooking of the food wasn't all that great. I also have friends that used to be in Manor, and they didn't like the facilities either. I did not like the facility, but the people that took care of me and that I worked with for exercising were fantastic. In the rehab section I was in, they didn't have a bathroom in the room. I complained about that, and they said they've got a room that's big and had a bathroom if I wanted it. Their menu wasn't that good. I like hot dogs, and they did offer a hot dog, and I would tell I want mustard, relish and onions, but I would get just the bun and the hotdog, no condiments whatsoever, and by the time they got back to me with the condiments, the hotdog was cold. I told them not to give me Ensure because it was yucky, but they bring it to me every time. They would give it to me whether I wanted it or not, and I thought it was wasteful. When I ordered it on the order form, you'd think that they could follow the order form, but they didn't follow very well. The person who was in charge of admitting the people into the facility was very helpful, but if ever I have to have surgery again, and they want to send me for rehab and if they send me to Manor Care over my refusal, I won't go; I'll just go home. The people were very nice, very helpful, and willing to help for any reason. The menu would've been OK if they had a good cook. What they offered for TV was not good at all. It had some good programs, but most of the programming was old. It was just very disappointing. I'd give the staff a 5, but the facility itself, I'd give a 1.
June 21, 2015
I visited this facility
We really like Manor Care. They were very friendly and very helpful, and I thought they were nice. It was clean, and I liked that it was very spacious. When you first walked in and they got the birds, I really liked that. It was awesome. The rooms were bigger and spacious.
May 21, 2015
Other
I took my wife there for rehabilitation afther she had a stroke. The facility is nice enough, but the only time she got out of her room, is if I went up and took her out side for fresh air, they really don't have any nice patio area to enjoy, so you have to go out by the parking lot. The staff is nice enough, but only see the patient as needed. They only had one rehab. tech. that was egresssive in her rehab,the others seemed to just do what they had to do. The nurse's response time was good, except at night. It would be fair to classify this facility as a nursing home more than a place for rehabilitation. Overall to be fair I woud have to give it 3 star's for rehabilitation, 4 star's for nursing home.
May 25, 2012
I am a friend or relative of a resident
The staff was upbeat and positive. The cleanliness was great. The facility did smell a little, however. The rehab staff was trained well. The food was not the best quality. There were joyful decorations. Not a lot of dust was around. There was a lot of parking spots available to visitors in the parking lot. It is very pet friendly. There is a basket of dog treats by the main door. The lobby was great. Very nice couches for the visitors to sit on. There was a large glass container filled with a variety of different bids in the main lobby also. It is a very large facility. There are a lot of different rooms. The nurses and also CNA's were very kind. Lots of rooms did have call lights on though, and that needed to be addressed. All in all, it was a very great facility. I would recommend it to anyone who is in need of an assisted living community.
February 07, 2012
I am a friend or relative of resident
Manor care has given great care to my loved one. My father came into the facility and was not doing well at all. The Rehab and nursing staff took the time to work with him and spent time taling with us. Of course they were busy but never too busy to take time for us. I spent a lot of time at the facility and the satff treat the residents like family. While there I seen a staff memeber break down in tears when a resident expired, she said to me they are our family, we spend more time here than at home and its hard to lose people we love and take care of. Right then I knew my dad was in great hands. He went home and has done very well, we make sur ethat we go up and say hi to the satff and they still remember our names. The facility is very clean and the satff care. Thank you for getting our dad home...
June 07, 2011
Friend or relative of resident
Manor Care is great for individuals that do not have retirement funds to help pay for an assisted living center as they do take Medicare and Medicaid and it paid for my Grandmother's entire stay there after a hip surgery. The facility is clean but it does have a very strong odor, perhaps too much ammonia? The staff members were cordial but not overly friendly like you get at most assisted living centers. They did not help me find my Grandmothers room at all and I ended up walking around from door to door, looking for names on the doors until I found her room. Grandmother was unable to do most of the activities as she recovered from her hip surgery but she did complain of loneliness as the only activity she really was involved in was eating lunch and being wheeled back to her room. Many family members would come and take her for walks around the center and play games with her as they didn't do any of this at the facility. One of the biggest complaints is that they did not pay any attention to the bed sores she had. These bed sores were very bad and the dressings often went unchanged for days. Then when she passed away, there were about 5 of us in the room with her as she passed and the nurses did not come in for over an hour to clean her body! It is a facility that does what it says on the brochure but if you are seeking a facility with more social interaction and attention, it may be best to tour a few other places as well.
See all Nursing Home reviews (11)
See fewer reviews
Get Costs
---
Services and Amenities of South Ogden Post Acute
Medicare
Health:
Overall:
Quality:
Staff:
Medicare Provider Number: 465117
Ownership Type:

For Profit Corporation

Date Certified:

10/01/2020
Get Costs
---
About South Ogden Post Acute
South Ogden Post Acute is a senior living provider in Ogden, Utah that offers residents Nursing Homes. Contact South Ogden Post Acute for more details on services and rates.
Get Costs
---
Map of South Ogden Post Acute
---
Senior Living Communities near Weber County, UT
Senior Living Communities near Ogden, UT
Other Senior Care in Ogden, UT