The Elms Retirement Residence
Photos of The Elms Retirement Residence
Request Pricing
By clicking "Get Costs", I am providing express written consent to receive calls including automated/pre-recorded calls and automated texts for which I may incur a cost, as well as emails from Caring and its partners. I understand I am not obligated to provide this consent to utilize Caring's service(s). I acknowledge I was able to review the Agreement to be Contacted, Terms of Use, and Privacy Policy. This site is protected by reCAPTCHA and the Google Privacy Policy and Terms of Service apply.
Reviews of The Elms Retirement Residence in Westerly, Rhode Island
4.7

4.6

5.0

5.0

2.0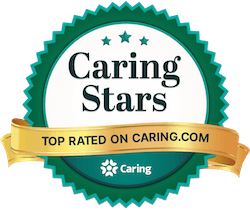 Lisa
I've been to The Elms Retirement Residence. It is unbelievably beautiful. They have a lot to offer and it's just a wonderful place. They were very accommodating. They answered all our questions and got back to us when they said they would. They keep it well maintained. There is a courtyard and transportation services where they take them to places or their doctor's appointments on their bus.
Leslie
I am a friend or relative of a current/past resident
I had an interview with the woman at The Elms Retirement Residence because I knew the place already. I already had a family member who had lived there; my aunt was there. It is a 5-star place; I just couldn't afford it. It's beautiful, and it's near the ocean. They had activities and fun stuff. Food was fantastic. It was a really pretty and really nice place. I would have loved to have kept my mother there. It was closer to her home where she grew up, but it was just very expensive. I know they took the residents out and around. They had a lot of social events, and they had entertainment that came in a lot. People would come in, and they would have entertainment.
Joe
I saw The Elms Retirement Residence. They have two buildings connected by a walkway structure. The inside of the place was impressive and the location was very close to Wilcox Park, which was a superior Park. The staff was all smiles, and very helpful. The rooms were very nice. I think I saw three or two different apartments and a studio. It's a mansion, and in a way, to me, it's the nicest place because of Wilcox Park.
Joseph
I went to see The Elms Retirement Residence. They showed me some independent and some assisted living part of it. It's an exceptional place with many attractive features such as nice rooms, apartments, and quiet areas. I wasn't pushed to do more quickly or whatever. I saw the 1-bedroom, and maybe a studio. I think some of the rooms have kitchens, but most of them did not. The facility is certainly above average.
JL
The Elms Retirement Residence was a beautiful place. There were two sections to it and one was where you live alone and you had the ability to get your meals. The facilities were gorgeous, very nice, up-to-date, and new. It's perfect and right in town. You could have a car there if you want, but my father was way beyond that. It's very expensive as well. The staff answered everything we wanted, gave us a brochure, gave us the tour, and the prices. She was excellent.
Provider Response
Thank you for your feedback, and we're thrilled that you enjoyed your visit to our community. We offer monthly rates starting at $3,995, which includes dining, housekeeping, laundry, transportation, 24 hour staffing and emergency response, daily resident activities, maintenance, and utilities (excluding phone/internet)with full generator backup. Personal care assistance starts at $200 per month. We survey our residents and family members on a regular basis, and the results consistently indicate that our amenities and services are superior, and offered at a fair value within our market.
Debra
The Elms Retirement Residence was a very nice place, but it was not quite what we wanted. It was more like apartment rentals rather than assisted living. We felt we needed more assisted living than they were offering. We wanted to make sure that we had assistance available even if we needed to pay for it and even if nurses were around. It wasn't enough for us. I didn't know they had assisted living. The people were so nice and the person during the tour was a wonderful and absolutely marvelous person. I couldn't have asked for anybody better than her. She was very helpful and just as pleasant and as nice as could be. We were very fond of her. The address puts you in the front of the building, but you have to really go around the block a couple of streets to get into the back where you can park. We didn't meet any other staff members other than Julie. My husband insists on having two bedrooms and I don't believe that they have two bedrooms and two baths or even two bedrooms. The facilities were not up to what we wanted or what my husband wanted.
Provider Response
The Elms Retirement Residence is a State of Rhode Island, Department of Health licensed assisted living community (Deficiency-Free / Campus-Wide 2018). We have personal care assistance available to help residents with dressing and bathing, or medication management, as needed. We also provide assisted living, memory care in two separate communities on our grounds. We offer spacious (up to 800/sf.) one bedroom apartments that many couples find quite comfortable. Our terms are month to month rental with no buy-in required. We appreciate the feedback and positive commentary!
Nancy
The Elms Retirement Campus was very nice, but it fits somebody who is relatively self-sufficient. If you need more help, it would cost more. The person who assisted us with the tour was good and knowledgeable. We saw the residents having lunch, and it seemed very nice. The dining area looked beautiful. They had happy hour every 4:00 where they get together and drink wine.
Sue305008
I visited The Elms. The staff was excellent. The facility was very nice, but I did not like the rooms. The residents were socializing and busy, which was very nice.
Provider Response
Fortunately, we have a great variety of apartment layouts, styles and amenities. Perhaps we were limited on availability at the time you visited? Thank you for your valuable feedback!
Marjorie424375
I am/was a resident of this facility
I've been in The Elms Retirement Campus for 10 days. I liked the comprehensive services. There are all kinds of activities if I choose to join them. They provide exercise, movies, bingo, and arts and crafts. They provide transportation for shopping, banking, and doctors' appointments. The staff is very helpful; whatever you need, they're there. They provide breakfast, lunch, and dinner. I think for the whole complex, there are 100 people in assisted living with two units for Alzheimer's and dementia.
Zach3
The Elms was beautiful and top of the line. The staff was great and helpful. They had different rooms, including suites and apartments. I would recommend it to everyone looking for assisted living. Everything was just top notch.
A Fellow Reviewer12
The Elms Retirement Campus was beautiful with a well thought-out layout. I really liked what I saw. It had more of a family room setting like your own home. The design was really meant for people who are severely demented. Their assisted living is separate from the memory care, and absolutely gorgeous. I love it. I thought I could live there.
Caring22951
The Elms was very nice. However, when we were there, the people weren't very active, yet they weren't unhappy about it. They didn't look sullen there; they looked happy. Basically, their accommodation, though, was simply a large room. You could have a bedroom in the living area in the room. It didn't have any kitchen facility, but it had a place where you can put a microwave and a refrigerator. There was a bathroom with it. The staff was very pleasant. They seemed to know the people well.
Shirley44
I am/was a resident of this facility
Good! I enjoy it here.
Ann47
I am/was a resident of this facility
Wonderful! They have very caring staff, great meals, and wonderful programs. Excellent!
Libby2
I am/was a resident of this facility
Very good! The food is excellent.
Joyce36
I am/was a resident of this facility
This is a wonderful place to live. The food and the food service people are exceptional. I have learned to love my studio-aparttment, the handymen and the drivers are just great!
Caring70805350
The value for money is better at The Elms. I did only see one room and it was nice.
Bill15
I am a friend or relative of a resident
I went looking on the web and found The Elms. We got the place because it's just within our area. They provided very good care for my cousin. He's very happy there. The people working at there are very caring. The place is just lovely. The rooms are fairly small for people but the rest of the place is beautiful. Their food is very good. There are only 70 residents so they cater very much to them. We're very happy with it.
Madeline3
I am a friend or relative of a resident
My cousin in New York had discovered The Elms Retirement Residence. I went to visit and I was really impressed and I thought what a good fit it would be for my mom. It was just wonderful. Everything about it just seemed so right. The staff was alert, interested, and engaged. The residents there are just like my mom. They were older, fragile but not needing nursing care, and they were very intelligent women who had lived full lives and so I thought this would be ideal for my mom. She gets three wonderful meals a day, they provide laundry services, they clean her room once a week. And if she's late for a meal they call right away to see where she is. They have so many interesting activities the whole week, and she goes to everything. My mother is 89. They do yoga, movies on the weekend, she gets her hair and nails done, they will bring her to doctor's appointment, and there's once or twice a week excursion. It's like a high-end hotel. And everyone is in sort of vacation.
Explore Nearby Care
Expand your provider search by geography and care type.
Services and Amenities of The Elms Retirement Residence in Westerly, Rhode Island
About The Elms Retirement Residence in Westerly, Rhode Island
Campus setting, 3 buildings, Victorian house with 70 Independent Living and all apartments licensed to provide Assisted Living services as necessary, 2 separate cottage buildings with 55 licensed, dedicated memory care spaces, PT, OT, VNS, Hospice, and Psychiatric services available through outside organizations, privately owned and operated, family-run for 30 years, AL services include central storage and administration of medications, dressing and bathing assistance.
Help seniors by writing a review

If you have firsthand experience with a community or home care agency, share your review to help others searching for senior living and care.
Request Pricing Information
By clicking "Get Costs", I am providing express written consent to receive calls including automated/pre-recorded calls and automated texts for which I may incur a cost, as well as emails from Caring and its partners. I understand I am not obligated to provide this consent to utilize Caring's service(s). I acknowledge I was able to review the Agreement to be Contacted, Terms of Use, and Privacy Policy. This site is protected by reCAPTCHA and the Google Privacy Policy and Terms of Service apply.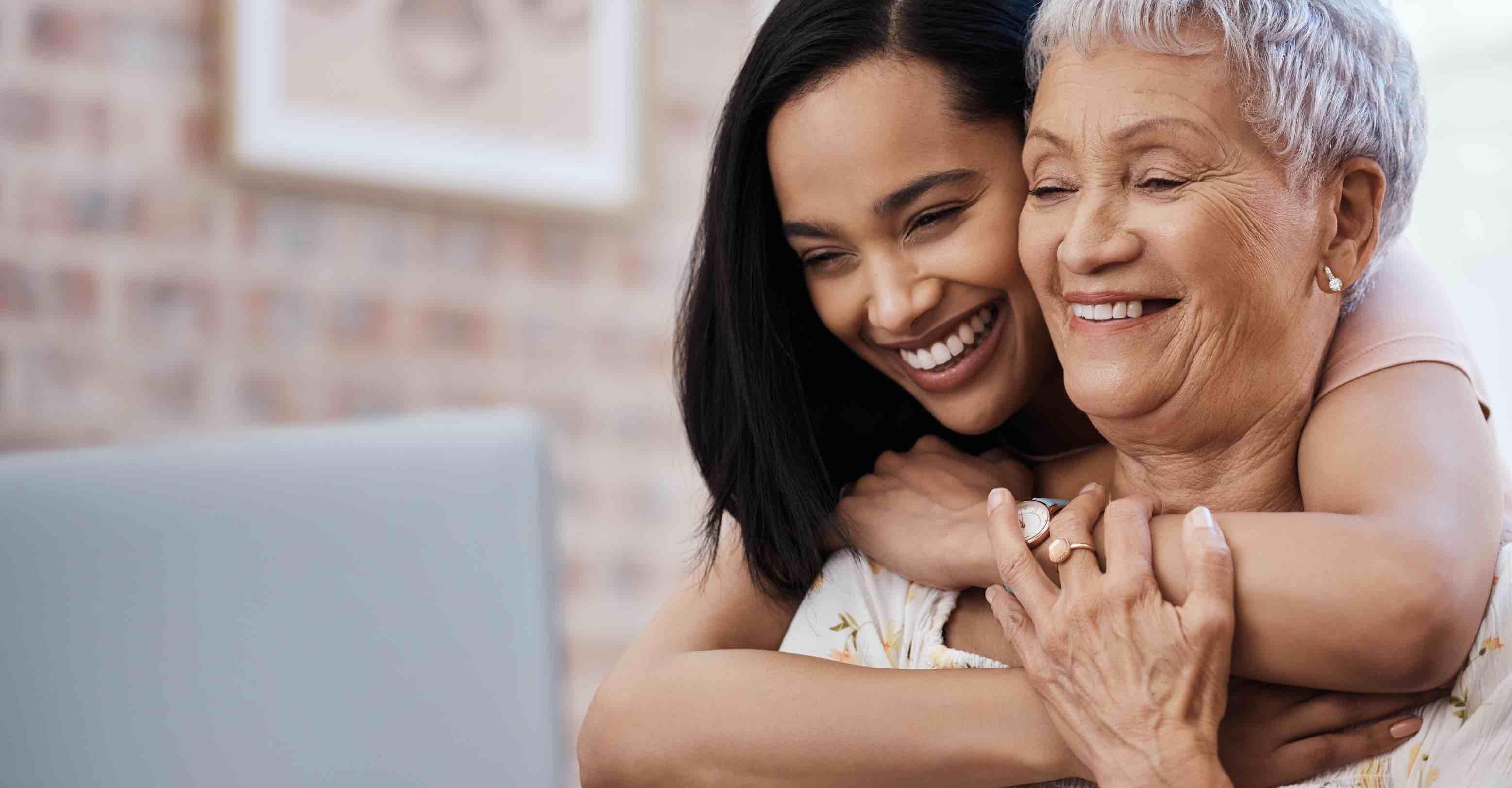 Compare costs, photos & reviews of senior living and care options near you.
Questions?
Call to speak to one of Caring's Family Advisors, or submit a request for more information here.
Didn't find what you were looking for?
Caring's Family Advisors can help answer your questions, schedule tours, and more.