StoneBridge Senior Living - Maryland Heights
Photos of StoneBridge Senior Living - Maryland Heights
Request Pricing
By clicking "Get Costs", I am providing express written consent to receive calls including automated/pre-recorded calls and automated texts for which I may incur a cost, as well as emails from Caring and its partners. I understand I am not obligated to provide this consent to utilize Caring's service(s). I acknowledge I was able to review the Agreement to be Contacted, Terms of Use, and Privacy Policy. This site is protected by reCAPTCHA and the Google Privacy Policy and Terms of Service apply.
Reviews of StoneBridge Senior Living - Maryland Heights in Maryland Heights, Missouri
Angela
I am a friend or relative of a current/past resident
We chose StoneBridge Senior Living - Maryland Heights for my father because they had Medicaid beds available, the staff there that I met was very helpful, and it was close to where I was living, so that way I could visit him and check him. He is in skilled nursing. Right now, they're going through a bit of a transition with staff. Any transition you go through is a little bit shaky, but all the staff I met have been pretty helpful and outgoing. They lost a cook and I think they're still trying to figure that out. They're getting their meals and things of that nature. They have a bunch of activities. They have a place where you can watch movies, a place where they play music, and they have a piano. I know he goes out there to sit and eat. He tries to eat out with everybody else and not just eat in his room. The facilities are pretty good. They have air-conditioning in the rooms and the place itself. When I go, it always seems pretty clean, like in the common areas.
kt0899
I am a friend or relative of a current/past resident
The pictures online look nothing like where my friend is. I strongly encourage people to check out the "west hall". It's nearly impossible to get them to answer call lights. With the exception of a handful of good staff members a lot of the are too busy sitting at the nurses station or on their phones to be bothered with helping residents. When I tried speaking with someone I was passed off and nothing changed.
Joe
I am a friend or relative of a current/past resident
My godmother moved into StoneBridge Maryland Heights in May. Our overall experience has been good. They have a couple of day rooms, they do activities, they have double occupied rooms, and they get three meals a day. It's pretty standard. I used to deliver medical supplies to a bunch of senior living places and it's kind of in the middle where it should be. It's a decent place. Staff interaction has been good too and the accommodation so far is fine. She is currently on a soft diet and apparently she likes the food and she eats pretty well. She is in this one large room where there's a curtain that divides it. There's only one television, but you can put whatever furnishings you want to make the person feel more at home. They can have refrigerators in there, pictures, and all kinds of stuff that fit on their side of the room. They've had some singing, some bingo, and other activities up there.
Pat
StoneBridge in Maryland Heights was very nice. It was pretty, but I think they were geared more towards memory care. It was a brief visit and what I saw was an empty unit because they were doing some renovations. I couldn't see the residents, I didn't get to talk to the staff, and I didn't see the unit that my mother would have been transferred to. All I would be able to grade it on is just appearance, and it was nice, clean, and small. I just saw one part of the unit. It had pods, sort of little separate buildings, so you don't go into the main building.
MrJ
I am/was a resident of this facility
I live here and its not a good place to be. The food is horrible and always cold when you get it brought to your room. I havent had any physical therapy. Been sitting in this friggin wheelchair and I want to be able to walk again and get out of this place. I dont want to die here. i want out of here, so can someone do this for me??????? The staff is lazy especially at night. They dont want to be bothered,so basically you are on your own. I think I'll have my friend call The Division Of Aging, maybe then I'll get some PT
Get It Right
I am a friend or relative of a current/past resident
While visiting a relative I notice that the Stonebridge Facilities are having serious challenges in several Health related areas. The food they are serving to the residents is almost deplorable. The daily foods are not well thought out as a Nutritious well balanced meal. But my main concern is the daily nursing staffing for these residents. Almost on a routine basis they are either short handed or have to draw from other buildings to maintain minimum coverage. I walk through the building g today and most of the common areas floors were extremely sticky. I never see stringent cleaning in the residents rooms. You have to understand that at least 50 percent of these residents are Incontinent. I came into my family members room and it smelled like feces. The are never sanitized properly either. Doorknobs, and countertops are constantly sticky to the touch. The building laundry rooms are always a mess. Some sort of Fluid on the floor and the washing machines are never cleaned and very seldom organized for residents clothing items. It if your always understaffed I can see this being the least of your worries. The Furnitute within these buildings are a refuse for contamination. They are never routinely sanitized and most of the time the couches and chairs are wet from urine. The chairs in the meeting areas are in deplorable condition. This makes no sense this facilities house over 200 residents at a minimum cost of $3,000 - $5,000 per month. That's a minimum of $600,000 to $1,000.000 per month. This company owns over 20 Nursing Home facilities.
MrJ.
I am a friend or relative of a current/past resident
This Nursing Home facility in my opinion is definitely much better in contrast to other like facilities I have visited in the past. The kitchen area in the Aspen building is one of the absolute cleanest facilities I've have seen to date. Kudos to all your staff for allowing me a brief tour of that work area. Although in much need of areas of improvement. After visiting a number of like nursing homes this is definitely in comparison a much better facility unless you are very wealthy or can afford the top of the line care for your love one. What makes this facility in my opinion stand out above the rest is the employees who work here. They truly do care about these residents. And yes in the Aspen building I personally know just about all of them by name. That's what you have to do when establishing a relationship with your love ones caretakers. With that being said here are some areas that require attention. Areas of improvement: The facilities in the new additions are quite nice but do require some updates such as refurbished chairs, couches, and office equipment. Possibly periodically steam cleaning chairs, couches etc with the resident living and some office areas. I would recommend doorbell cameras that link to desk computers or IPads when the staff are in rooms working with the residents. Would help to track who comes and goes as well during the course of the day. The Brookview building requires the most attention. The business office although professionally staffed and well managed is not well suited for an establishment of this size. Some paint and maybe a larger office with a waiting area would make this office more conducive for families while performing business activities. First impressions are lasting ones I assure you. This area as well as other office spaces within this building also requires a better ventilation system. The residents common areas require better ventilation and periodic maintenance on dining chairs etc or possibly purchase chair covers. I would recommend in the newer locations to establish more shaded areas for the elderly residents. Having residents sitting outside in direct sunlight couple with extreme heat can be hazardous and even more so for the elderly. It also wouldn't hurt to have emergency fans nearby in case of an emergency. Lastly I would recommend providing all of your key staff members with IPads or its equivalent which link and document pictures/information directly to your mainframe computer. This will expedite immediate information flow from the staff regarding a resident daily physical/medical/ mental status.
Ash90
I am a friend or relative of a current/past resident
It's a dirty facility. They don't clean the resident bathrooms! The staff are very unprofessional and get mad when they need to take care of a resident..
Grampmitch2017
I am/was a resident of this facility
The staff are extremely nice and they have great customer service. Everyone from the dietary staff to the administration greet you and have smiles on their faces...You can tell they love their job. There were some issues in the beginning, but the staff took care of them ASAP and it has been great ever since. The Therapy was great and the staff are amazing! They have helped me get back to my baseline, which is much more than I thought I could get to. They have helped me get back home and have been able to show me things that I would not have thought of. The food was really good as well. Not sure where they get their roast beef, but I would love to know, so I can have it at home. Thank you Stonebridge for all you did and continue to do.
Patrick Brown
I am/was a resident of this facility
I am currently a resident at StoneBridge. I must admit the facility over all is great! Dietary staff is awesome!! The staff overall, are great especially the CNAs. Jessica the overnight nurse on West is amazing. She cares about the residents and is there to answer any question that I have. I am very pleased and would recommend anyone to the facility.
fourbucks2004
I am a friend or relative of a current/past resident
Great staff, very nice facility, excellent Pt to staff ratio.
Maggie10linda
I am a friend or relative of a current/past resident
My husband is a resident at StoneBridge Senior Living-The Manors and he is well taken care of by the wonderful staff. StoneBridge is friendly, clean, staff are very knowledgeable when it comes to memory care, they truly care for their residents, and the doctors are helpful and kind as well. My husband has been to a few places over the years and none of them knew how to talk with, help re-direct him when it is needed, and simply care for his specific needs like StoneBridge has been able to do.
marvin.esper
I am a friend or relative of a current/past resident
All of the staff are very helpful and accommodating to both my mother and myself. To be more specific, the nurse Tammy, aide, Joe, activity people Tracy, and Tiffany. Everyone here are kind hearted and compassionate. I really appreciate how everyone is with my mother and how they go out of there way to make her stay here more comfortable.
rjscas2017
I am a friend or relative of a current/past resident
My daughter and i toured a lot of places before coming to StoneBridge. I wish we would have toured here first. I would recommend StoneBridge to anyone looking for a great nursing home that has memory care. The staff are wonderful, and i really think the world of two of the aides that work with my husband, Sarah and Joe. They are just great with my husband and take time to work with me as well. My husband loves the food and that he can get visits, not only from his family, but his pets too. These small things make it more homelike for him and leave me with a sense of comfort when i leave him to go back home.
Vacca
I am/was a resident of this facility
Really liked it here. Staff are great and very friendly. Wonderful therapy staff, I can not say enough about them. I have made several friends here that I will stay friends with even after i leave. It has been my home away from home. Overall, great experience! The Activity staff (Ruth) has been wonderful. Housekeeping has been great, kind and caring.
grannylois
I am a friend or relative of a current/past resident
I like that it is so clean and that the food is good. I truly believe that she is being treated very well.
denny055
I am a friend or relative of a current/past resident
I moved my mother from an assisted living facility to StoneBridge (The Manors) for their Memory Care Program. Everthing is going smoothly, she loves hers room mate, so does the rest of the family. The staff are really friendly and do their jobs. My only issue at this time is that sometimes it is hard to get through the locked door. I know the staff are working with other resident, but it would be nice not to have to wait to get in the front door. Other than that, it's like i said before, the staff are great and very friendly.
cindy0123
I am a friend or relative of a current/past resident
The staff here is wonderful and they take great care of my husband. The building is always clean when i come in and the staff are always helpful and friendly.
tkick
I am a friend or relative of a current/past resident
Facility and services are excellent. Staff is helpful and very pleasant to work with. Would recommend to others.
FanOfBrookview
I am a friend or relative of a current/past resident
My great grandma is a resident of Brookview on the best wing which is the west wing! She loves it and we love how the people are so nice to her. She was admitted April 18 and we have no complaints. I would recommend this facility to anyone that's inquiring. She was at a facility before coming to Brookview and we hated it. Brookview is much better. Rochelle, Lateka, Zee, and Tom are so nice.
Kb8918
I am a friend or relative of a current/past resident
My grandma was in the memory care unit at Stonebridge for quite a while and I was very impressed with the care she received. Every time we came to see her she was always socializing with other residents and the staff. There always seemed to be an activity going on and she really looked forward to that every day.
agoodchoice
I visited the facility recently with the goal of admitting my dad. The admission team was very nice and knowledgeable of the process. The facility was clean and the size of the room wasn't bad. I decided assisted living over the 24 hour care because dad was able to do things independently. He only need reminders here and there. However, if dad have a significant decline StoneBridge will be one of our choices. Eventhough, we didn't choose them as a facility the social worker was very helpful with providing me with community resources and answering questions.
MommyBoy_SatisfiedWithFacilitySoFar
I am a friend or relative of a current/past resident
My mom is currently a resident at StoneBridge. Everyone appears to be real nice from the Administrator on down to the housekeepers. Every once in a while you will have a run in with a not so nice aide but the good outweigh the bad. The room is not all that big but its okay. It doesnt smell and has alot of good activities. The meals smells and look delicious. Mom has no complaints which was surprising because she is so use of being independepent and in her own home. For these reasons and more I give this facility 5 stars.
BlackSh
I am a friend or relative of a current/past resident
My mother lives at stonebridge long-term. She has been there for several years. Her laundry was not being hung in the closet the way i have asked them to do several times. I addressed the issue with administration and it was promptly taken care of. What i really like about StoneBridge is that they will do what is needed to make things right no matter what the complaint may be. For Example, the laundry or the time that my mothers teeth went missing. Over all StoneBridge is a grat place. No matter where you go there is going to be issues, but it's how they address the issues that keep my grandmother there.
Vera _Mississippi
I Have seen and visited severl nursing homes in the past year. I am from out of town and came to tour for my grandmother. I was greated with a smile and a warmth that reminded me of home. I toured the memory care houses and feel in love with the decor along with the types of activities that they have to offer the residents. My grandmother has Demintia and had been living on her own at home until recently. I have debated taking her home with me or keeping her here in Saint Louis. After seeing The Manors of StoneBridge, I believe that this would be the best place for her.
andersonj
I am a friend or relative of a current/past resident
This is a really nice facility. My aunt received rehab here. The goal was for her to rehab and go home. The therapy and nursing department was great. The room was spacious and clean and believe it or not the food wasn't horrible. I will recommend to friends.
bestiveseen
I am a friend or relative of a current/past resident
When my grandma first went to a nursing facility my family along with my grandma was very concern. You hear so much bad things happening that we didn't want her to become a victim. We would of loved to take care of her at home but we are unable to do so. The facility allowed us to bring in personal and sentimental items to make grandma feel comfortable. The people were very nice and you didn't get the odor as soon as you walk in, unlike others that we toured. Grandma has been at Stourbridge for 6 months and grandma loves it which makes us feel at ease.
mzsatisfied
I am a friend or relative of a current/past resident
If you want a facility that has people that goes over and beyond, Stonebridge is the place for you. My mother in law is very picky when it comes to meals. The dietary department is very attentive and made she they knew her likes and dislikes. When she didn't like what was served she also had a choice to choose from the alternative list. I thought this was very considerate.
Cynthia Hobb
Great facility!!!!! The staff is always friendly and welcoming!!!!
Nomoredrama69
I am a friend or relative of a current/past resident
My one and time there was a horrible experience. My children father was placed there on short notice. After being there for a week, he passed. The night of his passing was terrible. There was another patient in the room, his curtain was not drawn, he was smelling of BM. My kids dad was not cleaned up before the family saw the body. When nurse came to clean him, she let people in the room and he was naked. Not a very professional attitude that night. No one should have been able to,see him until he was clean. It took the staff too long to decide yo clean him up. The other patient was still in the room with his curtain still open. This was the worst viewing of your love one.
BLMBJON
I am a friend or relative of a resident
My mother has Alzheimer's and has been in the Memory Care facility for a couple of months and she absolutely loves it. At home she was combative and extremely emotional. The activities and socialization here has made a difference in her behavior. The place is clean and the staff is very nice and attentive. Her room is spacious and clean as well. At this point, my sister and I can rest better knowing she is okay.
Unprofessional
I've tried to tour the memory care facility twice. Both times I was unable to do so. The staff said a nurse wasn't on duty on the weekend and another time they said one building had an electrical fire and the residents were moved to the other buildings. Not sure why this prevents a tour. It appears the facility is not prepared for spontaneous visits and need to be prepared. It looks like a nice facility on the outside but it makes you wonder what is going on in the inside.
JOKERace
I am a friend or relative of resident
I have to say that it's discussing to walk into the place, it smells to the point that you gag! My brother-n-law for the most part always smells bad, like he doesn't get bathed or that his clothes are washed with urine soak clothing. The place is a mess walls are cracked and paint is peeling. The food served is not appealing at all. Have you ever heard of providing like a reading nook, bring in the human society with pet social, getting some of these patients out in the sun shine, you see all these great patio's but NO patients on them. The staff are rude, nasty to the patients. Its dark and dank, run down & dirty.
Mad_d
This place doesn't deserve any star whatsoever! Horrible and abusive is the only way to describe to caregivers that don't care about the patients/residents. My family member was drugged to the point where he couldn't walk nor speak clearly. He had bruises and and visible signs of injury due to the abusive treatment. When asked about the drugs the staff couldn't say what the drug was because it was not logged. The place should be shut down!! What a terrible way to treat people that are there for "help".
Pam107064550
I am a friend or relative of a resident
My mother has got Alzheimer's dementia, and she was kicked out of places because she was combatant, hurting people, hitting people, and cussing. We then put her in Stonebridge Maryland Heights. The building that she was in had a very small population, which was good, but they didn't have enough people to take care of them either. It was clean. She did participate in some activities, but she was only in there for a couple of months. She was sent out from there three times before they finally told me that I couldn't bring her back.
Darlene22
I am/was a resident of this facility
I'm currently at Stonebridge. The staff is -- for the most part -- good. They're not excellent. There are some excellent members and some that are just simply doing their jobs. One of the main complaints I have is that I have special dietary needs, and I am required to eat small meals with intensification on protein. However, I have had nothing but trouble in the nine months that I have been here even though I have had repeated talks with the dietitian and with the head of kitchen. I don't attend a lot of activities, but they play bingo, they go on shopping trips, and they have groups to conduct church services. Also they play board games and card games. The best thing about this nursing home is that they excel in cleanliness and in décor, and the staff is courteous most of the time. That's where they excel.
J.A.G.
I am a friend or relative of resident
My mother has been a resident for 3 weeks. Her room has not been cleaned on any regular basis. She waits for prolonged periods of time when she needs assistance going to the bathroom. The home is EXTREMELY understaffed. She could not get a phone installed in the time she's been there. We're moving her out to a location that actually cares. I gave the 1 star rating only because I had to.
BardGal
I am a friend or relative of a resident
StoneBridge was a fairly new facility, so everything was still fresh and clean. The nurses, LPNs, and cleaning staff were very pleasant and friendly. One small grievance however: my friend had a roommate who was completely unable to walk, and needed assistance to use the restroom. I would inform the LPNs, but occasionally they would not respond in a timely manner, and let her lie there for ten to fifteen minutes. To me, that was kind of disturbing and uncalled for. It would be understandable if they were busy with something else, but generally when this occurred, they were just conversing with each other. I discussed this issue with a LPN, and she explained the difficulties in the industry with obtaining truly dedicated and caring staff. My friend's doctor, however, was wonderful: he was a real gerontologist, who seemed very sympathetic and understanding of the concerns and issues of my friend. He personally recommended upgrading her "care condition", and move her to a more-independent living area. Additionally, StoneBridge seemed to have a nice program for the residents to socialize and be active, but my friend chose to not really participate in anything, so unfortunately I cannot comment on it.
Debbie6
I am a past client of this provider
I was bought to the hospital and stayed there for a month. I was then transferred to Stonebridge for rehabilitation of my lungs and feet. I stayed there for another week. The food there is really good but served of small portions. I find the staff nice but not that knowledgeable enough with their job. They seemed to be new at what they were doing. The room was large with a TV. They have a lot of activities to get back on your feet.
Explore Nearby Care
Expand your provider search by geography and care type.
Medicare
1.0

1.0

1.0

1.0
Medicare Provider Number: 265486
Ownership Type: For profit - Corporation

Rating Date: 9/1/2023
About StoneBridge Senior Living - Maryland Heights in Maryland Heights, Missouri
StoneBridge Senior Living - Maryland Heights is a Senior Living provider in Maryland Heights, Missouri that offers residents Nursing Homes and Memory Care services. Contact StoneBridge Senior Living - Maryland Heights for more details on services and rates.
Help seniors by writing a review

If you have firsthand experience with a community or home care agency, share your review to help others searching for senior living and care.
Request Pricing Information
By clicking "Get Costs", I am providing express written consent to receive calls including automated/pre-recorded calls and automated texts for which I may incur a cost, as well as emails from Caring and its partners. I understand I am not obligated to provide this consent to utilize Caring's service(s). I acknowledge I was able to review the Agreement to be Contacted, Terms of Use, and Privacy Policy. This site is protected by reCAPTCHA and the Google Privacy Policy and Terms of Service apply.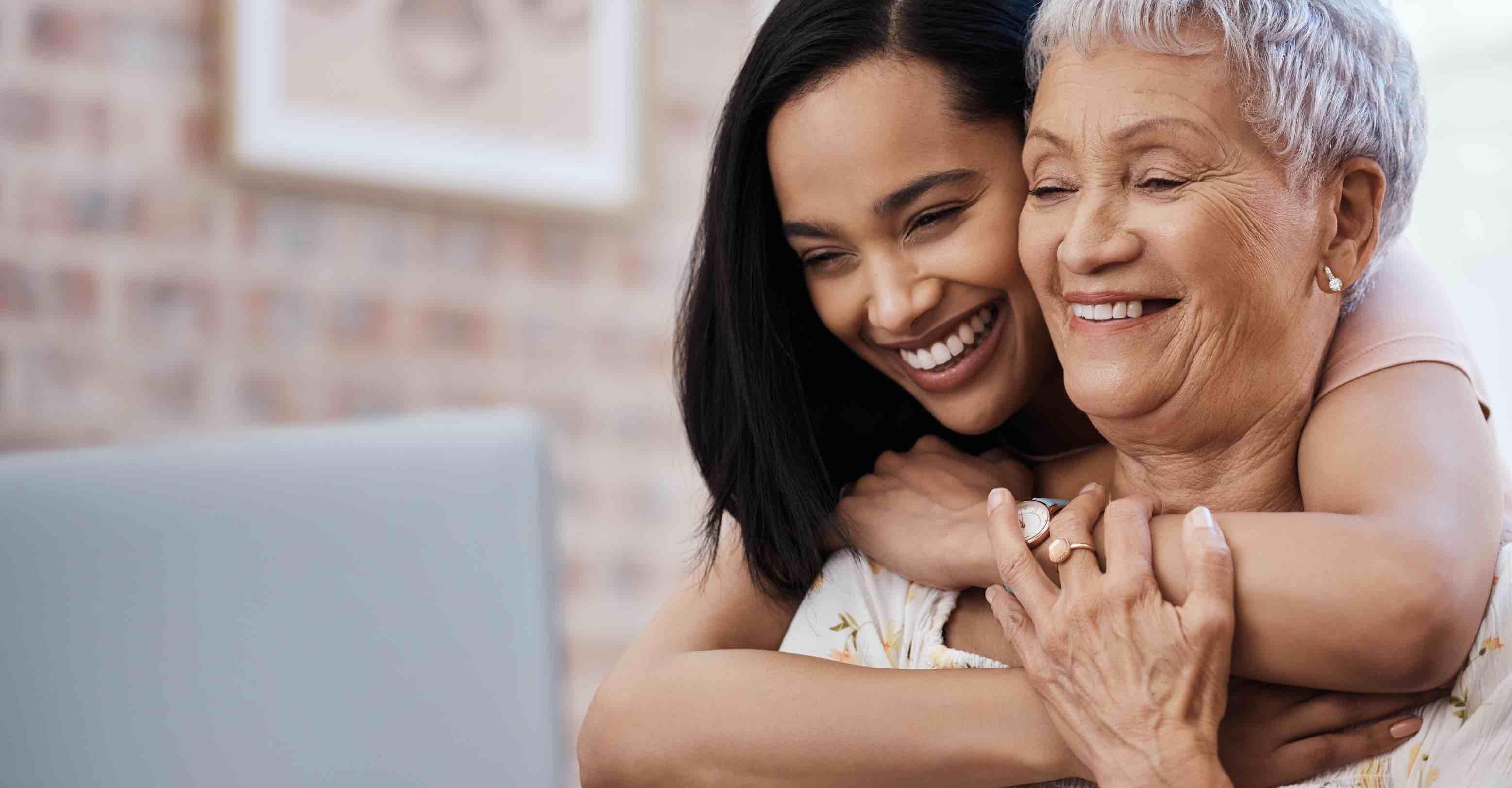 Compare costs, photos & reviews of senior living and care options near you.
Questions?
Call to speak to one of Caring's Family Advisors, or submit a request for more information here.
Didn't find what you were looking for?
Caring's Family Advisors can help answer your questions, schedule tours, and more.