🎉 PROMOTION Assisted Living All-Inclusive:
Autumn View Gardens - St. Louis
11210 Schuetz Rd., Saint Louis, MO 63146
Offers Memory Care and Assisted Living
Photos of Autumn View Gardens - St. Louis
Request Pricing
By clicking "Get Costs", I am providing express written consent to receive calls including automated/pre-recorded calls and automated texts for which I may incur a cost, as well as emails from Caring and its partners. I understand I am not obligated to provide this consent to utilize Caring's service(s). I acknowledge I was able to review the Agreement to be Contacted, Terms of Use, and Privacy Policy. This site is protected by reCAPTCHA and the Google Privacy Policy and Terms of Service apply.
Reviews of Autumn View Gardens - St. Louis in Saint Louis, Missouri
4.3

4.7

4.0

4.6

4.7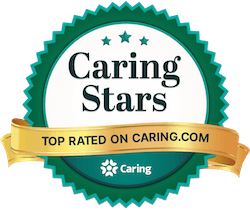 Zona
I toured Autumn View Gardens - St. Louis for my dad. The saleslady was very nice. The staff were very, very nice and they explained a lot of the things that a lot of the company do not explain when you walk in there. The place was very clean. The workers were very nice. There were people that I walked past who spoke to me and were willing to explain any questions that I had. They had activities. They were having karaoke when we toured, and they had plenty of games, too.
Provider Response
Zona, Thank you so much for taking the time to share your positive experience while visiting our community. We truly appreciate it!
Kelly
Autumn View Gardens - St. Louis was a very nice facility. It seemed to be clean and updated. My mother-in-law seemed to be very comfortable with the access that they had between the two sections. The memory care was kind of in its own wing, but there was a lot of access between memory care and assisted living so she will be able to go over to my father-in-law if she needed to. So, it was set up very nicely that way. The staff was friendly and there was a lot of interaction between the staff and the residents. They had medical personnel that would come in regularly, as well as someone that did hairdressing. They had a lot of activities. They had a TV room, a chapel, and a craft area.
Provider Response
Hi Kelly! Thank you for taking the time to share your positive experience. We truly appreciate it!
Aimee
I wanted someplace that looked homier and external. Autumn View Gardens-St. Louis looked like a facility, but when you went inside, it looked much better. The lady that did the tour was nice. She was very caring to the residents and you can see she had a relationship with them. The dining area was recently updated. When we were there, a guest was playing the piano and the memory care residents were gathered together, playing some games. The memory care area was in the basement though and the rooms smelled of urine. They were also small and I didn't like that it was a shared room. There was not a private room.
Provider Response
Thank you for considering Autumn View Gardens-St. Louis to take care of your loved one. The goal of our redecoration is to give our residents a cozy, home like environment. We appreciate you noticing that and all the activity we had going on. While our memory care neighborhood is located on the middle floor in our community, we are built into a hillside, so all levels have access to ground level and outside spaces. We strive to keep our memory care neighborhood clean and fresh for our residents, but accidents do happen from time to time. We apologize for the odor, the situation is being addressed. Thank you again for taking the time to tour our community. If you have any additional feedback or need our assistance in any way, please call us.
John
The room layout at Autumn View Gardens-St. Louis was excellent. The rooms were much better and larger. We would have picked their layout, but we just didn't like the environment. It didn't seem as quiet. It was noisier. The facilities weren't as cheery and as fresh as the others we looked at. It was an older facility, but the room we looked at had a walk-around balcony, which was very nice. The other two facilities did not have that. You could sit outside on your own private balcony. There was a garden area, too, and the staff seemed nice.
Provider Response
Hello John. We appreciate you considering Autumn View Gardens-Schuetz Road for your loved one. Thank you for your kind words regarding our floorplans. We apologize if our community seemed loud. We are working hard to update our community and as noisy as the construction is, but thankfully it is temporary. We pride ourselves on being a lively community where our elders are engaging with one another and socializing out of their apartments. Thank you again for taking the time to tour our community. If you have any additional feedback or need our assistance in any way, please call us.
Priscilla
I went to Autumn View Gardens - St. Louis. I liked the cleanliness, and how it was updated and colorful. I like the people that were there, the staff seemed very friendly. I saw companion apartments. Those were two bedrooms that shared one bath, and they were very nice. They had dining rooms, they had little gathering areas and outdoor space. It was nice. It was clean, well-kept, and decorated very well.
Carrie
I toured Autumn View Gardens - St. Louis. I thought they did a nice job with the tour. I thought that they were very thorough. I thought the woman was very helpful and informative. It's just a good experience overall. We saw three different styles of room. I thought the quality of the facility was great. They had nice options, a wide variety of sizes, and different living arrangements like singles, double, or multi-companion type things. The staff may have invited us to have a meal there, but we did not have one that day, so I think it was something that we could do, but it's not something we did. Most of the facility has been upgraded, so I felt like the dining area was nice. They have activities. They offer transportation, which was important to us. It was pleasant. We were greeted by a receptionist person. The woman who was meeting us came immediately to the front and greeted us. One resident, in particular, I think her name was Linda, you would have thought she was planted, but she went on and on about how great it was to live there and how much they enjoyed it and how happy she was, so that was nice to hear.
William
I toured Autumn View Gardens. It's a small facility, so probably a little bit better personal care. But it's kind of old, and that's negative. They were doing a lot of construction, so I didn't give it a good overview because they were rebuilding some of the rooms and doing some other major renovations. The staff was good. I liked them. They did a good job. They' were cheerful and upbeat and were very honest about the situation there. They have somewhat of a limited library, but they have a salon and outdoor settings. A lot of it was still being worked on so we cannot go into the area where they were doing a lot of renovations. The dining area is a nice, airy setting, and it looks okay. The elevators didn't work very well. For the money to be spent there, it didn't have a good feeling like it can handle a lot more people. And there wasn't a place for my brother there, too.
Provider Response
Thank you for your visit. We appreciate you recognizing our great staff. We agree that they upbeat and excited about the positive changes that our redecoration project is bringing. We hope you are able to come back for another visit after the redecoration project is finished and you can see how it all came together. In the meantime, if there is anything we can help you with or you want to discuss anything further, please call me. Thanks, Lynne Wiegert Executive Director
Ed
We went to look at Autumn View Gardens - St. Louis. My wife liked them better than the other ones. The staff was nice. I didn't see any trash laying around. I liked their garden. It looked like they had some nice places where you could sit outside and enjoy the weather.
Provider Response
Thank you for visiting Autumn View Gardens. We appreciate you sharing your positive experience. Our Team is one of the best! Not only are they 'nice', but many are tenured with over ten years of service! You are right when you mention our gardens! Every season is beautiful here. We look forward to you visiting again soon.
Jim
I toured Autumn View Gardens- St. Louis. They were fine, and their prices were a lot cheaper than everybody else and that's one of the things that attract me. The place was clean. The facility is the older one of the groups. They were remodeling it when I was there at both times. The staff members were friendly. They gave a good tour. The people that were working there that you talk to were wearing jeans. It could have been dressed down day for all I know, but they were wearing jeans. They're clean and stuff like that. The place was clean and nice, but I don't think it was near as nice as the other facilities. They were very friendly, and they answered all our questions. They showed us the rooms. The room that we signed up for basically did not have a bathroom in the room. You have to share a bathroom with some other lady. They have two people side by side and down the hallway, you go out to the bathroom. So I didn't want that. I want my wife to have a bathroom to go into at any time she wants to go in there, and when you had somebody else in there or playing around in there, you don't need that. So, that was one of the things. They just didn't have the facilities to handle what my wife needs. I was there at 1:00 and 2:00 and at either time, they already had eaten their lunch. It was cleaned up. They had the table set out for the people who will eat dinner. That was nice. They had all glassware and everything looked to be nice. Every one of the rooms was occupied, so they showed us somebody's room that they were living in, and of course, it looked pretty clean. But again, the other ones had no furniture.
Donna
Autumn View Gardens - St. Louis was not real bright, but they are remodeling. I didn't meet anybody. They have the studio and the one-bedroom and they were spacious and very nice. I didn't notice any activity. They have a courtyard and a little porch or a deck for each room. The facility was well maintained.
PamN
I am a friend or relative of a current/past resident
My mother is a resident in memory care. I am so pleased! The memory care is newly renovated and beautiful! The studio room is just the right size for her needs. The staff is awesome. From my first visit, I saw "a culture of caring" that has only been amplified in Mom's transition from Assisted Living to Memory Care. I'm able to visit often and see the care! The staff knows the residents and their needs. There are planned activities, but the staff is very responsive to what the residents like and need. My mom especially enjoys sitting in the gazebo in the courtyard area. We have also found the director and all the management staff to be accessible, responsive, helpful, and supportive of us too! Our family did extensive research to find a place for Mom. Autumn View Gardens has provided the care and loving kindness our beloved mother deserves.
Denise
I went to Autumn View Gardens - St. Louis. They were in the middle of a major demolition and remodel, so the place was an absolute wreck. The dining room was shutdown, they were feeding everybody through the rooms, bringing lunch up to their rooms and stuff. They had little tables set out in the hallway, I understand the construction part, but they had the whole place a mess. Literally a mess. It smelled, and I know part of that is the filling of the hardwood and paint and stuff like that, but as soon as we walked in, you could smell the urine. And that is not what my mom would want. The staff seemed pretty nice. We did have to wait, but when we stepped one-on-one with different staff members; they seemed very nice. They have a small library, they do have a salon that's only open I think one day a week. They do play games and that kind of stuff, activities. They do go on outings. As soon as we walked up to the front door there was a couple of metal chairs sitting outside under a tarp with ashtrays sitting around. You could tell the furniture was pretty old. Then as soon as you walk up aisles, you can smell cigarette smoke and stuff, and my mom doesn't smoke. She never has.
Provider Response
Thank you for visiting our community. I appreciate your recognition that our staff is very nice and professional! They strive to meet the individual needs of the residents. Throughout the tour, you probably saw various signs posted "Pardon our mess" and that we are redecorating. New furniture, new flooring, and new colors are coming! The Dining Room is scheduled to open in September. Our residents are very friendly and the tables in the hallways are there so they can eat & socialize together till the Dining Room is open. Despite the redecoration, we will work diligently to keep things as tidy and odor-free as possible. We are a smoke-free community inside but have a few residents who smoke in the designated, outside area. We will be relocating the designated smoking area to a different location away from the front entrance in September. If you would like to discuss any of these issues further, feel free call the Executive Director at 314-993-9888. I would also like to invite you back to see our progress!
Edward
I am a friend or relative of a current/past resident
My parents moved into Autumn View Gardens. We saw the room and we got to see the entrance. They showed us the cafeteria, and there was a balcony, but other than that we didn't see anything other than what we saw on film. My father says the food isn't that good. The only thing they use is the doctors, but my mother has dementia, and they're working on building their memory care. They have a staff at the front desk and a couple of nurses. Due to COVID-19 they don't really do too much, but they play bingo every now and then. Most of the food is stuff he can't eat. I know they can't cook for each individual because they don't have that many people there, but they should at least make it decent enough where they all can eat it. The price is a little high for what they're actually doing for them. It could be better for what they're paying. With this pandemic, we can't visit my father, but I took their new grandbaby over there and we held it outside the window and we took pictures. They are doing the best they can in this situation. It's hard for anybody when you're limited and restricted like we are. If it wasn't a pandemic, it would be a perfect place all the way around because there'd be visitations where you could take them out to dinner, but with all this going on, it just makes it extra hard, even on the staff as well as on the families and the people that are there. They're doing their best right now, and they're doing a great job. They're friendly as they can be when you go there.
Jill Ellen
I am a friend or relative of a current/past resident
My mother has lived at Autumn View for 6 years. She always tells me she is happy to be there and the staff is very friendly and helpful. It is a very clean and quiet place to live and we (my mother and I) highly recommend it to anyone considering a place for their loved one.
DKSL
I am a friend or relative of a current/past resident
Autumn View Gardens is absolutely wonderful. My brother lives there and the staff is beyond-belief caring and friendly. The facility is inviting, warm and super clean. The medical staff is talented, professional, and extraordinarily responsive to the needs of the residents. My brother loves his room with an outdoor balcony, the coffee and snacks that are provided all day, the housekeeping and laundry that are provided for him and the 24 hour medical care. I simply cannot say enough positive things about AVG!
Geraldine
We looked at Autumn View Gardens, it's in a very nice location and place, and there weren't any problems with it, but we're still looking. The atmosphere was good, very friendly, and clean. The staff was very friendly, informative, and invited us for lunch, so my father came back for lunch. The rooms were pretty nice, but my father didn't like the configuration of the bathroom, and thought they were too close to the entrance. He said the food was very good, it was hot, and he enjoyed it. They had quite a few activities, they had shopping, they provide transportation to the doctors, they had a library, reading, little games on the lower level, like board games, and they have a TV area, or a theater area. The only problem he had was the building was old, and it was in the process of renovation.
Patrick
We liked Autumn View Gardens. The facility and rooms were pretty nice. The staff was very accommodating, nice, and helpful. They were very caring people who seemed to be really interested in you.
Kelly576061
I am a friend or relative of a resident
Autumn View Gardens is very warm and welcoming. My mom is there right now. It has a family feel, like the residents are part of their family, and they make you feel very welcome and comfortable. There are a lot of residents out that are very easy to talk to and speak highly of the place. My mom says the food is OK. The staff is very friendly, nice, happy, and helpful. They are attentive to what needs to be done. They're going out of the their way to try and make her feel welcome and be a part of the place. My mom invited us all for dinner the day we moved her in, and they put two tables together and served us turkey sandwiches and chips and lemonade.
Debbie118181150
I am a friend or relative of a resident
My sister is in Autumn View Gardens. The facility itself is really nice and makes you feels like you're at home. She is in a three-bedroom that has a living room. It doesn't feel like assisted living. The management is not that OK, though, because I've heard a couple of things that I didn't care for. However, the staff workers, like the cook and the caregivers and the people that come in to take temperatures and blood sugar levels, are great. They have movie nights, people who visit to sing and perform for the people, bingo, and a lot of good activities. She likes crafting and nail polishing, and they have a library there. It's a perfect place. They just need to send management back for sensitivity training.
Caring72894150
Autumn View Gardens is a smaller community. It has a nice activity list. They accommodate doctor's appointments and some rides to the area. It is across the street from a church. Their dining area is restaurant style.
Charlene9
I am a friend or relative of a resident
My mom went to Autumn View Gardens for five days. It's a new facility, just about eight years. The thing I like about this facility are the hallways; they are wide. The place was certainly brighter because they had bigger windows. The decor is updated. The staff were very nice and very helpful. They were very attentive to all of her needs. She enjoyed her time there. She said the food was good. The rooms were very nice, very new, and updated. It's a very nice facility.
RG- Family member
I am a friend or relative of resident
Autumn View was the perfect match for my parents...big enough to have all the needed services (like physical therapy and activities) but small enough to be easy to navigate and have a very personal feel and touch. Staff is friendly, leadership is effective. When my dad passed, there was a loving community to support my mom. As her abilities decline, there are friends, neighbors, and staff to help her get the most out of her day to day life. We are at 3+ years of very good experience and running...I highly recommend.
Kayla2
I am a friend or relative of a resident
Before I visited this facility to see my grandpa I had a preconceived notion about how it would be. I thought all retirement homes would be disgusting,boring, and lifeless. Well this wasn't the case for my grandfather. To my surprise it was actually pretty clean,it wasn't gross as I had imagined in fact Autumn View Gardens seemed pretty much like a high end hotel. It was so nice and vibrant that I wanted to stay. The staff were always available, I must say that one of the amenities they have is onsite physical therapy which was an extreme plus for my grandpa. I honestly felt this was the best place that he could possibly spend his last days. The few months I visited him,he never had a complaint...well one, he always complained that they were too helpful,whatever that means. I thought I would never trust a retirement home after hearing so many horrible stories about them from friends,but quite frankly I don't have any complaints, Autumn View Gardens was amazing.
Services and Amenities of Autumn View Gardens - St. Louis in Saint Louis, Missouri
About Autumn View Gardens - St. Louis in Saint Louis, Missouri
Autumn Gardens provides your loved one with a caring embrace at their senior living St. Louis facility. We are a non-profit, faith-based assisted living facility that promotes independent living through dignified care and social interaction. Autumn View Gardens is designed to care for your loved one and support your family's ongoing needs. We are a non smoking commutity
Frequently Asked Questions
Help seniors by writing a review

If you have firsthand experience with a community or home care agency, share your review to help others searching for senior living and care.
Request Pricing Information
By clicking "Get Costs", I am providing express written consent to receive calls including automated/pre-recorded calls and automated texts for which I may incur a cost, as well as emails from Caring and its partners. I understand I am not obligated to provide this consent to utilize Caring's service(s). I acknowledge I was able to review the Agreement to be Contacted, Terms of Use, and Privacy Policy. This site is protected by reCAPTCHA and the Google Privacy Policy and Terms of Service apply.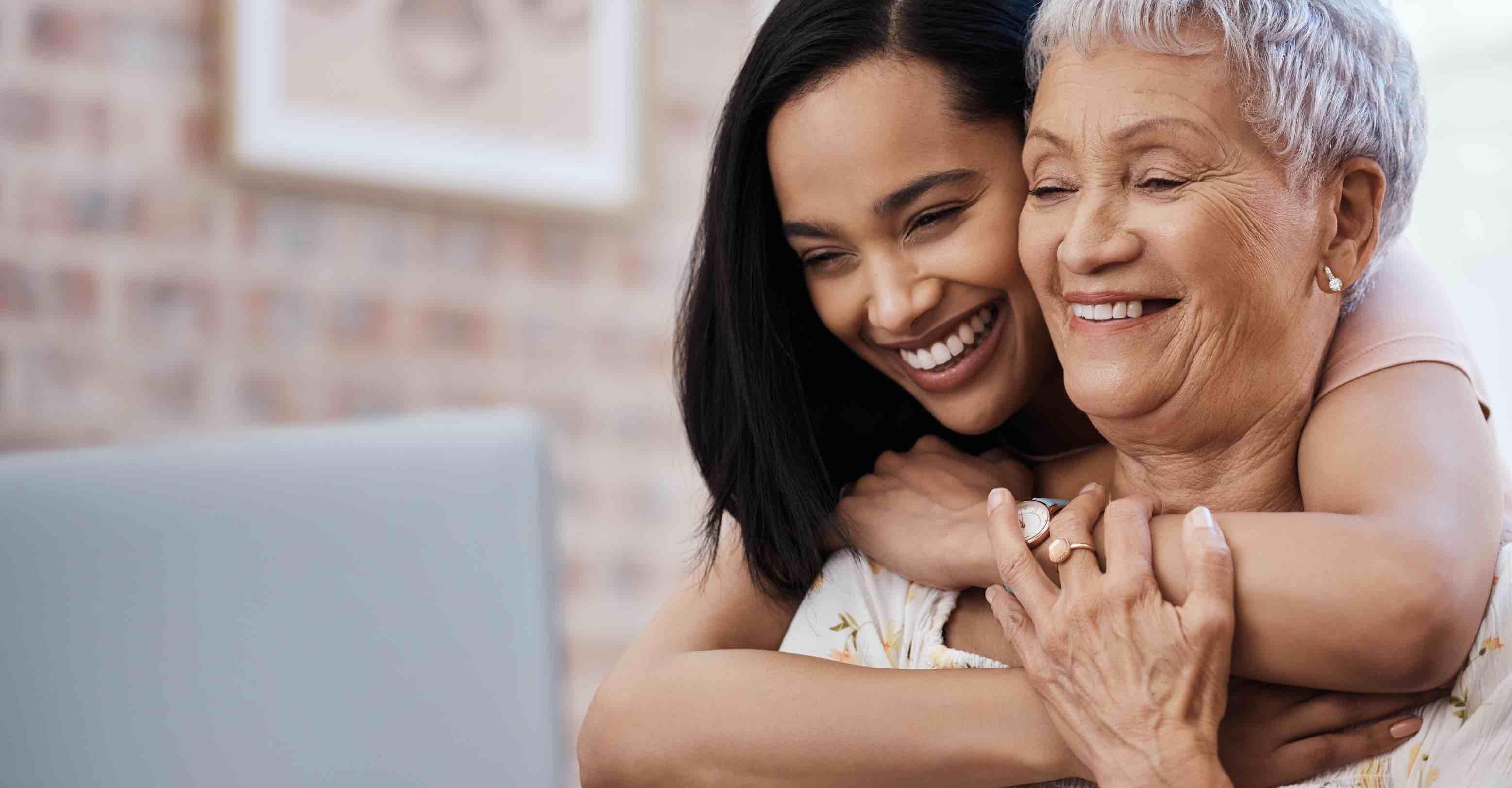 Compare costs, photos & reviews of senior living and care options near you.
Questions?
Call to speak to one of Caring's Family Advisors, or submit a request for more information here.
Costs for Autumn View Gardens - St. Louis in Saint Louis, Missouri
Memory Care
Memory Care is specifically designed to meet the needs of those with Alzheimer's or other forms of dementia. Specially trained staff members assist with activities of daily living (such as bathing and dressing) and provide therapies to slow further loss of cognitive abilities.
Assisted Living
This level of care provides support for those who need help with personal care needs such as cleaning, bathing, and dressing. Residents selecting this level of care are treated to many amenities in a home-like atmosphere, while getting support in their daily lives.
Didn't find what you were looking for?
Caring's Family Advisors can help answer your questions, schedule tours, and more.