Wilton Meadows Health Care Center
Offers Assisted Living and Nursing Homes
439 Danbury Road Rt 7, Wilton, CT 06897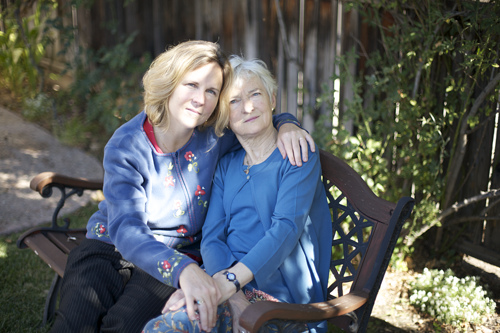 Top Nearby Assisted Living
---
Reviews of Wilton Meadows Health Care Center
Assisted Living Reviews for Wilton Meadows Health Care Center
March 30, 2021
I am a friend or relative of a current/past resident
Awful.. least caring nurses. Stay away! Zero communication.. zero. They offer nothing.: it's dark and gloomy inside
Nursing Home Reviews for Wilton Meadows Health Care Center
October 28, 2020
I am a friend or relative of a current/past resident
My husband came out of Wilton Meadows Health Care Center. Because of COVID there were quarantine restrictions, which I understand. The staff members were very good. He was mostly doing physical therapy and basic care. It's rated highly, so I didn't have any complaints. He was in isolation like everybody that's there for the duration of the COVID. His room was comfortable. I wasn't allowed inside, so I could only see through the window. They had lots of flowers. On the days when they allowed visitors, it was outside in a very pleasant courtyard. There were lots of trees and grass. It was a lovely place.
July 22, 2020
I am a friend or relative of a current/past resident
Don't put your family member in this facility. I had a terrible experience at this place with my mom. This was very recently during the Covid 19 Pandemic. The staff was rude and there was no one who can give you answers to your questions. I bought my mom brand new clothes and when I went to pick up her things, they gave me someone else's things and did not know where my moms personal things were. My mom was rushed back to the hospital and they neglected to give the hospital the reasons why???? Disgusting!!!!!
March 01, 2018
I am a friend or relative of a current/past resident
I visited a friend at Wilton Meadows for therapy after she was in the hospital for surgery. Her room was clean and bright. The nurses, nurses aides and therapists were all very professional and encouraging. I did not notice any other activities going on besides therapy. There are beautiful outdoor spaces that I am sure are lovely in the spring and summer. I would recommend Wilton Meadows to anyone needing physical therapy after surgery. My friend was very happy with her choice.
October 09, 2017
I am a friend or relative of a current/past resident
My father was at Wilton Meadows for therapy following an accident. His recovery was better than any of us expected. The therapy staff were wonderful and the nurses were very attentive and professional. He really enjoyed his meals and the entire place was always clean. Thank you for a great experience.
September 02, 2017
I am a friend or relative of a current/past resident
My mother has been a resident of Wilton Meadows for 9+ years. She is in late stage Alzheimer's Disease. During her residence she has been well cared for, is content and still smiles at the people who care for her. I am a frequent visitor and am grateful to the nurses, aides and staff who care for her every day. This disease has a great impact on family, and from time to time, I feel that they are caring for me as well. My mother chose well when she opted for Wilton Meadows as her home.
August 30, 2017
I am a friend or relative of a current/past resident
My mother has been at Wilton Meadows for several years because of acute dementia. She received wonderful care from both the nursing staff and the aids who help with the day to day care. I feel that they genuinely care about her well being and while she is not able to participate in much, they make an effort to get her up and moving when it's possible. She is always dressed carefully, she gets her hair done there once a month, her room is very nice (you can decorate as you'd like for the most part). I feel they not only take care of my mom but also take care of her family and their needs.
April 28, 2017
I am a friend or relative of a current/past resident
My mom recently was discharged from Wilton Meadows. We had a very positive experience for something my family was very resistive to do, letting my mom go into a nursing home. Staff was very attentive and caring, from the aides, nurses, therapists, to housekeeping and even maintenance that came into fix mom's eye glasses that got broke in the hospital. Social work worked very hard to make sure we had everything we needed to get mom home safely. We are thrilled with our homecare agency Constellation. The only hiccup was with food and having mom's diet wrong. After speaking with the dietitian everything was corrected and we had no further issues. Again can't thank them enough for making mom's stay comfortable and pleasant.
August 16, 2016
I am a friend or relative of resident
I had a family member at wilton meadows. Aides are rude and very unattentive. The place is nice when first there, but after a while they tend to ignore patients, if you have a family member who needs attention DON'T PUT THEM HERE. They always say that they are short on help, that's their excuse. But all of the time? Nurses are good, most of them, they can only do so much. Very slow answering the nurses bell. I constantly had to ask for someone to clean. Bathrooms are terrible always dirty toilets, used plastic gloves just thrown on the floor!! My son came with me to see grandma and when we left he had plastic gloves on that were covered in blood. Alot of the patients are sitting in hallways totally passed out, not from being tired they are totally drugged.
March 08, 2016
I am a friend or relative of resident
Mother-in-law had a short stay for rehab. post hip surgery. Overall very pleased with stay. Rehab. was great and made quick gains. Staff was very caring, providing good physical care as well as emotional support. She enjoyed the meals. Would definitely come back again if in need of short or even long term care.
February 23, 2016
I am a friend or relative of a resident
My husband will be admitted on Monday to Wilton Meadows, but a couple of years ago, I was there for 20 days. This past fall, my husband had a stroke and was in intensive care at the hospital, then he was sent to Wilton Meadows for 20 days. It's a very large, well-kept place with little patios outside where people could go and little areas with nice furniture inside for people to come out of their rooms and sit with visitors. You could go out there with relatives and friends and have a meal or a cup of coffee. My first impression was that it was very clean. I thought the staff on the whole was wonderful. The physical therapy department was fantastic. I loved my main nurses and most of the nursing aides. The admissions people were just wonderful and very caring.
January 18, 2016
I am a friend or relative of resident
2016 My mom has been in the MAPLE area for 1 year so far. I find the place very nicely kept, clean, helpful and most of the staff are cheery. The AID'S are not all pleasant. There is a lot of the AID'S who are just lazy and miserable old folk. The Younger AIDS are much better and helpful. The nurses are all very busy but always make the time. The events people try very hard to get it all done. It would be nice if they had more trips for those in wheelchairs. Since my mom cannot get out. The FOOD has gone downhill, not great choices or variety, which gets depressing. Visiting with food always lifts spirits. My Mom also spent time in the rehab area first, for a few months which was also very nice. Mom has visitors often so that is always helpful when you know what is actually happening.
December 26, 2015
I am/was a resident of this facility
Not happy about this place.fancy n outside horrible inside.. my mom passed away in here! No respect no dignity! Afraid of complaining of want they would do to loved one!!! Aides no consideration !!!!! They lied to me , careless of anything.
January 26, 2015
I am a friend or relative of resident
From the moment my mother was checked into the Wilton Meadows rehab facility, she was taken care of. Initially she was against coming, but with all the care and TLC she has been given, its now a matter of how to get her to leave. The staff here is very attentive and very caring. I highly recommend this facility to anyone who has a loved one who they want to ensure gets the TLC they deserve.
January 17, 2015
I am/was a resident of this facility
We checked in on a Friday afternoon for short term rehab following single knee replacement surgery. Attending physician not available to do formal admission till Monday. Physical therapists did not visit before going home for weekend, so no evaluation until Monday. No meds on site and not able to fill prescriptions till later that evening. Had to provide pain med from the supervisors "emergency" supply. Lack of coordination among nursing staff. We decided better to go home if there was not going to be rehab till Monday. Discharging hospital should have prepared us better and Meadows staff should have given us better info upon admission.
July 24, 2012
I am a friend or relative of a resident
My Mother suffered from Alzheimers disease and was a resident at this facility for ten months. The Director of this facility (Mr. A. Krotchko) needlessly sent my Mother to a mental health hospital in Hartford for two weeks where they broke her ankle, her knee and a bone in her back. Upon her return to WM she was bedridden and died three months later. My Mother was never aggressive and there was absolutely no need to put her through the torture she endured because of his action. The social worker is useless (Linda) and could care less about the patients. It was a horrible, horrible experience.
See all Nursing Home reviews (15)
See fewer reviews
Get Costs
---
Services and Amenities of Wilton Meadows Health Care Center
Medicare
Health:
Overall:
Quality:
Staff:
Medicare Provider Number: 075317
Ownership Type:

For Profit Corporation

Date Certified:

10/01/2020
Get Costs
---
About Wilton Meadows Health Care Center
Wilton Meadows Health Care Center is a senior living provider in Wilton, Connecticut that offers residents Assisted Living and Nursing Homes. Contact Wilton Meadows Health Care Center for more details on services and rates.
Get Costs
---
Map of Wilton Meadows Health Care Center
---
Senior Living Communities near Fairfield County, CT
Other Senior Care in Wilton, CT