🎉 PROMOTION Season of Savings offer thru 2023! Call for a list of available suites and...
139 East 56th Street, New York, NY 10022
Offers Memory Care and Assisted Living
Photos of Sunrise at East 56th
Request Pricing
By clicking "Get Costs", I am providing express written consent to receive calls including automated/pre-recorded calls and automated texts for which I may incur a cost, as well as emails from Caring and its partners. I understand I am not obligated to provide this consent to utilize Caring's service(s). I acknowledge I was able to review the Agreement to be Contacted, Terms of Use, and Privacy Policy. This site is protected by reCAPTCHA and the Google Privacy Policy and Terms of Service apply.
Reviews of Sunrise at East 56th in New York, New York
Ricky
I toured Sunrise at East 56th. It's a very New York, high-rise brick building. Everything is within your elevator up to the 12th floor. The rooms were terrible. They were very, very tiny, and they were configured in a very difficult way to make them into a lovely room. The staff who assisted me and gave me the tour was very nice. They should improve on the architectural design of the building. The design of the place and the layout of the space was terrible. It felt dark, small, and tight.
Provider Response
Hi Ricky, We are sorry that you are disappointed but appreciate your feedback. We are committed to providing you with a great experience and encourage you to contact us so that we can learn more. –The Sunrise Team
Roselle
I am a friend or relative of a current/past resident
My husband moved into Sunrise at East 56th. The place is gorgeous. The care is very empathetic and professional. I couldn't be happier. The food is delicious. They have a variety of activities. They have a lot of music, singing, walking, arts, and crafts. The rooms are beautiful. They are very accessible, and they listen to you. They are concerned about the family's needs.
Provider Response
Hi Roselle, It is delightful to hear that you have been satisfied with the personalized support provided to your loved one by Sunrise at 56th. Our team members share a common goal of enriching every resident's life by carefully listening to their needs and always delivering the very best. Thank you! – The Sunrise Team
Cynthia Conigliaro
I am a friend or relative of a current/past resident
Our 97 year old mother moved into Sunrise56 about 6 weeks ago and we could not be more pleased and impressed by everything about Sunrise. The staff is nothing short of amazing, in every possible measure: professional, kind, compassionate, patient, understanding of geriatric challenges and issues, all with deep caring and even a sense of humor (always appropriate!!) From the Administrative Team we worked with before our mom moved in -- Tom, Executive Director and Lisa, Director of Sales -- who were incredibly helpful, and always available to answer our myriad questions; to the Wellness Office and the team of nurses who did the initial assessments and now manage our mom's daily meds, doctors' appointments, checking in with her as she was making this huge transition in her life; to the caregivers who assist our mom every morning with showering, getting dressed, getting her to the dining room, checking in with her throughout the day, and then settling her down each night for a good night's rest -- a lovely caring group of caregivers managed by the wonderful Angela and Jenn, Directors of Assisted Living and Reminiscence. And the Activities team -- Alyssa, Caitlyn, Tyler -- who make it their singular mission to understand our mom's interests, to speak with her and "hold her hand" through this big change, and constantly look for ways to engage her so she doesn't spend too much time alone in her room. And to the Dining Room Team, starting with the incredible Chef Jimmy, who went out of his way to cook a special Spanish meal for our mom on her first night -- which was beyond delicious, as is every meal we've had there! The elegant and wonderful Dimitri and his incredible team manage the dining room with a care and warmth that still takes my breath away ... Julien with his piquant smile and lovely charm knows when to cut up our mom's food because she might have difficulty, and always with great respect and humor, keeping our mom laughing and smiling throughout, and taking the time to listen and order ice cream when he discovered she loved rum raisin; Kedler overheard our mom telling me that the Bean Soup was delicious but perhaps a bit too rich for her that day, and he spontaneously brought her a small cup of chicken soup for her to try so that he could bring her a full bowl if she liked it. My brothers, sister and I consider ourselves so lucky to have found a place for our mom where she is so well taken care of, in deeply human and real ways. Even the front desk teams, who always greet us with the biggest kindest smiles, remember our names and handle mail and packages and visitors, are special and delightful from Julio and Alex and Michael to the sweet Caroline. The housekeeping, maintenance, IT staff are also incredible-- receptive, helpful, problem-shooters and supporters for the Alexa system. The facility itself is beautifully designed, with thoughtful helpful touches throughout that address the older person's needs. We did a mixture of furniture provided by Sunrise and things from our mom's home and she is very happily ensconced in a lovely room. Long story long, we are deeply grateful to everyone who works at Sunrise56 for giving us the peace of mind, knowing that our mom can enjoy this late chapter in her life in such a wonderful place, with the most important thing: a group of people who really have that special gene -- the patience, care and warmth for the older person -- that makes all the difference in the world.
Provider Response
Hi Cynthia, Thank you for the wonderful things you said about Sunrise at 56th and the dedicated care givers and team members. We are passionate about our community and always enjoy hearing the many beautiful stories about our residents and/or team members.
William
I thought the community of Sunrise at East 56th was elegant. The tour was very professional and I was satisfied with it. The staff seems to be very knowledgeable and thorough. The rooms were more like studios and they were all new. The amenities seemed to be outstanding. They had nice dining areas, lounge areas, and a game room. He also had wines as service for dinners, which I thought was different and nice. It was just very deluxe.
Provider Response
Hi William, Thank you for taking the time to provide us with a review of your experience. We are pleased to hear that our team made your experience pleasant and provided you with the necessary information. Please feel free to reach out to the community directly, in case you have any additional questions regarding Sunrise!
Services and Amenities of Sunrise at East 56th in New York, New York
Dining options
Dining Extra: All Day Dining
About Sunrise at East 56th in New York, New York
Nestled in the heart of Manhattan, Sunrise at East 56th is a luxury community designed to bring meaning and purpose to each day. Enjoy best-in-class dining, beautifully appointed amenities, and signature programs to help you remain active and connected to your community, friends, and family. At Sunrise at East 56th, we deliver personalized assisted living and memory care with a caring staff trained to the highest standards. We are home to New Yorkers with refined tastes, and offer programs catering to your unique interests and NYC lifestyle. All so you can thrive in the city where you belong—with the care you deserve.
Help seniors by writing a review

If you have firsthand experience with a community or home care agency, share your review to help others searching for senior living and care.
Request Pricing Information
By clicking "Get Costs", I am providing express written consent to receive calls including automated/pre-recorded calls and automated texts for which I may incur a cost, as well as emails from Caring and its partners. I understand I am not obligated to provide this consent to utilize Caring's service(s). I acknowledge I was able to review the Agreement to be Contacted, Terms of Use, and Privacy Policy. This site is protected by reCAPTCHA and the Google Privacy Policy and Terms of Service apply.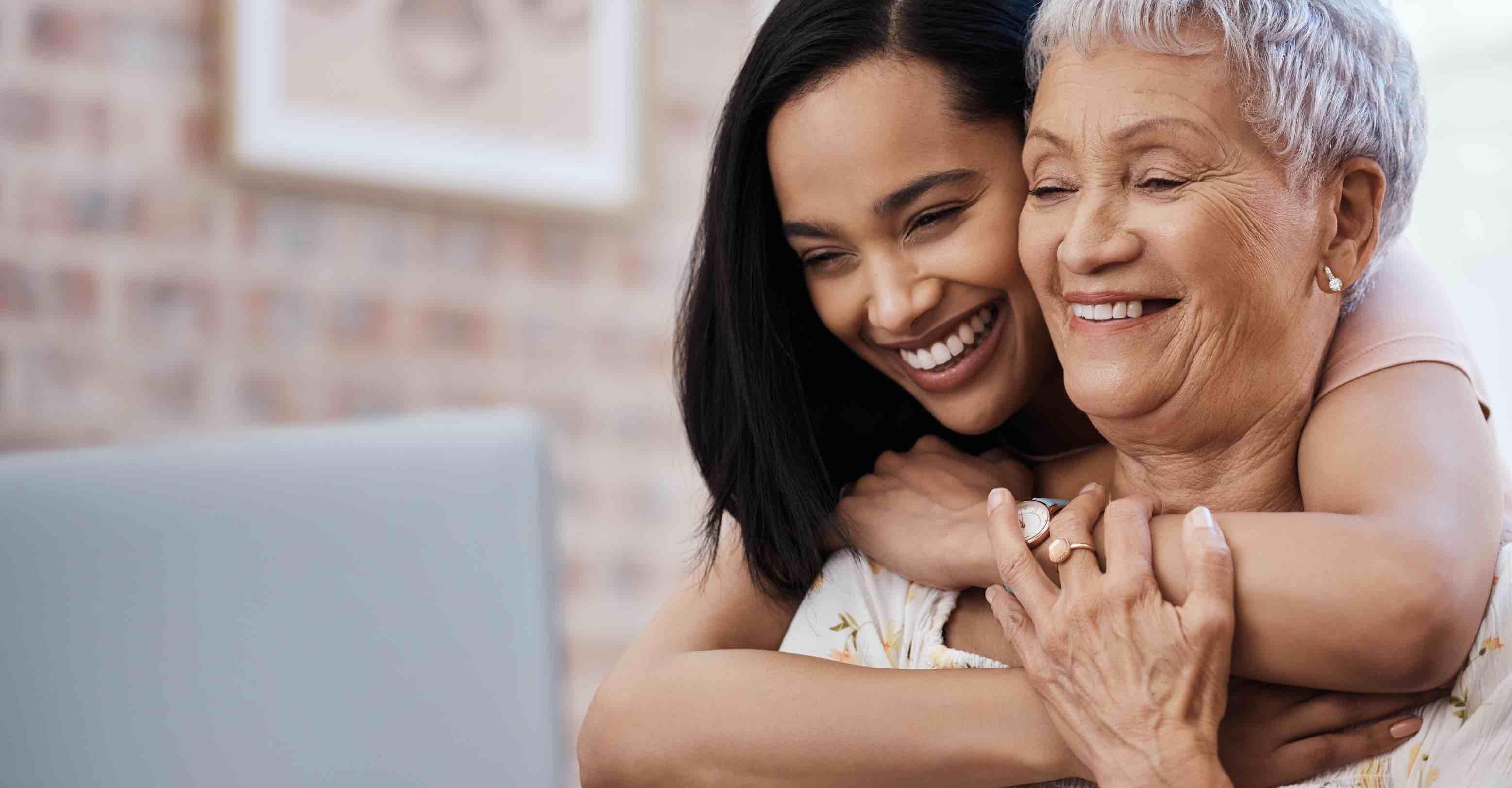 Compare costs, photos & reviews of senior living and care options near you.
Questions?
Call to speak to one of Caring's Family Advisors, or submit a request for more information here.
Costs for Sunrise at East 56th in New York, New York
Memory Care
Memory Care is specifically designed to meet the needs of those with Alzheimer's or other forms of dementia. Specially trained staff members assist with activities of daily living (such as bathing and dressing) and provide therapies to slow further loss of cognitive abilities.
Assisted Living
This level of care provides support for those who need help with personal care needs such as cleaning, bathing, and dressing. Residents selecting this level of care are treated to many amenities in a home-like atmosphere, while getting support in their daily lives.
Didn't find what you were looking for?
Caring's Family Advisors can help answer your questions, schedule tours, and more.