631 Foster Avenue, Brooklyn, NY 11230
Offers Independent Living, Memory Care, and Assisted Living
Photos of Signature Senior Living
Request Pricing
By clicking "Get Costs", I am providing express written consent to receive calls including automated/pre-recorded calls and automated texts for which I may incur a cost, as well as emails from Caring and its partners. I understand I am not obligated to provide this consent to utilize Caring's service(s). I acknowledge I was able to review the Agreement to be Contacted, Terms of Use, and Privacy Policy. This site is protected by reCAPTCHA and the Google Privacy Policy and Terms of Service apply.
Reviews of Signature Senior Living in Brooklyn, New York
Denise
I was not too crazy about Signature Senior Living. It was dated. The rooms were dated, but they were a decent size and had a decent layout. The floors were slippery, and I did not feel comfortable there. The common areas were pretty busy, which was nice that the residents were able to move around. The dining room looked decent.
Tracy
I went to look at Signature Senior Living. They took a pretty long time to come and see me for the appointment, so I waited a long time. I didn't like what I saw. I feel like it was dim and very dark, so it would probably make the person feel down. Also, I didn't like the sharing of rooms. The staff was very polite and informative. She explained everything to me. The room was very small for two people to be in, but it looked like it was clean and livable. The dining area looked clean. It looked like the food was good because I saw a couple of people coming out with food. I was told they had a backyard. It looked like there was a lot of open space in the lobby area where a person could sit down and just relax. I didn't like the surroundings based on what I saw when I was there. It didn't feel warm to me, so I didn't like those things.
Tara
Signature Senior Living was a very nice place. The rooms in the memory care were private. They're very roomy, spacious, clean, and airy with windows in them. They have a lot of activities and they have a beauty salon. They also have dinners and trips that they take. The staff were very kind, very understanding, and were not pushy.
Cynthia
I visited Signature Senior Living down on Foster, but that is assisted living. I like it. It's good for people that need assistance, but right now, we don't need that assistance. They're very nice. The workers were great, but it's not for us. Everything was wonderful. I dealt with Rebecca and she was terrific. It was a very good experience. Everything was nice and clean. The staff I met was wonderful, especially Rebecca who was my interviewer, and she's the one that gave us a tour of the place.
Fred
I toured Signature Senior Living. The people were very nice, seemed caring, and the residents seemed happy. But I did not like the living spaces. It felt lacking in privacy in any way, it seems like there was no amount of privacy. It seemed to me like the upkeep needs some work, it was not the best-kept. The biggest improvement they could do would be getting the place to look orderly. There was some floor molding or baseboard that was not there, it needed paint, although there's some work that's being done on the place.
Denise
I went to look at Signature Senior Living. It was nice and clean. It was a nice set-up overall. It was modern looking. The manager was very nice, kind, and courteous. I couldn't complain. She was very friendly and very open. She kept in touch and kept on checking to see when I would want to put my mother in the senior living. She gave me a lot of information. The facility was very nice and clean. It gave me that home vibe. The dining area was roomy and well-lit. I saw the menu and there was a variety of food. They take the seniors out to the beauty salon. They have people come and do arts and crafts work with the seniors. They're free to go outside, and they have a backyard where they could go out and walk around.
Irina
The facilities at Signature Senior Living were pretty clean, and the location is nice. It's in the middle of Brooklyn by the Ocean Parkway, so it's within walking distance of all the transportation and lots of stores. It has a promenade where a person can actually walk up and down, and there's a bench where you can relax. They have a backyard, too, where they do some exercises. The food is good, and the room is nice and roomy with two people in it. They offer a TV and a refrigerator, and they have a bathroom in the room. All the staff is nice, and all the people I spoke to were friendly. The facility itself is nice. It's pretty roomy, it has a place for them to stay outside, and it has a place for them to do something inside. They also take them places if they want. They're taking care of them and they try to keep them busy.
Lindell
I am a friend or relative of a current/past resident
My uncle has moved into Signature Senior living, and it's good so far. The staff members are caring, and the facility seems clean. They can walk around, they are free to go, it doesn't feel like a jail cell, and the atmosphere is beautiful. They have a barber shop, and they have physical therapy, and that's about it. You can visit at any time and you don't have to schedule. You can visit them, you can call them at any moment to check on a family member. They have more freedom, and the people there seem nice. My uncle hasn't complained about the food yet, so that's good. The staff is very cooperative.
Cassandra
I went to Signature Senior Living, and that was really nice. The staff was open, appreciative of what they were doing, they really cared for the people, and the person who gave me the tour was a wonderful woman. It's extremely friendly, and I felt comfortable there. It wasn't luxurious, they needed some repairs, but I appreciated the care and the staff more. I observed that they're very hands-on, they were entertaining the residents in the dementia floor, the people were really happy, and it was a pleasure to see that.
Renison
I am a friend or relative of a current/past resident
We're very happy with Signature Senior Living, and my sister is happy with it as well. They have bingo, exercise classes, and a lot of activities in the afternoon. She seems happy with the food. The dining area is very nice, and they have table numbers, so everyone knows who is sitting where. She does everything for herself except they give her her medications. If she needs assistance, she can call and they will do whatever she asks.
Louis
Signature Senior Living and its apartments were very nice. I saw people watching television and I saw people playing cards. The dining area was very nice. It was semi-formal, very clean, and spacious. The staff members were very nice and very friendly. The place was extremely well-maintained.
Joanne
We were not happy with the appearance of Signature Senior Living. It didn't have a wow factor. It's an old nursing home converted into an assisted living facility, but it still looks like a nursing home. We didn't get that warm fuzzy feeling when we walked in the door, although the woman who helped us was fine. They have plenty of programs and activities. There were people sitting in wheelchairs right when we walked in, which if you're trying to attract people who want more of an independent living facility, then that's not how the front of the building should look. It's just not one of the places we will be pursuing.
John
I didn't like anything about Signature Senior Living. The staff wasn't accommodating at all. I didn't like the menu, too. I didn't like the place. The staff wasn't very nice or hospitable. I didn't think the place was well maintained at all. It wasn't that clean either.
Winnie
I visited Signature Senior Living. It was awful and very chaotic. The person at the front desk was answering the phone while feeding a patient at the same time. Somebody from the dining room came out and told her that a patient was in distress, but she didn't do anything. It wasn't a clean place and it didn't impress me. I didn't think it was attractive at all.
Susan
Signature Senior Living is a nice-looking community. I saw the dining area, reception area, the rooms, and the recreation areas outside. The rooms they showed me were nice. There were a couple dressers, and the bathroom was clean and coordinated. The staff member that acknowledged me gave me a good tour and didn't keep me waiting for a long time. It looks like they have things to keep the residents busy like entertainment, movie nights, and so on.
Eudene
Signature Senior Living was the best one of all I visited. The people there were extremely clean and seemed to be well cared for. The place and the rooms were clean and very nicely laid out. The location was a bit far from where I live. The bathrooms were clean.
Ruth128524
The ratio of staff to patient was good. The facilities were very nice. They had different types of activities for the residents. They had a very nice dining room. It seemed like a very secure place; it did have security in place. The rooms were very nice.
Naomi10
I am a friend or relative of a resident
Signature Senior Living is a very nice place. It is clean and small but the people are very nice. Mom has a private room. They have everything one needs like a hotel. They have a synagogue. They have exercises, movies, and live entertainments on Sundays. They always have something to do the entire day everyday. The facility is Kosher and they have a rabbi on site. They also serve Kosher meals.
Laura116358850
I really didn't like Signature Senior Living at all; it gave me a very bad feeling. It was a very big, open space, but everyone was facing the TV. The activity room was a small, crowded, linoleum-floored room. Even though it was an activity room, they were all just set up in front of the TV. It wasn't arranged so people could have a discussion group. There were some perfectly well individuals staying there all huddled outside in this one outdoor space. They could have rearranged their space in a way for people to interact.
Gaspare
Signature Senior Living was quite nice. They didn't have many amenities, but the dining room was pleasant. The rooms were nice, but small. They have studios and shared room options. The people were very friendly.
Brent6
I am a friend or relative of a resident
My mother-in-law has already been placed at Signature Senior Living. They're very friendly and they've got planned activities. The apartments look more like a hotel room. It's not the largest one that we've seen, but it's very nice. They're very accessible, and it's very easy to get a hold of her. The dining room is set up like a cafeteria. She seems to like the place quite a bit. They go to a show or an outdoor event once a month, and at least every day there's a community-involvement event.
Allen5
I am/was a resident of this facility
Signature Senior Living is a good facility, and we love it. The food is OK. The people working here is very nice. My impression of the place is positive. The surrounding is fine. The only negative I have for them is that we have to pay for a full month even though we just came for a couple of weeks. However, I do recommend it.
sbekerman
This is good place for elderly people. The facility is clean, hallways and family rooms are cleaned and well kept. There is enough lighting in hallways. There are roomy, safe elevators with a security person attending it most of the times. The facility is secure enough; elderly can't easily live the place without being noticed. They have nice, spacious entertainment room with comfortable chairs, small separate room with large TV. There is also secure backyard where residents can sit when the weather permits. The place has large dining room. As residents say, the food is good, and enough of it. Stuff is assists as needed. Rooms are spacious, for 1 or 2 people. There are large windows in each room. Also, there is basement section when religious services are hold. They also have nursing station in basement. The only negative comment is there is some smell on the living flours, but, I believe, it is because of the nature of the place.
Services and Amenities of Signature Senior Living in Brooklyn, New York
Costs
Fee Structure Extra: Memory care is all inclusive
Room and housing options
Companion Suites: We offer companion suites
Dining options
Dining Extra: Glatt Kosher dining
About Signature Senior Living in Brooklyn, New York
Welcome to Signature Senior Living
Located in the heart of Brooklyn, Signature Senior Living (formerly Scharome Manor) is a six-story building overlooking the tree-lined boulevard of Ocean Parkway. Newly renovated and state-the-of-the-art, our expansive residence features beautifully appointed suites, a gourmet Glatt Kosher dining experience, well-outfitted lounges, a lovely patio area and an on-site Synagogue.
Our 6th floor is home to a self-contained, secure Memory Unit, with its own dining, entertainment and special recreation programming.
Our staff of dedicated professionals envelop our residents with loving, attentive care, while simultaneously promoting each resident's independence and individuality. Assistance with daily living activities is provided based upon need.
Signature Senior Living offers seniors the opportunity to enjoy a vital lifestyle in a luxurious assisted living setting. Step into our gracious lobby enhanced by a baby grand piano and oversized aquarium and you'll be inspired by our welcoming hotel-like ambiance. Here, residents bask in the warmth of friends and our devoted staff while taking advantage of an array of amenities, stimulating social activities and customized care plans.
Our central location at the corner of Ocean Parkway and Foster Avenue, within walking distance of many neighborhoods, allows you to remain close to those dearest to you.
A Secure Environment for the Memory Impaired
Our 6th floor is a dedicated and secure unit for residents struggling with Alzheimer's and other forms of dementia. Staffed by trained health care professionals – including an attending physician, licensed nurse, registered dietitian, case manager, personal care attendants, medication assistants, social worker, psychologist/psychiatrists and therapeutic recreation assistants – this unit is self-contained with its own dining area and specialized recreation program. Our goal is to affirm the dignity, identity and self-esteem of each resident.
Our specialized programming caters to the uniqueness of each resident and features sensory and cognitive activities, reminiscence therapy and failure-free pastimes.
To better understand the disease process of dementia and effectively deliver safe care, our well-educated staff members take part in ongoing comprehensive training program conducted by Dementia Care Professionals.
To ensure our residents' comfort, we deliver an array of services & amenities including:
Glatt Kosher Fine Dining
Luxurious Private & Semi-Private Rooms
24-Hour Concierge
Daily Housekeeping / Weekly Laundry
Personal Care Assistance
Medication Ordering & Administration
Comprehensive On-site Medical Staff including Full-Time Registered Nurse & Physician On Call 24/7
On-site Physical, Occupational & Speech Therapy
On-site Beauty Salon*
Exciting Recreation Program
On-site Shul with Daily & Shabbos Minyanim
Airy Lounges with Couches, TV & Game Tables
Beautiful Patio Area
Transportation to & from Medical Appointments*
Individualized Care Packages available*
Case Management
On-site Parking for Families
Thank you for your interest at The Signature Senior Living. Please give us a call to schedule a Free Tour.
Help seniors by writing a review

If you have firsthand experience with a community or home care agency, share your review to help others searching for senior living and care.
Request Pricing Information
By clicking "Get Costs", I am providing express written consent to receive calls including automated/pre-recorded calls and automated texts for which I may incur a cost, as well as emails from Caring and its partners. I understand I am not obligated to provide this consent to utilize Caring's service(s). I acknowledge I was able to review the Agreement to be Contacted, Terms of Use, and Privacy Policy. This site is protected by reCAPTCHA and the Google Privacy Policy and Terms of Service apply.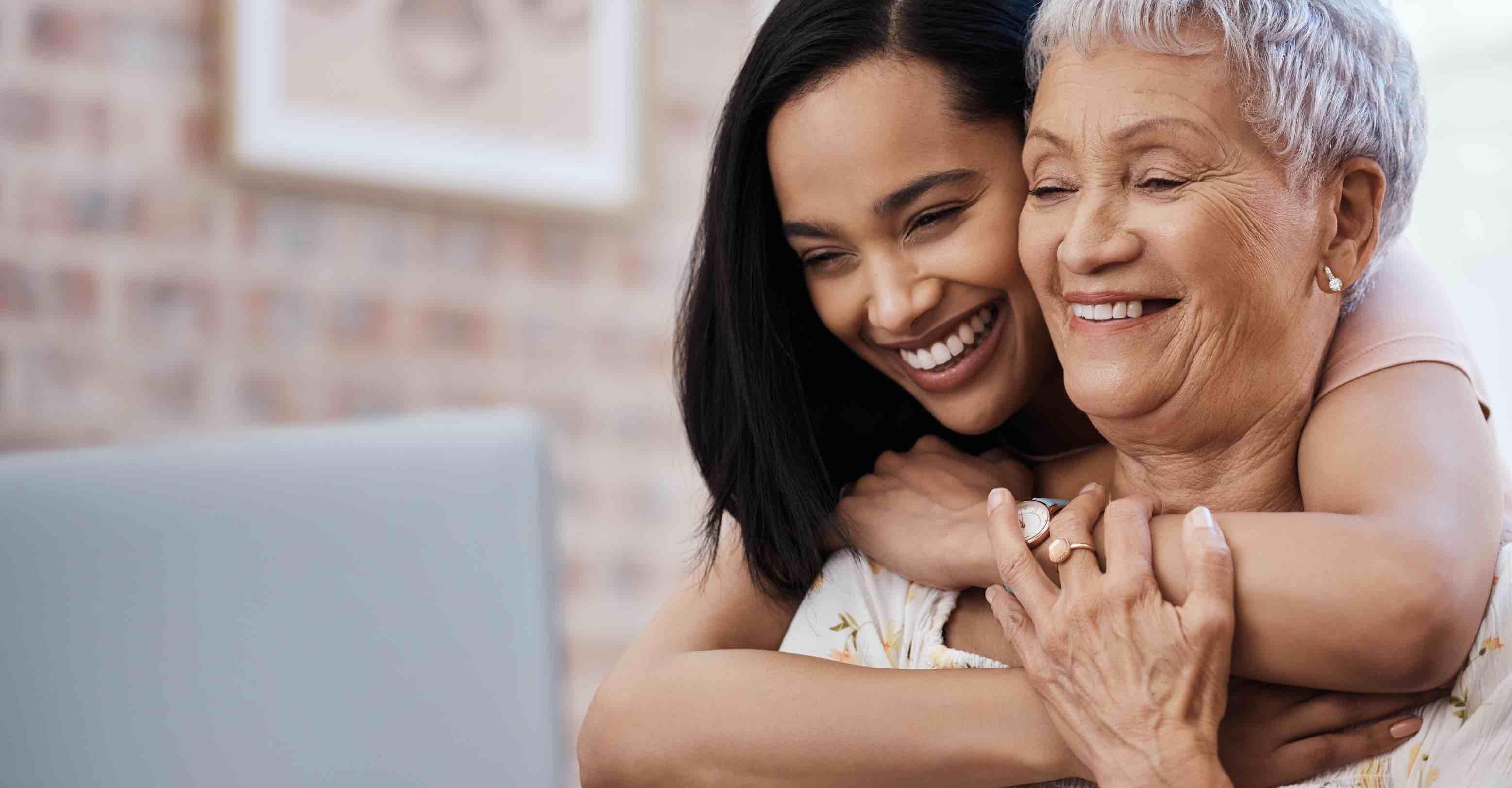 Compare costs, photos & reviews of senior living and care options near you.
Questions?
Call to speak to one of Caring's Family Advisors, or submit a request for more information here.
Costs for Signature Senior Living in Brooklyn, New York
Independent Living
Independent Living is for those who desire the feel of a private residence with the amenities and activities available in a planned community, such as fitness classes, game nights, and group excursions. Services such as cleaning and groundskeeping are often available.
Memory Care
Memory Care is specifically designed to meet the needs of those with Alzheimer's or other forms of dementia. Specially trained staff members assist with activities of daily living (such as bathing and dressing) and provide therapies to slow further loss of cognitive abilities.
Assisted Living
This level of care provides support for those who need help with personal care needs such as cleaning, bathing, and dressing. Residents selecting this level of care are treated to many amenities in a home-like atmosphere, while getting support in their daily lives.
Didn't find what you were looking for?
Caring's Family Advisors can help answer your questions, schedule tours, and more.