Photos of Care One At Livingston
Request Pricing
By clicking "Get Costs", I am providing express written consent to receive calls including automated/pre-recorded calls and automated texts for which I may incur a cost, as well as emails from Caring and its partners. I understand I am not obligated to provide this consent to utilize Caring's service(s). I acknowledge I was able to review the Agreement to be Contacted, Terms of Use, and Privacy Policy. This site is protected by reCAPTCHA and the Google Privacy Policy and Terms of Service apply.
Reviews of Care One At Livingston in Livingston, New Jersey
Rehabilitation Family Member
I am a friend or relative of a current/past resident
The place was assigned to my dad during hospital stay, is clean and modern however the nurses are not caring and with attitude. My father is disabled and needed a lot of assistance with eating and getting up. Nurses abandoned him and ignored him when he requested help with the buzzer. There is a specific one her name is Fernandin I believe she is as really really nasty and she screamed at patients all the time appeared as having more power than the other nurses. Do not send your loved one here! The facility is clean but the nurses make this place nasty.
Reviewer RC#1011a
CareOne at Livingston Assisted Living was very nice. The people really took care of us during our visit. They were very observant about what my brother needed and wanted. He needed a wheelchair, and they ran and got it for him. They were very, very patient with him. They had so many good ideas for him to participate in different things that would make him have a better quality of life. They suggested a lot of things that I didn't even realize he needed. I was just very impressed with how nice, patient, and kind they were. The woman who toured us around, Irene, was so nice. She ate lunch with us, answered all our questions, and was just really good. We had fresh salad with grilled chicken on top and a delicious balsamic vinegar. The chef came out and introduced herself when she presented the food to us. It was very good. The room seemed very, very nice and very clean. I liked the setup.
NoelWalsh
I am a friend or relative of a current/past resident
My 87 year old mother needed rehab after a fall and she went to CareOne Livingston for a little over 3 weeks. While she would have preferred being home, every day she said "they're so nice here". Every day. The cleaning staff kept the rooms clean and the nurses, physical therapists, speech therapists, and other staff were very kind and attentive and helped her get back on her feet. My only critique is that the food was not great and she had the same thing for lunch and dinner most days.
Awooten
I am a friend or relative of a current/past resident
My mother has been at Care One for 5 months in Assisted Living and is very much thriving there. Wonderful staff that really seems to care and is always responsive. Varied daily activities and the kitchen staff is very caring as well. Really everybody brings their best here and it's a vibrant atmosphere. I as concerned as my mother has always been a private person but she has been welcomed and matriculated very naturally at Care One.
Wowzer123
I am a friend or relative of a current/past resident
My mother was there recovering from hip surgery from another facility and was there for further rehab. She was able to walk. The FIRST night someone called and said she fell wandering the hallways and hurt her arm. 3 days later after no contact they tell me she broke her hip again. Has to get major surgery at 83 again. LOST her cell phone, eyeglasses and personal property. Phone in room disconnected with wires hanging out of the wall. NOW they are rushing her out. They don't get her out of bed. Terrible. The worst part is......THEY DONT CARE AND DONT RESPOND. TOTALLY UNDERSTAFFED!!!!!
MJL33
I am a friend or relative of a current/past resident
I would like to highly recommend CareOne at Livingston assisted living where my mom has been for a few months. Her adjustment period has gone very well and the staff is extremely dedicated! CareOne offers monthly info sessions and support group groups for families. The communication and attention has been excellent & the number of activities offered is outstanding & plentiful. Kudos to the compassionate staff at CareOne Livingston who have a special place in my heart for their excellence & giving me a peace of mind!
AnthonyO
I am a friend or relative of a current/past resident
Patients are basically left in bed all day except for designated PT. On Day One everyone comes out an greets the new patient. The first night though, no one checked on my mom for 12 hours (she kept ringing the nurse call). The staff is often heard yelling at patients (when I was visiting) while giving them PT. The place is pretty morbid if you look past the decor. Overall, I'm looking forward to getting my mother out of here because it's beginning to cause depression issues.
Hammer3224
I am a friend or relative of a current/past resident
If I knew now before selecting this facility. We would not be here! Patients ring the Nurse bell and it rings and rings. No one comes to see. Anything could be happening to a patient. It is just awful!
DCKirkland
I am a friend or relative of a current/past resident
Careone is a great Assisted Living community. A family friend has lived in the community for quite a number of years. Careone happened to be the only community that would allow my friends grandmother to transition due to her high level of acuity. However, she has become more independent since she moved in and she now has a new lease on life. Thank you!
J Po
I am a friend or relative of a current/past resident
My brother was at the Care One Facility in Livingston, NJ from Aug. 22 to Sept. 8. Except for a few nurse's aides and one or two nurses, this facility was totally unacceptable!! My brother was sent there after a back operation for occupational and physical therapy. The therapy was very sparse but the care was worse. He was unable to get out of bed without assistance and waited many times to be taken to the bathroom. Of course, he waited so long so many times that he either wet himself or defacated in the bed. If the facility thinks it's easier to change the patient and the bed linens than to get the patient to the bathroom, that is just crazy. Even when he had blood in his urine, they took a culture and never processed it. They took blood work and never processed it. Because of this, he developed a UTI and sepsis! He had to be hospitalized again one week after leaving Care One. Someone needs to look into this place and clean it up.
Lois701746
I am a friend or relative of a current/past resident
I had dinner at CareOne at Livingston the other night, and it was quite good, but there was one time I had dinner there, and it was not so good, so I guess you cannot expect it to be good all the time. They had a very nice event for families to come, and it was very elaborate and open to the relatives of the residents. Overall, I'm reasonably pleased with it. The rooms were fine, very pleasant, and clean. My aunt's studio room has a decent sized window that has a drapery that can go up and down. The doorway is wide, and the bathroom is wide.
Ferly
I liked CareOne the best. This one was the most organized tour I've had. I also liked the gentleman who gave me the tour. It's very clean, and it didn't have the old people smell, so this was a good one. The apartments were very nice and definitely acceptable to me. I think the most important thing is that it's a clean facility; it doesn't have the awful old people smell, and it looked like they maintained the outside as well as the inside because if the outside looks awful, I wouldn't go inside. The staff was also very nice, very informative, and likeable.
Kdow
I am a friend or relative of resident
My mother stayed at care one for a short period of time while she was receiving physical therapy. During this time she was neglected. At one point I found her lethargic, with a very high fever, unresponsive after a doctors appointment. My sister had been a sure that they would check in with , Yet no one had come to see her and they didn't even realize the condition she was in. Luckily I had come by or things could have been much worse. When we got to the hospital the nurses referred to Care One as "Care None". They hadn't helped my mother bathe and didn't give her PT as scheduled. I wish I had known their reputation before choosing the facility for my mother. She will never be back there.
Ina581574
I am a friend or relative of a resident
CareOne at Livingston was very good. It served our needs well, and we were satisfied. They did everything that they promised. We chose it because they can accommodate us and the proximity to our home. We found them to be quite satisfactory, and I would recommend them.
Laszlo
I am a friend or relative of a resident
Mom is suffering from Alzheimer's and dementia. At Careone, someone's there to make sure that she receives her medicine. There's someone to assist her, bathe her, take her to bathroom, make sure that she eats, and medicated properly, so she has self-dignity while her mind is going. She's been there for three weeks now. The staff is very nice and attentive. Mom is adjusting, but she's not really sure where she is and talks about going home. It's a clean and secure facility. It meets all of the criteria for me to be able to sleep well at night knowing that my mother is not going to be wandering around. There's somebody there to make sure she's dressed and fed.
Judy99153250
I've visited CareOne for my husband. Everything was nice. The staff was helpful, but, you know, they wanted me to go there, so they were all very, very helpful. The room seemed to be OK, but there weren't enough closets. I wouldn't recommend this community because it was too expensive. Everything about it was very nice except for the price. It was fancy. They need to lower the price.
Caring78092050
I am a friend or relative of a resident
My father stayed at Care One at Livingston before he passed away. He was maybe there for three weeks. We came across this place through his doctor. The facility was very nice and clean. The staff was pretty nice. My father was comfortable with them.
noonecares
I am a friend or relative of a resident
The name should be changed to CARE FOR NOONE! The employees were horrible and the care was terrible. The facility may look good but that's about it. We had to hire our own private people to sit there round the clock.
Explore Nearby Care
Expand your provider search by geography and care type.
Medicare
3.0

4.0

5.0

3.0
Medicare Provider Number: 315479
Ownership Type: For profit - Individual

Rating Date: 9/1/2023
About Care One At Livingston in Livingston, New Jersey
Care One At Livingston is a Senior Living provider in Livingston, New Jersey that offers residents Assisted Living, Memory Care, and Nursing Homes services. Contact Care One At Livingston for more details on services and rates.
Help seniors by writing a review

If you have firsthand experience with a community or home care agency, share your review to help others searching for senior living and care.
Request Pricing Information
By clicking "Get Costs", I am providing express written consent to receive calls including automated/pre-recorded calls and automated texts for which I may incur a cost, as well as emails from Caring and its partners. I understand I am not obligated to provide this consent to utilize Caring's service(s). I acknowledge I was able to review the Agreement to be Contacted, Terms of Use, and Privacy Policy. This site is protected by reCAPTCHA and the Google Privacy Policy and Terms of Service apply.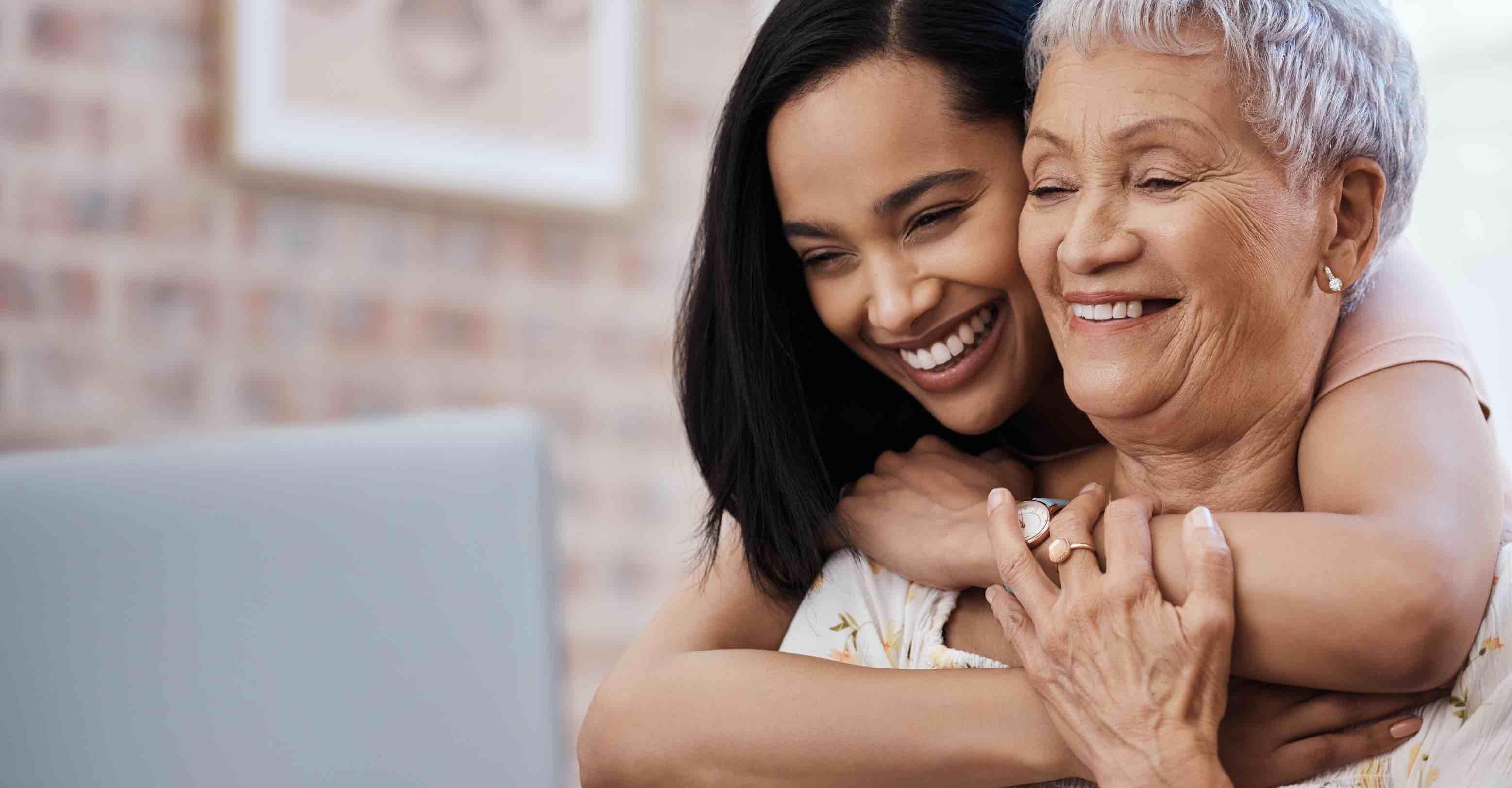 Compare costs, photos & reviews of senior living and care options near you.
Questions?
Call to speak to one of Caring's Family Advisors, or submit a request for more information here.
Costs for Care One At Livingston in Livingston, New Jersey
Assisted Living
This level of care provides support for those who need help with personal care needs such as cleaning, bathing, and dressing. Residents selecting this level of care are treated to many amenities in a home-like atmosphere, while getting support in their daily lives.
Memory Care
Memory Care is specifically designed to meet the needs of those with Alzheimer's or other forms of dementia. Specially trained staff members assist with activities of daily living (such as bathing and dressing) and provide therapies to slow further loss of cognitive abilities.
Didn't find what you were looking for?
Caring's Family Advisors can help answer your questions, schedule tours, and more.