8 James Street, Florham Park, NJ 07932
Offers Assisted Living and Memory Care
Photos of Brookdale Florham Park
Request Pricing
By clicking "Get Costs", I am providing express written consent to receive calls including automated/pre-recorded calls and automated texts for which I may incur a cost, as well as emails from Caring and its partners. I understand I am not obligated to provide this consent to utilize Caring's service(s). I acknowledge I was able to review the Agreement to be Contacted, Terms of Use, and Privacy Policy. This site is protected by reCAPTCHA and the Google Privacy Policy and Terms of Service apply.
Reviews of Brookdale Florham Park in Florham Park, New Jersey
Pamela
I visited Brookdale Florham Park. They gave a great tour. We didn't feel rushed. We felt like we had all of our questions answered. One of the residents actually made a point of asking to speak with us privately, so he could tell us, from a resident's perspective, what it was like to live there and that was a really nice touch. They have gathering spaces and they have activities, and all the meals are provided. What I liked about Brookdale was it was a little bit smaller. It wasn't as new as some of the other facilities, but it was clean and well appointed. Other residents just spontaneously, as we walked around and toured, would say how much they liked it there and what a great place it was. That was really reassuring and comforting. They also had several options of either a studio or a one-bedroom. The lady who toured us made sure that we saw several different options of where my mom could stay or how we could do it. That was really helpful, too, to be able to kind of envision my mom being there. They had outdoor spaces and a small refrigerator in the apartment.
Albert
Brookdale Florham Park gave me a tour of their assisted living. It was dark, it was dreary, and nothing was going on. The apartments were adequate and they were alright and were painted a cool light paint. The building was dark and it didn't make a very positive impression on me. It seemed very dreary. The building itself was in good shape, it was well kept and clean but the atmosphere was dead. It was like a morgue. There were activity rooms but there was no one in them. Everyone seemed to be in their rooms so I was thinking, "What's going on here?". As far as I recall, it was another place that really might have been adequate for assisted living or even memory care, but it wouldn't be any place I'd want to put my mother in because the value for the money wasn't there. Their monthly rate was over $10,000, but nothing was going on. There was a courtyard with a garden and there was supposed to be gardening going on, but I didn't see much evidence of people doing much with it. The staff was certainly polite and attentive enough to me, but I did not notice any interactions between the staff and the residents.
Provider Response
We are sorry to hear your tour of Brookdale Florham Park did not meet your expectations. We want to thank you for taking the time to visit and provide feedback. Our staff is committed to providing the highest-quality service and care and we will share your feedback with our management team.
Sergio
I am a friend or relative of a current/past resident
My uncle and aunt are residents of Brookdale Florham Park. It's a nice facility, they like it a lot, the pricing is not disclosed correctly, but they're getting good care. It's spacious, they have good staff, it's very clean, it's convenient to stores, and it's very welcoming. They have a very nice apartment there, and the food is good. They've got some entertainment, travelling to malls, and they're kind of limited in that.
BW
Brookdale Florham Park was very nice. The person who was showing me around was very nice, knowledgeable, and she tried to be very helpful when we talked about financing. I would have gone to this community, but I got a better offer elsewhere. They have a nice little area outside where the residents can do gardening or their own little thing, but it was closed off so they couldn't just go outside. The residential areas were very nice. It was really nice overall, and my mother could have stayed there very easily. I saw their dining area, which was a restaurant setup. They're top-notch and I got a call from their representative a month later. They really went over and above.
Mark
I am a friend or relative of a current/past resident
My mother-in-law and aunt are in Brookdale, and we're very happy with the community. There's very little turnover, and the staff is very good. It was recently upgraded, it's clean, and well-maintained. It's well-run, the personnel are very caring, and it's a very nice facility. The rooms are fairly similar, but they have a couple of suites, and single rooms with private bathroom. They have lots of activities, and they keep the residents very busy.
Ext
I am a friend or relative of a current/past resident
Senior management staff at this facility is like a revolving door! The executive director changes every 9-12 months. Nursing staff changes even more frequently. The chef lasts about 24 months before a change is made. TOO MUCH turnover. TOO LITTLE supervision. While some of the aides are fantastic, others do the barest minimum they can get away with. For those residents that require a bit of extra care (for which they are paying) you can pretty much forget it. We had to move our family member out of there and the services provided at the next facility were far and away a hundred times better.
Provider Response
We appreciate you taking the time to share your concerns with us. Please be assured your feedback will be shared with our regional management team and used to help better serve our residents and their families.
Jenny
Brookdale Florham Park was beautiful. It was a nice, small, intimate community in walking distance to go shopping. It was set in a neighborhood environment which was very nice. They were redoing the place when we were there, updating and keeping it modern. The rooms were very airy with high ceilings. The dining room seemed very pleasant, with a lot of space between tables and nothing seemed crowded. I like the staff; we spoke to someone who showed us the rooms and someone in charge of activities. When my mother had questions, they were very generous and honest with their answers. I found them to be very compassionate with my mother who's a recent widow. I liked how they handled her and treated her with respect. Because it was a small community, the amenities were not that extensive. They took a survey of my mom's interests. They showed us the gardening club, which was right outside the tea and coffee room which was a very pretty backdrop. They talked about the different day trips that they take since my mom likes shopping. One of the things I was very impressed with was that they have monthly meetings with the people who live there to talk about the things that are coming up next month and ask if they have suggestions. My mom was interested in taking their swimming classes. It sounded like they were very responsive to the people who live there.
AnneVCDNO
I am a friend or relative of a resident
My parents moved into Brookdale Senior Living (Brookdale Florham Park) in March. I found it because it was near my house. It's a nice place with very nice nurses and workers. The best part for me is the location. The community is very clean. It is an adjustment for my parents, but the management is very accommodating try to do what they can to make you happy. They were actually one of the more flexible ones as far as working with you on negotiating the price. The nurses are very hands-on. The one thing negative is that the nurses are not there all of the time. There's people all of the time, but you don't have 24-hour nursing, RN or LPN staff. After 7 p.m. until the morning, I think the person in charge is a medtech, not a nurse. So far, we haven't had any issues. It is a nice community. There are all kinds of different doctors that come to the facility. My parents are in a nice studio room that's in perfect shape. The kitchen is really modern and decently sized, the bathroom is big with a walk-in shower. The room might be a little on the smaller side, but it is very clean and the carpet is brand new. The room looks new, but the place itself is a little dated. The carpet and some of the furniture in the common room are a little dated, too.
Barbara A.
I am a friend or relative of a resident
Brookdale Florham Park is clean and fresh. The people are very nice. It is reasonably priced. The staff is wonderful. They are friendly and kind. They have activities like card games, mahjong, and parties. They keep the residents busy.
Caring0573
Wynwood of Florham Park was smaller and more intimate compared to the other places I visited. I met the marketing and social directors. The staff appeared very helpful when I toured the facility. They offered us lunch so we could see what their food was like. They had a library, computers, games, puzzles, bingo. There were also musicians who came in and transportation was available for the residents. I would recommend this place for those who wanted a smaller facility.
Karin Goldsmith
Wynwood was wonderful. Everybody there seemed happy. One of the personnel was really enthusiastic about the place. You could tell she loved what she did. If Wynwood were closer, I wouldn't hesitate to put my mother there.
kim12
This place is dark and very quite. I barely saw any residents engaged in activities. This was not the place for us.
Provider Response
We are sorry to hear your tour of Brookdale Florham Park did not meet your expectations. We want to thank you for taking the time to visit and provide feedback. Our staff is committed to providing the highest-quality service and care and we will share your feedback with our management team.
gillygollygale
I am a friend or relative of a resident
The staff was truly amazing. They made a really hard time in our life so much better. My grandfather has a wonderful safe place to live out the end of his life and I couldn't be more grateful to everyone on staff for making his transition into the other side a joyous and life-affirming experience. The fellow residents at the facility were also a big part of my grandfather's successful transition. Knowing that he had friends and that he had amazing caretakers was truly life-affirming in every way.
jz_mturk
I am a friend or relative of a resident
Going in, I had no idea what to expect. This was my first experience visiting an assisted living facility. The outside of the home was very attractive, and looked classy - not the run down prison I've heard some assisted living facilities made out to be! However, all the lingering doubts I had evaporated when we walked in. The staff was friendly, and the atmosphere was laid back and quite comfortable. All of the people I saw out and about in the common areas seemed to be enjoying themselves, which helped put me at ease. After speaking to my aunt, I could tell she was happy and content living here. Overall, I was pleased to see that my aunt was comfortable with her home. She even said that she was making friends easier than she had ever before, and that had a steady set of friends that she considers reliable and fun.
njresident
The facility was really good. We took our mother in law over there last year since she is now almost 80 years old and since my wife is now going to work, there was no way we could take care of her. The nursing staff was extremely friendly and took great care of her until she passed away earlier this year. Whenever we visited, my wife would always ask my MIL about the facility and you could tell that she was satisfied. She obviously wasn't very happy because she didn't get to play with my kids all the time but what can you do.
chickenlittle
I am a friend or relative of a resident
The home looks beautiful, completely new, and cozier then i could have ever imagined. Luckily, the town of Florham Park is close to my home making it an easy trip for visits. I actually use to play baseball there. It is a friendly town and this is shown through the quality and attitude of the workers at Wynwood. All of the nurses and various other staff were extremely friendly which is a quality falling by the way side more and more. My aunt claimed to love the facility, the rooms, even how she was taken care of in terms of food and dining. It was an overall warm and genuine experience. One aspect that worries me some was the traffic out front of Wynwood. The home is on a busy stretch of road. Not only is it an eye sore, but the traffic was horrendous the day my aunt, my mother and I went to visit. Hopefully this was only a rare experience of heavy traffic and this home is not constantly bombarded with transportation noise. The price is right and the location is great considering how close it is to my home. Also, there are three extremely high quality hospitals only 5 minutes away which allows my aunt as well as my family good peace of mind. This assisted living home is a real keeper.
Services and Amenities of Brookdale Florham Park in Florham Park, New Jersey
About Brookdale Florham Park in Florham Park, New Jersey
Brookdale Florham Park provides our residents with lifestyles, housing, and services in comfortable surroundings combined with exceptional amenities, programs, and care. Through Brookdale's signature Personalized Assisted Living we customize our care offerings for the individual. This allows each assisted living and Alzheimer's care resident the freedom and opportunity to make choices that will ease their lifestyle transitions. Residents enjoy life with the support they need, coupled with the proper lifestyle and care accommodations as their needs change.
We promise Respect for Individual Preferences and offer personalized care needs in an atmosphere that encourages each resident to live in health and longevity. Our residents enjoy life with the support they need, coupled with the appropriate assisted living and Alzheimer's care accommodations as those needs change.
Our community is dedicated to enriching the lives of our residents every day with signature services for those who value their freedom and independence, but desire or need services providing them with the highest level of quality, care, and value.
Our Clare Bridge Place program serves those with Alzheimer's disease and other forms of dementia. Each day, we promise to work to deliver Daily Moments of Success for each resident. The Clare Bridge Daily Path provides structure and activities each day designed to meet specific needs of those with dementia, while the Clare Bridge Dining Program, designed by a gerontologist and registered dietitian, helps residents in need of Alzheimer's care retain the ability to enjoy and master the daily dining experience.
Help seniors by writing a review

If you have firsthand experience with a community or home care agency, share your review to help others searching for senior living and care.
Request Pricing Information
By clicking "Get Costs", I am providing express written consent to receive calls including automated/pre-recorded calls and automated texts for which I may incur a cost, as well as emails from Caring and its partners. I understand I am not obligated to provide this consent to utilize Caring's service(s). I acknowledge I was able to review the Agreement to be Contacted, Terms of Use, and Privacy Policy. This site is protected by reCAPTCHA and the Google Privacy Policy and Terms of Service apply.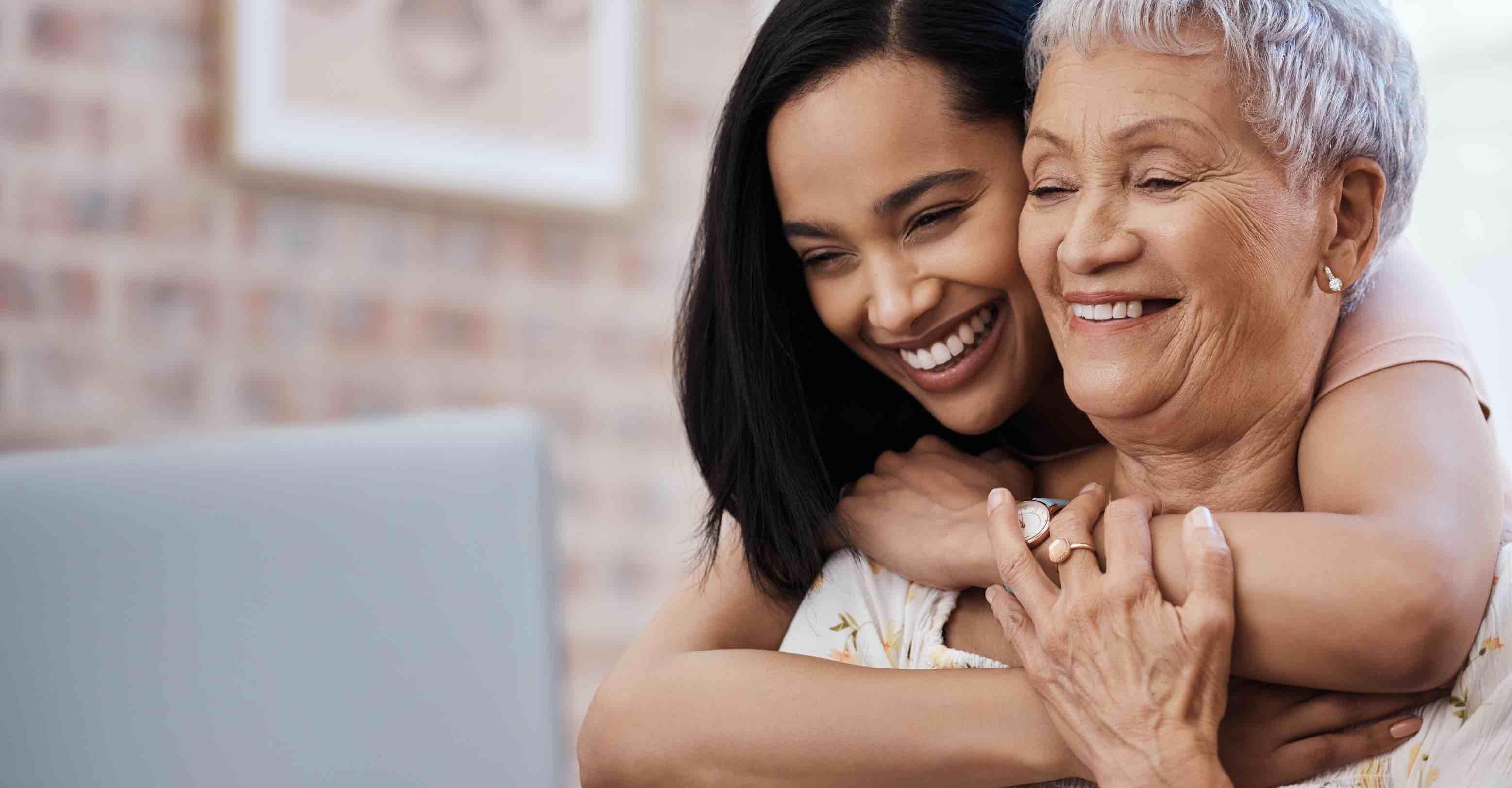 Compare costs, photos & reviews of senior living and care options near you.
Questions?
Call to speak to one of Caring's Family Advisors, or submit a request for more information here.
Costs for Brookdale Florham Park in Florham Park, New Jersey
Assisted Living
This level of care provides support for those who need help with personal care needs such as cleaning, bathing, and dressing. Residents selecting this level of care are treated to many amenities in a home-like atmosphere, while getting support in their daily lives.
Memory Care
Memory Care is specifically designed to meet the needs of those with Alzheimer's or other forms of dementia. Specially trained staff members assist with activities of daily living (such as bathing and dressing) and provide therapies to slow further loss of cognitive abilities.
Didn't find what you were looking for?
Caring's Family Advisors can help answer your questions, schedule tours, and more.