JDT Villa
Offers Nursing Homes
525 Pine Brook Road, Lincoln Park, NJ 07035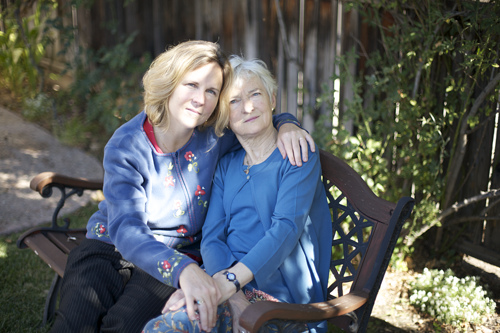 ---
Reviews of JDT Villa
Nursing Home Reviews for JDT Villa
March 22, 2018
I am/was a resident of this facility
January 26, 2018
I am a friend or relative of a current/past resident
I was very disappointed with the care and the maintenance of the facility found it dirty and very poorly staffed 1 aid for 14 patients really found my mother soiled and left in bed.
June 07, 2017
I am/was a resident of this facility
I stayed here or two weeks after double knee replacements, my concerns are as follows: the night shift from 11p-6am, some were great!! Others were scary! Did not know how to care for my injuries. Seemed oblivious to the fact that I needed help getting in n out of bed etc. I had to tell them what to do!! Secondly, the PT area was not c?ean! Each time i went down (everyday for two weeks) the same dust balls were still there!! The therapists never, ever wiped aNything down after usage. Did not seem to be a priority. There is also a therapist who always had his fingers and palm of his hand in his mouth. I am not exaggerating! Always chomping on his hands! Completely unacceptable in my opinion. Food nothing to write home about. Could be better. Looks great on outside, my humble opinion is they need to work on these things...then would be great. Sanitation is priority. Outpatient PT is entirely another matter. Great that they have a pick up service. Unfortunately, they do not have enough enough therapists to handle all the patients. There are only two. So you spend a lot of time waiting around, on your dime. Not fair.
April 15, 2017
I visited this facility
The management is terriable. After visiting the facility and filling out forms the receptionist said the room admissions mgrs would contact me. After not receiving a call, I called back leaving messages for the next 3 days. After all that they mixed my mothers records up with a non-compliant patient at the hospital and declined care for her. After the hospital straightened up the situation they still were a disaster to deal with. After more research I received feedback from patients that stayed there and said the care was incompetent and rude. If you consider having a loved one stay there my advise would look else where.
March 02, 2017
I am/was a resident of this facility
My recent stay at JDT Villa proved to be a satisfying road to recovery after my operation! The staff and atmosphere within the facility was a soothing comfort experience throughout my stay.
March 02, 2017
I am/was a resident of this facility
My recent stay at JDT Villa proved to be a satisfying road to recovery after my operation! The staff and atmosphere within the facility created a soothing comfort throughout my stay.
January 10, 2017
I visited this facility
I am a care taker for a senior who was in the villa at LP, it's clean, spacious, and well kept. Staff is attentive to all needs. I would highly recommend this facility for a loved one, my senior is recovering fast and on her way back to her healthy self.
March 05, 2015
I visited this facility
I just came home after almost 2 weeks at JDT following my total knee replacement on Feb, 17th. I have nothing but positive thoughts and feelings regarding this facility. The entire staff was very courteous and attentive throughout my stay. There are numerous physical and occupational therapists there allowing for 1 on 1 therapy. The nurses and nurse aids on call were nothing but terrific and would constantly stop by to see if I was comfortable and /or in need of anything. 5 stars! The food was... ok. There were some meals that were good and other's not so much. Kinda the way it goes in a facility like this I guess. I do plan on getting my other knee done when the time is right and I have no plans go go anywhere else for rehab.
June 30, 2014
I visited this facility
Outstanding care was provided to me following my recent surgery. The entire staff was kind, compassionate and caring. This includes nurses, nurses aides, physical and occupational therapists, transport aides and housekeeping staff. The rooms are spacious and comfortable. The building is state-of-the-art gorgeous from top to bottom, inside and out. I couldn't imagine any other facility being comparable and therefore highly recommend JDT Villa.
May 01, 2014
I am a friend or relative of resident
My mother was their not even to full days and died from dehydration and no care unless we gave her any, she had dihareeah for 24 hours without any fluids in her body, they actual hurt, she looked like another person in just one day, what a shock, I lost my mother because of theis villas, please do not let your mother theeir
February 28, 2014
I am a friend or relative of a resident
JDT Villa came highly recommended by the hospital where I worked at so I put my mom there as soon as she got out from the hospital. So far the facility is very clean and very nice. It looks like a hotel. I have no complaints about it. In their rehab, they have multiple therapists doing the therapy all at once. The staff are very good and helpful. Mom is in a private room and everything is very neat, modern, and clean. The food is very good there and they are paying attention to mom's diet. They do have different activities like movies, arts and crafts, and bingo.
See all Nursing Home reviews (11)
See fewer reviews
---
About JDT Villa
JDT Villa is a senior living provider in Lincoln Park, New Jersey that offers residents Nursing Homes. Contact JDT Villa for more details on services and rates.
---