Medilodge of Milford
Offers Nursing Homes
555 Highland Ave, Milford, MI 48381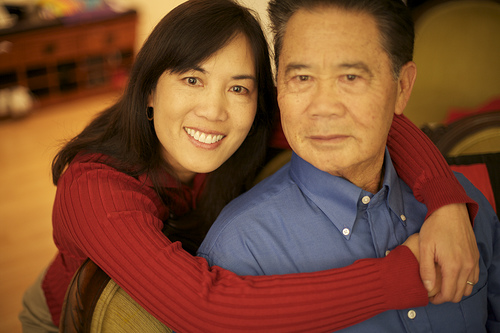 Reviews of Medilodge of Milford
Nursing Home Reviews for Medilodge of Milford
May 24, 2019
Other
Great place overall. Caring staff, good food, private room, awesome therapy.
March 29, 2019
I am a friend or relative of a current/past resident
My family member was at Medilodge of Milford and she received great care. If you have researched any nursing home, the problems are the same. People always mention call lights, and staff ratio. Sometimes call lights would take a little longer than usual to be answered but the staff are trying very hard to meet everyone's needs. This building was not short staffed. I researched how much staff is required by the state of Michigan and Medilodge staffed higher than that. They had activities going every day and the food was good. Overall my mother had a great experience, therapy worked her hard and got her back to where she was before her accident. I would recommend this facility to anyone.
March 16, 2018
I am a friend or relative of a current/past resident
Do not put your family member into this facility. They are absolutely horrible. Their care is the worst I have seen and this is saying a lot. They do not care for the residents, they are poorly staffed, they staff they do have is mediocre at best. They let people sit in their soiled garments for hours, they do not take accountability for their wrong doings and they let people sit there being miserable without any attempted intervention. Do not subject your loved ones to this care.
December 05, 2017
I visited this facility
Staff, management very friendly and handles your needs/ concern immediately. Food is great. They have a chef who make his own soup. Facility is clean and looks nice.
September 24, 2017
I am a friend or relative of a current/past resident
My father returned to the Medi-lodge of Milford after a shoulder replacement. (My Dad was here 5 years ago and ended up with a joint contracture because the staff was not knowledgeable about the needs of post-operative joint replacements.). After 5 days in the facility the room was filthy, some of the nursing staff gave the vague responses to my questions, and some of the aides refused to bathe my his "scheduled" days. At the patient care conference I voiced my concerns with the cleanliness of the room, the lack of staff answering questions (such as, "did my Dad have a shower?"), and the difficulty in managing my Dad's pain. I hoped to have the pain pills given to my Dad within 30 minutes of the request. At times it was given over an hour later...after I walked the facility to find the nurse. 3 days after providing the social worker with a video of the uncleared room, I had to ask an aide to throw away the protective patch that was once on my Dad's heel (affixed in the hospital at least 8 days prior). A major concern for me is fall prevention. My father has limited control of his legs and one arm slinged to his body. He has a history of several falls a year. For every sit to stand transfer performed in my presence I had to ask the staff to use a gait belt, endure the staffer's non-verbal displeasure with my request, and observe a shaky assisted transfer from bed to wheelchair, or vice versa. Always a shame when a few bad employees bring down the rest of the facility. There are absolutely, several staffers clearly trained, empathetic, and effective in their roles. Thank you so much William and Michelle, and those who took the time to see that my Dad was in pain and helped. I was shocked to find that the facility Social Worker, who described herself as my Dad's care buddy (not the term she used) had not met my father for 5 days. Anne and Brianne, I can only hope that you two find another field in which you can prosper. Something that does not put you in contact patients and more importantly does not put patient's in harms way through interacting with you.
August 08, 2017
I am/was a resident of this facility
Had an extremely bad experience there! After stomach surgery, went there to heal & get past needing pain meds, etc. I ended up with a sepsis infection, which, after telling nurses, etc repeatedly that I didn't feel well, couldn't eat,. etc, they just said, "we have no idea". I finally had my daughter come get me at 6:00 a.m. to return to the hospital. Daughter was given all my meds but the pain killers. STAY AWAY FROM MEDILOGE OF MILFORD! VERY IRRESPONSIBLE CARE! Feel for the elderly who are there!
December 30, 2016
I am a friend or relative of a current/past resident
Nice facility. Not enough staff. After a minimum of 20 minutes and my mothers call light not being answered, I had to go find someone repeatedly. Would not recommend until they get more staff!!!!
October 17, 2016
I am a friend or relative of a current/past resident
If I could actually give Medilodge zero stars, I would. There were a few nice nurses, however the aids there were terrible. They made my family member feel terrible when she needed extra help. They didn't give full disclosure to me regarding policies and procedures and ended up treating us terribly. I would never ever recommend this facility to anyone.
March 17, 2016
I visited this facility
I was not impressed with Medilodge. The person who did the tour was not available and most of the staff was in a meeting, so I walked around by myself. It was more like a nursing home. The rooms looked like a two-bed hospital room.
September 12, 2015
I am/was a resident of this facility
The only positive thing I have to say about Medilodge is that the physical therapy is excellent. Other than that, it's substandard. The food is mediocre at best; call lights are ignored for up to an hour; questions are never answered directly...always a vague response or we'll have to ask someone else, symptoms of illness are ignored until family members insist on tests or ask that the person be transferred to the hospital. My dad had to be there after a hospitalization. they gave him cumadin every day without the necessary checking/testing. After thirty days he was bleeding internally and had to be hospitalized again, but they only sent him to the hospital when the family said we'd call 911 if they didn't. My mom was just there this summer recovering from a hip fracture. She got C-Diff while there and again they ignored her symptoms until family insisted they run tests. Then she became dehydrated so they took her off Lasix. 17 days later she had to be hospitalized for congestive heart failure.
April 21, 2015
I am a friend or relative of a resident
My mom is in Medilodge of Milford. It nice, and they seem to take care of the residents. The staff is good. The food is good. They had a nice buffet for Easter. I can say it is pretty secure. They have activities like bingo, movies, and different games. However, they probably need more help.
October 22, 2014
I am a friend or relative of a resident
My wife's mother is in Medilodge. It is very nice and very clean, and the people are also nice. They have a doctor that comes there. It is also in a nice location.
See all Nursing Home reviews (12)
See fewer reviews
---
Services and Amenities of Medilodge of Milford
Medicare
Health:
Overall:
Quality:
Staff:
Medicare Provider Number: 235650
Ownership Type:

For Profit Corporation

Date Certified:

07/01/2019
---
About Medilodge of Milford
Medilodge of Milford is a senior living provider in Milford, Michigan that offers residents Nursing Homes. Contact Medilodge of Milford for more details on services and rates.
---
Map of Medilodge of Milford
---
Senior Living Communities near Oakland County, MI
Senior Living Communities near Milford, MI
Other Senior Care in Milford, MI