Cascade Trails Senior Living
1225 Spaulding Ave., Grand Rapids, MI 49546
Offers Assisted Living, Independent Living, and Memory Care
Photos of Cascade Trails Senior Living
Request Pricing
By clicking "Get Costs", I am providing express written consent to receive calls including automated/pre-recorded calls and automated texts for which I may incur a cost, as well as emails from Caring and its partners. I understand I am not obligated to provide this consent to utilize Caring's service(s). I acknowledge I was able to review the Agreement to be Contacted, Terms of Use, and Privacy Policy. This site is protected by reCAPTCHA and the Google Privacy Policy and Terms of Service apply.
Reviews of Cascade Trails Senior Living in Grand Rapids, Michigan
5.0

4.9

4.4

4.6

4.7
SKocich
I am a friend or relative of a current/past resident
The staff, and caregivers are very kind, caring and inclusive at Cascade Trails Assisted Living. Mom has a heavy European accent and is shy, and every team member goes above and beyond to ensure she is comfortable. The culinary team does an amazing job with daily menus, and will prepare special requests for residence with advance notice. The units are well appointed with ample sunlight. Highly recommend to anyone who is looking for a special place for their parent.
lonts
I am a friend or relative of a current/past resident
My mother moved to ct last fall and has loved every minute. The staff helped her to feel at home right away. The size,decor, activities, are fabulous. We are so glad she is there
sbell
I am a friend or relative of a current/past resident
Rooms are spacious and quiet. Some have sliders to patio. Staff proactive and kind and patient to residents. Many art and musical activities daily along with weekly outings. Food is prepared and presented well. Options are available.
Barb K37
I am a friend or relative of a current/past resident
Everyday, I find immense joy in visiting my beloved and witnessing the beaming countenances of both the residents and the staff. Moreover, the community never fails to impress me with its impeccable cleanliness and pleasant aroma.
Sandra954
I am/was a resident of this facility
I absolutely adore the kindness of the managers and staff at Cascade Trails. Their warm greetings and genuine concern never fail to make me feel welcomed. I have never met a resident that isn't smiling or happy!
James
Cascade Trails Senior Living was a very nice place. They showed me a list of things they do there and they keep the residents pretty busy if they're able to. Everything seemed fine. It's just a little overpriced. The meals were nice. I liked that if they didn't like what they were having, they could get something else. They've got nice staff and nice rooms with a great big window in each room.
Provider Response
We are happy to hear you enjoyed your visit to Cascade Trails! We pride ourselves in our life enrichment program, our made-from-scratch meals, and our beautiful apartments. We have built out our pricing to allow each family to only pay for the services and apartments they want. We understand that each community does pricing a little differently and our team is available if you have any questions. To connect with us, please call us and ask to speak with our Community Advisor. Thank you!
Tracey
We chose Cascade Trails Senior Living for my parents. We visited all three levels. We decided to go with independent living for now. It is brand new. The staff were super friendly and helpful. It was a good location for my parents. They are familiar with that area, so they felt comfortable moving there. The apartments are very spacious. They are brand new, so that's super helpful. They have a good layout. I didn't personally try the food, but my parents and my sister did. They thought the food was excellent. There is a fitness center and a library. We love the outside gathering areas with the fire pit. It seems very spacious. There are a lot of opportunities for activities and stuff. They have live music, which we experienced. It was super fun.
S1986524
I am a friend or relative of a current/past resident
The newly opened independent living is beautiful! The residents are all so friendly which has made the transition SO smooth! The staff is so caring and the food is excellent.
Mary
We chose Cascade Trails Senior Living for mom. We found that the assisted living in Michigan was a lot more assisted than she needed. Even at Cascade Trails, the assisted living wasn't right, but we decided to look at independent living and after talking with her, we decided that's the best solution for her and then we're going to also hire outside help for her through another agency. She takes care of herself. She can clean her place. She's very pulled together. The staff during the tour was a young man named Matthew and he was great. We looked at the place. Everybody there was super friendly and it seemed like my mom would fit in with a group of people that we saw. I liked that the staff was very young, pretty energetic, and pretty positive. It seems like they're pretty fun and that would be helpful for my mom. She is going to be in a two-bedroom walkout. It had a full kitchen and a nice full laundry room. The dining area was nice. They have what looks to be pretty good food. They have a salon, and they have lots of activities. They go to the art museum, and they make sure they get to all the local things going on. They have a nice lounge area. They have like a little theater-type room where they watch movies. They have a lot of nice outdoor spaces and you can have a dog and mom needs her dog. It was just nice. We got a good feeling there. It just opened, so it's brand new and they had a first-floor unit, so we grabbed it.
Jim and Jan H
I am/was a resident of this facility
The facilities, the staff, and the food are all excellent. We have met some very interesting and friendly residents.
Maeby's mom
I am a friend or relative of a current/past resident
The staff (and residents) at CT have been outstanding! They look out for one another and the staff bends over backwards to assist residents when needed. It is a kind and warm atmosphere and they provide a nice balance of outings and resident socials- We are so glad my dad has joined the CT family!
Xena12
I am a friend or relative of a current/past resident
We opted for a smaller room in memory care which is perfect because less furniture and "things" is perfect when dealing with dementia- large walk in closet is great with shelving up high for things you don't want your loved one to get into- they love to rearrange and throw away their clothing- toothbrushes etc- staff has been very cooperative with requests for food preferences and enhancing nutrition- also with some special medical needs- with Covid getting more resolved the activities or musical offerings are increasing- stimulating dementia patients in different ways helps them focus on other things! I feel the staff tries very hard to meet the needs of the patient considering the staffing shortages going on for every facility of this kind- if you're looking for a memory care unit -cascade trails has a warm comfortable vibe that is not intimidating to the patient and not overwhelming with housing too many people- it's cozy!
welcome break
I am a friend or relative of a current/past resident
Cascade Trails has the best staff! They are very kind, supportive and really understand how to deal with each individual resident and their specific needs. My loved one has been in both memory care and Assisted living and the care has been great. The facility is newer and beautiful and very clean. They have large windows or sliders and a gorgeous garden area to view and walk around or just sit and enjoy. Large walk in showers in the rooms or a spa tub is available. They keep the residents busy with activities and entertainment which helps so they aren't bored. They don't yet have anything for transportation to appointments (think they are working on that) but they have a hairdresser that does a great job, a doctor and podiatrist that comes in. They cover just about all needs. I HIGHLY recommend Cascade Trails, we live out of town and not the closest but the care is worth every mile.
Provider Response
Hello, Thank you for your review and kind words about our incredible team and beautiful community. We do have some organized days for grocery trips. To find out the exact days and times please reach out to our Life Enrichment Director. Additionally, if your loved one is in need of more consistent transportation we can work with you directly to sort that out. If you would like to discuss this further please call the community and ask to speak with our Executive Director. Thank you.
Petersrh
I am/was a resident of this facility
Very nice rooms. Helpful, friendly staff. Pleasure to work with. Concerts and off campus trips are enjoyed.
RogerT
I am/was a resident of this facility
What an excellent facility and staff. The place is beyond our expectations. Staff are enthusiastic, friendly, helpful, efficient. The new facility is resident friendly. The apartments are light and roomy. The residents are warm, friendly and caring of each other. The food is excellent. The social director is providing a comprehensive menu of activities based on residents interests. We looked at many Gr. Rapids options and are glad we chose Cascade Trails.
Lisa Peterson
I am a friend or relative of a current/past resident
Cascade trails thinks of every detail! The rooms and common areas are gorgeous with high end finishes and beautiful design. The halls are wide the landscaping beautiful and everything is done so well. High ceilings , beautiful salon and beautiful bar area add to the great amenities. Staff are so helpful and welcoming! Activity director is fabulous as well as the general manager, chef and Rob in maintenance . My parents transition to independent living has been flawless thanks to Cascade trails! They are making new friends and enjoying life.
Italiangal
I am a friend or relative of a current/past resident
A beautiful facility...Cascade Trails!! I had been a caretaker for my aunt 5 years before bringing her to Cascade Trails. I took her to 5 different assisted living homes and let her choose where she wanted to live. We brought many things from her home and she loves the "NEW HOUSE"she says. I must say it's cozy very roomy and she can control heat and airconditioning.She has flourished here at Cascade Trails and that makes my heart very happy. Every staff member has come down to her room for a one on one visit to help her adjust and let her know how they will support her in her new home. Adjustment didn't happen over night but the Executive Director Matt gave me his personal number if I had any questions..(I did!) I could call him. Since the facility has filled most of the positions, it has provided information for families to help loved ones adjust. We know who to call for medical, meals, laundry, payments and a slew of other things. Weekly meal menus, the chef makes a delicious variety of meals! Monthly activity and outings to parks, zoo summer concerts.calendars and newsletters are provided and are so helpful to me as well as my aunt. Exercise is provided, bible study and so many ther activities. Life choices to help care for family we love are never easy but the staff at Cascade Trails works hard to help make the adjustments easier. God certainly opened this door for us and we are so happy he did.
Diane M M
I am a friend or relative of a current/past resident
The staff here are all incredibly kind and helpful. The facilities are beautiful and all of our interactions have been very positive.
T. Sullivan
I am a friend or relative of a current/past resident
We relocated an aunt of mine from Virginia to Michigan. She needed support in a memory care facility. Cascade Trails is a beautiful new facility with with caring staff. The leader ship was very helpful in guiding us through a complex transition. They had access to other resources to support us. We have been very pleased with the decision.
Sandra
I am a friend or relative of a current/past resident
My mother is now in Cascade Trails Senior Living. It's only two years old, it's a beautiful community. They only have 41 patients, so it's a beautiful community. So far, they've been doing a very good job and when you press the buzzer, they come within five-10 minutes. She's in a studio and the room is freshly painted, and the carpet was cleaned. She's got a sliding glass door that looks out into a park area or sitting area outside. She's got a very beautiful room with a very large bathroom. The other night, they had a band come and play. They were watching a movie one day when I was there, and today somebody was playing the piano and singing. They have a salon and they have a whirlpool tub that the patients can use. The dining area is very nice, the facility was very clean when I was there. After lunch, they wash the floors every single day. Right now, in terms of value for money, they're competitive with most places maybe just a hair lower. It's a nicer place for the money.
pink zinnia
I am a friend or relative of a current/past resident
Staff are are always friendly and willing to help with any situation. They also look to improve our mother's daily life style. The facility is beautiful and very clean. The rooms are also beautiful and very conducive to elderly living. Residents are offered many different activities to join in on to keep them busy. The food is fantastic! An excellent chef prepares all of the meals daily.
Services and Amenities of Cascade Trails Senior Living in Grand Rapids, Michigan
Licenses
State Licenses: AH410394304
About Cascade Trails Senior Living in Grand Rapids, Michigan
Cascade Trails senior living in Grand Rapids, Michigan isn't just a place to reside — it's a place where our community members truly enjoy retirement and shine, and we are glad to share this experience with them. Our senior living community showcases services including our brand new independent living opening spring 2022, assisted living, and memory care. Designed to cater to all lifestyles, our community works hard to ensure each resident receives unique, tailored experiences so that they can enjoy every day.
Amenities:
Nutritious meals designed to meet a variety of dietary needs
Multiple floor-plan options
Wheelchair-friendly
Walk-in showers with safety bars
Interior walking areas
Life enrichment activities
Housekeeping and laundry services
Peaceful outdoor spaces
And more
Independent Living:
From maintenance-free living to convenient amenities and more, everything is designed to provide peace of mind and help you spend your days exactly as you want to.
Assisted Living:
Our Assisted Living community provides personalized care in a comfortable, home-like environment. Assisted Living residents stay active and engaged with robust life enrichment programs and maintain as much independence as possible while being supported by around the clock care. Residents are provided with freshly prepared meals and housekeeping services to meet their needs and allow for a worry-free lifestyle.
Memory Care:
Moments Memory Care™ is Michigan's first trademarked Memory Care Program. We focus on providing a safe, comfortable environment for those experiencing memory loss. Our Moments program balances residents' physical and emotional needs with individualized care planning and specially trained care team members.
Help seniors by writing a review

If you have firsthand experience with a community or home care agency, share your review to help others searching for senior living and care.
Request Pricing Information
By clicking "Get Costs", I am providing express written consent to receive calls including automated/pre-recorded calls and automated texts for which I may incur a cost, as well as emails from Caring and its partners. I understand I am not obligated to provide this consent to utilize Caring's service(s). I acknowledge I was able to review the Agreement to be Contacted, Terms of Use, and Privacy Policy. This site is protected by reCAPTCHA and the Google Privacy Policy and Terms of Service apply.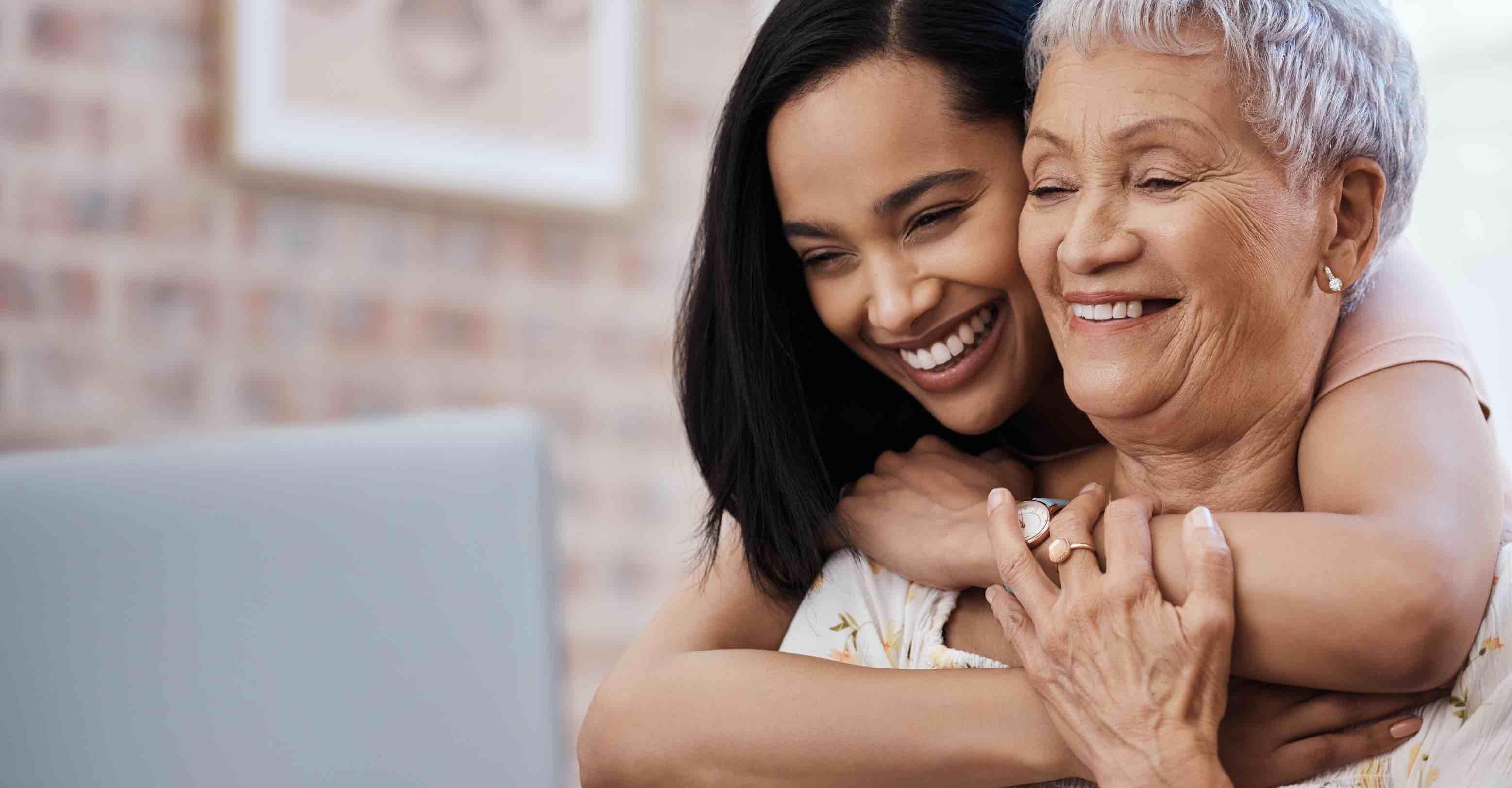 Compare costs, photos & reviews of senior living and care options near you.
Questions?
Call to speak to one of Caring's Family Advisors, or submit a request for more information here.
Costs for Cascade Trails Senior Living in Grand Rapids, Michigan
Assisted Living
This level of care provides support for those who need help with personal care needs such as cleaning, bathing, and dressing. Residents selecting this level of care are treated to many amenities in a home-like atmosphere, while getting support in their daily lives.
Independent Living
Independent Living is for those who desire the feel of a private residence with the amenities and activities available in a planned community, such as fitness classes, game nights, and group excursions. Services such as cleaning and groundskeeping are often available.
Memory Care
Memory Care is specifically designed to meet the needs of those with Alzheimer's or other forms of dementia. Specially trained staff members assist with activities of daily living (such as bathing and dressing) and provide therapies to slow further loss of cognitive abilities.
Didn't find what you were looking for?
Caring's Family Advisors can help answer your questions, schedule tours, and more.