The 10 Best Independent Living Communities in Fort Lauderdale, FL for 2023
---
---
---
---
---
---
---
---
---
---
---
---
---
---
---
---
---
---
---
---
is a

Caring Star Community

Earning a Caring Star means this community is among the best Senior Living commuities in America.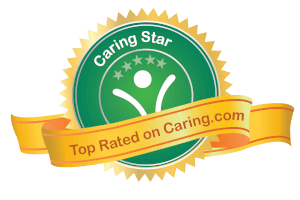 What to Expect in an Independent Living Community
Many seniors love how independent living communities reduce unwanted stress, hazards, and fatigue in their lives. Independent living communities take care of housekeeping, yard work and meals while still allowing residents personal space and the dignity of making their own choices. These communities usually provide seniors with an apartment that has a small kitchen, bathroom, living room, and one or more bedrooms. Those who want a small space may even find that some independent living communities offer studio-style apartments. Seniors can invite guests over and enjoy their rooms however they see fit.
Independent living communities often also include the following:
Numerous opportunities for socializing and exploring new activities
Easy access to public or community-provided transportation
Meal plans for community dining as well as kitchens for seniors who like preparing their own meals
The ability to keep small- and medium-size pets such as dogs and cats
Housekeeping, laundry and groundskeeping services
24-hour staff on-site who can be contacted if a problem arises
For a more detailed look at common amenities, check out our guide to independent living communities.
What Couples Should Know About Independent Living in Fort Lauderdale, FL
Located on Florida's Gold Coast, Fort Lauderdale may be an ideal retirement destination for active seniors. With winter lows in the 50s and summer highs in the 90s, the city enjoys year-round warm weather. There are an average of 246 sunny days per year, which gives seniors plenty of opportunity to get outside and enjoy more than seven miles of public beaches.
Seniors who want to stay busy during their retirements will find no shortage of fun things to do in the Greater Fort Lauderdale area. The area is home to several shopping centers including the Galleria at Fort Lauderdale and the Colonnade Outlets at Sawgrass Mills. Many cultural opportunities are available, and seniors can enjoy performances at the South Florida Symphony Orchestra or exhibits at the NSU Art Museum Fort Lauderdale. Outdoor enthusiasts may want to take an airboat tour through the Everglades or paddle a canoe through Hugh Taylor Birch State Park.
Paying for Independent Living in Fort Lauderdale, FL
Fort Lauderdale's cost of living is significantly higher than the national average, and that is reflected in its independent living prices. Seniors can expect to pay an average of $4,163 per month for independent living, much more than the national average of $2,545.
The annual cost of living in an independent living community can range anywhere from $12,000-$42,000, depending mostly on the amenities, room type and cost of living in the area. In addition to using personal retirement income, annuities, long-term care insurance, or cashing out an existing life insurance policy, some seniors can use Social Security funds, Supplemental Security Income (SSI) payments granted due to disability or low-income or HUD-provided housing assistance such as vouchers. Another route many seniors choose to fund their independent living stay is renting out or selling their homes that they won't need once they move or taking advantage of a reverse mortgage.
Our guide provides a more in-depth look at independent living costs and solutions for those who want to learn more.
How to Choose an Independent Living Community
When choosing an independent living community, it's best to consider many factors, including the community's proximity to loved ones and medical care, the state of repair that the facility appears to be in, the attitude and efficiency of the staff, the cost of both rent and services, the facility's pet policy and more.
Comparing multiple communities can help seniors and their families figure out what they value most in an independent living community. During tours of these communities, staff members should be available to answer questions. To help with the touring and comparison process, we've included a checklist full of pertinent questions that anyone can download and print for themselves.
Transitioning to Independent Living
Independent living communities, rather than memory care or nursing homes, are often the first place seniors move to when they realize they need a lifestyle change. The necessity of letting some possessions go and the reality of leaving a home and neighborhood after possibly decades of residence there can make transitioning to an independent living community difficult. These communities are often friendly places, but being in a new environment still initially triggers feelings of loneliness in many seniors.
Having a strategy for dealing with the challenges of moving can make the transition to an independent living community a positive experience. We've created a downloadable step-by-step guide for tips to making this transition as smooth and enjoyable as possible.
Independent Living Resources in Fort Lauderdale, FL
There are many other resources and activities for seniors in Fort Lauderdale. Use the table below to learn about the options available for older adults in the area.
| | | |
| --- | --- | --- |
| Resource | Phone Number | Description |
| Club 55+ | (954) 828-7275 | Club 55+ is an initiative of Fort Lauderdale's Parks and Recreation Department. For a small yearly fee, seniors can participate in a number of activities at the city's 12 parks. Some of the club's many activities include yoga, line dancing, pickleball, jewelry making and bridge. Special events, such as trips to sporting events, are also scheduled. |
| Aging and Disability Resource Center of Broward County | (954) 745-9779 | The ADRC of Broward County offers several services that may benefit Fort Lauderdale's active seniors. Its Living Healthy Program is a free six-week course that teaches seniors how to manage diabetes, arthritis, anxiety and other chronic health conditions. Through the PEARLS program, seniors can receive one-on-one counseling to learn how to solve problems and live a more rewarding life. |
| Broward County Transit | (954) 357-8300 | Broward County Transit operates a fixed-route bus service that seniors can use to get around Fort Lauderdale. With proof of age, people who are 65 or older can enjoy discounted bus fares. The Transportation Options Program, a shared-ride paratransit service, is offered to seniors who aren't able to use the fixed-route bus system due to temporary or permanent disabilities. |
| The Sylvia L. Poitier & Theodora S. Williams Senior Center | (954) 714-3500 | Operated by the Northwest Federated Woman's Club of Broward County, this senior center provides a variety of social opportunities and recreational activities for local seniors. Games, exercise classes and arts and crafts are just some of the options available to members. Every weekday the center serves breakfast and lunch. |
| Osher Lifelong Learning Institute at Florida Atlantic University | (561) 297-3481 | The OLLI at FAU offers non-credit courses for seniors who want to keep their minds sharp. The institute offers both one-time programs and four-week series. Through these programs, seniors can learn more about art, history, philosophy, foreign policy and many other subjects that interest them. These courses are affordable with fees starting at just $30 for a one-time program and $50 for a four-week series. |
Frequently Asked Questions
How much does independent living cost in Fort Lauderdale?
Is Fort Lauderdale a safe place to live?
The crime rate, which is used as an indicator of how safe a particular area is, in Fort Lauderdale is 352, which is above the national average of 323.
What is the traffic like in Fort Lauderdale?
There is heavy traffic congestion with an above average crash rate of 19.
How much is housing in Fort Lauderdale?
At $1,467, the average cost of housing in Fort Lauderdale is above the nationwide average of $1,442
Does Fort Lauderdale have a good job market?
Fort Lauderdale offers a poor job market for older adults. There are typically less than 1 job available per worker and the rate of income inequality in the area is 0.49.
Is Fort Lauderdale an accessible place to live without a vehicle?
In Fort Lauderdale, 74.8% of public transportation stations and vehicles are ADA-accessible. Which is below the national average of 78.28%. On average, there are 10 local transit vehicles per hour. This is more than the national average of 8.
Does Fort Lauderdale have good health care options?
Patient satisfaction, which is a key indicator of the quality of health care in an area, averages 70.3% in Fort Lauderdale – this is lower the national average patient satisfaction. Additionally, there are 72 primary care physicians for every 100,000 people, which is less the national average of 82.
Is Fort Lauderdale a good place to retire?
According to Caring.com's
2022 Senior Living Report
which graded 300 cities using 46 metrics across 5 categories, Fort Lauderdale ranked in the middle of the pack. It's overall rank was 199th, and it scored the best in Senior Living & Housing, while it's lowest score was for Health Care.
Does Fort Lauderdale have fun activities for retirees?
In Fort Lauderdale, the number of parks is more than the national average. Additionally, the number of cultural, arts, and entertainment options is above the average.