Elite Elderly Care Orlando, FL
Offers Assisted Living
15009 Lake Azure Dr, Orlando, FL 32824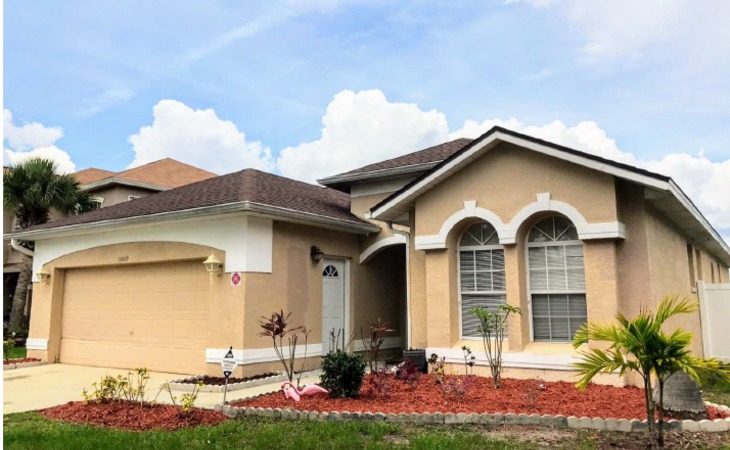 ---
Questions about Elite Elderly Care
Describe the overall population of assisted living residents at Elite Elderly Care. What is their average age? What are their favorite things to do?
Elite Elderly Care has a capacity of 6 residents. We offer two private rooms as well as two shared rooms. Elite Elderly Care has an average age of 65 . Our residents enjoy the beautiful view of the lack from our back patio.
What programs or activities does Elite Elderly Care offer to enrich residents' well-being?
Elite Elderly Care offers numerous activities like walk about, socializing and reading.
What places are near Elite Elderly Care or within walking distance for assisted living residents to enjoy?
It is conveniently located in Hidden Lakes in Orlando.
What transportation services does Elite Elderly Care offer to assisted living residents?
Elite Elderly offers in house transportation on request and if required for residents.
What makes the chef or dining program at Elite Elderly Care exceptional? What kind of menu can assisted living residents expect?
Our chef prepares wholesome foods every day from scratch. Our menus are approved by a certified nutritionist to ensure residents get the nourishment they require.
What safety features or security measures does Elite Elderly Care offer to assisted living residents?
Elite Elderly Care has highly trained staff. All staff are trained and qualified in CPR and First Aid.
How does Elite Elderly Care keep residents' families informed about their loved ones?
Elite provides 24 Hour access to all its residents. Our caring team is available at all hours for the care of the residents.
What is the care staff-to-resident ratio at Elite Elderly Care during daytime and nighttime hours?
Elite has one caregiver 24 hours. Elite also has an active Administrator who is responsible yo help the caregiver in day to day needs of the residents at all days.
If Elite Elderly Care accepts dogs or cats, what indoor/outdoor areas can they enjoy?
Elite Elderly Care has a no pet policy.
What ongoing senior care training does the staff receive?
Staff is trained in all services required for Senior Care.
What safety features or security measures does Elite Elderly Care provide to protect residents who wander?
Elite Elderly Care has double locks on the door to prevent residents from wandering. The second door locks with a key which is kept with the caregiver. The caregivers are trained in the facilities Elopement Policies before commencing employment.
---
Services and Amenities of Elite Elderly Care
Room and housing options
1-bedroom apartments
Companion Suites:

We Offer Companion Suites
General
Resident Capacity:

6

Minimum Age:

None

Pets:

No Pets Allowed
Costs
Assisted Living Starting At:

$3600/month
Get Costs
---
About Elite Elderly Care
Our staff is caring and kind, and implements goals of the right of all receiving senior care to be treated with dignity and respect. We understand how difficult it is to care for a loved one as they are aging, especially when memory loss or dementia become part of the care-taking process. We also understand how tough it is to locate a facility that offers the right kind of care to elderly suffering from dementia. Our caring staff is there to make your loved one our top priority. Elite Elder Services allows families to put worry aside, and sets minds at ease. We provide safe atmospheres to the elderly, with a professional staff, who with care and love provide day to day services for those suffering from memory loss and other health problems. We provide non-medical care, and supervision of those in need of assisted living. Nurses, under doctor's orders visit our facility and administer medical services. This may include a variety of health services, including occupational therapy. Our loving staff assists with a variety of conditions not requiring a nurse or doctor. We also provide laundry services, medication maintenance, regular care and observation, daily living needs, three delicious, home cooked meals, transportation, and activity and recreational programs.
What Makes Us Special
Most of all, we provide a caring, loving, understanding staff that creates trust and compassion. Elite Elderly Care is here to provide understanding, compassion and care.
Get Costs
---
Map of Elite Elderly Care
---
Senior Living Communities near Orange County, FL
Senior Living Communities near Orlando, FL
Other Senior Care in Orlando, FL
Elite Elderly Care

15009 Lake Azure Dr, Orlando, FL 32824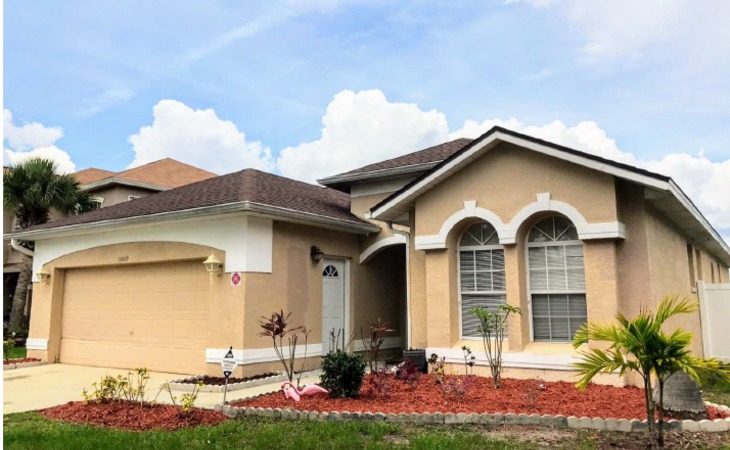 Get Costs