Orange City Nursing and Rehab Center
Offers Nursing Homes
2810 ENTERPRISE ROAD, Debary, FL 32713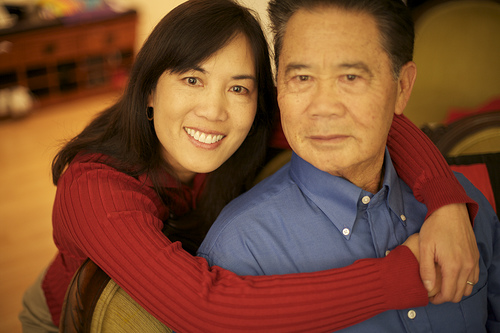 Reviews of Orange City Nursing and Rehab Center
Nursing Home Reviews for Orange City Nursing and Rehab Center
June 06, 2019
I am a friend or relative of a current/past resident
Great customer service, clean facility
April 02, 2019
I visited this facility
Beautiful facility outside and very nice inside. Awesome nursing staff !!
February 13, 2019
I am a friend or relative of a current/past resident
My mother's 2nd fall in 3 years landed her in OCNR. Her personality ranges from crotchety to life of the party and those traits were on full display here. OCNR employs a capable staff, many with an encouraging disposition. They are to be commended for handling a wide range of personalities including family visitors. The rehab worked, she's back home.
January 10, 2018
I am a friend or relative of a current/past resident
My mom received the best care she did. Especially, with the overnight aide she had. Unfortunately, My mom passed and I just wanted to say that whoever is the aide that work overnight and had a cat in the hat scrub, please let her know that my mom is thankful for all the hard work she did overnight for my mom.
January 09, 2018
I am a friend or relative of a current/past resident
Unfortunately, there is MUCH to report negatively. One staff member in particular was extremely rude. I'm not sure if I can expose him by name, but he works in the rehab area. I noticed in the short period of time we allowed my husband to stay, that the majority of staff are unprofessional and they don't care. They complained about changing his bed pan, DID NOT give him his required meds, the nurse spoke very little English and she took over 20 minutes to refill his feeding tube. She DID NOT wash her hands, so I had to instruct her to do so. No one ever had an appropriate answer when asked a question. No doctor was on site. There was a roaming pet and many patients were left alone in the hallway appearing to be lost and neglected. If this place is rated above standard, I'm afraid to imagine what the nursing/rehabs rated below this psycho house must be like. It was disgusting and disappointing. My husband had three visitors on separate occasions, and each had a horrid opinion . I truly fear for anyone that ends up there.
November 11, 2017
I am a friend or relative of a current/past resident
am a friend or relative of a current/past resident This place is horrible! Short story they never gave my mom her medication on time, only changed her bed sheets once in two weeks. The food they serve is sub par, Staff is very rude, some were abusive, and most had no clue what was going on. They do just enough to get a paycheck. If you are in the profession of caring for sick and injured people, do your job or get out! Please if your family means anything to you DON'T TAKE THEM HERE! Next will report to state agency. OCNR does not deserve any star rating.
September 26, 2017
I am a friend or relative of a current/past resident
This place is horrible! Short story they never gave my dad the correct medication, he never saw a physician one time in the 4 days he was there before we took him out, nurses never knew he had a picc line so therefore it was never flushed then took it out and that's not against orders. A small dog was roaming in and out of rooms one day when we were there. (We have the pics) I work in the medical field so I am very knowledgeable I realized he had not been given any of the medication the hospital ordered. Staff is very rude and had no clue what was going on. Please if your family means anything to you DON'T TAKE THEM HERE!
March 27, 2017
I am a friend or relative of a current/past resident
While my mother was in Orange City Nursing & Rehab Center, things were fine. I liked the way that she was treated by the people. They were very nice to her. The CNAs and the people from the kitchen seemed to be taking care of her well. I thought the place was very clean. I liked it until I'd seen that they had some lawsuits against them for hiring people that weren't licensed and finding whoever was on night duty that they weren't checking on the patients and when the morning duty came, they would find people when they passed away during the night.
November 06, 2016
I am a friend or relative of a current/past resident
To make it plain and simple, this place is a disgrace when it comes to the care of loved ones. Examples: Loved ones clothing ALL missing, only one person in the laundry staff speaks and reads English, my loved one has gone missing 3 times and resulted in an injury that required stitches, they don't notify you when they should of critical things (such as your loved one being sick for days and you happen to visit them and see them in the bed at 11:30 in the day then all the nursing staff says " I'm really surprised no one called you to tell you"), you give paperwork from the doctor to nursing staff and you hear nothing for 3 mos and when you ask about it no one has a clue what you're talking about, the doctor for the residents never can be seen there and my loved one has been there 2 years and I have never seen or talked with the doctor(called his office 2 years ago to meet and staff said we will return your call and schedule time........that was 2 years ago and I haven't gotten the call yet), Adminstrative staff do "just enough" meaning they manipulate the billings and services to get paid from Medicare and Medicaid, staff is scarce in the facility, they don't tend to residents as they should (not taking them to the bathroom and then yornlives sits in urine or feces for half the day. My thing is, if the shoes were in the other foot, would they want to be treated in such a manner? CLOSE THE PLACE DOWN!!
October 24, 2016
I am a friend or relative of a current/past resident
My father was in the Rehab section with stage 4 COPD. He called us at 6 in the morning stating that he had his call light on for a half hour asking for help to use the rest room. We called the nursing desk and asked them to check on him. My father called an hour latter and still they had not come to help him, The nurse finally showed up while we were on the phone with him at 8:15. The following day my father was in heart failure which they ignored all day until the ambulance was finally called. He arrived at the hospital with a urinary tract infection and in heart failure. If your loved one is very sick and can't care for themselves do not send them here.
October 02, 2016
I am a friend or relative of a current/past resident
Patient asked to use bathroom. And bedpan. They didnt come for an hour. The patient sat in stool. And has an infection. The infection has been going on 4 months.
September 14, 2015
I am a friend or relative of resident
My father came to orange city nursing after pneumonia they neglected him for 2 days over a weekend with the feble excuse that it was the weekend I guess you can't have an emergency on the weekend or you are done for it is not a good place He is here 4 days no therapy
August 18, 2015
I am/was a resident of this facility
Nurses are rude. Place looks dirty. Bed linens are stained. Physical therapy is understaffed and they have way too many patients in PT room at one time. Internet kept dropping and my mom can't speak so her I pad is her only way to keep in touch with family. Finally got her to a room that didn't drop the Internet, only for them to move her back to a room with no internet a day later! Don't bring your loved ones there!
May 26, 2015
Other
Yes very understaffed, Aides are disrespectfull,Never can find one when you need one .Call lights not answered in any timely fashion.Promises made and never kept,and the cock roaches at night are everywhere including patients beds..The nurses try but seem very frustrated ,
March 18, 2013
I am a friend or relative of a resident
I went to six nursing homes when I was looking for a facility for my mom. Orange City Nursing was the one that did not smell. The staff seemed the most attentive. Mom needed a fair amount of care but had limited amount of money. They only have semi-private rooms there, so she shares the room with another lady who's very nice and speaks a minimal amount of English. The place is clean, but like most nursing homes they're understaffed. Mom hates the food there because she's on a puree diet. She recently had a stroke, so she cannot chew or swallow solid food.
February 03, 2013
I am a friend or relative of resident
My mother was sent to this facility from Fish Memorial in May, 2012 after suffering a stroke. At first the service was great - she was in a private room and got the care and therapy that she needed. Around August, 2012 at the facility managers request we applied for Medicaid since my mom wasn't showing any improvement and would need long term care which Humana didn't cover "" the manager was very helpful and did all the paperwork. My mom was then moved to a Medicaid room/wing. This part of the facility is not so great. It smells and my mom doesn't get the proper care. She's constantly force to urine/defecate on herself because the staff does not come when called. They even tell her to go on herself and they'll clean her up later. This is not only nasty but can cause a problem with her skin (rashes/sores) since she's blind and confined to the bed/wheel chair all day. My dad came in on one occasion and found my mom crying in bed with her shoes on laying in soiled (urine/feces) clothes. My family and I are devastated and has started searching for a new facility. If you want quality care I don't suggest Orange City Nursing & Rehab.
July 30, 2012
I am a friend or relative of a resident
I would have liked to know that there were enough employees in the facility to give my mom the care that she needed so she could stay in her room instead of being sat in front of the nurses station with nothing to drink, nothing to snack on, nothing to do and nobody to talk to!! She was already confused and unsure of her surroundings...she didn't know what was going on, or why she couldn't sit in her chair in her room and watch tv, which is what she enjoyed doing!!
See all Nursing Home reviews (17)
See fewer reviews
---
Services and Amenities of Orange City Nursing and Rehab Center
Medicare
Health:
Overall:
Quality:
Staff:
Medicare Provider Number: 105735
Ownership Type:

For Profit Corporation

Date Certified:

06/01/2019
---
About Orange City Nursing and Rehab Center
Orange City Nursing and Rehab Center is a senior living provider in Debary, Florida that offers residents Nursing Homes. Contact Orange City Nursing and Rehab Center for more details on services and rates.
---
Map of Orange City Nursing and Rehab Center
---
Senior Living Communities near Volusia County, FL
Other Senior Care in Debary, FL