MacKenzie Place Fort Collins
Photos of MacKenzie Place Fort Collins
Request Pricing
By clicking "Get Costs", I am providing express written consent to receive calls including automated/pre-recorded calls and automated texts for which I may incur a cost, as well as emails from Caring and its partners. I understand I am not obligated to provide this consent to utilize Caring's service(s). I acknowledge I was able to review the Agreement to be Contacted, Terms of Use, and Privacy Policy. This site is protected by reCAPTCHA and the Google Privacy Policy and Terms of Service apply.
Reviews of MacKenzie Place Fort Collins in Fort Collins, Colorado
4.1

4.4

2.0

2.0

1.8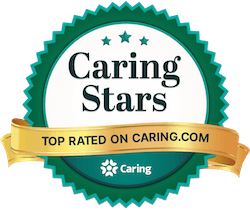 l live here
I live here. Previously loved it. Our current manager is all about the bottom line. Covid aside, food quality way, way down, new manager doesn't have a good relationship with residents and doesn't listen to our concerns. Other than that, facility itself is great, great trainers at the gym, some good activities.
IL RESIDENT
I am/was a resident of this facility
Mackenzie Place has fallen on hard times: a General Manager who seems in a position which overwhelms her, and a chef who refused vaccine and was out for about 10 days with COVID which laid ruin to menus, forcing management to cease dinners in toto. Instead we were offered salt-laden chips, Cheetos and tiny veggie plates. One night it was Dominos with a salad quickly exhausted. These offerings hardly match up with the self-promoting 5-stars. There's so little food offered that many of us haven't spent our food allotment, and management in Seattle says, No it can't be rolled into the next month. The anger and frustration of residents is palatable, and half price wine and beer during happy hour doesn't really do it. Servers can't be retained, and the chef who has recovered from COVID is working alone in the kitchen trying to feed appropriately 200 residents. Whatever the reasons for her working alone, it is worth noting there has been immense turnover of personnel who had worked hard in the kitchen for years. This is truly an untenable situation. Residents have created a true community, and it is deteriorating. Activities are slowly returning, however, there were 3 reasons to move to Mackenzie Place: breakfast, lunch and dinner. They aren't there any longer. Chaos reigns. My husband told my daughter: "they are starving us." Stock up on frozen food for a couple of weeks.
Red Hatfield
I am/was a resident of this facility
This was a very nice facility until the management company became greedy. Now we cannot keep a chef, food if often inedible, service is poor due to lack of training and initiative, and local management is full of one excuse after another. I would not recommend moving here until things are better managed and under control.
lovetravelgal
I am a friend or relative of a current/past resident
My father lived here for about a year after we moved up from Colorado Springs. He also lived at a MacKenzie Place in the Springs. We liked MacKenzie very much. It has a very elegant looking interior, his apartment was very nice, the staff was very attentive, and the food was good. The only thing I remember being unhappy with was the amount of time it took to get served in the assisted living restaurant. It may have changed in the 2 years since since Dad was there (he had to move to a skilled nursing facility), but that was my only gripe. We were quite satisfied with the facility.
Deb
MacKenzie Place Fort Collins is very nice and had more of a hotel appearance. There weren't a lot of elevators which in my opinion isn't friendly for the elderly. They didn't take Medicaid there. The staff was very nice. We didn't run into anybody who wasn't great.
John
I am/was a resident of this facility
I'm living in Mackenzie Place Fort Collins. The accommodations are fabulous, my apartment is exactly what I want, and it accommodates my needs. The facilities here are to my liking, the food is sometimes cold, and I wish it was warmer, but the food itself is good. They started putting it on hot plates and they've accommodated one part of my request. I have a lovely patio overlooking a very quiet courtyard, it's almost tranquil because it's used by the memory care patients, and from appearances it's very good. It's not on a street, I don't have any noise, and so, I like the place. The staff is competent and capable.
Carrie
MacKenzie Place Fort Collins was really nice. It's just a little bit farther from where I live than some other places. It's very clean and the restaurant looked phenomenal. They had staff members for just the restaurant. If it was a little closer, I would definitely put my mom there. The staff member was very helpful and very informative about all the different activities and facilities. She just did feel a little rushed when we wanted to go through the memory care side. The rooms were really nice. I saw the swimming pool, a spa, a salon, a bar, pool table areas, and a library.
Richard
MacKenzie Place was a very well-managed and desirable facility. The staff was very accommodating, took the time to take me through the facility, and even let me visit the memory care part. The person who took me around was very knowledgeable. The rooms were relatively large, very plain, the dining area was attractive, and the activities were well-planned.
Cherry
MacKenzie Place Fort Collins is a beautiful facility, well-maintained, clean, and modern. It had a swimming pool and many activities. They had a theater room, a gym, a library, and a card room. The person who assisted us was outstanding. If I had any complaint, it's that I thought it was a little pricey.
celeste008040
MacKenzie Place Fort Collins was good and very nice. The staff members were very positive. The room was beautiful. There was a tremendous amount of activities. It seemed like they had physical therapy and music sessions, and there was a beauty shop. I really liked that they have therapy and the availability to medical care when needed. The dining area looked nice.
Curtis836381
MacKenzie was OK, but it was in the middle of town, which I didn't care for.
Provider Response
Hello, Curtis! Thank you for your feedback on your recent visit to MacKenzie Place Fort Collins. We are sorry to hear that the location is not ideal for your needs. We truly strive to exceed the expectations of all our future residents but also understand that we may not be the right fit for everyone. If your needs change in the future, and we turn out to be the right fit, we would love for you to give us another look. Thank you again, and we hope to see you soon. Sincerely, Troy Erickson
Trenna115025
MacKenzie Place was pretty nice and had very nice, clean, and up-to-date rooms. They had a library, game room, and kitchen. The people there were excellent, friendly, and informative. The dining area was very nice and aesthetically appealing, and the food was very good. I really liked it.
Kim804621
Mackenzie Place - Fort Collin is so large that it would have been hard for my mom to meet people, and it's very high end and a little too fancy for her, but they offered everything, and it's very nice. The grounds are very nice, and everything about it was nice. It was homey and had everything -- like a bar that the people go to on Friday nights -- they serve a little alcohol, and they have a band.
Provider Response
Hi Kim, Thanks for the great feedback about MacKenzie Place. We completely understand that we can't be everything to everyone. You know your Mom best. If she will thrive in a smaller environment then that's where she belongs. I am so glad to hear that you found our community beautiful and homey. If your Mom's needs ever change in the future, we would love to have her call MacKenzie Place her home. Happy Holidays. Sincerely, Michael Juno | Operations Director
Walt252826
MacKenzie Place Fort Collins was very classy and nice. I walked in unannounced, and it went really well. They have nice staff, Michelle -- the marketing girl -- did a very good job, and my wife was very happy with the facility. They have group activities and tours and trips to Black Hawk, Denver, theater, and movies. It's good, and they had all levels and long term care, but they didn't have nursing care. They have all 3 meals.
Provider Response
Hi, Walt! Thank you for taking the time to let us know how your tour went. I'm glad and not at all surprised that Michelle took excellent care of you. That's just a taste of how you'll be treated when you move into MacKenzie Place. Let us know if you have any questions, and thanks again. Gratefully, Michael Juno, Operations Director
Diana638484
I have visited Mackenzie Place. They were very helpful. It was very nice. They have everything. They have tours. They have a workout place, a swimming pool, and a restaurant.
Mary437144
I liked MacKenzie Place Fort Collins. It was homey yet classy and had a lot of things that I was looking for. What was impressive with that was they had a visiting professor. So, intellectually, they were stimulating the seniors. They had a lot of social and physical activities, like physical therapy. They also had a pool. The staff was friendly and accommodating.
CGPHHCQ
MacKenzie Place was too big and impersonal. My mom would have to be in a secure wing. They did have a theater and food menus. The staff seemed very nice, helpful, and answered all of our questions. The guy that we talked to went over things that we should be looking for when we go talk to other places, which was quite helpful, and I appreciated that.
Provider Response
Thank you for the excellent review of MacKenzie Place - Fort Collins and for your kind words about the team. We strive to build strong and honest relationships with people so I'm glad our sales advisor suggested visiting other communities. We can't be everything to everyone. Our only goal is to see your loved one safe and you satisfied. I hope that you've been able to secure a home for your Mom. We are always looking for ways to improve and how we can positively impact those we serve. If by chance you need any more assistance and information please contact me directly. Sincerely, Sam Bonnell, General Manager
Sue120288650
I was very impressed with MacKenzie Place Fort Collins. It was kind of upscale. The person that I was speaking with was very kind and knowledgeable and didn't pressure us. It would have been a very lovely place for my parents, but there wasn't any assisted living available. It was high-end as far as their elegant surroundings were concerned, and the atmosphere was wonderful. Everybody was kind. It was a very welcoming community. The rooms were bigger and newer.
Beverly106191450
I was able to visit MacKenzie Place. The staff was helpful. We were able to have a couple of meals there, and it was good, but it was just too expensive.
Pam108568350
We visited MacKenzie Place Fort Collins. We looked at the independent living houses, they seemed to be pretty well built, and there were a lot of amenities that were included. They offered some housecleaning, nurses visits, and across from where the houses is the big main building where the people who have Alzheimer's and who need more care are. I like the fact that once you get in there, if you are failing and you need those facilities, they're right there. They had a workout room, which I was not impressed about because I work out, and it was kind of little. They didn't even have a treadmill -- which I thought was basic -- just because they thought people would fall. They had bicycles, a few little machines, and a couple of weights. They had meals offered. There were several different "restaurants" in the big building. You could go in the evening if you wanted and sit in a bar type of place, and they had a regular restaurant that was very nice. You got this card, and if you wanted to eat at one of these places, you show them your card, and they punch it. The staff seemed to be very friendly, and we liked what we saw pretty much, but it just wasn't meeting our needs. We're much healthier than the type of person they cater to. My fiance was a little unnerved by the old ladies and gentlemen who were walking around who really needed a lot of help. They treated us very well. I went back to ask some questions, and even though I didn't have an appointment, it was no problem at all.
Caring99972650
I am a friend or relative of a resident
MacKenzie is expensive, but it is the only place we could easily get in to, and are very pleased with the care we get. The staff is very helpful and caring, and we are very pleased. The food is fine, but overall I wouldn't complain about their food, and the dining room is fine.
Caring74951950
MacKenzie Place was situated within the city with a lot of local traffic. Their rooms were clean. However, the dining room was really small. I didn't see any activities during my visit. The safety was all right, based on what I have observed. For some reason, I don't like Mackenzie Place that much.
Nancy84029950
I bought a cottage at MacKenzie Place. It's a two-bedroom cottage. I chose this place because there is no maintenance that I have to do, and I would be able to interact with people in my age group. It would be convenient if I need more services, they are there. I believe they do have activities, but I haven't explored that very much.
Explore Nearby Care
Expand your provider search by geography and care type.
Services and Amenities of MacKenzie Place Fort Collins in Fort Collins, Colorado
Costs
Fee Structure Extra: We offer a month-to-month rental
About MacKenzie Place Fort Collins in Fort Collins, Colorado
Across from KinderCare, surrounded by shopping and restaurants, and minutes from the nearest hospital, MacKenzie Place Fort Collins is an assisted and independent living and memory care facility in Fort Collins, Colorado. Visitors comment on the helpful, caring and informative staff, the vast number of available amenities, the clean and modern visual appeal and the quality of the food. Spacious studio, one, two or three-bedroom apartments and cottages are available. Residents and visitors also give high marks to the garden and patio area, coffee shop, barber shop, pool and spa.
Help seniors by writing a review

If you have firsthand experience with a community or home care agency, share your review to help others searching for senior living and care.
Request Pricing Information
By clicking "Get Costs", I am providing express written consent to receive calls including automated/pre-recorded calls and automated texts for which I may incur a cost, as well as emails from Caring and its partners. I understand I am not obligated to provide this consent to utilize Caring's service(s). I acknowledge I was able to review the Agreement to be Contacted, Terms of Use, and Privacy Policy. This site is protected by reCAPTCHA and the Google Privacy Policy and Terms of Service apply.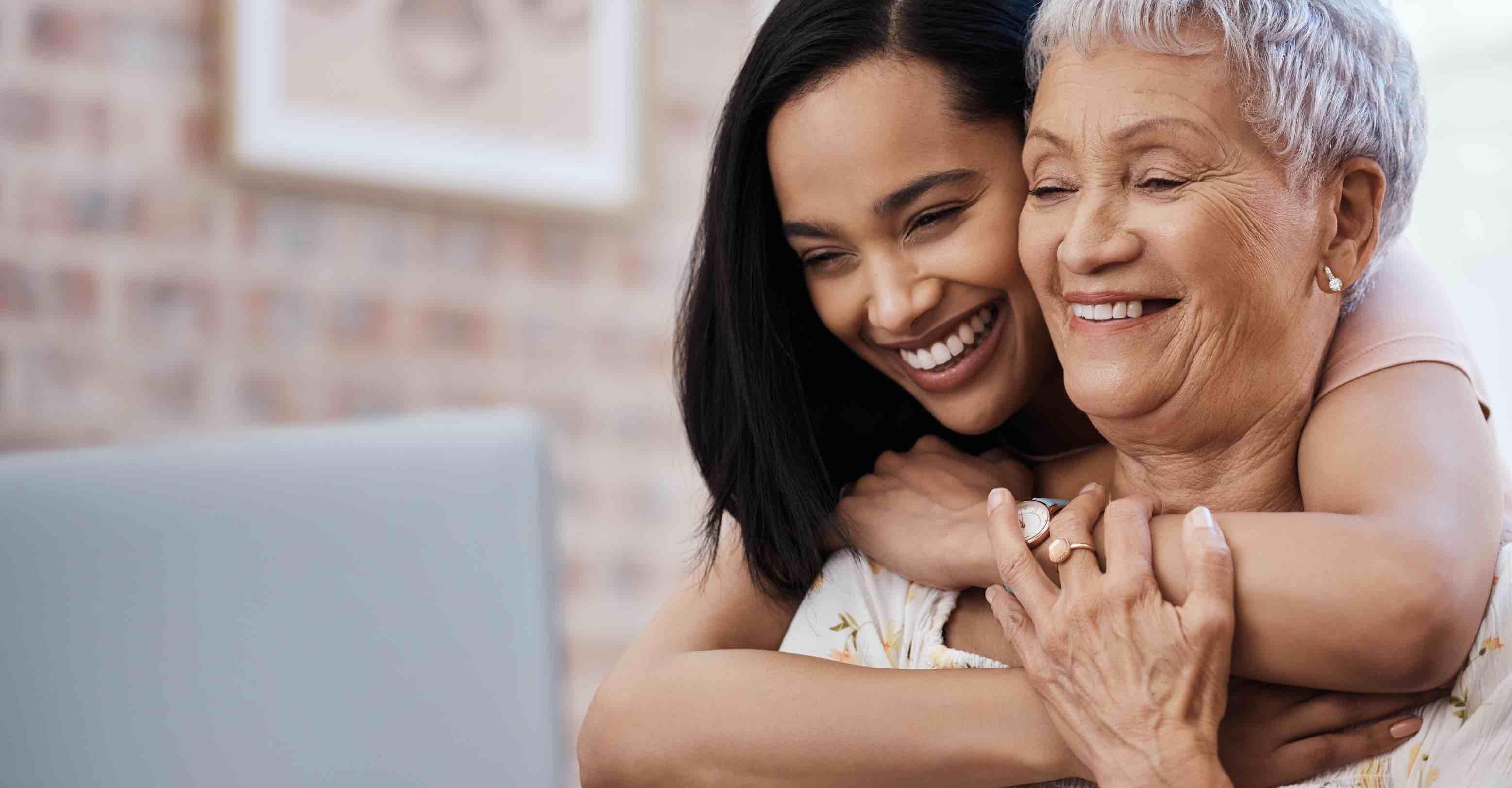 Compare costs, photos & reviews of senior living and care options near you.
Questions?
Call to speak to one of Caring's Family Advisors, or submit a request for more information here.
Didn't find what you were looking for?
Caring's Family Advisors can help answer your questions, schedule tours, and more.