9893 Manchester Road, Saint Louis, MO 63119
Offers Home Care
Photos of Assistance Home Care
Request Pricing
By clicking "Get Costs", I am providing express written consent to receive calls including automated/pre-recorded calls and automated texts for which I may incur a cost, as well as emails from Caring and its partners. I understand I am not obligated to provide this consent to utilize Caring's service(s). I acknowledge I was able to review the Agreement to be Contacted, Terms of Use, and Privacy Policy. This site is protected by reCAPTCHA and the Google Privacy Policy and Terms of Service apply.
Reviews of Assistance Home Care in Saint Louis, Missouri
Kitterfly4
I am a current client of this provider
AHC has been a tremendous partner in providing care for our father. Their caregivers are compassionate, well-trained, kind and reliable. Their management staff is professional, collaborative, flexible, responsive and caring. I highly recommend AHC.
duello
I am a current client of this provider
At a time if need you were there for us. Worked one on one and more than met our needs.
KarlS
I am a current client of this provider
I am very grateful to Allen Serfas and his staff for the help they provided. I was in a bind and they went out of their way to accommodate me and help me out. Living independently, I needed help immediately and these people went beyond normal services to help me when I needed assistance. I used their service in the past and will call upon them for any future needs. On time and exceeded expectations.
JaimeL
Assistance Home Care has a lot of experience in providing care for aging parents and has been invaluable source of information to our family as we navigate my parents' changing needs for care. Although we are not current clients of the agency because we are currently outside their service area, Allen has been so supportive in helping us determine what my parents' needs are and what resources we can utilize, as well as what questions to ask and what factors to consider. He has treated us with compassion and has been very generous with his time. I would recommend checking out this agency to any family who is navigating this season of life with aging loved ones.
JJ Stl
I am a current client of this provider
Assistance Home Care truly understands, respects and cares for their clients and client's families. Navigating the world of elder care is complicated, and I imagine like us, almost everyone has zero to little experience when the need arises to take care of a loved one. The team at Assistance Home Care provided invaluable information , service, and empathy in taking care of our father. They are committed, on-time, and responsive. I could not provide a higher recommendation.
Provider Response
Appreciate you taking the time to share your insights on Assistance Home Care and our Team! It's never easy to navigate the journey of aging and no one should have to do it alone! Thanks for allowing us the opportunity!
JLB6617
I am a past client of this provider
AHC has helped us through both our mom and dad's end stages of their lives. The caregivers gave both of our parents the dignity and care they needed to keep them at home with family. If a caregiver didn't fit our needs, management quickly changed them until we were happy. Each caregiver that we ended up with in the end, were so amazing that I now consider them friends of the family. If you use AHC, you won't be disappointed!
Provider Response
Thank you for these incredibly kind words about our Assistance Home Care Team! Can't thank you enough for allowing us the opportunity to play a part in your family's care. We are blessed to be able to serve others!
pattymj4
I am a current client of this provider
My dad receives in home care every day for about 6 hours each day. Assistance Home Care staff arrive on time, and do complete the care plan for my dad. Consistency is very important for him, so we do want the care plan to reflect that. I am very comfortable with the regular caregivers, and will call to touch base if there is anything going on. The caregivers also feel comfortable calling me if they have any questions or concerns. They not only stay with him at the house, but assist when dad has doctor appointments. The agency has been very responsive to our family needs. We love the team at Assistance Home Care, as they are there for him, and it gives us peace of mind that they are keeping him safe, and that he is eating better, and that he is clean and the house is sanitary. When he is alone, it is stressful! So thank you for your care!!
Beth V.
My partner has been a client of this company for several years. Very good with communication and scheduling!
VBLoveThem
I am a past client of this provider
I contacted Assistance Home Care because I needed help taking care of my mom. The care giver assisted with sponge baths, toileting needs, taking care of changing her clothes and bedding and companionship. The agency did a great job matching us with compassionate care givers. The staff arrived on time, ready to work, professional, friendly and open to being whatever my mom needed them to be for her. They listened to my concerns and understood what my expectations of them were. I recommend Assistance Home Care to anyone needed extra hands to care for a loved one.
Provider Response
Thank you so much for taking the time to share your experience with Assistance Home Care's services! Our team is honored to have had the opportunity to support your mom's care needs and be a companion! We are so thankful for your recommendation to other families in need of home care for an aging loved one!
glindagai
I am a current client of this provider
Our family has been a client for quite some time. Everyone is so polite and attentive to request. Ashley has been an aide with our relative for a long time. She is a jewel. She is patient, calm (and I mean calm) she never gets impatient. She is Very knowledgeable and observant with our family member.
Provider Response
Thanks you for allowing us to provide care for your loved one and the kind words about Ashley. We are truly blessed to have Ashley on our Team and who embodies all of our core values. We will be sure to share your words with her and again, thank you for allowing us to opportunity to play a role with your home care needs.
John Novak
I am a past client of this provider
My family hired Assistance Home Care to help care for my mom. We had a great experience. They were able to send a care giver on very short notice which was critical. Both the care giver and management staff were very professional and knew exactly what to do. I strongly recommend Assistance Home Care. -John Novak
Provider Response
John, Thank you for your kind words and allowing us and our Team to Play a part in your mom's care. Your feedback truly fuels us to continue to live out our mission and serve our community to help honor one's wishes to stay at home!
In Loving Memory of our Beloved Father
I am a past client of this provider
AHC provided home health care service to our father during hospice. We are eternally grateful for the kindess and care that our team Christina, Sara, Glenda and Larry gave to our father. The level of support we received was amazing and truly lifted a heavy load off of the family. We were able to spend time quality time with our father in his last days. Thank you AHC for all that you do!
Lys93
I am a past client of this provider
Relation to Care: Spouse Assistance home care was local and they were willing to assist with a variety of hours of service.
Marvy
I am a current client of this provider
The agency provides physical and mental health assistance, and light housekeeping. The caregiver is always punctual. Interaction with her is cordial. The agency has been caring and very responsive to our needs.
Provider Response
Marvy, Thank you so much for taking time to share your experience with Assistance Home Care! We are so glad to hear your positive feedback on your caregiver supporting you and being present and professional. It is our honor to have the opportunity to play a role in your care! Thank you again for sharing, Marvy!
Carol FC
I am a current client of this provider
My mom is in hospice care in her home and needs care 24/7. Last week, the hospice nurse came to visit mom and I wasn't able to be there for the visit. I asked the Assistance Home Care Aide, Morgan, to discuss with the nurse a problem my mom was having. The nurse called me after the visit to tell me how professional and helpful Morgan was. She commented that we were very lucky to have Morgan looking after our mom. We agree! Mom is very fond of Morgan and we would love to have her help mom whenever possible. Each of the Aides provided by AHC has been helpful, kind, and professional with mom, and we feel confident leaving mom in their care.
Mymomis91
I am a friend or relative of a current/past resident
Assistance Home Care stepped in on very short notice to get my 91 yr old mother back on her feet. Every one of their aides (and office staff) was unfailingly courteous and competent and they all went the extra mile - asking to take on whatever they could. My mother had fallen and fractured her pelvis - the aides not only addressed her ADLs, but also encouraged her to get onto her feet and begin walking as quickly as possible, with them standing by. The building where she lives has been prickly about COVID precautions but the aides bore up well under the delays imposed. (I have had my own issues with the building.). We could not have been more satisfied, and, while I hope that my mom remains independent, if the time comes again that she needs help we will be calling Assistance Home Care.
Provider Response
Thanks for allowing us the opportunity for our Team to jump in and support you and your mom! Can't thank you enough for taking the time to share your experience with our Team!
Tom
I am a current client of this provider
I started with Assistance Home Care since 2019. They are great. They help with safety, transportation and wait for the doctor. I would highly recommend!
Barbara
I am a current client of this provider
I appreciate all the things that are done for me by my caregiver, Caroline. She is always helpful, cheerful and always ready to be of assistance when asked or not asked. I couldn't get along without her.
John
I am a current client of this provider
I have been with Assistance Home Care South City on a continual basis since 2018. As my needs change, Assistance Home Care has provided me with the care I need to stay at home safely and I love them for that. Assistance Home Care provides my family and I a sense of peace. They are great! I am lucky to have found them. I can't thank them enough!
Karen Re
I am a past client of this provider
Assistance Home Care helped my friend for a very long time. The people are friendly and the agency is extremely kind to work with. They have compassion for the needs of the individual and help to keep people from going into homes as long as possible. I would recommend them.
Gina08
I am a past client of this provider
Assistance home care was like having another family around for Grandma when we were not able to be there. JJ and her team always took the time to answer any questions we had and fix any issues that may arise. I couldn't imagine having anyone else around during the end of her life to help us bridge that gap.
Provider Response
Thanks for your kind words about our Team and the opportunity to play a part in you Grandma's care! Our thoughts and prayers are with you and your family!
Joanne
I am a friend or relative of a current/past resident
Assistance Home Care promptly matched experienced In-Home Caregivers for our elderly Mom suffering from Dementia. Her Caregivers are kind, attentive, capable & caring. Our family especially appreciates AHC's efforts to provide continuity of care by assigning a small number of regularly scheduled Caregivers.
Maureen M.
I am a current client of this provider
The agency is very helpful and nice. My mom needs occasional help and Assistance Home care has been great. The staff always arrives on time. The caregivers and the agency have been wonderful. I highly recommend them.
BevJack
I am a current client of this provider
We were very hesitant to have In Home Health for our Parents. Assistance Home Care assured us they could provide good quality care with great people and they did! The caregivers were wonderful, helpful and very qualified! They always came on time and were always there when expected. Provided meals, did housekeeping services, had good ideas and just generally did a great job interacting with mom & dad. Both our parents were very happy and enjoyed all the things Assistance Home Care caregivers provided. We couldn't have been happierwith the agency.
Albatross64
I am a current client of this provider
Caretakers and company staff helpful, knowledgeable. Caretakers arrive on time and ready to assist! Highly recommendable.
Frank K.
I am a current client of this provider
I use Assistance Home Care to keep my bed and bathroom clean and tidy plus prepare and serve me meals as needed. I also use their personnel to go to various appointments. The personnel are friendly and cooperative. Also they are usually on time and responsive. I have had very few problems with the personnel.
Wilmas daughter
I am a current client of this provider
This is the most professional caregiver agency I have used since my mother began requiring 24/7 care. They are very hands-on and keep in touch with their clients and their caregivers often. They are very good at pairing clients with caregivers that are a good fit, personality and skills needed. They're caregivers are prompt and very respectful. This agency has been very responsive and understanding to our needs and the stress we all may feel on this journey. They also offer the creation of a life journal for their clients - an added touch of service to their clients.
Nancy
I am a current client of this provider
We're using the Assistance Home Care services, and so far it's been very good. We chose them mostly because of location. We've only had three people; two of them worked out really well and one didn't out very well. She's actually no longer with the agency. The ones we've had consistently were very good. When we go out, we have them come and sit with my mom. I would recommend them. We've been very pleased.
Ellen
I am a past client of this provider
We used Assistance Home Care, and we had excellent care from all of those kind ladies who did everything they could for us. They took care of my husband. They cook for him. They washed, did the dishes, and cleaned, and they were very good in providing everything that I needed. I would definitely recommend them.
Gary G.
I am a past client of this provider
We originally consulted with Allen and AHG about the options and choices available for our aging mother. The input and guidance given to my brothers and I was tremendous and we immediately hired AHG. Mom has thoroughly enjoyed the caregivers. They are all kind, caring and compassionate to her. AHG did everything they said they would do and much more from a business perspective, but they far exceeded in their relationship with mom. Gary G.
RMH
I am a past client of this provider
We used AHC for private home companion care for my mother - 93 yo with dementia. At first, the new people in her life was confusing; however, on the 2nd and succeeding visits Mom enjoyed everyone who came. All of the caregivers were very patient, cognizent of Mom's situation, and so very caring to her and to us.
STL_LKDD
I am a current client of this provider
Assistance Home Care is all about caring for people; and they do it VERY well. Our initial meeting was with Sally and Chrissy to address my parents needs. They took notes and were very attentive to what we had to say. We also were able to meet with the caregivers to address needs/concerns of my parents. (They also took notes!) After our return from vacation, my parents response was: "We want the same caregivers when you travel again. They were so nice to us and could not do enough for us." Overall, we were very impressed by the people at AHC. We will definitely use their services again in the near future.
djcowell6
I am a current client of this provider
Both of my parents suffer from Dementia and Assistance Home Care has been the perfect fit for us. The goal of my family was to keep my parents in their home for as long as possible and Assistance Home Care is doing just that. Their caregivers are very professional and trained and are great problem solvers. They never give up which is what you need when dealing with dementia. I can't say enough about how glad we are that we selected Assistance Home Care. Allen, Sally, Chrissy and Jennifer are always available if I have questions or concerns. It is truly a team approach. Wonderful company.
MLP
I am a current client of this provider
We have been using AHC for a year to fill in when one of our full-time assistant is not available. We've been impressed with both the management and the people that they have provided. When we had to find a new week-end person, we turned to AHC to provide the help we needed.
jack_rinehart
Assistance Home Care is a first class operation, manned by the most caring and dedicated team of professionals. They consistently demonstrate a dedication to their clients, a caring attitude for families and others, and employ a staff of highly trained and compassionate professionals. No matter the time of day, they are always available. I would highly recommend Assistance Home Care.
NDgirlz
I am a current client of this provider
The company is very responsive, compassionate, good communication, and committed to finding caregiver's that meet the company's high standards. Caregiver is friendly, concerned, on time, does all tasks/errands asked of her in a pleasant manner. Feel comfortable having her in my house.
Pat36
I am a past client of this provider
Thank you so much for your compassion and sympathy as well as for providing us with the perfect team to work with Louise, our aunt. Your support throughout her last days is immeasurable.
Caring77983650
I am a past client of this provider
I am grateful for the terrific support you and your company, Assistance Home Care, gave me in caring for my husband. After being the main caregiver for 13 years, i became acquainted with your company during the last 6 months of his life. It was a time when i really needed help and for someone to care and listen to my concerns. You did all of that. I had used several other companies and was becoming frustrated in finding the help I needed along with trying to satisfy and insurance company's demands in using a long term care policy. Allen was my advocate and didn't give up when i was about to. I am so grateful that you and your staff worked tirelessly to find a caregiver that was the right fit and was willing to find a replacement to meet my satisfaction if i asked. The quality of your caregivers is top-notch and I feel so blessed in meeting them and having them come into our home. It is evident that you have high standards in your hiring process. There are so many reasons to say thank you to you and your company. At the top of the list is for Allen's promise that he wouldn't let me down and he would find the help I needed. Since I had a high expectations, that wasn't easy but he kept that promise. I thank you for taking the time to get to know your clients and treating us like family. You have that personal touch that says you really do care.
Jackie21
I am a past client of this provider
I did some research for in home care companies on the internet. I found a lot of companies but Assistance Home Care was the first one to call me back. They're fine and they did a good job.
Mardell
I am a past client of this provider
I just have an excellent experience with Assistance Home Care as far as punctuality, availability and attitude of all the workers and Allen himself. They were more than cooperative and really bend over backwards to try and accommodate the needs of my friend. We would call them at the last minute and within an hour, they have someone available.They're very personable and very accommodating. I would definetely use them again.
pemill
I am a current client of this provider
Our Mom has needed 24/7 live-in care since she fell and broke her hip at the age 0f 89. We used a different care provider company for the first year and a half. Our experience included high turnover of care givers. The good ones left. and the closure of one franchise and our automatic assignment to a different franchise. We are so happy that our Mom's care manager suggested changing to AHC. Allen and his office staff are so responsive. Most important, our care manager and Allen have worked diligently to quickly identify excellent matches - care givers to our Mom. And they clearly enjoy our Mom as much as she enjoys them. They are truly caring and careful and provide only the best for our Mom. And they have stayed so Mom is no longer confused by new people in her home.
Renee10
I am a current client of this provider
Assistance Home Care was exceptional and very caring. They seemed to be on time. They seemed to know what they're talking about. I've had no complaints at all. The caregivers were good. We were satisfied with their care.
Janet32
I am a current client of this provider
They're very professional. The lady that I have working with me now is both kind and competent. She's not lacking at all in personal interest but she's also aware. She doesn't walk in the door and look at me like I'm suppose to tell her everything. She looks around and picks up on things. She's very bright and right on the ball. I really appreciate that.
MaryRC
I am a past client of this provider
I just wanted to say "Thank You" to Allen and Sally and our caregiver Diana for all your support and loving care provided to my dad last winter. As a RN, case manager, who was working full-time and caring for dad at my home in his last months, I was very particular about who I wanted to care for dad when I had to leave the house. The respite care provided was caring, confident and made me feel very secure. I am grateful that I met Allen at a seminar and that he and his staff could meet my needs. I would highly recommend this agency for any family or caregiver needing assistance in the home.
cathy g
I am a past client of this provider
Assistance Home Care continually went above and beyond to minister to every conceivable need possible. Their team anticipated our family's needs and proceeded to assist and problem solve each step of the way. The care-giving team was not only experienced in caring for our loved one but always demonstrated the highest level of respect when interacting, helping our loved one maintain his dignity through very difficult circumstances. Each member of the team from the owner of the company to the office staff/coordinators to the care-giver in the home continually provided detail oriented, personal attention in every aspect of our loved one's care. Our family will be always be grateful to the loving care provided by Assistance Home Care. They truly helped us carry our load leaving more time to simply "be" with our loved one in his final days.
Susan E. M.
I am a current client of this provider
I can't say enough good things about Assistance Home Care! From the beginning, they stepped right in and provided such excellent service...it is difficult being out of state and trying to manage my father's care, but since using Assistance Home Care, all of my concerns have been greatly relieved. They have filled a very important role in my life and my father's life and we are very grateful. Everything runs very smoothly with the arrangements we have made with them and probably most importantly, my father's spirits have improved and he looks so forward to his care giver coming. I highly recommend this organization to anyone searching for quality, caring, excellent service.
Maryellen S.
I am a past client of this provider
We were completely comfortable with this organization from the first time I spoke with someone on the phone and even moreso when we met them. Would highly recommend their care to anyone.
thomas12
I am a past client of this provider
Great service; fast, responsive, afordable. They took care to be sure we were comfortable and did a great job all around. Only reason we are not still with them is that we moved out of the area. highly recomended.
Maria RS
I am a current client of this provider
I would like to share that having assistance is a great reward. Caregivers sometimes forget how much do and the responsibilityit takes; having Assistance Home Care lessens the burden with quality care and services.
The Rev
I am a past client of this provider
These people put the "Care" in Home Care! I've used three different companies and Assistance Home Care is the one I recommend. The leadership is sincere and the care givers are top drawer.
pad
I am a current client of this provider
I can't say enough wonderful things about the people and service provided by Assistance Home Care. They provide exceptional service putting the individual client and familiy first. They go above and beyond at every level of care. Allen and his team have become a very important part of our family caring for my Mom and Dad.
Calc
I am a past client of this provider
My mother had fallen several times in the previous month and the last spill was bad enough to teke to the ER. Along with the doctor we decided against her will that she needed help, Assisted living is what she required, but the facility we wanted did not have an opening. So until thenwe needed some help, an Assisted Living was the bridge we needed. My mother fought us on this. She felt she was fine. About a month past and a room opened. Now she does not want to go to the home, she is very happy with Assistane Home Care and wants to stay in her condo. While this is not an option, it worked out better than we could have hope for. I would strongly recommend them and will tell friends who are in the same situation about Assisatnce Home Care.
grandma Lucy
I am a current client of this provider
I am so very pleased with Assistance Home Care and their relationship to my elderly (95 yr young) cousin. My cousin has the perfect match for his needs. Margie is warm, caring, always ready to meet John's every need. She has great insight into what is needed. I never worry when I know that Assistance Home Care and Margie are on the job. I am impressed to the individual attention that is given by Assistance Home Care to find the right match for their clients. If a replacement is needed do to illness or emergencies, Chrissy from Assistance Home Care is very sure to get a person who 'gel' with my cousin. I feel blessed that we have found this wonderful agency and their very caring staff. I would highly recommend them to any family who is in need of high quality care for their loved one.
Services and Amenities of Assistance Home Care in Saint Louis, Missouri
Types of care
Doctor Visit Companionship
About Assistance Home Care in Saint Louis, Missouri
When Moving Isn't An Option... Assistance Home Care is committed to honoring one's wishes to stay at home and enrich the journey of aging with compassion, dignity, and respect. Established in 2011, Assistance Home Care was founded by Allen & Sally Serfas, who started their home care journey in honor of Sally's mother whom she lost to Alzheimer's disease. Assistance Home Care has grown to serve two major areas in Greater St. Louis, Missouri and Chicago, Illinois. Our team prides itself in its ability to provide customized and specialized care for seniors and elderly needing personal care assistance or who are struggling with the challenges they face with age-related disease or conditions such as Dementia, Alzheimer's disease, Movement Disorders, Parkinson's disease, MS, ALS, stroke, and hospice & palliative support care at home. Our Care Professionals are committed to education to better serve others and themselves by fulfilling 12 hours of continued education each year. All Assistance Home Care employees undergo a rigorous & selective 16-step Screening and Onboarding process - so selective in fact, we hire less than 5% of all candidate applications. Assistance Home Care provides peace of mind to families in need of full-time care schedules. With neighborhood locations and two dedicated training labs for both Care Professionals and families, you can entrust Assistance Home Care with your loved one's care needs with confidence. Contact us today to learn more about the Assistance Home Care difference.
Help seniors by writing a review

If you have firsthand experience with a community or home care agency, share your review to help others searching for senior living and care.
Request Pricing Information
By clicking "Get Costs", I am providing express written consent to receive calls including automated/pre-recorded calls and automated texts for which I may incur a cost, as well as emails from Caring and its partners. I understand I am not obligated to provide this consent to utilize Caring's service(s). I acknowledge I was able to review the Agreement to be Contacted, Terms of Use, and Privacy Policy. This site is protected by reCAPTCHA and the Google Privacy Policy and Terms of Service apply.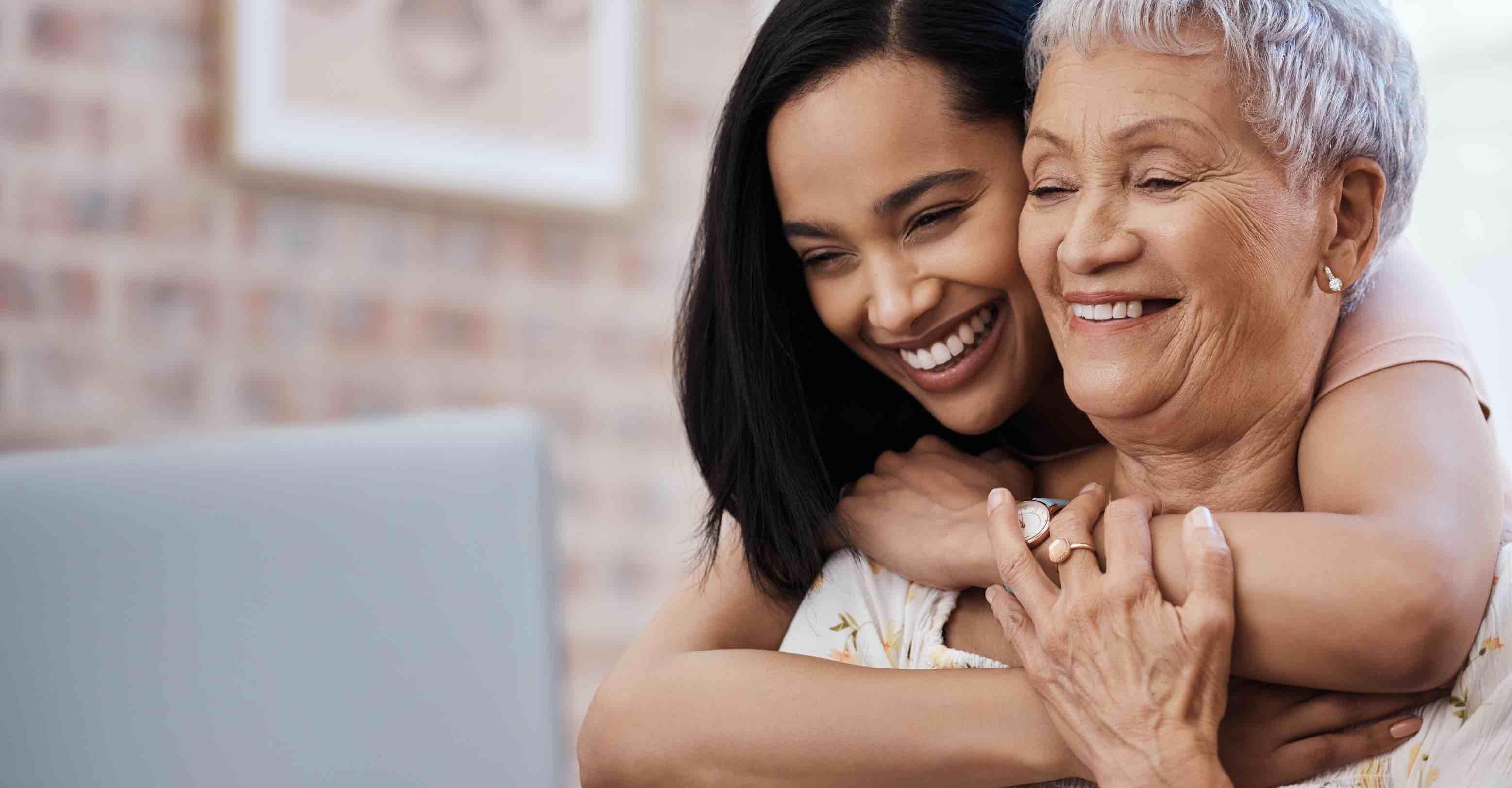 Compare costs, photos & reviews of senior living and care options near you.
Questions?
Call to speak to one of Caring's Family Advisors, or submit a request for more information here.
Didn't find what you were looking for?
Caring's Family Advisors can help answer your questions, schedule tours, and more.