22 Home Care Services for Seniors Serving Vancouver, WA
Located just north of the Washington-Oregon state line, Vancouver is home to 190,915 people, and 15.9% of the city's residents are seniors aged 65 and older. This is on par with the percentage of seniors in Washington as a whole, and slightly below the U.S. figure of 16.5%. Vancouver seniors who choose to receive nonmedical home care services can expect to pay $5,815 per month. This is higher than the nationwide average, but slightly lower than the statewide median in Washington. Older adults who require some nursing or therapy services can opt for home health care, which provides many of the same services as basic home care along with limited medical care.
Below we've compiled a comprehensive directory of every home care provider in the Vancouver area – complete with services offered and reviews from families who've actually used the service. In addition to our in-depth provider listings, we've compiled resources to help seniors and their families to access all the tools they need to age in place safely and gracefully.

Paying for Home Care in Vancouver, WA
The Cost of Home Care in Vancouver, WA
According to Genworth Financial's 2020 Cost of Care Survey, Vancouver seniors can expect to pay an average of $5,815 per month for home care services. Rates in Vancouver are below the statewide average of $5,941, and above the national average of $4,481. South of Vancouver in Salem, Oregon, home care runs around $5,291 per month, while in Corvallis, the same type of care costs an average of $5,425. Just to the north of Vancouver, rates are higher in Longview, where seniors pay about $5,819 per month for in-home care.
The Cost of Home Care vs. Other Senior Care Options in Vancouver, WA
The $5,815 cost of home care is about midrange compared to other long-term care options in Vancouver. Rates start at $3,510 for adult day health services, while assisted living averages $4,831 per month. Home health care costs about $5,911 per month. Seniors with complex medical needs who require around-the-clock skilled nursing care pay an average of $10,083 for a semiprivate room in a Vancouver nursing home.
Nursing Home Care (semi-private room)
Note: Data for Vancouver was unavailable, so data for the nearest city, Portland Oregon, was used instead.
Financial Assistance for Home Care in Vancouver, WA
Given the high cost of in-home care, many people use one or more forms of financial assistance to cover the expenses. Below, we explain some of the most common sources of financial help for paying for in-home care. If none of these options are available to you, you can reach out to your Area Agency on Aging or Aging and Disability Resource Center to learn about local resources.
Long-Term Care Insurance: Long-Term Care Insurance covers expenses related to senior care, including in-home care. Depending on the policy type, beneficiaries may receive a cash payment to use towards long-term care or reimbursement for qualifying long-term care expenses. Note that there are limitations- typically a maximum benefit of $150 per day- and exact coverage terms vary depending on the exact policy, so always check the details.
Medicare: Medicare does not cover in-home care because it is classified as custodial, or non-medical, care. However, some Medicare Advantage and Medicare Supplement plans, which offer expanded benefits, may cover in-home custodial care.
Medicaid: Medicaid coverage of in-home care varies between different states because it is not a federally mandated benefit. Currently, all states cover some in-home care either through their standard Medicaid or a waiver program. The specific coverage rules are set individually by each state.
Veterans' Benefits: The Aid and Attendance benefit is a monthly cash payment that beneficiaries can use to pay for senior care, including in-home care services. To qualify for A&A, Veterans must already receive the VA pension and meet several additional requirements, including needing assistance with the activities of daily living.Contact the Department of Veterans Affairs to learn more.
Reverse Mortgages: Home Equity Conversion Mortgages (HECMs) are federally insured loans that are available to homeowners age 62 and over. Reverse mortgages allow you to access a portion of your home's equity in cash, tax free. Many seniors use reverse mortgages to finance their care expenses, including in-home care. Note that although there are no monthly payments due on reverse mortgage loans, borrowers do have to repay the loan once the last surviving homeowner passes away, moves, or sells the home.
Free & Low-Cost Home Care Resources in Vancouver, WA
Vancouver seniors who wish to age in place in the comfort of their own homes can access support through a number of free and low-cost programs. These include meal delivery for homebound seniors, assistance in finding home care services and help with safety-critical home repairs.
Determining Your Loved One's Need for In-Home Care
Vancouver seniors who wish to age in place in the comfort of their own homes can access support through a number of free and low-cost programs. These include meal delivery for homebound seniors, assistance in finding home care services and help with safety-critical home repairs.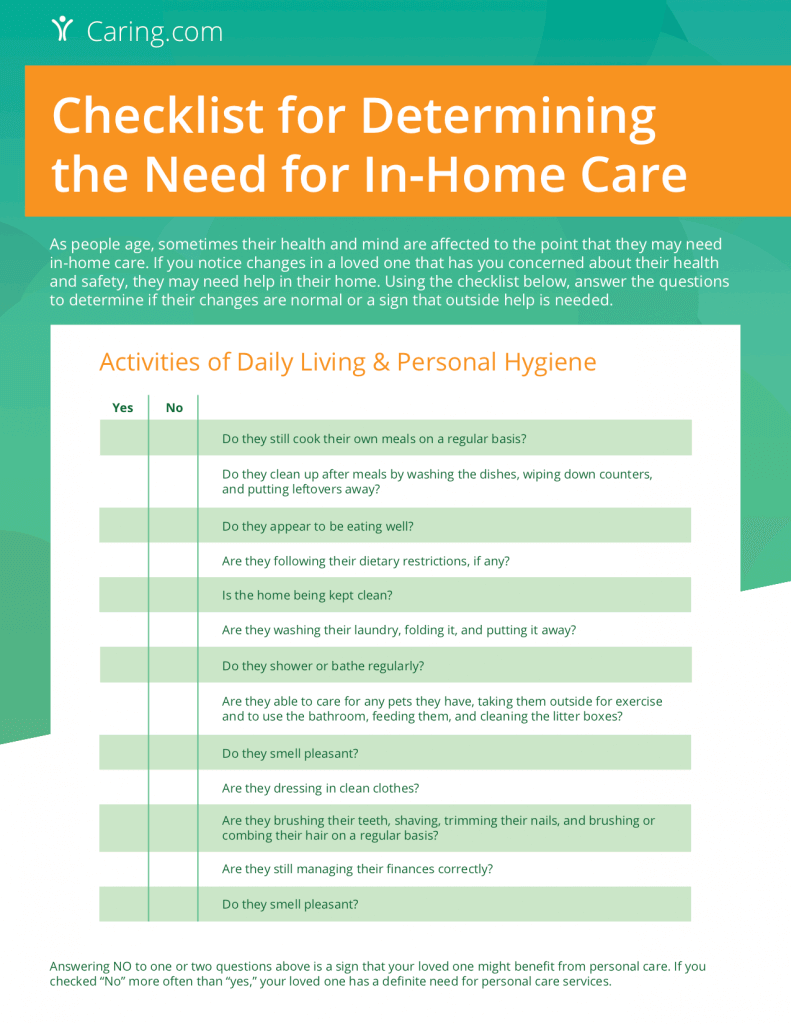 Guidelines for Talking About In-Home Care
If you've determined that your loved one needs the assistance of a care provider in their home, it may be time for a difficult conversation. Handled correctly, however, this process can bring a family together and ensure that everyone's concerns are addressed. Use this PDF as a starting point to help the conversation stay as positive and productive as possible.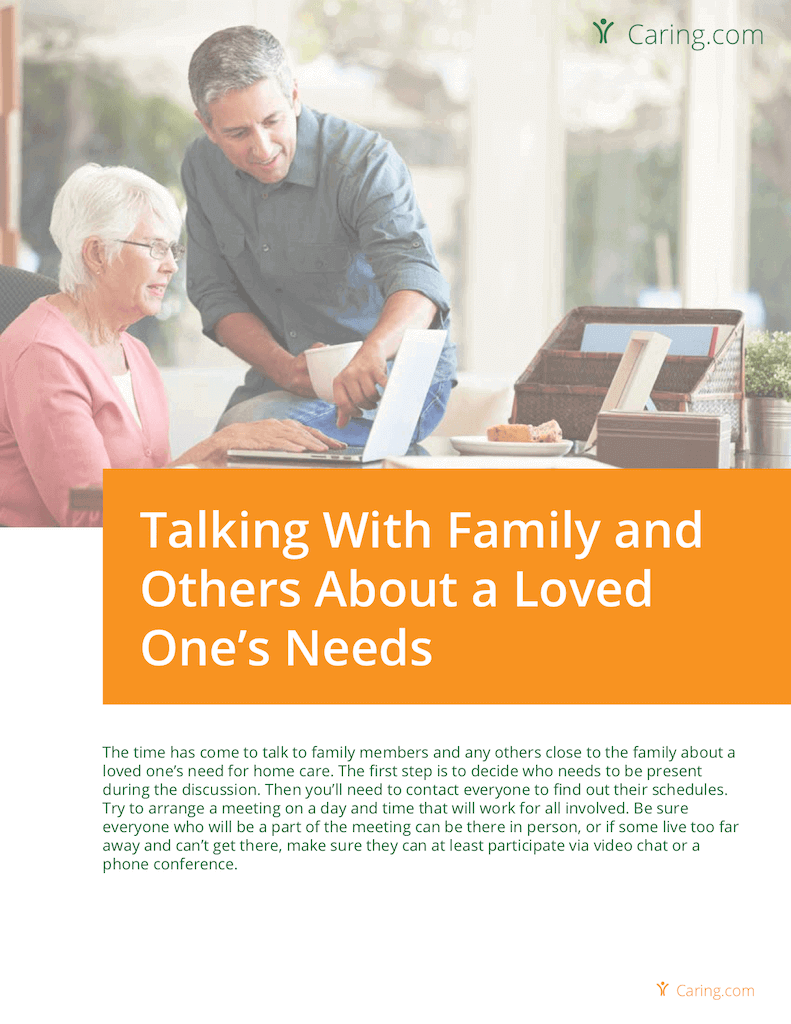 Frequently Asked Questions
What types of services can a home care agency in Vancouver, WA provide?

A home care agency in Vancouver can provide a wide range of services customized to the needs and preferences of each senior and their family. These services may include assistance with personal hygiene, light housekeeping, meal preparation and grocery shopping. Home care workers can also spend time engaging seniors in social and recreational activities such as playing cards, going for walks or attending worship services.
What is the difference between in-home care and home health care?

In-home care includes nonmedical services delivered by unlicensed caregivers, while home health care services are provided by licensed and regulated health care providers, such as nurses and therapists. In Vancouver, home care rates are slightly below the average rates for home health care services.
What is the average cost for in-home elderly care in Vancouver, WA?

On average, in-home elderly care in Vancouver costs $5,815 per month for 44 hours of care each week. This cost can differ based on a senior's unique needs. Seniors and their families can estimate the cost of in-home by multiplying the average hourly rate in Vancouver, which is $30.50, by the number of hours of care they expect to need each month.
Assisted living homes vs. home care: how to decide?

Assisted livin facilities provide nonmedical assistance with activities of daily living, as well as room and board in a structured, communal setting. This type of care may be ideal for seniors seeking a maintenance-free lifestyle where they live in close proximity to others. In comparison, in-home care includes similar supports to those offered in assisted living communities, but home care clients have the ability to direct their own care, choose their caregivers and maintain control over their living environment.
What is a home care assessment?

A home care assessment is a noninvasive review of the types of services and supports a senior needs to safely age in place. Home care assessments are generally conducted by a licensed nurse or social worker in consultation with the senior and their family members. In most cases, home care assessments are reviewed on a regular basis and updated as needed to ensure the senior always receives the right type of care for their current needs.