Family Matters In-Home Care
Offers Home Care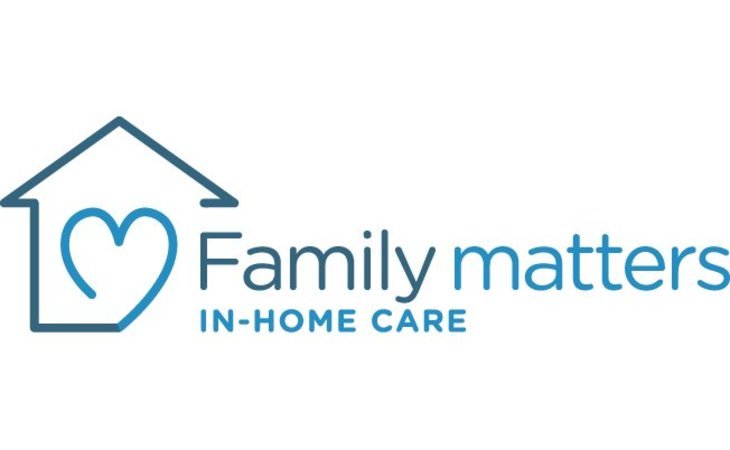 ---
Reviews of Family Matters In-Home Care
Home Care Reviews for Family Matters In-Home Care
February 13, 2020
I am a current client of this provider
FamilyMatters has been very attentive to both my mother's and her family's needs they are thoughtful and caring
January 24, 2020
I am a current client of this provider
Great company .The best iv ever had.
January 14, 2020
I am a current client of this provider
When I selected Family Matters I had been provided with a list of several agencies. I continue to be glad that I selected Family Matters because of the quality of care I receive consistently from their staff of in home health care providers, and the accessibility of their management. In home staff excelled taking care of me, my 2 elderly cats, coordinating my transportation needs for medical appointments and helping communicate with my friends, family and medical staff. I recommend this agency strongly without reservation.
January 13, 2020
I am a past client of this provider
Family Matters has a great team of providers. My Father needed extra care after getting out of the hospital. The care givers were extremely kind, experienced and knowledgeable. They arrived on time. They provided light cleaning, meal preparation, daily walks and exercises. My Dad was given a balloon by one of the providers to help with mobility. He got such a kick out of that he even named it "Wilson" That personal touch meant so much to him. Thank you Family Matters.
July 30, 2019
I am a past client of this provider
We used Family Matters in order to provide much needed extra support for my Grandfather. We were looking for quality care, quickly. I was able to contact Family Matters and set up a meeting within 1 day. The Caregivers were matched with my Grandfather and began the very next day. The caregiver and I wrote notes via the binder we were given back and forth in order to have clear communication of how the shifts went. If I ever had any questions regarding care, or scheduling Erika our case manager was very responsive via text and phone call. I appreciated their support during our time of need. When I needed to contact the office directly I received a call back quickly. Payments were easy to make and the finance department was also quick to respond via email with any questions I had. I appreciated the detailed invoices for review. Thank you to the caregivers who took care of my Grandpa.
March 27, 2019
I am a past client of this provider
My 95 yr old father had a drastic change of health and we needed to find care-giving quickly as my mother couldn't handle it alone and I live nearby but not with them. (He also has mild Alzheimers) A neighbor in elder care had recommended Family Matters so we called them first and met with Karen that afternoon. She was very friendly, informative and responsive. She was able to arrange a caregiver to start the next morning. We had 6 different caregivers over the time we used their service since it was an immediate need. My mother said each one was was very helpful and respectful to my father. Since this was all new to us, at our request the caregivers offered helpful suggestions on supplies for my father, tips for managing various issues, etc, based on their experience. They went to a doctor appt with us, Walgreens for supplies, and even to church, whatever my father needed. The company would text me and ask how each caregiver was doing and let me know who was coming the next day. I felt I could call or text them at any time with questions. Only one time was one caregiver about 10 minutes late and we were notified, all the rest were on time and stayed the 13 hours a day we needed. Thankfully my father's health improved and we no longer need their services at this time. If things change, we would not hesitate to use them again or to recommend them.
Provider Response
Hi Christina, Thank you for sharing your experience with Family Matters. I will be sure to pass the positive feedback on to Karen and the caregivers. We're happy that everything worked out so well and your father's health has improved. Warm regards, Jacob Laffen
September 29, 2018
I am a past client of this provider
Mom had a stroke in June and is now paralyzed on her left side...she was my father's care taker. As you can imagine this has a required a complete change in our family roles. After reviewing and calling multiple home care agencies, I decided to have Erika from Family Matters come to the house for an evaluation/consultation. Erika was extremely organized and she was able to answer every question that I had. I decided to sign a contract with Family Matters, paid a deposit, and Erika immediately started reviewing her available staff to find the best person for mom. Each person that came to the house was very nice, caring, & compassionate. However, we had to go through a few people to find "the perfect fit" for mom. Each time I contacted Erika and there were no problems. I would just tell Erika what worked & what didn't work. Finally we met Roshanda D. and she was the person that "fit just right". Not only was she caring & compassionate, she was eager to help. Roshanda listened, understood our needs, and jumped right in always going that "extra mile" to ease our stress, help with mom, & do extra household chores...usually without being asked. Roshonda helped us with dishes, laundry, food prep for mom, and my mother being total care with a Foley catheter...you know the rest. Roshonda also helped me with mom's daily exercises. It was such a relief to have someone to help me with mom and to chat with during "down" time. I would highly recommend Family Matters & if the first few people are not that "perfect fit", don't give up. Just contact your family member's case manager and tell that person what you need more of (or less of) and they will work with you.
April 26, 2018
I am a current client of this provider
Family Matters is a warm and compassionate company. The team is thoughtful, thorough, proactive, detail oriented, communicative and honest. They handle all aspects of care with finesse and warmth. I highly recommend Family Matters for your loved one.
April 14, 2018
I am a past client of this provider
My friend is a superb social worker at PAMF PA and she recommended Family Matters to me. I worked with James to secure assistance for a family member headed to 2 doctor's appointments in less than 24 hours. He got back to me less than 3 hours later with the name of a caregiver who could assist us, and she did a great job. James set everything up for us perfectly and was both efficient and caring. I recommend Family Matters without reservation.
November 30, 2017
I am a past client of this provider
I had major spinal surgery and I live alone. Without FamilyMatters' caregivers I would have required a rehab facility. I had several caregivers over 3 weeks and each one was delightful to have in my home and so very helpful and competent. Themet all my needs with grace, kindness and enthusiasm. I highly recommend FamilyMatters for non-nursing in-Home care and support.
November 14, 2017
I am a past client of this provider
In 2016 my father fell ill in January. My sister and I tried to take care of him but it came to a point where we could not handle it. He would lose his balance and at time end up on the floor. Alone, my sister and I could not get him up. We decided to look for some help. In March we contacted Family Matters and they were wonderful. We said we needed men who were strong enough to help my dad and someone personable. We were lucky enough to have David and Slim. They came part time for 3 months. In June we decided we needed someone full time. David and Slim were kind enough to work out an arrangement where one of them was will him 24/7. My father died Jan 2017. David, Slim and Family Matters were wonderful, kind, loving and we were so lucky to have had them during a very difficult year.
October 06, 2017
I am a current client of this provider
Family Matters was recommended to me and my father who oversee some of the care decisions for a client we have known for years. Family Matters came in at just the right time for our client. I can't share enough what a valuable service they provide. The caregivers have been outstanding and our care manager, Linda, has been amazing. Thank you to Family Matters for helping keep our client safe and comfortable at home!
May 27, 2017
I am a current client of this provider
Family Matters goes above and beyond. They really meet the needs of my mom who is in independent living. We had a situation where my mom needed to go to urgent care, i contacted Linda, and it was taken care of even though our daily care taker was not available. Amazing! My mom really likes her daily caretaker, too, and calls her 'my little sweetheart'. Highly recommend this service!
April 17, 2017
I am a current client of this provider
Family Matters works with our insurance company, which is one of the reason why we hired them. Their caregiver is excellent. They get my husband up in the morning, wash him, and get him dressed. They feed him breakfast, lunch, and dinner, and then put him to bed. They are excellent.
March 02, 2017
I am a current client of this provider
Family Matters In-Home Care continues to provide outstanding live-in 24/7 care for our 89 year old Dad who had a mild stroke in January 2016. Erika is very professional, understanding, and a wonderful care manager who has provided excellent permanent and fill-in caregivers. She is always available to answers our questions, handles any issues that come up with Dad, and is quick to follow-up with the family. Edna and Imelda are Dad's permanent caregivers. Both are experienced caregivers, compassionate, flexible, and very dependable. The caregivers help Dad with his activities of daily living and keep a daily journal as a source document for themselves and our family. Dad and his caregivers enjoy the daily walks and exercise class. They provide excellent care, encouragement, and companionship for Dad. Erika has found the perfect caregivers for our Dad and family. Our experience with Family Matters In-Home Care team has been extremely positive. We highly recommend them as the agency to care for your love ones!
September 27, 2016
I am a past client of this provider
Jacob from Family Matters came out to meet my mom's sister and talk about care options in the house. I really appreciated how kind and patient Jacob and his staff were with my mom. Being far away in San Diego, it felt good having someone I could trust to take care of my mom. The care had been outstanding. I highly recommended Family Matters.
April 14, 2016
I am a past client of this provider
We were very pleased with our relationship with Family Matters. They were responsive and timely in our dealings with them. The quality of in home health care provider was excellent. The providers were compassionate, responsive and flexible. We would definitely use Family Matters again should the need arise.
February 27, 2016
I am a past client of this provider
The quality of service received was very good. The caretaker was thorough, caring and became like family. We could always depend on him to be on time, cheerful and personable. We highly recommend Family Matters.
February 26, 2016
I am a current client of this provider
Excellent flexibility with scheduling and replacement of caregivers when necessary. Expect more clean-up and cooking from caregivers.
December 21, 2015
I am a current client of this provider
We hired Family Matters for my husband. We hired them because they were willing to come to our home and interview us and to bring two or three people for us to interview, in terms of providing home care, and the interviews went very well. We have a helper here, if any days we need. They help with bathing, dressing, medication reminders, transferring, and meals. The caregiver is very efficient and very polite. She is also caring and knowledgeable and punctual.
October 21, 2015
I am a current client of this provider
Outstanding company! The caregivers were prompt, knowledgeable, efficient, compassionate, kind and supportive. My family was very pleased with their service.
June 24, 2015
Other
Family Matters came highly recommended to me by another care manager. Some time passed before I actually called on Family Matters to help me in a most challenging situation. I was doubtful that my client would tolerate a caregiver...even for brief visits, or that Family Matters would persevere in this untenable situation. With some creativity Jacob not only found the perfect caregiver for my client, but went way beyond the call of duty to insure that the client's needs were met. I will always be grateful for the way Family Matters helped make this situation a success. They are my "go to" agency of choice.
May 24, 2015
I am a past client of this provider
Family Matters management and server gave me excellent care over an 8-week period. The management and group were knowledgeable, well organized, sympathetic, and flexible in answering questions and providing for my needs. My home aide provided excellent care, was always positive in attitude, helpful in all types of tasks as needed and able to provide support, and encouraging as I gained strength toward independence. Always good company. She was skilled in personal, physical care, household chores, cooking, and cleaning tasks and an excellent driver of my care when required.
April 23, 2015
I am a past client of this provider
Family Matters is excellent! My father is 88 and suddenly started having fainting spells, so I needed a reliable caregiver to watch over him. After looking online, I found this family-run business. Family Matters is run by Carol and her two sons, Jacob and Marcus. Throughout the process, they were easy to deal with via phone and email. The best thing about Family Matters was that they were so willing to work with us to meet our specific needs. The entire process from finding a helper to paying the final bill was hassle-free. I was very happy with their service and recommend them highly!
November 06, 2014
I am a current client of this provider
Family Matters In-Home Care has provided service for my 86 y.o. Mom since August 2014. We were with Addus Health before and they were terrible. Family Matters has been responsive and effective in providing the care workers who can help my Mom with her day to day living needs. I appreciate their responsiveness and ability to provide positive solutions that help my Mom enjoy her day. She worries less and is in good spirits, all of which are important to me. Thanks Family Matters for all you do.
October 31, 2014
I am a past client of this provider
Our mother was put on hospice care in late May. My sister had used the services of Family Matters earlier in the year so I contacted Marens to see if they could provide us with 24/7 care for our mother who has dementia and heart failure. Marens, Jacob and James put together a team of 3 absolutely amazing woman. They started their duty on June 1st and we have no idea how I would get along without them. They care as much about the well being of my mother as we do. Dementia is daily challenging but these ladies always rise the occasion with unlimited patience!!! Family Matters attracts the right kind f people. The caregivers all attest to the fact that Family Matters always put their clients first.
September 29, 2014
I am a past client of this provider
My mother is a feisty and fiercely independent 92. She lives alone very well and loves her independence and solitude. However, she is unstable on her feet, profoundly deaf and refuses to wear her hearing aid when she leaves home. We wanted a companion to go out with mother to keep her safe. Jacob at Family Matters listened closely to how I described my mother and what we thought her needs are. Within less than a week, he identified a caregiver who is not only qualified but also patient and gently firm with my mother.
August 15, 2014
I am a current client of this provider
Yes - they are fantastic and trustworthy - they took great care of my parents!
July 03, 2014
I am a current client of this provider
My father is on hospice care and needed someone local to provide care (I live about 2.5 hrs away). We started with part-time care from Family Matters and two days into the schedule, my father had two accidents, when the caregiver wasn't there. It was clear we need to transition to 24/7 care quickly, for Dad's safety. Within an hour's time, Carol and her team had a caregiver and schedule in place. They handled everything - and with the same caregiver. It was amazing! Our caregiver, Dorie, is a perfect match - she is phenomenal! I can't say enough good things about the care she provides to my dad. She is so devoted to him already, even to the point of sitting by his bedside until the wee hours of the morning, when he's having a restless night, to let him know he's not alone and to ensure his safety. She is compassionate, attentive, and so knowledgeable - takes her responsibility very seriously ,and is diligent about documenting meals, vitals, and medications throughout the day. Even the hospice nurses are impressed, as she works hand-in hand with them. She has taken over every aspect of Dad's care including showering, grooming and meal preparation. She goes the extra mile with a smile to add a personal and happy touch by placing fresh flowers on my dad's meal tray and has safety-proofed the house, which she has spotlessly cleaned. She keeps me well informed every day. Great communication by this team! I'm so relieved that Dad is safe and loved when I'm not there. The FM team (Carol, Marcus, and Jacob) continue to follow-up with me regularly; their compassion and follow-through is extraordinary. We are so lucky to have Dorie in our lives and have Family Matters In-Home Care to thank for that. You will not find a better senior in-home care agency out there - I guarantee it.
June 19, 2014
I am a current client of this provider
Quality customer service. The caregivers are interested in addressing your particular needs. They are always on time and flexible if extended hours are needed. I highly recommend them!
May 12, 2014
I am a friend or relative of a resident
As an Estate Planning Attorney, I encounter clients who need in-home care regularly. I refer them to Jacob with no hesitation. He is very attentive and always provides clients with satisfactory services. Thanks so much for exceeding my expectations, Jacob! I love doing business with you.
April 30, 2014
I am a current client of this provider
It gives me great pleasure to share my experience with Family Matters. I've worked with patients and families cared for by Carol, Marcus and Jacob. I'm impressed with the outstanding professional care provided to patients but also to everyone in the house. It was also impressive to hear from a family that the hired caregiver was accompanied by a Family Matters staff member on the first visit. The client was very impressed to have the caregiver introduced, arrived safely and made sure that they were a good match. Family Matters goes the extra mile to do what needs to be done and then some provide gold level care.
April 22, 2014
I am a past client of this provider
I used another local eldercare outfit in Los Altos before I found Family Matters and it was like night and day. Carol and her staff are remarkable. It is like having your own family care for your loved ones. They are experienced caregivers, compassionate, loving, responsible, on time, and medically aware. They gave top of the line care to both my mom and dad. My dad had Alzheimer's and acted out. They were gentle and handled his outbursts with humor and love and I'm so grateful for that. They took stress off my entire family by caring for my folks!
April 18, 2014
I am a current client of this provider
Jacob at Family Matters In-Home Care was referred to me by my friend Randee who specializes in elder care, so I had high expectations to start with. And Jacob definitely delivered: We needed a caregiver on short notice, when my Dad's regular caregiver had to take the day off. Jacob responded promptly, arranged for a caregiver (who was excellent) and then called to follow up to make sure everything was OK. Our entire experience with Family Matters was extremely positive and we would not hesitate to use them again - we are thrilled to have found such a wonderful in home care resource!
March 26, 2014
I interviewed this provider
Our family was very grateful to have found Family Matters to care for our 90 year old mother who needed in home care after fracturing her back. It was a pleasure working with Jacob and Marcus. They were very helpful in matching two caregivers with our mother's requests. There were very flexible with our needs and schedules. I cannot say enough good things about Elisa and Loida . They were both very professional and always arrived on time. We were very impressed on how they communicated with each other daily to keep one another up to date on our mother's progress. Also so impressed with the charts they kept daily on our mom's needs, physical therapy progress, meals, etc. We highly recommend Family Matters to anyone who needs help caring for a loved one. Sue H.
March 07, 2014
I am a current client of this provider
Family Matters In-Home Care provide loving care. They put up with me and are just wonderful complete wonderful. They pay attention to my needs and do such a great job. They take the time to come with me to my appointments. They learned my needs, thats why I am here today!
February 11, 2014
I am a current client of this provider
Family Matters provided us with a wonderful caregiver and his name is Jose. He's absolutely fabulous and goes above and beyond. He's been a blessing in our life. He's really wonderful. He does physical therapy with my husband. He also does bathing his bathing. They go for walks where he helps my husband with his balance. It's a very busy 4 hours when he's here. He helps me with a lot of things too that he really doesn't have to do but he helps me. I have nothing but great things to say about him. I didn't have to worry about anything like billing and scheduling, the management just take care of them for me. They're very caring and helpful. I know I can call them anytime.
December 30, 2013
I am a current client of this provider
We first heard about Family Matters from a family friend that works in healthcare and knew that we were in need of some assistance taking care of my mother. When we first contacted them they were prompt, courteous, knowledgable, and accommodating. We've only been with them for a few weeks now, but so far they have been a class act.
September 30, 2013
I am a past client of this provider
I've met with Jacob several times and we talked about my mom. We talked what we wanted for her and what we're looking for as a family. We we were looking at not just physical care but also somebody that was going to be a match with her personality and her social side. We want somebody who would be interested in taking her out shopping. We were looking for a live-in kind of companion and have a quite a bit of caregiving experience because my mother was a nurse. She knew a lot what she needed and what medicine she was taking. Jacob took all the information down and then he went ahead and screened potential caregivers. Jacob also met my mom so he can get an understanding for who she was and her needs. He brought people that he felt really matched to what we were trying to do as oppose to other agencies who have a pool of caregivers and they just send whoever they have available. The caregivers that we picked have no drama in their lives. They didn't bring any drama. They're caregivers who have the passion to do the work at a caring pace that we were looking for. Somebody that could get to know mom and care about her and not just care for her. We did hire caregivers like were like that.
September 17, 2013
I am a current client of this provider
I was referred to Family Matters In-Home Care when my mother needed more care than I could handle on my own. Carol has been helping my mother for almost four years now. I honestly do not know what I would do without her. She is an amazing care provider. Not only is she extremely skilled at home care but is also one of the nicest people you could meet. She is honest, intelligent, compassionate, caring, respectful and highly dependable. When Carol is with my mother I know her needs are well taken care of. Most importantly, my mother adores her. She is her caregiver, companion and trusted friend. I wholeheartedly recommend Family Matters In-Home Care if you are looking for care providers that will go above and beyond for your parents or yourself.
September 12, 2013
I am a current client of this provider
I met Jacob's mother who is the founder of the company in my yoga class. She's so kind and I've known her for over a year now. She tells me stories about her caregiving business. Her son took over the business and developed it. I mentioned to her that I was not happy with my mom's caregiver at that time. She told me that her company is right down the street from my house. She suggested for me to get in contact with her son. I had my sister contact her son since she's the one in-charge of hiring caregivers for mom. My sister just fell in love with him the first time she met him. He's professional and very hands-on. He went with the process of finding new people with my sister. He came to the house and met my mom with the caregivers. The caregivers have great attitude. They're right there for my mother. They're very gentle with her. My mother loves them. They're just perfect.
August 18, 2013
I am a past client of this provider
Family matters provides outstanding care! When my mother fell and broke her hip I was referred to them by a friend to help her with her recovery. The caregivers they provided were wonderful. They followed the directions of my moms physical therapist to a t and helped her to become mobile again. I'm happy to say that my mother has recovered and no longer needs care!!! In the future if need be I will definitely turn to them again.
See all Home Care reviews (42)
See fewer reviews
---
About Family Matters In-Home Care
Welcome to Family Matters In-Home Care
Compassionate, quality in-home care that allows you or your loved ones to stay in the comfort of home.
At Family Matters In-Home Care our specialty is professional, warm and compassionate senior care that allows our clients to live independently in the comfort of home. Whether our clients need us for a few hours a day or around the clock, we'll always be there to provide quality, compassionate and responsive care.
We provide the following services:
Personal Care
Companion Care
Alzheimer's / Dementia Care
Hospice Care
Respite Care
Incontinence Care
Live-in Care
Cooking and light housekeeping
Laundry and change of bed linens
Grocery shopping and errands
Companionship and range of motion exercise
Bathing, dressing and grooming assistance
Transportation to doctor appointments, supermarket, pharmacy
Assisting with walking and transfers
Status reporting to family
Medication reminders
Much More!
Use our services because:
WE CARE!
We offer individualized services
Client makes the final decision
We have over 30 years of experience in healthcare primarily working with elderly population
We have extensive training in assessing and addressing the needs of the client
We have an excellent reputation in the community
We provide quality care
We're flexible
Our caregivers are held to a high standard and are well trained
At Family Matters In-Home Care our knowledgeable staff prides itself in providing exceptional customer service. Caregivers You Can Count On!
You can rest assured because we hire only the best caregivers, whom we would trust with our own family members. Our caregivers are employees and not contractors, who are thoroughly screened and insured to ensure you and your loved ones are fully protected. They participate in ongoing training and professional development opportunities, and many have experience with Specialty Care, including Alzheimer's, Parkinson's and hospice care.
Whether you are looking to find a companion for just a few hours or a full-time, live-in caretaker, we will match you with candidates who will meet and exceed your requirements.
Whether you need assistance finding a care home or an assisted living facility, we will work with a pool of reputable facilities to find you the best match.
At Family Matters In-Home Care we are familiar with the challenges facing persons losing their independence. Although we can't change that, we can help to make it a positive transition.
Family Matters In-Home Care proudly serves Santa Clara, San Mateo and Santa Cruz Counties. Please give us call 24/7 for a free assessment.
---
Services and Amenities of Family Matters In-Home Care
---
Senior Care Services near Santa Clara County, CA
Other Senior Care in Campbell, CA