Careplex Adult Day Care Center Inc
Photos of Careplex Adult Day Care Center Inc
Request Pricing
By clicking "Get Costs", I am providing express written consent to receive calls including automated/pre-recorded calls and automated texts for which I may incur a cost, as well as emails from Caring and its partners. I understand I am not obligated to provide this consent to utilize Caring's service(s). I acknowledge I was able to review the Agreement to be Contacted, Terms of Use, and Privacy Policy. This site is protected by reCAPTCHA and the Google Privacy Policy and Terms of Service apply.
Reviews of Careplex Adult Day Care Center Inc in San Antonio, Texas
Simply B
I have been to this facility and met the owner on several occassions. The owner is a very compassionate individual when it comes to her work and her community. She ensures every client is treated according to their needs and her staff follows through with her vision. As I read other reviews I am both happy and sad because we as people know that everyday won't be perfect but it is individuals like this that try. They provide a service but it is more than a job, I have known people that have worked here, received care as well as volunteered at the center and all have good and bad stories but the bad is mainly due to miscommunication on not the centers but on their behalf. I would recommend this FACILITY to anyone for both work and for taking care of family members. This facility has been around for over a decade and I pray it continues to be apart of this community for all they offer the local residents and nearby neighborhoods.
ConcernedCitizen12345
Careplex is a horrible facility that needs to be shut down immediately. I have visited this place on several occasions and the clients were dirty, the facility is dirty and smells. The director/staff is rude and do not care for the clients. All they care about is making money. I would not recommend this place to my worse enemy.
BrownSugar202
I WOULD NOT recommend careplex to ANYONE. They lack compassion & CARE at this facility. Do NOT send your family members here! They're constantly under staffed. They treat their clients like they're a number instead of people. The owner/manager is extremely rude & lacks the proper communication skills to run a business. Diapers aren't changed enough. Upon arrival my loved one had a face covered in food & snot as well as a soaked diaper. Everytime I come I find him soaked & dirty. When I asked for assistance they rudely declined. Every client walks around freely & due to the lack of activities some become agitated & aggressive out of boredom. I fear for the safety of the clients & believe that this facility ( I use that term loosely) shouldn't even be open. Extremely unsatisfactory!!
EmanuelBlessing
I am a friend or relative of a current/past resident
This facility cares for individuals, not patients. They offer personalized care and they have a registered nurse onsite that been practicing for over 25 years. The staff is knowledgeable of general healthcare and organized when it comes to transportation, medication schedules, special needs, and physical and mental health. I've had my mother go through this facility and the only reason I moved her is because I relocated. I highly recommend this as a safe affordable day care option
Jennifer345
I am a friend or relative of a current/past resident
I have had my senior relative at Careplex for the last 5 years and have received great care and reliable support. I love that they can pick her up from my home and bring her back in the evening. They always have new activities, outings, and holiday parties that she enjoys very much. The place is spacious, clean, comfortable, and there is a good ratio of staff to clients so that she always gets the attention she needs. The owner has been in the nursing field for over 20 years and is knowledgeable about everything healthcare related
ArianLovesKindness
I had an excellent experience here while i was out of work and recuperating after surgery. The staff here are professional and they catered to my needs as an individual. I was treated well here and respected. They have a well kept building and new furniture pops up every now and then. All clients are wonderful people and the activities with them were fun. I would still be here if i had not moved out of san antonio and i have nothing but good memories here.
DonnaAndReis
I am a friend or relative of resident
The new facility renovations are wonderful. The place is clean. The staff is friendly. The director is caring and responsible. The price is right. I'm glad to have found this place for my loved one with mental problems. She is happy here, and I'm happy that I can afford to keep her there rather than pay for in home care
Susanna435
My relative was admitted to this facility a few months ago. Despite the reviews, I chose this facility to care for my loved one because of its location and fair price. I had to move my relative into the hands of Careplex because of mistreatment in another local care provider. Since the move, my relative has been much happier. The food here is as good as any regular lunch cafeteria. The staff are friendly and well trained. The director is very forward which sometimes can be taken as aggression, but she is well educated and means well with her actions. This place is safe, comfortable, welcoming, and good priced, and I would recommend it to others.
M.dezama
I am a friend or relative of resident
I was reffered to this facility for my loved one by someone that i trusted and had been working with us for some time now with the State. After reading the reviews I was very skeptical but decided to give it a try because of the location and the trust factor I had with the State Rep. I must admit that it has been a BLESSING working with the Careplex Team and my Mom looks forward to going everyday ,,,Even on days that I insist she stays. I can only speak for myself but I feel that they deserve more creit than what there getting. Thanks Careplex
concerned_sos
Careplex is not the place for someone that cant do for themselves. The place has no high or low function activities for clients with speacial needs. Wheel chair confined clients sometime will not be fed. They have no protective covering to protect there clothes. Clients do not get changed as often as they should be and they saturate in urine and drips all over the floor.staff sticks special needs clients in the back cause they make to much noise. The staff/owner are awful to special need that cant speak up for them selves. Ive seen it! Please choose another place for the love of God,its not safe
A.rodriguez
I am a friend or relative of resident
I had my mom at Careplex. Unfortunately they did not meet up to my expectation. My mom came home dirty everyday. I also saw bruises on her body that would appear?? I would not recommend this place for anyone
John1973
I am a friend or relative of resident
Run from this place.... Do not put your loved ones here. Elizabeth the owner is yells at the clients. Elizabeth even throws the clients in the car port if they get on her nerve. That place always gets complaints... Bed bugs are everywhere.. Unsanitary
rebecca2012
I am a friend or relative of resident
this place is awful. there is bed bugs, lice, and clients are mistreated and put in a car port for misbihaving!!
About Careplex Adult Day Care Center Inc in San Antonio, Texas
Careplex Adult Day Care Center Inc is a Senior Living provider in San Antonio, Texas that offers residents Adult Day Care services. Contact Careplex Adult Day Care Center Inc for more details on services and rates.
Help seniors by writing a review

If you have firsthand experience with a community or home care agency, share your review to help others searching for senior living and care.
Request Pricing Information
By clicking "Get Costs", I am providing express written consent to receive calls including automated/pre-recorded calls and automated texts for which I may incur a cost, as well as emails from Caring and its partners. I understand I am not obligated to provide this consent to utilize Caring's service(s). I acknowledge I was able to review the Agreement to be Contacted, Terms of Use, and Privacy Policy. This site is protected by reCAPTCHA and the Google Privacy Policy and Terms of Service apply.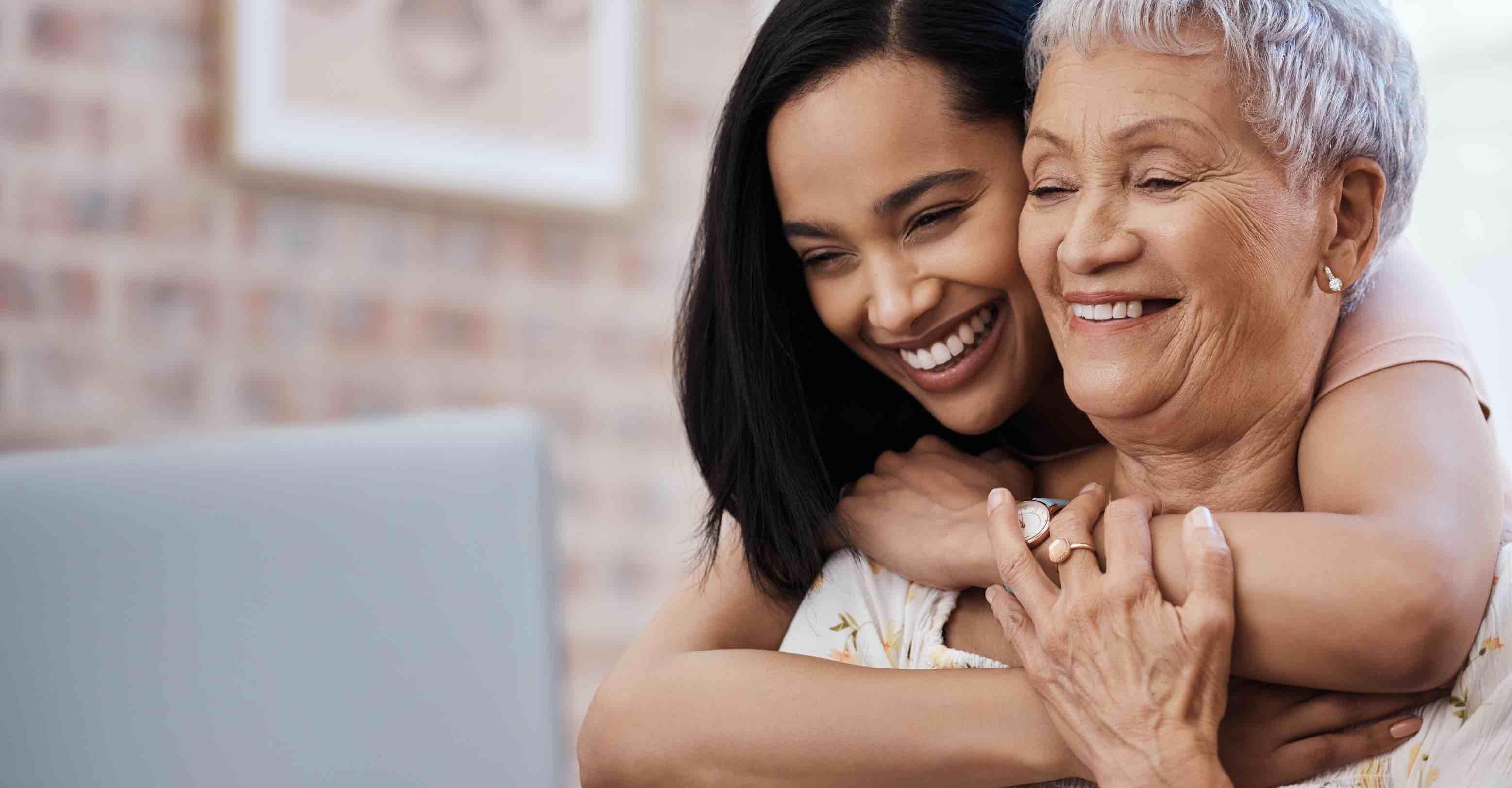 Compare costs, photos & reviews of senior living and care options near you.
Questions?
Call to speak to one of Caring's Family Advisors, or submit a request for more information here.
Didn't find what you were looking for?
Caring's Family Advisors can help answer your questions, schedule tours, and more.