🎉 PROMOTION Incentives already included in the base market rate. Ask Sales Managers, S...
1245 Colonel Drive, Garland, TX 75043
Offers Independent Living and Assisted Living
Photos of Brookdale Club Hill
Request Pricing
By clicking "Get Costs", I am providing express written consent to receive calls including automated/pre-recorded calls and automated texts for which I may incur a cost, as well as emails from Caring and its partners. I understand I am not obligated to provide this consent to utilize Caring's service(s). I acknowledge I was able to review the Agreement to be Contacted, Terms of Use, and Privacy Policy. This site is protected by reCAPTCHA and the Google Privacy Policy and Terms of Service apply.
Reviews of Brookdale Club Hill in Garland, Texas
4.7

4.8

4.5

5.0

4.5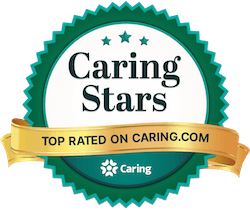 2020, 2022, 2024
View More
Steven
I toured Brookdale Club Hill. It was excellent and very, very favorable. The facility looked excellent. The rooms were in excellent condition. The amenities were many and varied, and the people I saw using them seemed to be pleased with what they were doing. I met the admission director and the homecare director, and both of them were very polished, professional people, very caring from what I can tell, and I had a highly favorable impression of them.
James
I went and toured Brookdale Club Hill. It was very nice. There were a lot of activities for seniors. The place was extremely clean and very well kept. I hope that I live in a place like that when I get old enough to move to a place like that. I would definitely recommend it. It was well laid out. The rooms were nice and open. They had nice, large decks in the room I was in. The rooms were decent sized, especially the master bedroom. The dining facility was very nice. The pottery, arts and craft, and game rooms were well put together. The staff who toured us around was extremely knowledgeable. She did a fantastic job of explaining everything. She had all the answers as far as trying to get me help with DD214 and what avenues I could go down to try to obtain that help. The tour was excellent.
Pam
I am a friend or relative of a current/past resident
My aunt moved into Brookdale Club Hill. She had a rough start, but she is starting to love it there. The staff is great. They're very efficient, very nice. The food is excellent. They have many things. Exercise class, performers, trips out. Whatever you want to do, they have it. They have a swimming pool, but I doubt if my aunt would do that, but she might. They have a good library. It's a little high priced, but it's worth it.
Shirley
I am/was a resident of this facility
I'm in independent living at Brookdale Club Hill right now. They're wonderful. I love it here. There are a lot of activities more than I can do. It's a beautiful facility. They have all kinds of things on the menu. We have six entrees to pick from, and then if we don't want any of those, they have a long list of things that we could pick from. I've never seen such a variety. It's exactly like a restaurant. You go in, they hand you a menu and you order off the menu, and they go and get it and bring it to you. I went to crafting with a twist the other day and we painted in there. Every Friday, you can go and gather in this big room and watch a movie. They also will drop you to your doctor's appointments. They have all kinds of games that you can gather and play. There are multiple bible studies, so you can go to the one that you like. They have church on Sunday afternoon at 3:00. The salespeople need to answer their phones. They need to empty their voicemail because their voicemail is always full. That's the only bad thing I could think of that they could improve on. There are a lot of apartments here. There are three floors where I'm at and I'm on the third floor. Some of the others just have two floors.
Augustus
I am/was a resident of this facility
I am a resident here at Brookdale Club Hill. The colonial architectural details of this facility are fabulous. It is extremely well designed. It is well planned because when you walk through the covered walkway outside, you're never exposed to bad weather. The common dining area is really nice. There is also a special room for elegant dining. The chef here does not have formal schooling, but he can make some really good meals. They are absolutely tasty and nutritious. There are a variety of different types of food available. There are also seasonal menus and daily menus. There are diet desserts available. The staff, generally, are really nice and helpful, as much as they can be. The residents are extremely friendly. The rooms are well kept, well done, and very stylish. It has nice carpeting. There are different sizes for the rooms. They are typical of what you would expect in a high-end hotel suite. The AC works perfectly, and they use top-notch units. We have a poker game every Monday. We also have arts and crafts, and they sell their crafts online. We also have Dominos and Bridge. We have church services and weekly transport service to WalMart. If you need to go on a side trip, they can do that. We have an exercise room, weight training room, barber shop/beauty salon, and a library.
Angie
I had a good tour at Brookdale Club Hill. We went all over the place and then into the cafeteria. They were doing an activity while we were there. We saw an apartment and it was good, as well as their craft room. It was just kind of an older facility and a little away from us.
Diann
We toured Brookdale Club Hill. The food was good and the staff was very pleasant. We were looking at a 2-bedroom, 2-baths, and it seemed to be sufficient at 900 and something square foot. We're kind of figuring out how we are going to place our furniture but it seemed to be adequate for what we need. It was an independent living. We found out that we could install ceiling fans and they were going to install the TVs on the wall, which would help us. They have a craft room, a sewing room, bingo, and a pool table. They also have a church room. There seemed to be quite a bit to do. I had a meal there that day. My husband doesn't have any teeth but they could mechanically chop his food if we needed it. They had alternate meals and alternate snacks too. They have a large number of different snacks and different vegetables so we were very impressed with that.
Marty
I am/was a resident of this facility
I'm in Brookdale Club Hill. I like that they will serve me three meals a day. Sometimes the food is pretty good, but not at all times. As for activities, they have movies downstairs and activities on Thursdays. They also serve wine and have entertainment. However, the staff are under trained.
Provider Response
Thank you for taking the time to share your thoughts. By giving us your feedback, you are helping us to understand what we do well and what we could focus on improving. Please be assured your feedback will be reviewed and used to help better serve our residents and their families.
Hunter 60
I am a friend or relative of a current/past resident
My mom lived at this facility for 7 years everything was ok until she moved into the assisted living. She was left many times unsupervised and in unsanitary conditions. The staff said that was not their responsibility. Needless to say we moved to another facility.
Provider Response
We want to thank you for taking the time to provide feedback. Our staff is committed to providing the highest-quality service and care and we will share your feedback with our management team.
Stephanie
I liked Brookdale Club Hill a lot. I thought it was very, very nice. The only trouble was the rooms were just so small. I was looking at two-bedrooms and two baths, and their bedrooms and living area were small. I don't know if I could take that or not. I always had big houses, and I'm going to have to get rid of nearly all my furniture. So that's the drawback, but the place was beautiful. They offer a lot of amenities, and I really like the grounds and everything. They get two meals a day, and they have doctors that come to the place if you need or want to see somebody like that. It's pretty good. There's a lot of trees and flowering bushes, and they have overhead roofing on the sidewalks. They have a wood shop, a library, and everything. They're just very accommodating.
Paul
Brookdale Club Hill was quite good. It's a nice place and bigger than the other one we checked out. I saw two apartments there and the dining room and they were good and big too. It's just a clean place.
Lynn
We looked at Brookdale Club Hill and toured the independent living. It's adequate, but the dining room is not very convenient to a lot of the campus. The staff was very hospitable and very efficient. Their rooms were rather small, but the location was good. They had a lot of hobby things. The place is alright. It could be a good choice.
Joalyce
The staff of Brookdale Club Hill was wonderful. They were really good, very easy to work with, and very attentive to what we needed. Just great all around. The layout of the facility was beautiful, and it was just a very pretty place to live. The rooms were small but they were adequate, and they had lots of room choices. My parents were able to find one that they can live in, so that worked out good. They have a library, a beauty shop, a fitness room, pool, bible studies, art classes, church services, and pretty much just anything they could possibly need.
Kathy
We went to both assisted and independent living at Brookdale Club Hill. It was a very good tour. The lady who gave us the tour was very nice and accommodating. I had gotten my schedule all shuffled around, and we had to miss the 11:30 appointment from Friday, so she was very accommodating about getting us rescheduled. She showed us both sides of the facility. We did not know if my father-in-law would just need independent living or if he was going to need some assisted care, so she showed us both sides of it. They have beautiful grounds, and they're not too far from both my brother-in-law and us. It's pretty great. They had activities.
Lisa
We went to Brookdale Club Hill. We decided at that point, when my parents were still open to the idea, that independent living was not enough care. The assisted living was a class A, not a class B. My dad is a class B, and they did not have openings on the first floor. They were not doing communal dining. The residents either picked up their meals, or had them delivered to their rooms. The staff was very nice and very helpful. The facility is older, but that's OK.
Sammy
We visited Brookdale Club Hill. It was beautiful. They were very informative, and they had a lot to offer. We liked the private cottages. They had a wonderful staff who were very informative. They told us about a lot of the history they offered. They told us about arts and crafts. We liked the independent cottages. It is on the waitlist, but they were able to show us one. The place was wonderful. They had bridges, fish in a pond that you could see, and little ducks.
J. G.
We talked to the person in Brookdale Club Hill. It was the most friendly and it had different options available. The staff gave us probably the most comprehensive tour. They mentioned that they have small apartments that are not necessarily assisted living. They showed us one of those that was along the perimeter of the facility. They showed us some of the rooms in the assisted living center, and we got to see the cafeteria areas, too. It seemed they had various levels of support for those that just wanted to be more in a community like that. We saw a little bit of the parking space. We weren't too concerned about it because most elderly folks are not going to have their driver's license anymore. I don't know how long my mom will have hers; I wasn't concerned about parking. They had pretty nice grounds. It seemed like it was an older place, and the trees were bigger. It seemed pretty pleasant at least at the entry point where we came in. The staff was very accommodating in every way. Brookdale Club Hill is a little bit older, and the rooms are average. I think they had the least Covid restrictions that made it possible for us to even get in. If we put somebody at age 90 in a place and we can never see them, it's already a shock in it of itself, and for them not to get a direct family visit and not knowing when the family could even come in is probably the negative that all of them have, so Brookdale Club Hill, having some level of accommodations where you could actually have a reasonable visit, made it the most interesting.
Cheryl
My mother will be moving into Brookdale Club Hill. I liked the atmosphere of the people that were there, and I liked the way that their environment was done. It didn't feel condescending to the elderly like some do. I loved that they've got a separate building set up for the seniors to do crafts, they've got woodworking, stained glass, painting, and ceramics. They're a very active community and I saw more of that than I did at some of the others. Their staff has been absolutely the friendliest and the most helpful. They listened to my concerns and addressed them if they could, or realistically talked to me about some if we couldn't. I was there during dinnertime and it smelled absolutely wonderful. It was very well kept and very well appointed. It's great for the seniors that live there.
DS
Brookdale Club Hill is #1 on our list. It's a very nice facility. The lady who took us around was very knowledgeable and very helpful. The food was very good. They gave us a menu that had the food of the day and the choices of the day, and they also had choices that are always available. The people that we visited with were very friendly and very positive about the living conditions and the friendliness of the staff. Our challenge for that is that the actual location isn't that good, but other than that, it's the best facility of the ones that we visited.
Joyce
Brookdale Club Hill was wonderful. If we had the money we'd move right in. The place looked beautiful, everything was really clean, nice, and up to date. It was really nice. The staff offered to taste their food, but we weren't hungry. However, she did send us home with a lovely homebaked pie. Their dining area seemed to be very adequate. They have servers and the residents seemed to be happy with the food. Their menu always has three entrees at least and 20 sides every day. The reception was really nice. The only problem was the parking when you get to their clubhouse. We didn't know where to park, so we had to get out and go in to find out where to park, and we ended up parking in the fire zone. That was the only bad thing. The girl that gave us the tour was very helpful and very friendly. The community is beautiful and sitting on 16 acres. If you've never seen it it's really worth a tour. The apartment we saw was a little small.
DC
Brookdale Club Hill was nice, but it wasn't something that I was looking for. The rooms were OK, but a lot smaller than I could use. Nevertheless, the staff seemed very nice. The dining area looked very nice. They had a TV room and a card room. They have a bus that takes the residents to go shopping. They all seemed very friendly, helpful, and answered any questions that I had. The place was very neat and clean. The hallways were nice.
Linda
Brookdale Club Hill was too big. It's a gigantic campus. The staff was friendly and the rooms were nice. My father would be overwhelmed with the size of the place, but it's nice and well kept.
John
Brookdale Club Hill is a very nice looking place. It's very outstanding. All the people were very nice, including the residents. Everybody had a smile on their face. The staff was very good. The one-bedroom has a den, which could be a second bedroom. It was a very efficient looking apartment. We liked it. They have sewing and activities like that, and they have all the amenities.
Judy
Everything at Brookdale Club Hill was great. Cody, the guy who took us around, was wonderful. They had more activities there than most other places that I visited, and I thought that they had really fun activities for the elderly. Everybody was very friendly and the people who lived there were very happy. Everybody was laughing and talking. The director of activities, David, was great, with a great personality. They had some really good things there that other places didn't. For example, you can pick what you want to do when you move in, whether it's happy hour, tea, or inviting your friends for a housewarming, which I think is a great idea.
jackson32
Probably my first choice. Independant living and can move up to assisted living. Price is right. Close in to where I want to be. A little inconvenient for dining because of distance.
PamM
I would have loved to put Mom at Brookdale Club Hill. They had several buildings. We went into Building 10 because it was the one that had a 24-hour nurse and everything was self-contained. I was impressed with all the buildings, but I most impressed with Building 10 for my mother. The staff was great and really worked hard with me trying to get Mom in there. Everybody I talked to was nice and helpful. They had some group of ladies who were crocheting, and we also saw some doing arts. They gave us an excellent pie. The place looked very bright and decorated well. Everybody seemed to be very happy.
Anthony
I am/was a resident of this facility
We live in a cottage in Brookdale Club Hill. It's a fourplex. We have our own washer, our own dryer, and our own parking facility. They provide way too many activities. It's a full calendar every day and every evening of the week. They have great program. The staff is very helpful, particularly the entertainment director. We have housekeeping every two weeks and that includes laundry and cleaning. We have our own washer-and-dryer, so we don't have to worry too much about that. Breakfast is included in your rent. We're happy here.
Mervin
I am a friend or relative of a current/past resident
We love Brookdale Club Hill, so far. Mom's room is a lot bigger than the one she had at another place. It's a little older but clean, and the people are really responsive. They have an activity coordinator, a pool, a spa, and a place where the residents can get their hair done. They also have several buses to take the residents places. It is a large place.
Wayne558782
I am a friend or relative of a current/past resident
I moved my son into Brookdale Club Hill six months ago, and it has been fine. My son likes it, so it has worked out very well, and he has been very happy. They have a nice dining room where you go and dine. The staff is nice and very friendly. They have things geared toward the elderly, and my son is only in his mid-40s, but they do bingo and go out on trips. There are various activities, a pool, a library, and everything that you would need. The residents are extremely friendly.
Stacey887240
I am a friend or relative of a current/past resident
My mother is living in Brookdale Club Hill in Garland. We are very impressed with it. My mother is mainly impressed with the size of her individual living space in her two-bedroom cottage. That's what makes the difference. They have a calendar of events, and they have different people coming in to entertain them. They have an art room and a ceramics where you can go in and make crafts. My mother has done bridge and bingo. They have full-service dining, which is nice. It's good. She is OK there.
Marjorie213607
I am/was a resident of this facility
We just moved in to Brookdale Club Hill yesterday. It's been good. We haven't been here that long, but we're enjoying it. The staff is wonderful. They have bingo and sing-along. Our room is gigantic compared to what we were in, and it is wonderful, but they could improve on better communication between staff.
Mel120465
I had been to Brookdale Club Hill several times. I had gone to lunch and things there. It was very nice, and I had taken a tour of the place. I met a lot of the people that lived there, and they were very nice too. It was kind of expensive. I looked at all the areas that they had. They had from senior living to nursing home. They had it all there. The place was very clean. The food was great. The staff was very nice. I knew they had a workout room with a pool, or maybe the pool was outside. I was actually looking at the senior living. They had a stand-alone that had a car port with it and two bedrooms.
Darlene39
We visited Brookdale Club Hill. My mother did not like it because it was not updated enough and would not let her smoke. However, they were very nice and showed us around. The food was excellent. Brookdale Club Hill would have worked out best but because my mother smokes, it was not something that would work for us. We were trying to find a place that had a patio where my parents could sit outside and enjoy some fresh air. This place was very scenic with lots of trees and thought it would be something my parents would enjoy. The people there were very nice. It had pretty much everything we needed. Plus, they would administer and keep up with all the medications. When we needed new prescriptions, they would have to write it for us, so we were very excited about that. Brookdale was a lovely community.
Pat105903950
I am a friend or relative of a resident
My mother is at Brookdale Club Hill. We moved her there last April, and she is quite comfortable there. The accommodations are nice and spacious. Her biggest complaint is that there's not enough closet space. The grounds are beautiful. The staff provides excellent care. I have eaten there, and the food was quite delicious, but my mother sometimes complains about it. With regards to their activities, they have group games and little groups that come in and entertain them. They have different parties, and they invite family members. Transportation is provided back and forth to Walmart if she wants to go. Overall, I like the place, and I think it has everything that she needs.
Anonymous116692150
Brookdale Club Hill was very nice; I really loved it. Both the employees and the community were very nice and welcoming. It was clean, and they had a lot of activities going on in there. The food was good, as well.
A Caring Lady
I am/was a resident of this facility
We moved to Brookdale Club Hill and like it a lot. We like the general atmosphere, the surroundings, the landscaping, the activities, and everything that the facility offers. We have a two-bedroom, two-bath apartment. Their food is very good, and the dining situation is like eating in a hotel dining room. I'm more than satisfied with the staff; they're really nice, friendly, helpful, and very accommodating. They have exercise class in the mornings, bridge once a week, arts and crafts, lots of concerts and lectures, and the beauty shop is really good.
Caring'
Brookdale is the one we have the most interest in at this time. The facilities are attractive and well-managed. They have an assisted living unit as well as independent living units. They have a restaurant type dining, and they have a menu to choose from. They have a pretty broad program, they take them to various locations, and there is something going on every month I believe. In addition, they have in house activities.
Beky1
Dad really seemed to like the Brookdale Club Hill as it was really nice, and they were very helpful. She did show me one room and it had been good, it wasn't too big or too small. They had reading and a pool also. It all seemed pretty good to me. What I like the most was the fact that in the bathroom, if something happens and dad needed help, he had a cord where he could pull it, and it would signal them that he needed help, and also they had a button where every morning he would have to push the button to let him know that he is OK, and if he didn't push that button, they would send someone to come check on him.
Caring111560450
I am a friend or relative of a resident
We have placed my mother at Brookdale Club Hill. We like the physical layout of it. It is very clean. The dining area is very nice. I eat there frequently with my mother. The food is very good. The staff is very friendly and very attentive. One of the things that we like very much is the fact that my mother is able to do all of her therapy there in the facility itself.
tran2015
Preston S. and staff were wonderful and caring with my parents. Moving was very difficult, especially for my mother. Preston and staff came in, took care of minor details that needed to be addressed in apartment, finished helping mom unpack and hang up clothes, hooked up TV to cable, and more. Brookdale Club Hill went above and beyond to help my parents move so much easier! What a wonderful place and many thanks to all!
Mrs. Bradley
I am/was a resident of this facility
Brookdale Club Hill has a lovely setting. There are a lot of trees on the grounds and moats, bridges, and walkways built over the waterways. There are ducks and fish that are in the waterways in the summertime. You occasionally get to see blue herons. You have a choice of three entrees each meal, which are very well prepared, and snacks are available at all times. They have a number of different programs and activities to help encourage the residents to get out of their apartments and take part and to help them make new friends. The people are very caring and very conscientious about their jobs. They're very quick to respond if there's a problem. The activities are very varied. We have everything from putting puzzles together to having excursions, going out to different places and shopping. They do have doctors that come here to see clients who are not able or do not wish to leave the property. They also have podiatrists and other specialists that come. There is a library and a room for painting, and they do try to accommodate most of your wishes -- i.e., if you like to sleep late in the morning. It's not a regimen like you're in the military. There are mailboxes in the building that you live in, which are locked. There are several people that have lived here for a number of years, and some of the employees have been here for a number of years. In the way of food, just last week we had prime rib, and lobster tail a few days before that. We frequently have fried or baked catfish and salmon. The food is good. The employees are very helpful. I would recommend it highly. It's a type A facility, and you must be able to evacuate in 15 minutes under your own power. Otherwise, you can't live here because they don't keep enough employees to help a lot of people out of the building. I've been here for almost three years now. They offer you here a storage area inside the building, and you have your own lock and key. They also offer covered parking, which is an extra charge. They do also have someone from outside that has trained dogs to work with seniors, and they bring them in so that we have someone to pet.
Anonymous105857950
They were very nice and very friendly at Brookdale Club Hill. The facility did what I wanted. They had a good room. The place was very well maintained. It was in a nice area.
Caring109536550
I am in the process of moving mom at Brookdale Club Hill. This place is socially active for lonely elders. The food is excellent, and the ground is magnificent. It is a 27-year-old facility, so the trees are all great. The property is kept up. It is a beautiful little facility, and I think she will be happy here for many years.
Carolyn99208850
I am/was a resident of this facility
It has been wonderful for me being here. We have been running into the people visiting with them. That is like air to me. I am pleased with this place, but there is no way any human place is totally perfect, but I feel "full" like I'm living my life; it is just in a different place. We are free to move about. They do have a safety button, there are two in this apartment, and we report in everyday so that they know they have heard from us or they'll come. I'm very pleased because they have been responsive to any requests that I made. Everything is painted beautifully and is clean as a pin. Food is pretty good. They would deliver it. All in all, it has been going well. They have all kinds of activities going on all the time. They have a whole building, and we can go in there and makes things -- i.e., they have hobbies, card games, dominoes, bingos, and bridge. They take bus trips to places. It has been wonderful. I would just have to say I'm grateful to be here. I have a wonderful apartment. I just love it. It is very homey and very cozy. I just couldn't be more pleased. Everything is kept very clean. The buildings are spotless at all times. It is beautiful. They have living rooms in every building, and they have an organ in there in each one, and they have TV. It is a great gathering place.
Charlotte20
I am/was a resident of this facility
Everything is doing fine at Brookdale Club Hill. We just have elevator problems, and they're getting that corrected. I have leg and back problems, so it's hard for me to get up or down. They try to accommodate everybody, and they have to bring the food up to the floors. We have an area where we have sing-alongs, and people get together on our floor. They put tables up here for us to eat at right now. I suggest to keep the elevators running. That's our main concern over here. The services are great, and they really want us to be one happy family here. The help here is really good. There is a good rapport between the nurse's aides and the therapists. They want everybody to be content and happy. In my case, I don't make $5000 a month, so I can't pay that much if I rent here by myself.
Caring97562850
I was familiar with Brookdale Club Hill as I grew up close to where it was located. I didn't have much interaction with a lot of the staff -- just the sales director -- but he was very knowledgeable and helpful. The rooms were spacious with nice views from the balcony. I was not able to eat there, but my father did, and he enjoyed the food. They do have games for the residents and a craft room. They also go out on outings.
Caring87860650
My impression after I visited was very good. The representative that took me on a tour in the facility was knowledgable and personable. The staff was very agreeable and welcoming too. I enjoyed the setting especially the room setting which was very pleasant. It was really beautiful. However, I felt like it might not be appropriate for my mom because she is less mobile and is not willing to walk independently. Because of our reservations about her mobility, I felt like that might not be the best setting for my mom. I think it would be an excellent experience for someone who is stronger physically and enjoys the walk to and from the various buildings. They did have a physical therapy center though which allowed outpatient activities. I really wanted my mom to get involved with that. We didn't see the place as a potential place for her in the future. Consequently, we decided not to go ahead and pursue it at that time.
Provider Response
Thank you for taking the time to share your thoughts about our community. Your feedback is always considered and appreciated!
Sue46
It is a nice place. My mother likes it. The staff had been wonderful. She gets a lot of help, and they all seem very sweet. We don't have any problems. Her room is kind of small, but it is enough room for her. I have seen on their schedule that they do have some exercise classes. She likes the food and the choices. They give them choices and it seems to be a good variety. And, she loves the desserts, so I have not heard any complaints about the food.
Diane86710350
It is a very nice place. They offered more, but it was $3,000 a month. The ones we saw were very tiny. They had a $2,500 buy-in fee. The staff was really nice, but the main lady who worked with us was really pushy.
Caring87179850
I liked them, but the apartments were tiny. They had a tiny living room and a tiny kitchen. They did have a separate bedroom, but I'd like to have a twin bedroom. I would also have to use a public laundry. The people there are very nice. They have activities and a bus service. They've got a doctor that comes and visits. They've got a regular restaurant with 5 entrees at night.
Lynn30
I am a friend or relative of a current/past resident
My father-in-law is here. We chose it for him for its location and the facility itself: the amenities, the size of the unit that he is able to stay in, what they offered, and how beautiful the estate was. The rooms are big. They have a kitchen, two bedrooms, living and dining area. This is definitely the best of all that we looked at.
Caring56022950
I went here in February to help my sister get settled. We were all pleased with the dining room and the general infrastructure of the place. So far it's pretty OK without any problems. The most important thing for her is she's near her son. The staff seemed quite happy with their positions and very helpful to me and to my sister. My sister says she likes the food. They have a monthly schedule that shows several things going on every day. There is always somebody to get in touch with to explain things or to make sure that every little problem gets solved, so the people have an interest in making it smooth and easy.
Gail15
It was really cool and I liked it a lot. It was very unique and elegant. It was also very affordable. For only $1,700 you could stay there and you could eat all those free food. They had balcony. They had a swimming pool. They had a bar and a party room. It was not like anything that I had seen before. They had individual apartment with one bedroom, one bathroom, one living room and one kitchen. They could cook in it. It was like a real apartment. You could also eat in their main dining room, which was gorgeous. However, it was independent living and most of the assisted living were taken out by the people who started at the independent living. So, it was hard to come in from the outside to the assisted living because you had to start out as an independent living person. It wasn't also not a good fit for my mother because everything was far from the main dining hall.
Jaynie1
I went with my sister to look at this community. It's beautiful and we both loved it. It was clean as a whistle and she and I are both pretty particular about things. The staff seemed to be very nice and the rooms are very good size. We were looking at a 2-bedroom, 2 baths. Her main thing now is since she fell, she needs a walk-in shower and they're hard to find. It was really very nice.
Caring22679750
My father is here. This place is like literally 5 minutes down the road for me, so it is much more convenient. He moved in there last Saturday. A lot of the reasons why we chose this place was just the convenience of this place to where I like but I also like the surrounding around it. The grounds are just wooded area and they have a little pond there. I also like the people and everything. Everything is clean. The apartments are really nice. They're very accommodating and very nice. The staff has been very friendly and very helpful. It's early yet but I'm hoping that continues to be the case, but so far so good. I did taste their food last Sunday and it was pretty good.
Sherrill1
My father-in-law really likes this community. He heard about it and wanted to check it out so we visited this place. It is in the area not too far from where he lives right now in Garland. It was a very nice facility. There was a creek there that runs through the area and there were also lots of shades, which was really nice. This facility is also wheelchair accessible and that's really nice as well because my father-in-law is in a wheelchair. Regarding accommodations, unfortunately, they didn't have an apartment where my father-in-law could take his little dog with him. However, they did have apartments which were already furnished with a refrigerator and a stove. They're not that big though. What I like best about this facility is the fact that they will actually check on you and make sure that you're taking your pills and that they have a 24-hour emergency response where you can hit a button there in your apartment. And plus the fact that the cafeteria was a very nice place where you can sit and socialize. It would be perfect for my father-in-law. It was Sunday when we visited and we didn't call for an appointment, but a lady there helped us. She even invited us for brunch. They had a fabulous setup where you can have lunch or breakfast. They had all kinds of nice foods and they're very good. The staff was very nice. They went out of their way being nice to my father-in-law. They even have some girls that offered to walk with him and go into the cafeteria. That surprised me. Everybody was just very nice. They have activities set up for their residents. There was something everyday for them to go to. They have dominoes, bingo, scrabble, line dance class, exercise class, jewelry making class, etc. They have Bible studies and worship service on Sundays. Also they would take you out shopping.
Caring74158150
Everybody here was nice. However, she didn't know anyone there and she had to walk outside from the room to go to the entertainment and dinner. But the rooms were really nice. It thought it was spacious and well maintained. They had plenty of things to do there. I was able to talk to only one lady and she's nice.
Caring476
My dad and I visited here twice. It is apartment like. He liked the cottages, but the price was more than he can afford. The staff were very nice. The rooms were okay, not spacious but nice and clean. The activities and food were okay.
CaringBF
We visited this community and the place was very nice. It was pretty big. They showed us one apartment and it was nice. It had all the things you wanted, the basic things and that's it. I did see the dining room and it was very nice. You can order anything on their menu. They also have a little store where you can buy foods, like milk, that you can bring back to your apartment. They also have different games for their residents. They have a little bus that takes you shopping or to your doctors.
Sarah16
They have both independent and assisted living options. It was a very nice facility. The rooms were very nice and most of them were updated. They were of good size and good square footage. They have wonderful staff and wonderful food. They also have many activities for residents to do.
Carol29
My mother is very happily associated with this community. We chose this facility primarily because of the atmosphere and affordability. She has a one-bedroom apartment that is spacious, acceptable, and fits her needs. I'd eaten there with her when she first went in and she said it was like a five-star restaurant. She's an active senior and they've got a lot of activities that she participates in like she goes to the gym and attends Bible studies.
Joyce11
I went to this community and I really enjoyed my visit. The staff were cordial and they showed me around the facility. It was very beautiful but it was a little expensive for me.
Services and Amenities of Brookdale Club Hill in Garland, Texas
Costs
Fee Structure Extra: We offer a month-to-month rental
Room and housing options
Companion Suites: We do not offer companion suites
About Brookdale Club Hill in Garland, Texas
Brookdale Club Hill is a senior retirement community located on landscaped grounds off Broadway Boulevard offering convenient access to a number of shops and restaurants. The retirement community provides personalized independent and assisted living options in a warm atmosphere with a choice of one or two-bedroom apartments featuring private bathrooms, kitchens, ample storage and 24-hour emergency response systems. The facility has a general store and beauty/barber shop, and residents are encouraged to lead an active lifestyle with amenities that include an exercise room, outdoor swimming pool and numerous walking paths.
Frequently Asked Questions
Help seniors by writing a review

If you have firsthand experience with a community or home care agency, share your review to help others searching for senior living and care.
Request Pricing Information
By clicking "Get Costs", I am providing express written consent to receive calls including automated/pre-recorded calls and automated texts for which I may incur a cost, as well as emails from Caring and its partners. I understand I am not obligated to provide this consent to utilize Caring's service(s). I acknowledge I was able to review the Agreement to be Contacted, Terms of Use, and Privacy Policy. This site is protected by reCAPTCHA and the Google Privacy Policy and Terms of Service apply.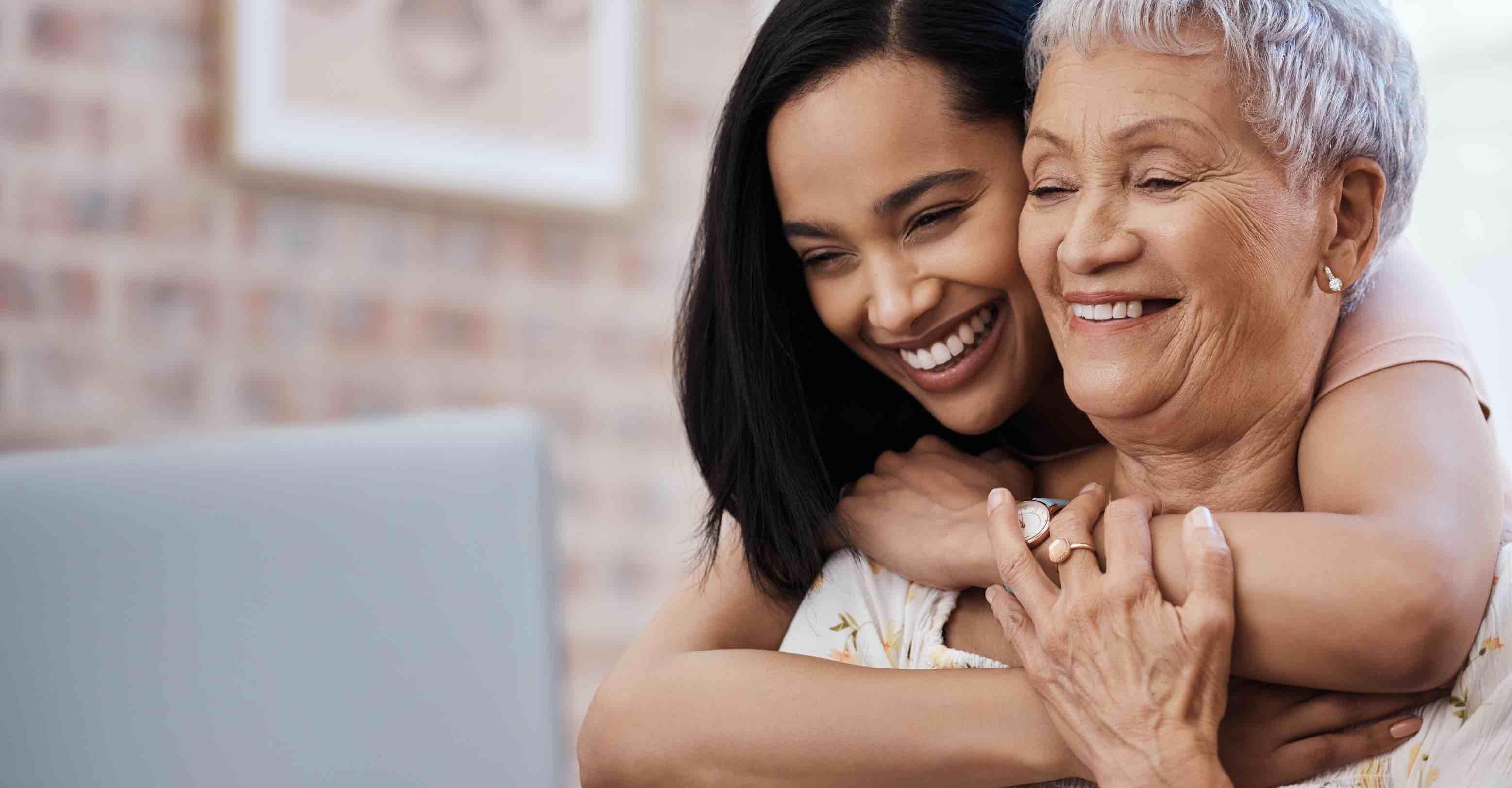 Compare costs, photos & reviews of senior living and care options near you.
Questions?
Call to speak to one of Caring's Family Advisors, or submit a request for more information here.
Costs for Brookdale Club Hill in Garland, Texas
Independent Living
Independent Living is for those who desire the feel of a private residence with the amenities and activities available in a planned community, such as fitness classes, game nights, and group excursions. Services such as cleaning and groundskeeping are often available.
Assisted Living
This level of care provides support for those who need help with personal care needs such as cleaning, bathing, and dressing. Residents selecting this level of care are treated to many amenities in a home-like atmosphere, while getting support in their daily lives.
Didn't find what you were looking for?
Caring's Family Advisors can help answer your questions, schedule tours, and more.