Rainbow Vista, LLC
Offers Independent Living
1350 West Powell Boulevard,, Gresham, OR 97030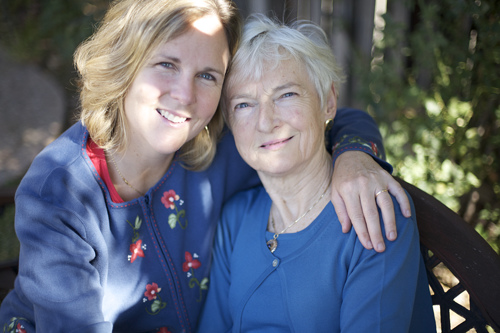 Top Nearby Independent Living
---
Reviews of Rainbow Vista, LLC
Independent Living Reviews for Rainbow Vista, LLC
July 22, 2017
I visited this facility
Visited this community recently & am very impressed: lovely setting, friendly residents, comfortable accomodations & excellent management.
September 25, 2014
I am/was a resident of this facility
Rainbow Vista Active Gay Living Community lacks one essential that most of us look for in a retirement facility – long-term security. When the aging owner/manager of Rainbow Vista retires, there are not enough residents to support a paid manager (the facility – 50 units - was less than half-full the year I spent there). So the future of the facility is in doubt. There also isn't enough revenue to perform preventive maintenance – One AC unit was down the year I was there. There are also some structural inconveniences – 1. Units don't have kitchens only a sink and small refrigerator. Some people put in larger refrigerators – a bit of a squeeze in a studio apartment. The facility was built with an instructional kitchen which is now closed. 2. Units don't have air conditioning – the common areas do somewhat (one ac unit is broken) – the basement apartments are cooler though. 3. The facility is on a busy road – Powell Blvd. This means good bus transportation but much noise. I like to garden so the noise was annoying. If you keep your windows closed not so bad, but then no air con. Also, it's hard to turn left out of the parking lot during rush hour – I usually had to make a right and then go around the block. 4. The closest large market is about 3 miles away. When I didn't have a car, I walked there and took the bus back – so I could get a small load each time. I had a bike for shopping but that got stolen – I should have secured it better. There is a van that Walmart provides for local residents. 5. There is no van for shopping or medical appointments like most retirement residences. 6. Gresham is a long bus ride from downtown Portland, if city life is your goal – Gresham is suburban – about 1 hour by train or bus to downtown. One woman there did quite well with the bus, I didn't feel so secure at night. The advantages? 1. Cheap rent 2. No lease 3. Free utilities, dish network and internet 4. A gay friendly community
January 24, 2014
I am a friend or relative of a resident
Rainbow Vista was like an apartment for seniors. My uncle was there before; however, it didn't work out for him. It's for gay men. This place didn't offer any meals. It was nice that people have a place to rent a room but there's no community feel to it. There were only 19 guys. My uncle has low vision. I didn't realize how blind he was so he can't be that independent. If he had more vision, he could've managed and would've liked it there. It's fine for some people but it wouldnt work out for him.
---
About Rainbow Vista, LLC
Rainbow Vista, LLC is a senior living provider in Gresham, Oregon that offers residents Independent Living. Contact Rainbow Vista, LLC for more details on services and rates.
---
Map of Rainbow Vista, LLC
---