6765 State Road, Parma, OH 44134
Offers Memory Care, Independent Living, Nursing Homes, and Assisted Living
Photos of Mt. Alverna Village
Request Pricing
By clicking "Get Costs", I am providing express written consent to receive calls including automated/pre-recorded calls and automated texts for which I may incur a cost, as well as emails from Caring and its partners. I understand I am not obligated to provide this consent to utilize Caring's service(s). I acknowledge I was able to review the Agreement to be Contacted, Terms of Use, and Privacy Policy. This site is protected by reCAPTCHA and the Google Privacy Policy and Terms of Service apply.
Reviews of Mt. Alverna Village in Parma, Ohio
By Dawn6
I am a friend or relative of a current/past resident
Facility is very clean. Reception is very helpful, but don't let the religious atmosphere fool you. The staff they hire from outside, have very rough disrespectful mannerisms, very loud, talk down to patients. Family members bring up a rash or infection to staff to check on, and they are ignored. Requests put in are cancelled, a lot of carelessness and neglect to patients who have cognitive issues, who can't speak and are helpless. Bed sores and rashes, infections after being in this place for only 2 weeks. BEWARE!!
Monica
The room at Mt. Alverna Village was a little bit small, and it was very expensive. Once you move up to memory care, it would be way out of our budget. The food tasted better than some other places. I saw the independent living, but they had assisted living in the same building. The staff was very knowledgeable and thorough. It was a good facility.
Mike
I am a friend or relative of a current/past resident
My father was in the rehab unit of Mt. Alverna Village after a medical procedure. He just got discharged at the end of July. It's newer, very clean, and a very nice facility. The staff was very attentive to his needs. He did not use the dining area. He pretty much ate in his room. He said the food was very good, and they give you a lot of it. He didn't do much other than his therapy. He went and saw a singer one night and he said that she was pretty good.
Eugene4
I am a friend or relative of a resident
The assisted living facility that I found for my client is called Mount Alverna Village. It is run by the Franciscan Sisters from Chicago. My client is a former Franciscan priest. The place is very relaxed and comfortable. I think the staff is very helpful and very interested in trying to do whatever they can do to make my client's stay there as pleasant as possible. He seems to be thriving there. The room is physically adequate. The dining area is not terribly large, but it doesn't need to be. It is sufficient for those that would be in the room at any one time. They have various activities, too.
Margaret109545850
I am a friend or relative of a resident
My father was at Mount Alverna Village. When he was there, he did get excellent care. They were very attentive and very knowledgeable medical-wise. They took really good care of him. Well, my dad didn't participate in anything. The only thing my dad did was go to Mass every morning, so I don't really know what they provide. The food was very good. You could tell it was home-cooked, and it was really good food. The dining room was small, but I think they did that on purpose so people can socialize. It was clean, and it had a very nice homey atmosphere.
her grandaughter
I am a friend or relative of resident
My Grandmother lived at Mt. Alverna for nearly 7 years. Dedicated staff, beautiful & clean atmosphere. Excellent interactive programs & entertainment for the patients. She maintained her dignity there during her final years of life.
Caring2810
I am a friend or relative of a resident
Mount Alverna Nursing Home is a very nice place and my mother is well taken care of.
Caring 9416
I am a friend or relative of a resident
My husband was in Mt. Alverna Village. He was in a shared room but each resident was on each side, so it looked like they had private rooms. The staff were there when he needed them and they kept him clean. The care he got seemed good and his condition improved.
faulhanr
I am a friend or relative of a resident
Mt. Alverna serves as both a temporary/permanent assisted living residence as well as a nursing home. They had beautiful spacious rooms with a bathroom in each. They had an outdoor garden where residents were able to enjoy in warmer weather. My grandmother was placed under the care of the employees of Mt. Alverna and I must commend them for the treatment of her during the duration of her stay there. My grandmother initially resided at Mt. Alverna for rehabilitation purposes. Their rehab center had all the necessary equipment to ensure her healing. The staff was phenomenal in terms of caring for their residents. The staff made sure the environment was clean/sanitary, welcoming and safe for all visitors and residents. They took time out of their day to sit with my grandmother and make sure she had all of the things she needed to feel comfortable. My grandmother ended up passing away peacefully while at Mt. Alverna. Upon her passing, you could tell that the connections between staff and residents was genuine. The staff were extremely emotional with the passing of my grandmother and all of them attended her service in Mt. Alverna's chapel. I have no complaints about Mt. Alverna. I am so thankful for the beautiful individuals who gave my grandmother everything she needed before passing on.
beccaboo126
I am a past client of this provider
In 2008, we lost our dear, 78 yr. old mother. My father had been an amazing caregiver to her for over a decade, due to her chronic illnesses. However, for the last few weeks of her life, she needed skilled nursing care. We were fortunate to find placement for her at Mount Alverna, where she had worked 20 yrs. ago. Each of the staff there cared for her like she was their own mother. They would even style her hair and paint her nails. After being diagnosed with cancer in 2010, we lost our beloved father in less than a month. It was his request to also die at Mount Alverna. The 15 days he spent their, prior to his death, were for us "time in God's waiting room." Again, our experience with ALL the staff, was something for which our family is forever appreciative.
Services and Amenities of Mt. Alverna Village in Parma, Ohio
Room and housing options
Companion Suites: We offer companion suites
Medicare
2.0

2.0

4.0

3.0
Medicare Provider Number: 366071
Ownership Type: Non profit - Corporation

Rating Date: 9/1/2023
About Mt. Alverna Village in Parma, Ohio
Mount Alverna Village offers senior living with a multitude of features and amenities to ensure our residents feel at home. Find comfortable assisted living in a home-like environment, compassionate skilled nursing care and rehabilitation, and memory care that improves the quality of life for your loved ones.
Our catholic senior living community is situated on 24 picturesque acres in Parma, Ohio, and offers a lifestyle that is enriching and inspiring with the care you need now and in the future, including:
Assisted Living
Memory Care
Skilled Nursing Care
Rehabilitation
Looking for a skilled nursing home near you? At Mount Alverna Village, you can enjoy life to the fullest while taking advantage of countless life-enriching activities, a full dining experience, opportunities for intellectual and spiritual growth, and just the right level of senior care that is available when your needs change, all on a beautiful, well-maintained campus.
Help seniors by writing a review

If you have firsthand experience with a community or home care agency, share your review to help others searching for senior living and care.
Request Pricing Information
By clicking "Get Costs", I am providing express written consent to receive calls including automated/pre-recorded calls and automated texts for which I may incur a cost, as well as emails from Caring and its partners. I understand I am not obligated to provide this consent to utilize Caring's service(s). I acknowledge I was able to review the Agreement to be Contacted, Terms of Use, and Privacy Policy. This site is protected by reCAPTCHA and the Google Privacy Policy and Terms of Service apply.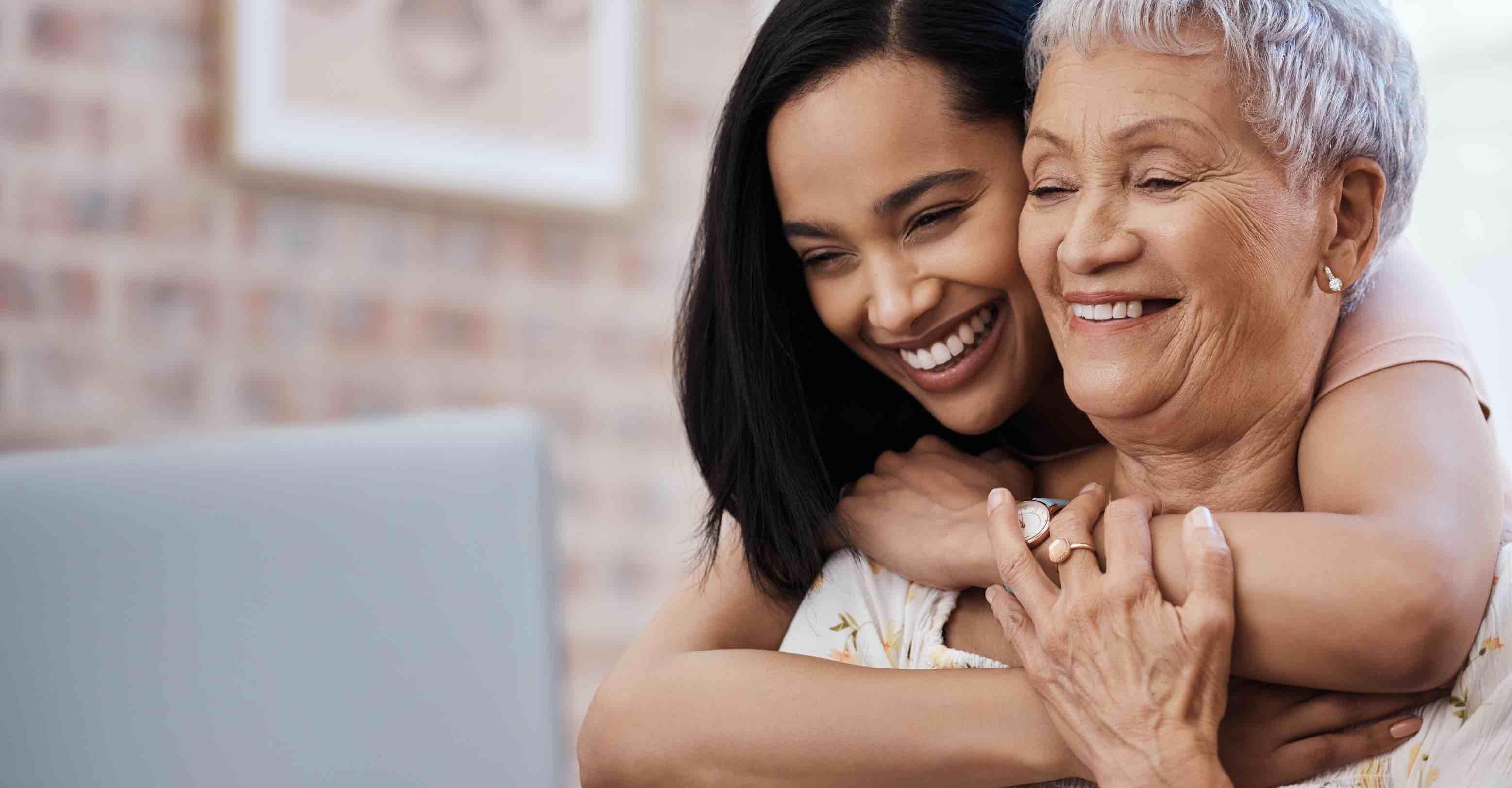 Compare costs, photos & reviews of senior living and care options near you.
Questions?
Call to speak to one of Caring's Family Advisors, or submit a request for more information here.
Costs for Mt. Alverna Village in Parma, Ohio
Memory Care
Memory Care is specifically designed to meet the needs of those with Alzheimer's or other forms of dementia. Specially trained staff members assist with activities of daily living (such as bathing and dressing) and provide therapies to slow further loss of cognitive abilities.
Independent Living
Independent Living is for those who desire the feel of a private residence with the amenities and activities available in a planned community, such as fitness classes, game nights, and group excursions. Services such as cleaning and groundskeeping are often available.
Assisted Living
This level of care provides support for those who need help with personal care needs such as cleaning, bathing, and dressing. Residents selecting this level of care are treated to many amenities in a home-like atmosphere, while getting support in their daily lives.
Didn't find what you were looking for?
Caring's Family Advisors can help answer your questions, schedule tours, and more.