100 Monroe Street, Bridgewater, NJ 08807
Offers Continuing Care Communities, Independent Living, Assisted Living, and Memory Care
Request Pricing
By clicking "Get Costs", I am providing express written consent to receive calls including automated/pre-recorded calls and automated texts for which I may incur a cost, as well as emails from Caring and its partners. I understand I am not obligated to provide this consent to utilize Caring's service(s). I acknowledge I was able to review the Agreement to be Contacted, Terms of Use, and Privacy Policy. This site is protected by reCAPTCHA and the Google Privacy Policy and Terms of Service apply.
Reviews of Laurel Circle in Bridgewater, New Jersey
Virginia
Laurel Circle was lovely. It was certainly more costly than the community I was going to. It was very nice. The person I had who took me under her wing was so lovely, but she's no longer there. She only did it for a while to help them out. Everybody was friendly there. What I didn't see, though, is a lot of people out and about during the day, but I did see more of that in the place I'm going to. They said they had activities, but I was there at times when things should have been going on and I didn't see it. Whether the people weren't interested, I'm not quite sure, but they did have all of that. They had a jazz band from the local high school come in, and I did get to hear some of that. They invited people in to make little floral baskets. They had a lot of very nice things there. They were redoing the facility. I have no complaints about it at all. It's quite lovely. They had an outdoor space. You could garden there. I did get to eat there, but I didn't get to eat there at their dinnertime, which would have maybe told me some more. That was a very high-quality place. It goes to assisted living. It's not just independent. They had a library. it was very clean.
Provider Response
Your recommendation means so much to us and we're so happy to have earned it. Thank you for taking the time to let the world know about your positive experience. Have a great day!
Jean
Laurel Circle was delightful. It was luxurious and the rooms were well-appointed for seniors. They were large and had plenty of light. I was particularly impressed with all the different rooms for activities. They could have some quilting and just all sorts of different things that people could do together. I was impressed by the way that everybody would pass with a name tag said hello. The dining facilities looked lovely. The grounds were well-kept. The lady who brought us around was exceptionally nice. The people we met were quite pleasant and well-trained to do what they were doing. The building was excellent. It was very appropriate for seniors and very easy to navigate. It was well-it and well-decorated.
Stephanie
I have chosen Laurel Circle. Everything is in place. I thought it was very nice. I felt very quickly when I walked that I would be very comfortable there. It's very clean and the staff is professional. I'm very, very pleased. The meals are included. They have many activities. There's a fitness center, dining area, other restaurant areas, and a library. They also offer housekeeping and maintenance.
LisaMo
PRE-ADMISSION REVIEW There is a fairly new Clinical Liaison who is PHENOMENAL. Her name is Theresa P, RN. She joined Laurel Circle (Arbor Glen) 8 months ago. She is an RN & helps with admissions. We showed up at the facility unannounced. We looked at 4 other subacute facilities that day. This one is not even in the same class as the others. We waited a little while, but NOT unbearingly long, after all, we came unannounced. She gave us a tour of the facility and each employee from nurses, to aides, to PT, even activities coordinators were genuinely smiling. Teresa even came to meet my Dad in the hospital. She has been supportive, educational, & so helpful. Once he is moved and cared for, I'll come back on & review.
Lawrence
I am a friend or relative of a current/past resident
I chose Arbor Glen Bridgewater because it's not too far from home. Secondly, the staff there is very nice. I like Sarah, the person who handles incoming residents, she's very good, nice and reasonable. We were able to negotiate a lower fee for my mother based on her abilities. So they came in at a pretty fair rate based on what we've seen of the 8 other communities in New Jersey. I also like the place itself and my mom is just settling in, she's comfortable where she is. She's in a studio which is absolutely gorgeous, it's got a small refrigerator, a small sink, she's got her own bathroom that's barrier-free, a nice big window with lots of sunshine and a nice view out of the window. The food is excellent, too. Usually in the morning at 9:00 they have breakfast, then at 10:00 they have different groups. And every day there's a list of things that they do, like bingo, cards, sewing, cooking class and all those types of things. They have a lot going on there, then lunch time is at 12:00. They'll have someone come in once or twice a week like a husband and wife entertainers to have a concert in the rec room. They have a pretty nice program for the residents all week long. There are also religious programs, they could do bible studies, they have religious groups and they do any kind of mass on Sundays.
Jeandw
I am a friend or relative of a current/past resident
Our Mom has was in the Independent section and she had a series of falls and ended up in the nursing section months ago. We have been waiting for her to get her own room, so we can put her own things in the room and remind her of her life and how much she is loved. We keep hearing that there is no room for her. BE AWARE - this entity has changed management companies and they have been non-responsive to our pleas. They fired their regular workers and go people who don't speak English as a first language and don't have our values in caring for the elderly. This is about money, it's not about caring for your loved one. We are trapped here because you have to buy into the facility and that's just cruel. We advise against using this facility as a continuum of care for any reason. Look elsewhere.
Paul
Arbor Glen didn't have wide enough residents' areas. The rooms were small. The dining room was fine. There seemed to be a lot of activities.
Provider Response
We, at Arbor Glen, appreciate you taking the time to offer your suggestions and concerns regarding the various conditions of what could be improved at our community. Often times it is your recommendations that enhance the quality of life for our residents. We also appreciate your positive comments concerning our activities. We strive to create an environment where the residents can look forward to the day's events.
helen853408
The people at Arbor Glen seemed very friendly, very helpful, and very knowledgeable. They served continental breakfast at the bistro, and they also served the main meals. They had trips, entertainment coming in, church services, Bridge, Bocce, and Shuffleboard. I liked the rooms and accommodations, but there was no walking path, which is what I'd like. The marketing person was very nice. They would provide transportation to the doctor's appointments if it is within the vicinity.
Anne233705
Everything was there in Arbor Glen. They had the ability to go shopping. They had buses to take you places. The cleanliness was perfect. It was beautiful. The staff was very nice.
Judy432386
Arbor Glen is definitely clean, and the people we've been working with have been very attentive. The community seems to be like my mother in many respects. They have services for all denominations which is important for my mother, they have activities like bridge and other activities that she enjoys, and she's able to get the apartment that she wanted for the price that she wanted. They're putting in a whole new kitchen for her and update the closets for her. Her apartment is very clean and nice. It's older so they're starting to redo each apartment as they're taking over.
Roberta251882
I'm going to be moving into Arbor Glen. I think they're wonderful. Everybody was smiling -- e.g., the staff and the people. The rooms were very nice. I'm waiting for one now. The staff was great. I was very impressed. I've eaten there several times, and I've seen the dining room. It was very good. I really like it. Security seemed good.
magsb
I am a friend or relative of resident
My mom is a resident of the independent housing in Arbor Glen for approximately 8 years. As all residents, she has the option to become as involved or not involved in the myriad of programs/activities the facility offers. She has volunteered on many residential life committees & has been involved in the decision making process resulting in many of the changes. She also participates in many of the programs/activities & has had glowing praise regarding the quality of the speakers & activity coordinators chosen to lead. Many of her friends & most residents find activities that suit their interests & when I visit and pass residents in the hall or glance into the activity rooms, everyone appears happy & engaged. My interactions with the staff, from the administration to the wait staff, cooks & maintenance personnel have always been positive. Room issues are addressed quickly. The dining room & bistro are phenomenal in every respect. I have often told my mom that I would come up for lunch & dinner every day if I could. The food & atmosphere is on par or better then many restaurants I have been to! Over the years, I have seen tremendous & positive changes (too many to list) and these changes have accelerated since the arrival of the new CEO a few years ago. I feel his influence has elevated Arbor Glen to a premiere CCRC! He is very friendly, charismatic & engaging to all residents. It is an uncommon occurrence when visiting that I do not see him somewhere in the building. He listens, answers questions & also conducts frequent residential meetings for feedback which are open to all. My mom has a high regard for his expertise, hard work & commitment he has shown. Personally, the transformation & improvements (again too many to list) to AG are wonderful & have given a sense of pride to most of the residents I speak with. They are proud to call AG their home! In conclusion,,,As a daughter, I am thrilled & blessed to see my mom thrive & be so happy in a place she voluntarily chose to call home! I would strongly recommend Arbor Glen to any retiree/senior seeking a pleasant, comfortable & socially conscious atmosphere!
CWMcA
I am/was a resident of this facility
We feel fortunate to have called Arbor Glen's independent living our home for the past 19 years. Our surroundings are beautifully simple and elegant. The food gourmet quality in both our dining room and our bistro. Our resident-planned activities are stimulation and enjoyable, and visitors often comment on our warm and welcoming atmosphere. Our CEO is unusually accessible and encourages a healthy exchange of opinions and ideas. We feel safe and valued as our daily needs are addressed by a friendly, competent staff. At separate times both of us have needed skilled nursing and have found the care to be first rate. The excellent rehab enabled us to spring back quickly. A special bonus was being under one roof to facilitate daily visits between us.
FredOak
I am/was a resident of this facility
I moved to Arbor Glen in 2008, twenty years after my husband died. My neighborhood had changes, many of my friends had moved away and I was not able to care for my house without outside help. I had friends that had moved to Arbor Glen and they liked it. I have never regretted for one minute my move. My children asked if I was doing it for them. I assured them I did it for me. I don't have to cook or do repairs and limited cleaning so I have time to volunteer and enjoy myself. We are a community where it is possible to walk down the corridor and call everyone by name. If you want socializing you can go to the lounges and find a friend. If you want to be alone just go to your apartment and close the door, but if you miss a meeting or meeting or a meal someone will call you and ask how you are. You are a part of the community. the residents are allowed to speak to and voice their concerns to the CEO at monthly Kaffee Klatches or make appointments for private meetings. Arbor Glen is a comfortable place to live. Come and see!
marjecat
I am a friend or relative of resident
My mother lives in a lovely spacious apartment in Arbor Glen. She is actively involved in the many activities and social life there. Newly renovated, the Community Center provides a warm and inviting atmosphere and is beautifully maintained. The residents are friendly and welcoming and the staff caring and attentive. The CEO, involved in all aspects of the community, is in constant communication with and responsive to the residents. He has introduced Happy Hours, special events and themed parties. The new Bistro adds an additional dining option to the Main Dining Room. Both have outstanding meals by an executive chef. We and our children enjoy our meals there when visiting Mom. My mother relocated briefly to the Holly Health Center after a hospital stay. The care she received was excellent and we were relieved she was so well cared for. My siblings and I are pleased our mother has selected Arbor Glen to spend her retirement years.
M31
I am/was a resident of this facility
My husband and I moved into Arbor Glen thirteen years ago after making one of the hardest decisions during our life together. Three months later, just after his 72nd birthday he had major surgery and did not make it home. I still miss him greatly and yet, hardly a day goes by that I am not thankful and appreciate that decision to live at Arbor Glen. The people, (employees as well as residents) are extremely caring, respectful, friendly and helpful. It's still amazing to me.
Bill Geyer
I am/was a resident of this facility
My name is Bill and I have been at Arbor Glen for just over five years and I'm delighted to be here. I learned to play Duplicate Bridge and now play several times a week. My wife had a stroke and was well taken care of in her rehabilitation. I would recommend Arbor Glen
Oh99
I am/was a resident of this facility
There's a reason why the independent living area at Arbor Glen is only 60% occupied. It's an overpriced facility meant to impress the outsider. The independent apartments are nice as is the overall facility and the dining hall generally serves quality meals, but assisted living is a different story. To begin with, the staff seems very disgruntled with management and very few seem to enjoy their work and it shows, probably because they are way understaffed. Push your call button and you often wait 30 minutes or more for help so if you have a true emergency, you're out of luck until a staff person casually makes their way to your room. For the person that falls out of bed or otherwise injures themselves overnight, they'll get treated at the time, but nobody follows up the next day to see if there are any lingering injuries that need to be addressed. The food is supposed to be the same as what's served in the main dining room, but it's not even close. Few choices, often cold and I don't think they ever wash the lettuce. Just recently, a resident found a live bug in her salad. That's just wrong, especially for a place that is supposed to be high-end. The CEO is completely out of touch with the needs of the residents, especially the assisted living residents. His management and communication is pathetic and wastes money like an out of control teenager. In the past two years, the downstairs "bistro" has been completely remodeled twice because the first attempt was a failure. He bought a beautiful luxury bus to transport residents on trips, then later found that it doesn't fit under the main entryway so residents need to walk outside through the parking lot to get to it. Imagine that in the foul winter weather! Overall, the place is just not what it seems on the outside and there are much better run places out there that actually care about the residents, especially the one's who need the extra care.
Provider Response
As members of the Arbor Glen resident council, we promote open communication both with our residents as well as the President and CEO who is very much in touch with all of our needs.
Resident concerns may be brought to the Resident Council at any time where solutions are sought and resolved through appropriate channels.
An involved Board of Directors helps to ensure good stewardship and responsible allocation of funds in keeping with the Quaker principles to which Arbor Glen subscribes.
Arbor Glen constantly attracts new additions to our family because we are a nurturing, safe and caring community.
As leaders of the community we take great pride in creating a place of beauty and warmth, ensuring residents and family members have a voice and are being heard.
Sharon119144950
I was very impressed with Arbor Glen. Everytime people are moving out, they update the apartments so everything looks very nice, and very clean for the residents living there. They have a dining-room at the ground floor. Another one at the second floor you can order off the menu, restaurant-style. They have all kinds of clubs. They have their own library that's hooked up to the county library system, and they have a studio where they can go in to paint. The residents are doing very beautiful paintings.
Caring110013350
I am a friend or relative of a resident
My mom is in Arbor Glen, and we are very pleased. The staff seems to be very attentive to what needs my mother has. We are dealing with Medicare, and my understanding is that they are one of the more expensive ones in the area. However, I will recommend it. The sanitation is good. My mother is not eating, and that is one of our problems, but I do not think it is the food. I think it is her. It appears that the choices vary and seem to be good.
Provider Response
Thank you for taking the time to write this review. We are happy to hear of your positive experience, and look forward to continuing to serve your mother here at Arbor Glen. At our community, the safety, health and well-being of our residents is always our #1 priority, so we welcome the opportunity to hear more from you about how we can continue to support your mom. Feel free to call me at your convenience at 908-595-6500.
-Felix Rosenwasser, President and CEO
Caring110995350
I liked Arbor Glen. It was clean, but I can't afford it. I liked the location, I liked the fact that they have individual apartments, and I liked that they have assisted living and nursing care if needed. If you don't drive; they have a van that would take you for shopping or if you want to go to the mall that's close by. There is a hospital nearby. Most of the activities were indoors like movies and socials. I was very satisfied with Arbor Glen.
Sad and Frustrated 1224
I am a friend or relative of resident
My mom has been assigned to Arbo Glen - sub-acute rehab facility after hip surgey last week, which she has just started PT/OC at the facility, met the PT/OCT and can say they are both great with my mom..very knowledgeable/friendly..the few day shift nurses/aids met are also very good in handling my mom, but after dinner the night care at this facility is very poor..there's only one nurse/aid tending to @ 20 patients in my mother's sub-acute wing..is this the norm? Also, noticed over the past couple of nights, the night shift is not very responsive to my mom's needs except for following their schedule for adminstering medications...no vitals are taken during the course of the evening to ensure her blood pressure and temp are stable/good. The other night she had she had a low grade fever and adminstered tylenol..the night nurse told us he would come back and check on her..never showed up..the morning shift nurse followed up.. also, sat in solied diapers for over 3 hours before being changed..Besides the therapy being adminstered, the care is not what my family and I expected at this facility..DON/ADON need to review their night staff ratio to patient as well as how well they care for their patients.
NJNative
I am a friend or relative of resident
I have known several family friends who been to Arbor Glen for short term rehab. They were very pleased with the caring and conscientious nurses and therapists. The facility is very clean and the staff were always smiling when I visited. My friend who was just there for rehab following a total hip replacement said that he was very pleased with the rehab staff and the nurses. Thank you!
Caring84956250
My visit was good at Arbor Glen. The room and the dining room has an edge to the other facility I visited. It was operated by Quakers and had a mission to build and maintain facilities for older people. They do have activities like pottery making.
frustrated & annoyed
My mom lived there for many years - she had many complaints - some of them I felt were due to her having trouble adjusting. Others were valid. That is the past - she chose to stay there. She has since past and we are still waiting for Arbor Glen to sell the unit. In May of this year 43% of the units were empty – What is being done? How can they be fiscally solvent? I have found their attitude appalling. They are not accountable for their actions. As a business model with a marketing division they cannot report on the foot traffic or submit to heirs a marketing scorecard. Additionally, Arbor Glen employees are not prepared to respond to questions, heirs are being directed to communicate with their legal firm when asking questions about the marketing plan etc.
Trapped Arbor Glen heir
Your heirs not be able to get equity back!!! My family is almost 4 years waiting with no positive outlook in sight. Arbor Glen will not even accept help to market and sell our property! Why?? What they are doing and not doing = 0 results
Ganesha
What a lovely community! I was so pleased to see people smiling and interacting so well with one another and the residents. There is a strong feeling of caring which is evident. The rooms are bright and airy. No one is simply "sitting" near the nurses station. Fresh flowers are visible throughout the builidng. Simply put, lovely. Refreshing to see such postive energy in a rehabilitation and care center.
Jim Zachary
I am a friend or relative of resident
My mother lived eight happy years at Arbor Glen, having passed away in January. She always referred to herself as a happy camper. Her independent living room was beautiful and her assisted living room was also very personalized and nice. The management and staff of Arbor Glen were very committed and caring, in fact loving, throughout her stay. She especially enjoyed wine with her pals and the frequent entertainment. My sisters and I will always be grateful to the Arbor Glen staff. They honored every commitment and exceeded our expectations. WELL DONE.
jjbecksr
I am a friend or relative of resident
On Saturday, April 6, 2013 at 4:30 am my wife asked that she be wheeled into the bathroom so she could urinate in the toilet. When she got parked at the toilet, she was too weak to get up from the wheel chair and asked the female attendant for help. The attendant refused to help in any manner and just stood there. My wife continued to ask for help and two other female attendants appeared and they also refused to help my wife. After a few minutes she asked to be wheeled back to an area near her bed. The attendant did that. At 7:45 am my wife called her husband and told him what had happened. An attendant, Katrina, appeared in the room while they were talking and was told what had happened and that his wife needed help getting on the toilet. Katrina said she would help. As of about 1:00 pm when my wife was leaving Arbor Glen in disgust, Katrina had not returned. During the course of the morning, a sign was noticed kin the employee's break room stating "If any Arbor Glen employee tells a patient that we are understaffed, the employee will be fired."
GrannysKeeper
My grandmother came here for rehab after a accident. I walked in to visit her and found her laying there naked, dehydrated and starved. It took almost 30 minutes for a nurse to come change her. The rooms were awful and depressing. Two days later we discovered her again unfed and dehydrated. She is back in the hospital as they think she developed pneumonia from the place. She was shaking and over medicated. I'm appalled by this and the lack of assistance. I feel sad for the 2 nurses I encountered that were genuinely nice people. This place must be understaffed. Not recommended for rehab care.
momonstage
I am a friend or relative of resident
My father was at this facility for subacute rehab and received excellent nursing care as well as therapy. The food was very good, and all staff members were cheerful and accommodating. The DON and ADON were especially responsive to all requests.
bobnewheart
I felt that the Arbor Glenn assisted living facility in Somerville New Jersey had a very welcoming feel to it. I have visited the facility on many occasions, both for volunteer work and to visit family, and have always felt that the people there were being well taken care of. I have never been treated unkindly or been given the impression that any sort of unkindness would be given to any person who walked through those doors. In particular, even though we are an unaffiliated organization, Arbor Glenn has almost invariably opened up their meeting spaces to my Boy Scout troop to hold their annual Eagle Court of Honor. As far as testimonials form the residents of the facility are concerned, I have never heard anyone I have know or talked to living at Arbor Glenn to speak ill of the facility. I have made plans with my parents to arrange for them to live in such a place in their later years, and I would hope that my children would do the same for me.
joseph123
I am a friend or relative of resident
Worst facility I have ever seen. Director of nursing grossly incapable. Ceo is rude and uncaring. Nurses are ill mannered and disrespectful to patients. Don't go near this place, its a disaster...
Services and Amenities of Laurel Circle in Bridgewater, New Jersey
About Laurel Circle in Bridgewater, New Jersey
Laurel Circle is a senior living community located in Bridgewater, NJ. With easy access to local shopping and restaurants, as well as the cultural and sporting events in nearby New Brunswick, Princeton and Morristown, Laurel Circle is a prime retirement destination. You'll live comfortably in a spacious and customizable apartment home just steps from all the vibrant activities and top-notch services and amenities this community offers. Dine with friends, play games with others, take classes or volunteer; do as much or as little as you please--it's all up to you. Assisted living residents receive individualized care in a comfortable homelike environment where it's our goal to keep residents independent while receiving assistance they need. Residents have access to all Laurel Circle services and amenities such as three meals per day that are served with respect for each individual's dietary needs or preferences. Our specialized Memory Care professionals at The Holly Center at Laurel Circle take a positive person-centered approach to care for residents with Alzheimer's disease or other forms of dementia by providing optimum dignity and function at the highest level possible so they can maintain their freedom but have a more fulfilling experience
Frequently Asked Questions
Help seniors by writing a review

If you have firsthand experience with a community or home care agency, share your review to help others searching for senior living and care.
Request Pricing Information
By clicking "Get Costs", I am providing express written consent to receive calls including automated/pre-recorded calls and automated texts for which I may incur a cost, as well as emails from Caring and its partners. I understand I am not obligated to provide this consent to utilize Caring's service(s). I acknowledge I was able to review the Agreement to be Contacted, Terms of Use, and Privacy Policy. This site is protected by reCAPTCHA and the Google Privacy Policy and Terms of Service apply.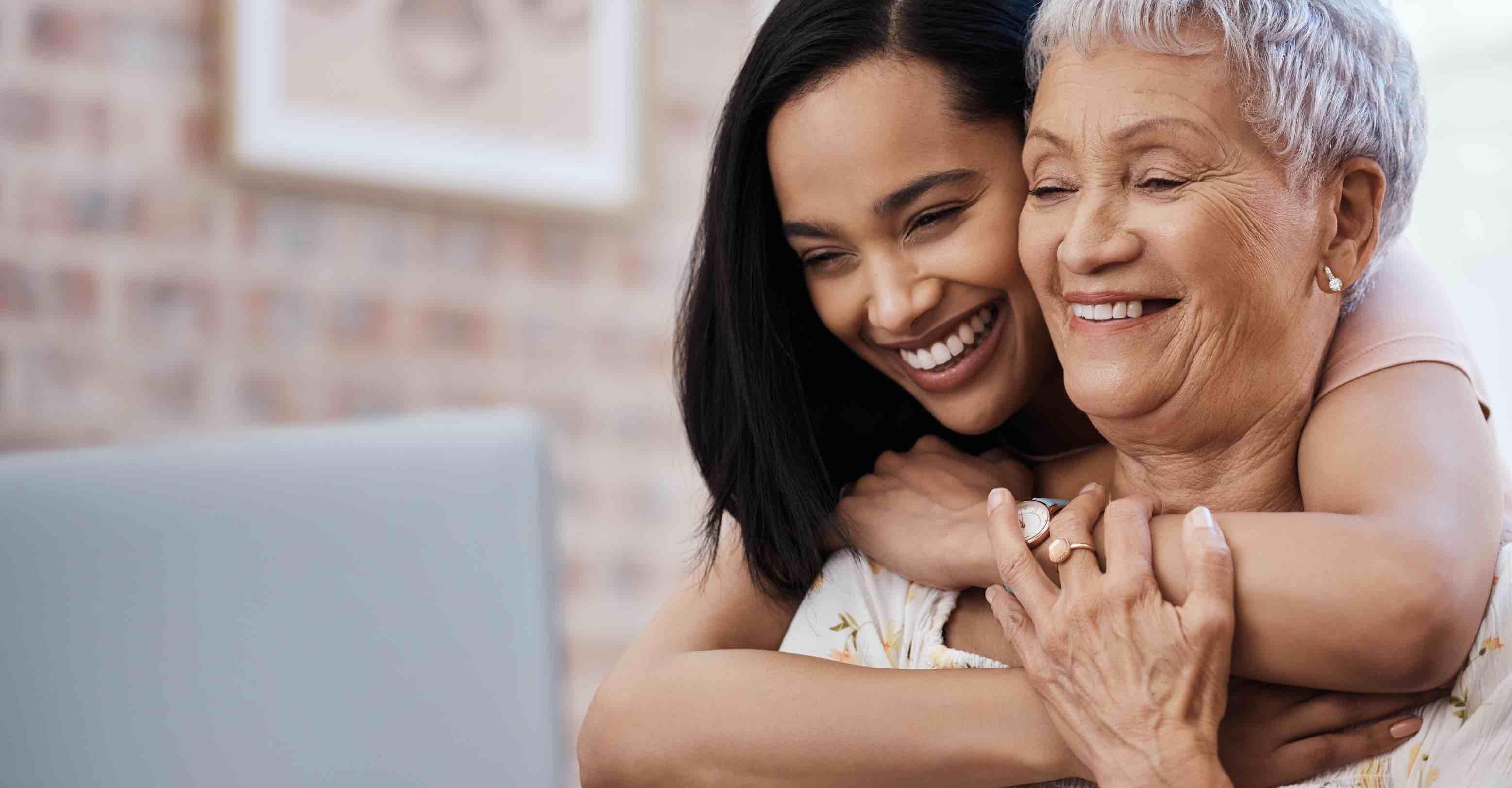 Compare costs, photos & reviews of senior living and care options near you.
Questions?
Call to speak to one of Caring's Family Advisors, or submit a request for more information here.
Costs for Laurel Circle in Bridgewater, New Jersey
Continuing Care Communities
Continuing care retirement communities (CCRCs) are multi-level care facilities that combine residential accommodations with health services for older adults. The goal of a CCRC is to allow residents to receive the appropriate level of care across a continuum, from independent living to assisted living to skilled nursing care, as their health status changes and without having to move out of the retirement community.
Independent Living
Independent Living is for those who desire the feel of a private residence with the amenities and activities available in a planned community, such as fitness classes, game nights, and group excursions. Services such as cleaning and groundskeeping are often available.
Assisted Living
This level of care provides support for those who need help with personal care needs such as cleaning, bathing, and dressing. Residents selecting this level of care are treated to many amenities in a home-like atmosphere, while getting support in their daily lives.
Memory Care
Memory Care is specifically designed to meet the needs of those with Alzheimer's or other forms of dementia. Specially trained staff members assist with activities of daily living (such as bathing and dressing) and provide therapies to slow further loss of cognitive abilities.
Didn't find what you were looking for?
Caring's Family Advisors can help answer your questions, schedule tours, and more.