The Residence at North Ridge
Photos of The Residence at North Ridge
Request Pricing
By clicking "Get Costs", I am providing express written consent to receive calls including automated/pre-recorded calls and automated texts for which I may incur a cost, as well as emails from Caring and its partners. I understand I am not obligated to provide this consent to utilize Caring's service(s). I acknowledge I was able to review the Agreement to be Contacted, Terms of Use, and Privacy Policy. This site is protected by reCAPTCHA and the Google Privacy Policy and Terms of Service apply.
Reviews of The Residence at North Ridge in New Hope, Minnesota
Koss Family
I am/was a resident of this facility
Please please do your research. My mom was at the Residence at North Ridge in New Hope. They are understaffed, provide inconsistent care, and managed my mother's care plan (memory care resident) through her vs communicating with her family/POAs. Following my mom's death, our claim confirmed negligence at this facility. This information is available on the State's complaint/compliance website. If you ask leaders at this site, they believe they delivered adequate care. Her hospitalization prior to her death last fall revealed pressure sores, a pulmonary embolism, and pneumonia. Which we were never told about.
blessedup240!
I am/was a resident of this facility
I love living here! All of the aides are so nice to me- People are so friendly!! Its a pleasure keeping my beautiful apartment clean and tidy. I love everything about this place. I prayed so much asking God to put me in a safe place and He did. I feel so safe and cared for.
just un-believable
I am a friend or relative of a current/past resident
What was for dinner last night ? A piece of bloody raw chicken and boiled mushy cauliflower. Just so you know, this was one of the better meals that they have served.
Timon1
I am a friend or relative of a current/past resident
Avoid The Residence at North Ridge assisted living. They have gone through at least 3 executive directors in the past year that I know of, and the job posting is up again. I don't know the root cause of the issues, but they are obviously lacking in leadership. Since my loved one moved in to North Ridge, there has been inconsistency in receiving the care needed, including missed meals and showers, medicine errors, lack of response to the call buttons, and more. Visit this website to read complaints and documented violations over the past year for this facility. I wish our family had known about this site before moving our loved one here. https://www.health.state.mn.us/facilities/regulation/ohfc/index.html Food is just ok. There aren't any options for diabetics, not even dessert alternatives. Hot food is often lukewarm, and cold food on the same plate as the entree is warm due to the heat lamps the plates sit under. Warm potato salad is not amazing. Staff members are pleasant and caring and the activities director does a great job! But she can't make up for the neglect and maltreatment occurring overall in the facility. In talking with others, this is the norm for the residents who live here. I feel sorry for residents who don't have family to advocate for them.
pissed daughter
I am a friend or relative of a current/past resident
the food is largely disgusting -meat is overcooked vegies are mushy. the food is not spiced. dirty dining room and dirty dishes on the table. un-clean servers. poorly maintained apartments. dripping faucets, leaks in the ceiling, leaking old windows. unauthorized staff entering apartments. revolving management - constantly. no notice on rent increases. the facility was "re-modeled" with the cheapest of everything. don't let your parents live here. really.
Tawn
I am a friend or relative of a current/past resident
I had been really happy with The Residence at North Ridge until recently. My dad is 95 years and he lost one leg about three years ago, and then he got a sore on his good leg. He had a nurse come up to look at it. She was going to call to make an appointment with his doctor. Well, the doctor finally got a hold of me, but the nurse never even got back to my dad. She had left for the day! When you're that old, you can get sepsis very quickly, but the nurse didn't get back to him. I talked to another nurse there and she helped me a lot. I told her I was pretty ticked about it because that's just not right. My dad was waiting for three hours for the nurse to get back to him. So that part I'm not happy with. The food is just fine there. Everybody else has been fine, but it is just that one nurse. There are tons of activities. Everything is great. It is just the negligence of that one nurse, otherwise he is happy there. It seems to be a better value for the money because he is in a studio apartment. The place is nice; I would be happy living there.
9
I am a friend or relative of a current/past resident
The food is terrible and consists mostly of potatoes and rice. It seems as though they have a new cook start every other week. The service crew in the dining room have no idea what they are doing. They put their fingers in the water when they are bringing the glasses. The glasses and silverware are covered with hard water stains. My mother won't use them. The food portions have decreased by 1/3 in the last 2 years. Many residents cannot sleep in their bedrooms because their windows leak. They have been promised new windows for the last 10 years - never happened. I know of water leaks and mold that are not fixed - they are just painted over. New carpet was installed and there are edges all over the floors where the carpet is loose. Such a tripping hazard. Residents routinely have their doors opened by staff in the middle of the night because they are going into the incorrect resident's apartment. This happens to many residents even though they report it over and over again.
Christine
The Residence at North Ridge's apartment was small, not very well-lit, and not a lot of sunlight. They were clean and seemed to be well-kept, but the atmosphere was like they don't encourage activities or independence. I walked in there and went "Oh my God, this is where you go to die." It was just like an old-fashioned nursing home that nobody wanted to go to. The dining room was also kind of dark and depressing. The staff we spoke with was very friendly andaccommodating.
Explore Nearby Care
Expand your provider search by geography and care type.
Services and Amenities of The Residence at North Ridge in New Hope, Minnesota
Costs
Fee Structure Extra: Memory Care is all inclusive
Room and housing options
Companion Suites: We do not offer companion suites
General
Pets Allowed: Small pets allowed
About The Residence at North Ridge in New Hope, Minnesota
We know finding a senior living community that meets all of your needs or the needs of someone you care for can be overwhelming, sometimes even a little bit complicated. Our goal is to assist you and your family during your search, no matter what stage of the process you are in.
Frequently Asked Questions
Help seniors by writing a review

If you have firsthand experience with a community or home care agency, share your review to help others searching for senior living and care.
Request Pricing Information
By clicking "Get Costs", I am providing express written consent to receive calls including automated/pre-recorded calls and automated texts for which I may incur a cost, as well as emails from Caring and its partners. I understand I am not obligated to provide this consent to utilize Caring's service(s). I acknowledge I was able to review the Agreement to be Contacted, Terms of Use, and Privacy Policy. This site is protected by reCAPTCHA and the Google Privacy Policy and Terms of Service apply.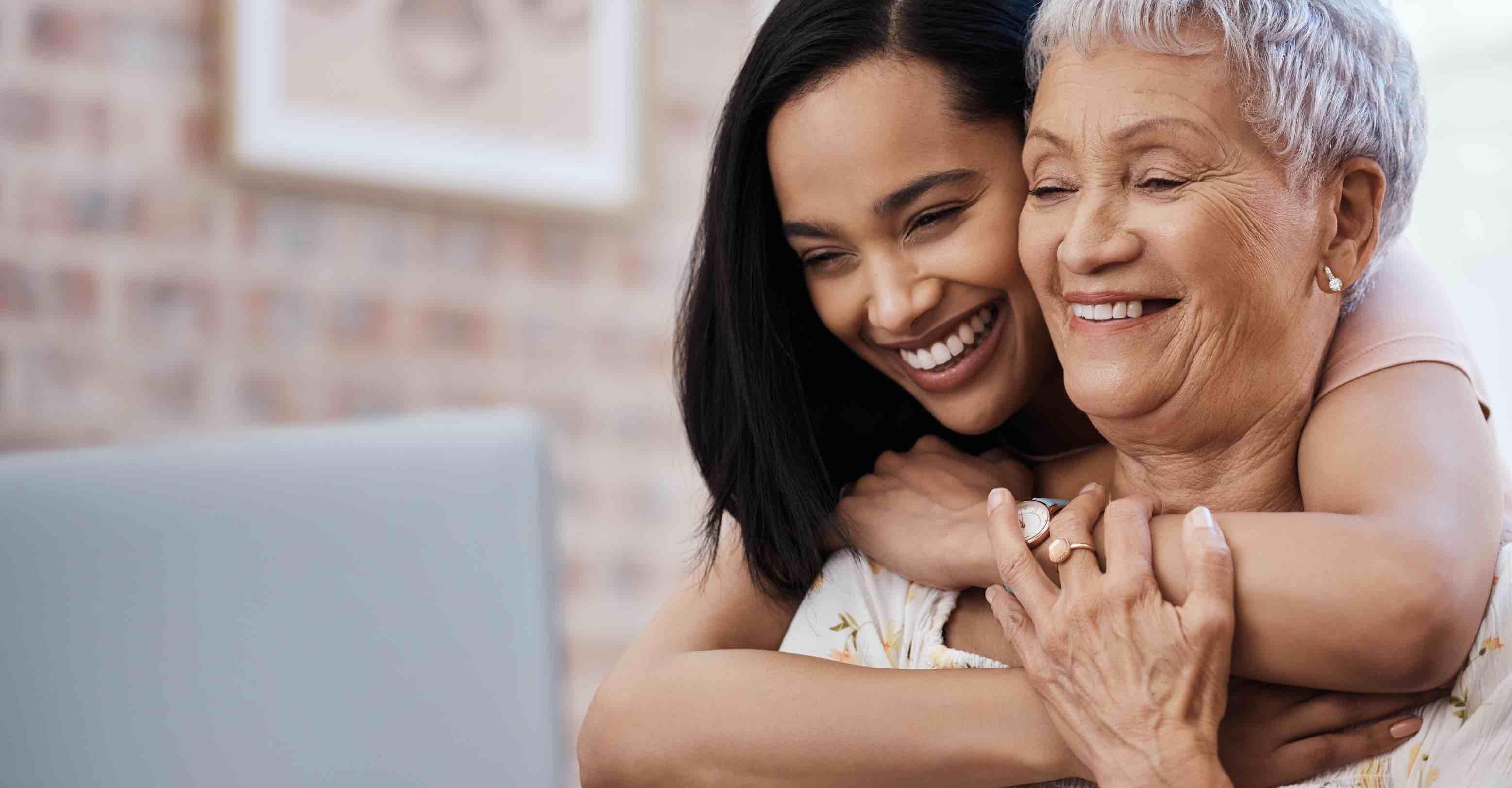 Compare costs, photos & reviews of senior living and care options near you.
Questions?
Call to speak to one of Caring's Family Advisors, or submit a request for more information here.
Costs for The Residence at North Ridge in New Hope, Minnesota
Assisted Living
This level of care provides support for those who need help with personal care needs such as cleaning, bathing, and dressing. Residents selecting this level of care are treated to many amenities in a home-like atmosphere, while getting support in their daily lives.
Independent Living
Independent Living is for those who desire the feel of a private residence with the amenities and activities available in a planned community, such as fitness classes, game nights, and group excursions. Services such as cleaning and groundskeeping are often available.
Memory Care
Memory Care is specifically designed to meet the needs of those with Alzheimer's or other forms of dementia. Specially trained staff members assist with activities of daily living (such as bathing and dressing) and provide therapies to slow further loss of cognitive abilities.
Didn't find what you were looking for?
Caring's Family Advisors can help answer your questions, schedule tours, and more.