New Perspective | Mankato
Photos of New Perspective | Mankato
Request Pricing
By clicking "Get Costs", I am providing express written consent to receive calls including automated/pre-recorded calls and automated texts for which I may incur a cost, as well as emails from Caring and its partners. I understand I am not obligated to provide this consent to utilize Caring's service(s). I acknowledge I was able to review the Agreement to be Contacted, Terms of Use, and Privacy Policy. This site is protected by reCAPTCHA and the Google Privacy Policy and Terms of Service apply.
Reviews of New Perspective | Mankato in Mankato, Minnesota
Ladonna
I liked New Perspective Mankato. It was very nice. I liked the menu where you could choose. The price was a little high I thought. I like the layout of the rooms. There was a one-bedroom and a two-bedroom. The staff who showed us around was very knowledgeable. He was good.
LDegezelle
I am a friend or relative of a current/past resident
Finding a memory care facility for a parent is by far one of the most difficult transitions a family can make. We were, however, pleasantly impressed with New Perspective from the very first phone call to set up a tour with Nick. Not only did the NP staff walk us through ever step we had to make, but their kind, caring, considerate personal support for Mom and our family has been an on-going blessing to us. The facility itself is well maintained with an open and inviting atmosphere. There are always activities and smiling faces to assist Mom in her needs. And the food is really good! Probably the best compliment I can offer in this review comes by way of my Dad .... "Everyone there seems so happy!" New Perspective has become a second family.
tmorris2009
I am a friend or relative of a current/past resident
If I could give zero stars, I would. Not impressed with the memory care unit. Our mom's diet was never abided by, so she always had stomach problems and the food was consistently cold, nasty and delivered late. She was always alone in her room, they never brought her out to socialize or interact with others. Communication was almost non-existent unless initiated by us. The final straw was when one of the other residents, who should have had closer supervision, fell into my mom giving her a traumatic brain injury when my mom banged her head on the floor board and laid in a pool of blood. She was in the hospital for almost one week and nobody from New Perspectives even inquired to see how she was doing. Now she is confined to a wheelchair, needs more care and her brain will never be the same. After this we moved her to a place in St. Peter, best decision ever to leave New Perspective. Residents are just dollar signs to New Perspective.
Lana
I am a friend or relative of a current/past resident
My mother has moved into an assisted living facility in New Perspective Mankato. She is moving apartments, but it is going to be in the same building. The room that she has is on the back side of the building. She can't see anybody come and go, so she wants to be at the front. It's been a month and we have gone over there many times, and we have moved stuff into her place. So far, it's been fine. It's got a nice place to eat, and it's really beautifully decorated. The apartment is decent in size. It's a nice place. She thinks she'll be happy there. Our experience has been good. They get back to us and communicate well. They've been really good with Covid, but I suggest they have a key for the tenants. Maybe you could prior to COVID, but now you can't. I'd bring her back from somewhere and it's after hours then you'd have to call and stand there and wait (and mom's already kind of exhausted from her day). You have to call, and they have to come and open the door for you. I understand that, but it would be nice if the tenants themselves had a key or a code or something to get in the front door. They have one for the garage if the residents drive. We haven't had any complaints or any issues. She hasn't done much out of her room yet other than eat, but she said the food is good. They're all real positive and nice people. They have a podiatrist come, and they have a guy that drives them Tuesdays and Thursdays to appointments. There's more now than there was before when she first got there. We're kind of in a transition phase. They used to do a lot and now they're trying to get back to doing a lot more. The staff has been really helpful.
Kara
New Perspective in Mankato was gorgeous and the staff was really friendly. The dining hall was beautiful and the food looked really good. It was the best one among those I have seen, but it was just too far away. They have a library, a barber shop area, a movie theater, and a happy hour area.
Provider Response
Thank you for the high star rating! Your recommendation means so much to us and we're so happy to have earned it. Thank you again for taking the time to let the world know about your positive experience. Have a great day!
Wanda1692
I am a friend or relative of a current/past resident
This community is lovely. We looked at many places for my father and hands down Keystone is the best around! The staff is so friendly and they keep it so clean! We were most impressed with the beautiful dining room. Keystone is 5 stars.
Provider Response
Thanks for the feedback, Wanda1692. We strive to provide excellent service to our customers at Keystone Mankato. You really made our day today.We always love to receive great feedback.
Kayalee
I am a friend or relative of resident
My mother-in-law has a good friend who lives at Keystone and we visit her often. The facility, staff and tenets are always so welcoming. We are included in everything going on as visitors. We have already decided that when the time comes for my mother-in-law to need more cares we will be looking into any openings at Keystone.
Nickie3
The food at Keystone Communities was fine. It felt more institutional for my mother. The facility is larger. The room was smaller, and their price is a little more expensive than the other facility we visited. Mom felt it was more like a dormitory; not a warm, and homey feeling to her. The staff was very friendly. They offer exercise classes. The dining area is large, but a little more institutional.
Flowers1968
I am a friend or relative of resident
Wonderful community! You will feel the positive energy when you walk in the door. The building is immaculate and the staff is amazing. My mother has lived at Keystone for 2 years now and she couldn't be happier. We are so happy with Keystone.
Nurse Barb
I am a friend or relative of resident
My father is a resident in the memory care unit. On the outside the unit appears clean and well managed. However, the care given to my father has been less than acceptable. There does not appear to be any type of care plan. The staff is not able to dress him, get him to meals, or see to it that he is well supervised. The meals provided for an elderly person are very substandard. Staff here is not well educated in caring for residents with dementia. After speaking with management their only response has been "Oh?" and "We meet state requirement for staffing." They seem unable or unwilling to provide the care necessary for someone with dementia. I would defiantly look elsewhere if your loved one is needing this type of care.
Caring2559
We have selected Keystone. We chose this one because there are lot of energy and life. The people are so friendly. It is just so open, airy and light. It just looks like a place with life and not death. The apartments/rooms are beautiful. It is like a luxury hotel. The staff is very friendly and very helpful. They just treat the residents with such respect. It is very nice.
Caring75947650
I am/was a resident of this facility
We have apartments here at Keystone Communities. They have independent, assisted and memory care. I'm in partially assisted. What I like best about this facility is the fact that it's roomy, it's very clean and the staff is very nice. I think they're very concerned about making it a good experience for everybody. If we need help with something, we can get it. I know they work very hard. They have a lot of activities for us. They have creative writing class, an exercise and a walking club, etc. Food also is very good.
Susan65269250
Keystone is about 5 to 7 years old. It was absolutely beautiful when I went to visit that place for my mom. Aside from assisted living, they also have memory care unit. All the apartments that I saw were very nice and the decors were nicely done. They also got an excellent staff. However, there were too many people in their memory care unit. I just want a smaller memory care unit for mom. There was also quite a large distance between the memory care rooms and the central area for the staff. If the rooms were closer to their staff area, then that would be better.
Explore Nearby Care
Expand your provider search by geography and care type.
Services and Amenities of New Perspective | Mankato in Mankato, Minnesota
Room and housing options
Companion Suites: We offer companion suites
General
Pets Allowed: Small pets allowed
About New Perspective | Mankato in Mankato, Minnesota
At New Perspective's senior living community in Mankato, Minnesota, you're a short distance from the conveniences you want and need. Within minutes of the community you'll find the River Hills Mall, six parks, a nature center, a golf club, and the scenic Minnesota riverfront. You can either drive yourself or use our convenient shuttle bus. Back at home, enjoy all that New Perspective | Mankato has to offer, including walking paths and outdoor courtyards. Deluxe grills and ample seating areas allow you to host cookouts for family and friends and socialize around the outdoor fireplace. When the weather forces you inside, enjoy watching the birds in the aviary while sipping a cup of tea.
Help seniors by writing a review

If you have firsthand experience with a community or home care agency, share your review to help others searching for senior living and care.
Request Pricing Information
By clicking "Get Costs", I am providing express written consent to receive calls including automated/pre-recorded calls and automated texts for which I may incur a cost, as well as emails from Caring and its partners. I understand I am not obligated to provide this consent to utilize Caring's service(s). I acknowledge I was able to review the Agreement to be Contacted, Terms of Use, and Privacy Policy. This site is protected by reCAPTCHA and the Google Privacy Policy and Terms of Service apply.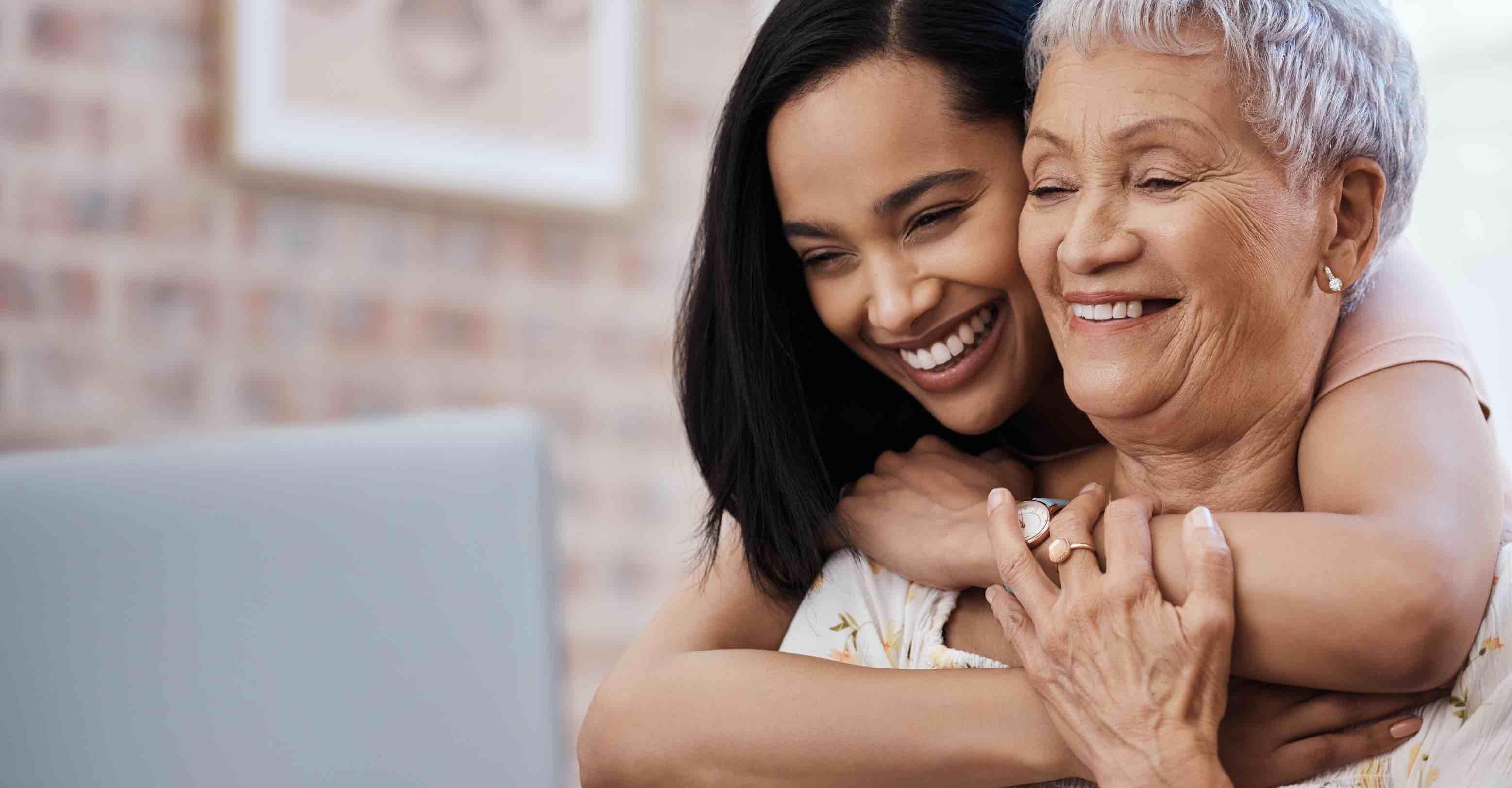 Compare costs, photos & reviews of senior living and care options near you.
Questions?
Call to speak to one of Caring's Family Advisors, or submit a request for more information here.
Didn't find what you were looking for?
Caring's Family Advisors can help answer your questions, schedule tours, and more.