7721 Battery Pointe Way, Indianapolis, IN 46240
Offers Assisted Living, Memory Care, and Independent Living
Photos of Traditions at Solana
Request Pricing
By clicking "Get Costs", I am providing express written consent to receive calls including automated/pre-recorded calls and automated texts for which I may incur a cost, as well as emails from Caring and its partners. I understand I am not obligated to provide this consent to utilize Caring's service(s). I acknowledge I was able to review the Agreement to be Contacted, Terms of Use, and Privacy Policy. This site is protected by reCAPTCHA and the Google Privacy Policy and Terms of Service apply.
Reviews of Traditions at Solana in Indianapolis, Indiana
Steve
Traditions at Solana was a nice new facility. I was taken with it, to begin with. The physical surroundings were nice and bright. We like it. It just didn't make the personal connection with the person giving the tour and whatnot. She was new and a little inexperienced, which was fine, but you wanted somebody that would bust a gut to take care of your loved one. It was a very close second, but there are certain things you just can't quantify. The person that gave us the tour was nice. I think she could have sharpened her presentation a bit. She knew what she was talking about. The dining facility looked quite nice. We didn't try anything, but it looked good. In terms of activities, they were playing Wii bowling.
Cindie
Traditions at Solana had a lot of options. It had both freestanding condos as well as an apartment building. Residents had full access for everyone (no matter where they lived) for the activities, the services, the in-house podiatry, PT, and beauty salon. There's also laundry, dining, transportation to appointments/outside activities, and supply runs. The staff was very friendly and forthcoming. It was a beautiful and cheerful place.
Provider Response
Thank you so much for your review! We are so glad you enjoyed your tour! We are very proud of our team and our community! We hope that you will let us know if you have any questions and we hope you become part of the Traditions family.
Vicki Christ
I am a friend or relative of a current/past resident
My sister is currently living here and has been getting involved in activities more. The director is awesome and has great communication skills. Within less than 12 hours of me asking; I received all of the information for August with every detail and a picture of my sister participating. Very pleased.
Provider Response
Thank you so much Vicki for your comments! We are so glad that your sister has been getting involved in our activity program, and that our staff is providing great communication! Welcome to the Traditions family!
Kim
I am a friend or relative of a current/past resident
My mom moved into Traditions at Solana. They continue to reach out and follow up with me as things are unfolding, and they go the extra mile of just making sure that she has everything she needs. When I met with them, the facility was actually beautiful, really nice, and all the staff was extremely helpful. Everybody there was just very welcoming, even the residents. We did a tour. My mom went with us, and she fell in love with the place when she got there. She's still independent. They have all kinds of fun things that she likes, such as gambling. They go gambling twice a month. They have physical therapy and all kinds of stuff that she does.It's going to be nice for her to transition from independent to assisted, and it's on site. They have plenty of activities for the people as far as physical therapy and range of motion, for those people that are getting inactive for assisted living. They do their own laundry. They encourage them to be completely independent until they absolutely can't. They have a work out room, salon for women to get their hair done and the haircut for men, pedicures, and all that. They have a theater room and recreational room with all kinds of things for them to play. They also have in their dining area. It's an open dining area for 12 hours a day, and they can go at any time of the day. People can have their families come eat with them at any time. There have been announcements like that.
Provider Response
Thank you so much for your kind words! We are so glad you Mom is part of our Traditions at Solana family!
Bob
I am a friend or relative of a current/past resident
Traditions at Solana is close to our home and close to our church and that's very important to us. It's very nice, very well kept, they have good meals there, and we have some friends there as well. All of those were deciding factors. It's very clean and the rooms were good sized. They provide three meals a day. We just liked the atmosphere there. They have a washer and dryer on each floor, but they do not have one in the apartments. They have a gym, a salon, a hairdresser, and a library.
Provider Response
Thank you so much for your comments! We are so excited that your have joined our Solana family and that you enjoy the atmosphere!
Maria
The people at Traditions at Solana are very kind and very nice. The place is clean, neat, caring, and it's got a lovely lake view and that sort of thing. They're going to remodel., but they just haven't gotten the things in yet. The food was also good. Then they have social activities, movies, games, parties, and all that sort of thing.
Provider Response
Thank you for your feedback! We are so glad you enjoyed meeting our team, and visiting our community!
Rhea
Traditions at Solana is a very nice place. We toured the assisted living. The tour experience was great, but the thing that stood out for my grandmother was that she didn't like it felt kind of dark in there. It's an older property, and there wasn't a lot of light. It just didn't feel bright and airy. The colors in there were kind of drab and neutral. She just didn't like the way it felt. Other than that, I liked it; I would have moved in, but she just didn't like it. We saw a two-bedroom, and it was a very nice sized room. We also saw one-bedroom, and both of them are very nice sizes. I really can't say anything bad about it. The dining area looked nice. We did not stay for lunch though. The person that gave us a tour was amazing. She did a great job. The nursing staff that we were introduced to seemed very friendly and knowledgeable. We did get to meet the activities director, and she seemed very into what she was doing. They have bingo, a shuffleboard room, and daily exercising. I can't remember everything. It was over a month ago, but I was impressed. From what I could tell, the facility was very clean and the maintenance was actually there on staff working on a door while we were there, so I feel like they're pretty responsive.
Provider Response
Thank you so much for your review. WE are very proud of our team, and the community. Our Community Relations Director loves her job and we are so glad you enjoyed meeting her, and the nursing team!
Carolyn
I visited Traditions at Solana and I liked it a lot. I thought the people and the staff there were very nice. I thought it was nice and clean. Again, this was during COVID, so I got to see only one room, which was nice. It was a one-bedroom apartment. They have patios in the back where the scenery is beautiful. It is beautifully situated on the river with trees; it was very park-like.
Provider Response
Thank you for your review! We take great pride in the fact that Solana is the only community in Indianapolis that has a waterfront view! We are very proud of our committed staff!
G.G.
The tour at Traditions at Solana was really great. The staff was really thorough with everything and we really liked the place. Their two-bedroom cottage was really perfect with what we wanted, but it was too expensive. That was the only thing. The staff member who gave us the tour was very good. They wanted to let us stay and eat lunch with some of the residents so we can could to know what the residents were like. Their little cottages in independent living are separate from the building. They have a general cost, which is understandable, but then there's an extra fee for the additional person. Theirs is not that bad, but some of the other places were really high. The food was very good and everything about the place was good. They were newly remodelled inside, and they were very good about making sure that the place was always immaculate. Their activity room was really nice and when we went past the beauty shop there was a lady there getting her hair done. It was just a better atmosphere than the other place I went to.
Provider Response
Thank you so much for sharing your review. We are happy to hear your visit to Solana was a positive experience. Please visit us again soon!
Jasper
Traditions at Solana was very beautiful, we were welcomed, and we were given a meal. We met some other people on the staff, and we got to see an apartment that seemed to be open at that time. I was very impressed with the place, and the food was excellent. We saw the library. They brought in grade-school children to interact with some of the residents.
Provider Response
We appreciate the kind feedback. Thank you for visiting Solana. It is wonderful to hear you had a great visit. We hope to see you again soon!
SK
My mother likes Traditions at Solana. It's a very nice facility. They had a lot of very nice and caring people, and it's a great location. The staff during the tour was very friendly and accommodating. The rooms were perfectly adequate and pretty well thought out the way they put them together. The bathrooms were quite big and easy to get in and out of. It's three floors with two wings on each floor, and there's a dining room on the lower level at the end of one of the wings.
Provider Response
Thank you for such a kind review. We value and appreciate the feedback. We are blessed to serve residents and families like yours.
Miriam
I toured Traditions at Solana. Their pricing was more than I could afford. The staff was very nice, they showed me a one-bedroom, a two-bedroom, and they showed me the library and exercise room.
Provider Response
Thank you so much for touring our community! We are so glad you enjoyed your experience!
Kathleen
Traditions at Solana was nice, and we were accommodated very well. The staff was very nice and knowledgeable. It was the largest of the places we visited that day, it was clean, and pleasant looking. The outside appearance and the landscaping were good. They had a lot of activities going on, they have transportation available, and a beauty shop on the premises.
Provider Response
Hi Kathleen, Thank you for your review. We appreciate the kind and encouraging words. We strive to provide a great experience when visiting and a warm and nurturing atmosphere for the residents we care for each day.
Patricia
I am a friend or relative of a current/past resident
My mom moved into Traditions at Solana, and that was our favorite facility. It was very nice, and there were accommodating people that made it possible for my mom to get in there. My mom loves the food. They play bingo, crafts, and they have lots of dogs running around. The apartments are nice, small, but efficient, and well laid out.
Provider Response
Thank you for the kind review, Patricia! We work hard to meet expectations like yours, and we're happy to hear we have done so. We appreciate the feedback and are blessed to have the opportunity to provide a nurturing atmosphere for your mother.
Carla Gargas
I am a friend or relative of a current/past resident
They did not bathe him. They did not help him change clothes. They did not take him to the dining room for meals. They promised to do all of these things. We found him huddled in his bed with feces on his sheets, on the bathroom floor, on the toilet seat and on the grab bars. But his diaper was only wet, so it had been there for awhile. They had taken away his panic button and hidden it under a washcloth on the bathroom sink. There were untouched meals in styrofoam around his room. NONE of the clothes I sent for him were used, only his pajamas. He had just a thin tshirt and sweat pants on when we picked him up and he was in his bed wrapped in his blanket. AND--he fell while there and they did not notify us or his doctor. Do not send your loved one here!
CinT
I am a friend or relative of a current/past resident
Great Community. Staff are so kind. The move-in process is seamless. This helped our family so much with moving mom in. Thank you.
Provider Response
We appreciate your positive review. We strive to meet and exceed families expectations.
Dave M.
In my role providing care for elderly individuals with a variety of medical issues I am often asked to make referrals to facilities like Traditions at Solana. I feel very comfortable making these types of referrals to this beautiful facility. The Executive Director has extensive experience in leadership of assisted living/memory care type units. I have the utmost confidence in her ability to administer over this facility with both the strength and compassion needed to succeed in her role. I truly wish I had known more about Traditions at Solana a few years ago when both my parents, long time residents of the north side, required a move to assisted living. I would not have hesitated to have moved them to such a great place!
Jo Thompson
Absolutely in LOVE with this building! From the breath taking outdoor appearance to the clean and vibrant interior.. a gorgeous building all around! The receptionist was so kind and friendly with us. All of the staff we passed interacted with us with warm smiles and greetings. I found the Executive Director to be extremely knowledgeable and very compassionate towards my Father and I. We were invited to stay for lunch and enjoyed a wonderful meal where we met several residents who had very good things to say about Solana! Overall great experience and my Father's top choice for Assisted Living!
Kristin T.
This is a wonderful community. The staff are what making this building so amazing. Caring, compassionate and knowledgeable team. Fun activities, well maintained, beautiful views, and great staff.
fixyourproblems
I am a friend or relative of a current/past resident
This place looks great and the staff say all the right things but all is not well. Food service has been terrible since move in. Residents must raise their hand to get the attention of the ever changing staff. There are NO meals available for people with dietary restrictions. QMA's are in charge of too many patients and there is a serious shortage of staff, at all levels...except management. Medication administration is a joke and their pre-packaged meds is a mess leaving personnel to search in multiple drawers. We have no confidence in this process. The facility is a ghost town after 3:oo p.m. and if assistance is needed, good luck. Communication with management is horrible. Not only do they not seem to communicate with one another, when questioned, they manage to place blame on someone else rather than listening to our concerns. We are lucky to live close. y but what about residents who are not so fortunate. If my loved one were not so far in to dementia, we would move. They do nothing to engage residents and the small activities they do are unorganized and not presented in a way to welcome participants and help them have fun. Our perception is the staff look at this as a job and not a commitment to help aging seniors enjoy their golden years. There is a reason they have so many open rooms. The owners are in it for one reason and it is not to provide high quality care. Stay away.
Provider Response
Thanks you for providing your review, we value and appreciate all feedback. We do pride ourselves in the care and attention we provide our residents. We would appreciate your time to further discuss your concerns in person.
Wayne BB
I am a friend or relative of a current/past resident
My loved one chose Traditions at Solana out of all the places we toured. We have not been disappointed yet, staff are gracious and kind.
Provider Response
Wayne, this is so positive to read! The team at Solana value and appreciate the residents and families we serve. Thank you for the feedback.
Robert P
I am a friend or relative of a current/past resident
The building is absolutely beautiful but what counts most is what's inside. The staff are kind, considerate, compassionate and proactive. I would recommend to anyone searching for a place for their loved one.
Provider Response
Thank you so much for your kind words, I am glad your experience at Solana was positive!
Lisa178418
I am a friend or relative of a current/past resident
Traditions at Solana is pretty good. The staff is mostly caring and helpful. My loved one has a one-bedroom with a living room, a bathroom, and a tiny kitchen. She wishes there were more fruits, vegetables, and salads instead of so much meat and potatoes, but the food is OK. Communication is not so good. The dining area is very pretty and spacious.
Jill023460
I am a friend or relative of a current/past resident
Traditions at Solana is affordable and a very nice facility with good, caring people. The thing that stands out most to me is the personalization. The food is just OK.
charlie#1
I am a friend or relative of resident
My mother has been a resident of Traditions at Salona for almost a year. Our family has been extremely happy with the care provided by the staff. Mom has moderate dementia/alz and has lots of mood swings. Some days she is not very happy, as she thinks she should be able to live on her own. I have no complaints. I feel she is safe at Traditions and getting good care.
Mom's only Caregiver
My mother is Mid-Alzheimer's and was assessed to the Assisted Living area only to be recommended to Memory Care three months after she arrived-a placement I felt she deserved upon initial assessment. I also agree with others here who feel like the staff is poorly trained and apathetic to the needs of dementia. There is no longer a Medicaid component at Traditions and we were not informed of this even though it was a plus in our search for a place for my mom. I have experience with three other assisted living places via my mother-in-law here in Indianapolis - all who have provide better care. Have had meetings with director., nursing staff and still feel there is lack of oversight. Another person commented here about Alz care and read Traditions response about a new training procedure with a meeting (family night?) but have yet to see this ??? Shame on me-looking around feel like my mom is falling through the cracks. Worry is making me ill. To the person who removed their mother I'd love to know if you found a better place. If your loved one is physically able without dementia I'd recommend Traditions, but I'd be checking in with them regularly. It is a pretty place.
Peggy111302850
I also took a tour of Traditions at Solana. The place was pretty much brand-new and very clean with large rooms. They had lots of activities, but they didn't have many people; maybe that's because it was new. It was the most expensive place of all the places we visited.
Five Stars
I am a friend or relative of resident
I have a relative living at Solana. She is extremely happy there - likes the food and loves the employees. The nursing staff is very conscientious about her needs and so is the dining room staff. When I pass an employee in the building, I get a nice smile and a greeting. Whenever we have asked for something, be it medication, laundry or bathing, they don't put you off. What you ask for is immediately taken care of. I would highly recommend Traditions at Solana!
relativeofalzheimers
I am a friend or relative of resident
First of all the facility is designed to attract those of us who are placing our family in their care...don't be fooled. Most of us have family who were living back in the 40's,50's and 60's so why would the decorate it to cater to artsy type? To sell to the families that's why! It is WAY expensive and they have no experience with memory care. I put my relative initially in assisted living because the Alzheimers was progressing enough to where assistance was needed. They were aware enough to know they did NOT want to be locked in. Due to a flight risk they had a bracelet that would lock the doors when they tried to get out. After one week and two SUCCESSFUL attempts to get out, where on one attempt they had NO CLUE of their absence until a stranger brought them back, up the the memory care unit they went. Two months (only 20 days under Solana's roof) and many trips out to a pysch hospital for med adjustments they were KICKED out. This facility opened way to soon and was not prepared to handle residents who struggled adjusting to this new environment. Not to mention the bedroom was never cleaned, laundry never done and showers never taken. And I mean NEVER! So do your research first! Oh and there have been others that I found out were asked to leave. They only prefer the easy going Alzheimers patients whatever that is.
Provider Response
We appreciate your message and want you to know that the safety and health are our top priority of all our residents. Our community strives to provide a home-like environment to our residents who are challenged with various dementia diagnoses that maximizes dignity, productivity and quality of life. Admission to the program is not based solely upon diagnosis or disease stage, but is based on a variety of criteria as dictated by the Indiana State Department of Health and our Community. The decision to accept an individual to our Memory Care Program is made at the community level and is based upon the best information gathered by an interdisciplinary team (Clinical Director and General Manager) following the initial admission assessment. Continued residency in our Memory Care is based on criteria that have been set forth by our Community. On occasion, it becomes clear, based on the state criteria, that an admission acceptance may have been inappropriate or that a resident has progressed beyond the scope of care offered by our Memory Care Program. Such occurrences may warrant a resident relocation. Our community proudly works together in a team environment with residents, family, staff and physician to provide the best possible atmosphere for all residents. We welcome and promote open communication at all times. Please feel free to contact us at anytime to discuss any concerns you may have.
Caring113160650
I am a friend or relative of a resident
The reason we chose Traditions at Solana was because it's on a lake and it's got the homiest and most welcoming atmosphere. It suited my parents' needs the best. They take the residents out on the pontoon boat and they also have a golf hole out in the water. They have a little bit of different activities and the standard ones. My parents are going to be in the independent living and they're waiting for the new ones to be built.
JDHe
I am a friend or relative of resident
This place is really overpriced for the poor attention to the residents' needs. Even after repeated attempts to bring issues to the attention of the staff and management, we did not see change and moved my grandmother out.
Caring101942750
I am a friend or relative of a resident
We chose Traditions at Solana for my parent because it is in a good location, it is brand new, and it is very clean. This place is large. It is just a really nice facility. It also overlooks the river. It is a surprisingly beautiful place. I was shocked because they take Medicaid also. The staff is excellent. They're very friendly and very helpful. I ate there; the food is very good. I would recommend Traditions at Solana.
Jennifer100555450
I am a friend or relative of a resident
My mom is in Solana. It was in the high end of nice. It is really pretty and new. It is Medicaid waiver certified. They did a really good job. The only down side is that the chef isn't all that good, but other than the food, it's doing well. We like it. There is a practitioner who is right there. We like the staff. Things have been pretty good. I highly recommend it. They have activities. They do everything you can think of. They have a theater. They do arts & crafts every day. They have an exercise room.
Caring100529650
I am a friend or relative of a resident
The place is brand new, and they only had seven or eight people in their memory care unit, so it was quiet. Traditions at Solana has got a big open day room with the TV area and the eating area. They did have assisted living, and one half of the floor is designated for memory care. It is all arranged differently. This unit opened up June 2014, so everything is brand new and very upscale looking. The locked unit opens up to the very large day room. They have a lot of facilities on the floor like a kitchen and refrigerator. They have their own tables at one end of the large room. Most of their food comes from the kitchen that makes the food for assisted living. They can still bake cookies or whatever right there. They can do stuff right there if they wanted to like cook an egg for somebody that didn't want what is served. They have a smallish table, and they sit in groups however they want to. They have individual rooms, and you have to bring your own furniture. Each room has a very large window that overlooks one side of the building. Once in a while, the TV might be loud because people can't hear that well, but in general it is a calm and quiet place.
Caring99345050
I am a friend or relative of a resident
We chose Traditions at Solana for my brother because it is so very nice. It has a very nice location, and the facility itself is extremely nice. It's some place I wouldn't mind living myself. Actually my brother has also toured other facilities, and it is the best choice for him. The staff is extremely pleasant and professional. They were doing whatever they needed to do to make sure our needs were met. They have a movie theater -- where they watch a movie once a week -- and a lounge area where they have a happy hour once or twice a week. They even take them shopping. Some boating is possible around the facility. They are planning to get some kind of a boat because they have a river behind them and a lake in the front. Solano is a brand new facility who just opened last June. It is well built over the course of probably the past year and a half. They have all the bells and whistles.
Services and Amenities of Traditions at Solana in Indianapolis, Indiana
About Traditions at Solana in Indianapolis, Indiana
Welcome to Traditions at Solana Senior Living
Traditions at Solana, located in beautiful Indianapolis, Indiana, provides a gracious retirement community. Walking paths that provide unparalleled water and wildlife views of the White River give the feeling of an idyllic park setting.
Traditions at Solana is a licensed senior retirement community with no large entry fee or endowment. Residents are served by providing superior, yet reasonably priced accommodations and services in a peaceful, beautiful setting. Living options include licensed assisted living, assisted living memory care and independent living garden residences. We provide a home-like setting for those who need assistance with personal care and daily living activities.
Traditions at Solana offers a pleasant and relaxing setting for seniors who may need assistance with personal care and daily living activities. The SELECT YOUR CARE program gives you and your family the ability to create a personalized healthcare service plan. You may choose to include assistance with daily activities such as medication management, bathing and/or dressing by our 24-hour licensed nursing staff. Assisted living private residences are all within steps of many amenities including fine dining, recreational facilities, as well as a theater. For added peace of mind, an emergency response system is provided.
Memory Care and Dementia Care in Indianapolis
Traditions at Solana serves seniors who experience various forms of memory loss. Individuals are assessed by our staff to identify their cognitive and physical abilities as well as learn about each person's unique life story to develop a comprehensive plan of care. Both physical and emotional stimulation are then incorporated into the plan to support and maximize quality of life. A state-of-the-art security system is provided which allows residents to live independently while remaining within the comfort of a secured environment.
Amenities
Chapel
Beauty Salon
Fitness Center
Restaurant Style Dining
Theater
Traditions Café Casual Dining
Laundry Facilities
Scheduled Transportation
Emergency Response System
Care-free Environment
Walking Paths
Unparalleled Water and Wildlife Views
Life Share Program
24 Hour Nursing Staff
Nearby Conveniences
Keystone at the Crossing
Physician Offices
Pharmacies
Restaurants
Endless Recreational & Entertainment Choices
6 hospitals within 6 miles
Thank you for your interest in Traditions at Solana. Please give us a call to schedule a free tour.
Help seniors by writing a review

If you have firsthand experience with a community or home care agency, share your review to help others searching for senior living and care.
Request Pricing Information
By clicking "Get Costs", I am providing express written consent to receive calls including automated/pre-recorded calls and automated texts for which I may incur a cost, as well as emails from Caring and its partners. I understand I am not obligated to provide this consent to utilize Caring's service(s). I acknowledge I was able to review the Agreement to be Contacted, Terms of Use, and Privacy Policy. This site is protected by reCAPTCHA and the Google Privacy Policy and Terms of Service apply.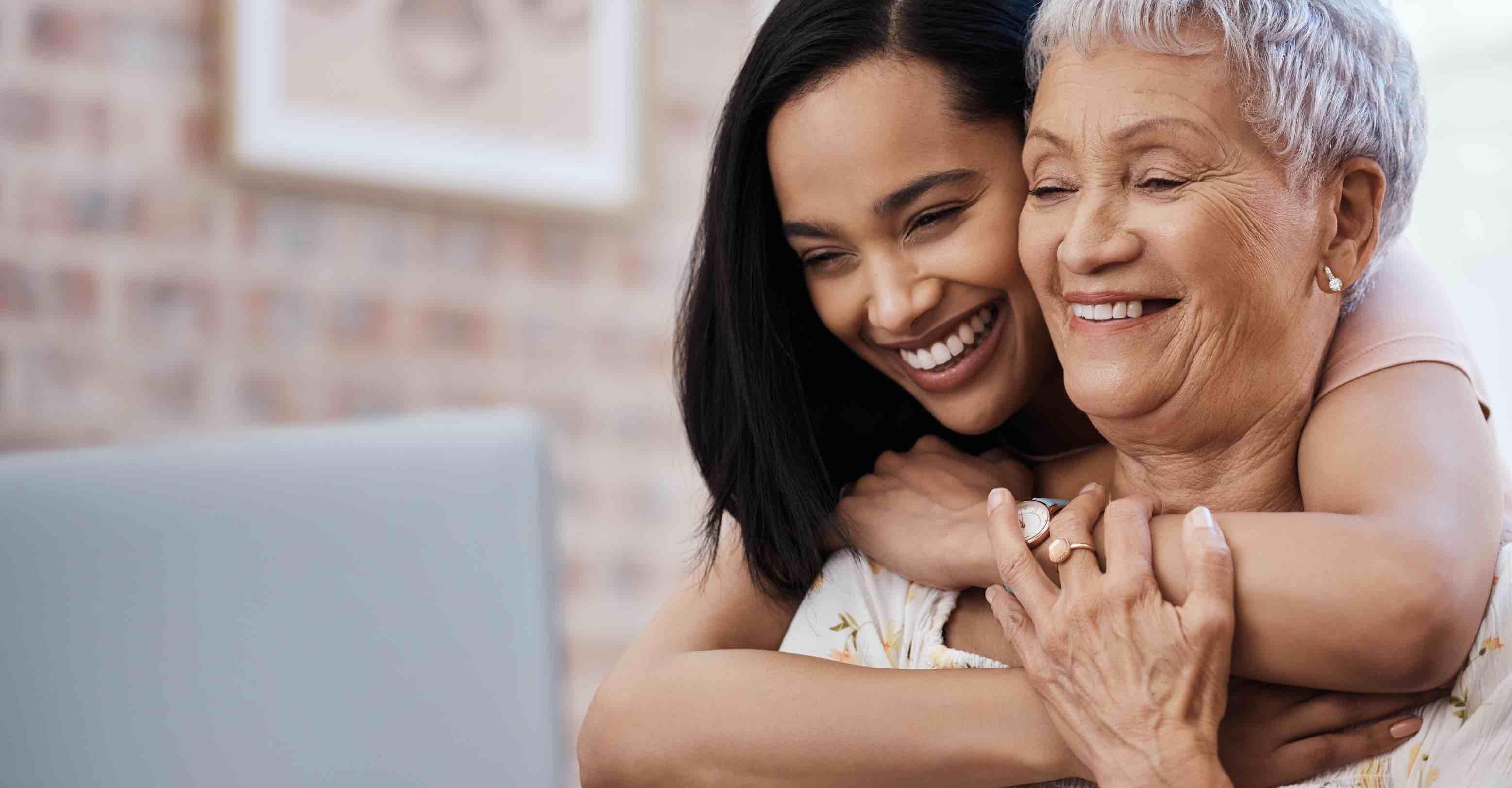 Compare costs, photos & reviews of senior living and care options near you.
Questions?
Call to speak to one of Caring's Family Advisors, or submit a request for more information here.
Costs for Traditions at Solana in Indianapolis, Indiana
Assisted Living
This level of care provides support for those who need help with personal care needs such as cleaning, bathing, and dressing. Residents selecting this level of care are treated to many amenities in a home-like atmosphere, while getting support in their daily lives.
Memory Care
Memory Care is specifically designed to meet the needs of those with Alzheimer's or other forms of dementia. Specially trained staff members assist with activities of daily living (such as bathing and dressing) and provide therapies to slow further loss of cognitive abilities.
Independent Living
Independent Living is for those who desire the feel of a private residence with the amenities and activities available in a planned community, such as fitness classes, game nights, and group excursions. Services such as cleaning and groundskeeping are often available.
Didn't find what you were looking for?
Caring's Family Advisors can help answer your questions, schedule tours, and more.