2001 West Algonquin Road, Algonquin, IL 60102
Offers Assisted Living, Independent Living, and Memory Care
Photos of Clarendale of Algonquin
Request Pricing
By clicking "Get Costs", I am providing express written consent to receive calls including automated/pre-recorded calls and automated texts for which I may incur a cost, as well as emails from Caring and its partners. I understand I am not obligated to provide this consent to utilize Caring's service(s). I acknowledge I was able to review the Agreement to be Contacted, Terms of Use, and Privacy Policy. This site is protected by reCAPTCHA and the Google Privacy Policy and Terms of Service apply.
Reviews of Clarendale of Algonquin in Algonquin, Illinois
4.9

4.9

4.5

3.9

4.0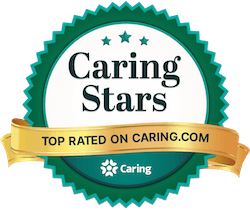 Bill
I am a friend or relative of a current/past resident
Clarendale of Algonquin was an excellent place. It was top-notch. The rooms were large and the place was really clean. It was immaculate. The woman who took us around was very, very knowledgeable. They had meeting rooms and an exercise room. The dining room looked excellent. One of the attractions why I even knew about that place was that my niece's in-laws recently moved there and they gave it really high ratings, so I took a ride out there and they were right. The place was really nice and well-kept. Just the downside of that for me was that it's too far out from where I live.
Provider Response
Hi Bill, thank you so much for your positive comments about Clarendale of Algonquin! We appreciate you taking the time to share.
The Beckers
I am a friend or relative of a current/past resident
The Staff is awesome from Kathy & CJ up front to Maureen who is fantastic, Faison and Steve are great. I would recommend this facility to anyone. Rooms and food are great, the other residents make you feel like family.
Provider Response
Your recommendation means so much to us and we're so happy to have earned it. Thank you for taking the time to let the world know about your positive experience. Have a great day!
Ray
I am a friend or relative of a current/past resident
Clarendale of Algonquin did not have enough staff. The food seemed mass-produced, like grade school meals, and my mom lost about 20 pounds while she was there, because she refused to eat the food. She was a picky eater anyway, so I would bring her food a lot when I came in to try and keep her weight up. Other than that, they had a good variety and they always had fun desserts for them to have. They had the activities listed, but they were more geared toward people that were less further along in their dementia journey. My mom couldn't understand things and they had coloring activities, which she couldn't even understand what the color was. It's very brand new and modern. So, it's very nice. It was during COVID when she was there and they had a big turnover. Mostly they bring in new nurses and I felt like they were mostly nursing and CNA students that were coming there and serving their time, doing what they had to do, and then they left. Most of them were very, very nice, young, and energetic though and they treated my mom well.
Provider Response
Ray, thank you for taking the time to share your experience. If you would like to discuss any of your comments further, please don't hesitate to reach out to Peter Franken, Executive Director. Thank you again!
Tiana
I am a friend or relative of a current/past resident
My aunt is now at Clarendale of Algonquin. They assessed her for assisted living as opposed to memory care, so that was one reason why we chose them. We positioned it as an all-inclusive hotel type of setting as opposed to assisted living, and therefore she was more open to being there. There are daily programs. They try to get my aunt to do the daily program. She hasn't done any and she has only been there for a week, but they do book club, activities to get out, or movies. There's a lot of different stuff. The staff are all very nice. The food is good. The dining area is very nice and clean. My aunt's room is very nice, clean, and bright.
Provider Response
Hi Tiana, thank you so much for your positive comments about Clarendale of Algonquin! We appreciate you taking the time to share.
Sandy
I toured Clarendale of Algonquin. It's awesome, it has a resort feel and the people are fabulous. I talked to the residents and they were happy. I liked the place a lot. They have a lot of options on accommodations, depending on the level of affordability as well as the need. They have 1 or 2 bedrooms in different square footage. I toured the assisted living part of it and everything is included in terms of meals. They have a game room, a movie theater, a lot of social activities, offsite tours if preferred, and different exercise options. They have a salon on site as well. The staff who assisted me was very, very helpful, and answered all my questions. I called her after the tour to explain that I did not think the facility would meet my mom's needs. I would love to move there myself, but they just didn't have quite the support that she needs right now.
Provider Response
Sandy, we are so pleased you enjoyed your visit to Clarendale of Algonquin! We hope to see you again soon.
Susan63
I am a friend or relative of a current/past resident
The facility is beautiful and the staff has been wonderful in all areas. The tour gave an excellent overview of the amenities and apartments available. Take comfort in knowing your family member will be cared for. They have many group activities for residents including movie night, bingo, a craft room, a bistro for snacks, Wi bowling, and various social gatherings to choose from.
Provider Response
Susan, we are so happy to read such a great review about Clarendale of Algonquin! Thank you for taking the time to share.
Janet
I toured Clarendale of Algonquin. The cleanliness and the brightness of the place just made it nice. I found most of the people that I've talked to are very kind and helpful and willing to answer questions. The woman that showed me around asked the chef to make a sandwich for me that I could take with me, and it was a very good sandwich. It seems to me like they have everything. The rooms were average size, with the refrigerator and oven microwave all available. I was shown a calendar of activities, and it looks like you can be as busy as you care to be. There were different kinds of card games and exercise classes. I think there is an opportunity for religious services, and they take people out into the community for shopping. They seem to have special celebrations for the holidays, some of their activities seem to be holiday centered, whether it be Halloween or Thanksgiving or now with Christmas and Hanukkah coming up, they seem to be planning things for those holidays as well. The update of the place is very good.
Provider Response
Janet, thank you for sharing your positive experience! We look to provide five-star experiences to all residents, families and guests. We are happy to discuss any concern to ensure a five-star experience in the future!
Steven
I am/was a resident of this facility
I'm a resident of Clarendale of Algonquin. It is very nice, it is not very old, and it provides a few amenities that I like. I get my blood pressure and pulse taken every morning, and they take care of my medicine for me. I don't have my medicine in my apartment; they bring it to me every morning, which is kind of nice. This is a good thing. It is located close to the Fox River, which is very beautiful, and the town that it is in is small, is kind of quaint, and has lots of good restaurants. The staff here is very friendly and accommodating. They watch out for you a little bit and make sure that you're all right. They have independent living and assisted living. One floor is reserved for people who need a little more help. It is three stories high, and I live on the second floor. There is a theater, a workout room, and a weight room with treadmills. It is a little expensive in my opinion, but mine is expensive because it includes all of my meals. The food is excellent. The main chef is really good. Sometimes it is as good as you would get in a nice restaurant, so I'm very pleased in that regard. I live by myself, so I have a one-bedroom apartment that is comfortable, and of course it is a good size. I have five windows in the apartment, which brings in some natural light. It is carpeted except for the area by the kitchen, which is hardwood. In my particular apartment, I don't have a stove -- I have a microwave, but that's OK with me, because I generally go downstairs to the dining area when I wish to have something to eat. They will also bring it to me if I ask. I have been here for about a year now. There's hardly anything to complain about. I don't participate in activities very much, but I see them posted, and I get a newsletter that describes them. They seem to be available and very varied.
Provider Response
Steven, your wonderful feedback and rating mean a lot to us. Please don't hesitate to reach out if there's anything additional we can do for you. Have a great day!
Robert's Son
Next to my big house, it is a downsizing. Much better to my future needs. Rooms are upscale from what I expected. The young ladies were so informative. I saw Colleen one time, and Maureen another. Both are quite energetic and cheerful. I was introduced as we toured to other pleasant staff.
Provider Response
We're glad to hear you enjoyed your visit. If you ever need anything else from us, please feel free to give us a call or stop by. Have an awesome day!
Kathy
Clarendale of Algonquin is very lovely. The staff who accommodated me was good, she gave me some cookies. We didn't go in, we just stayed at the opening of the dining room and saw a few people sitting there. I don't think they're serving in the dining room right now. If I understood, their food is being delivered to their rooms. It was a lovely facility.
Provider Response
Thank you for your kind response. We would invite you to set up a time to see a beautiful apartment. Feel free to call us.
Camille
We have found a place for my mother, and it is called Clarendale of Algonquin. She is not there yet, but she will be within a week. She will be there for assisted living with memory care. The room is very nice, very clean, and a nice size. There are so many activities that I can't really mention all of them. They have a library, an art room, and a media room where they could watch a movie. They have many activities.
Rae
I am a friend or relative of a current/past resident
My mom went to Clarendale for respite care. The staff was very friendly, the rooms were a nice size, and they're very clean. It's a very nice community with lots of things to do.
Provider Response
Your feedback is greatly appreciated as we strive to provide the best experience for our residents and guests each and every day.
Caroline
Clarendale was clean, well-maintained, it didn't smell, and it seemed very nice. The staff seemed to be very amicable. They showed me the assisted living room, and the memory care unit. The first room was an efficiency apartment, and the other room was a bedroom with a shared bathroom. I saw the laundry room, the common eating space, cafeteria, outside space, a secured garden area that people could go into without worrying, and a TV room. They had a piano that people can play, and the memory care had an area with a kitchenette. They have respite care, but you need to pay a minimum of two weeks stay.
Mark451713
I am a friend or relative of a current/past resident
My mother is moving in tomorrow to Clarendale Algonquin. The staff is very friendly, welcoming, and very helpful, and it's fairly inexpensive for the area. It's a new facility, and the room is very nice and brand new. No one has lived in it before, and it's slightly bigger than the one that my mother is in now in Florida. The facility location is perfect. It's right near shopping and doctors' offices. The community seems to be top notch, so we're happy.
Provider Response
We are very happy we could provide you with a positive experience! Please don't hesitate to reach out if there's anything additional we can do for you. Thank you, and have a fantastic day!
Carolyn173207
We went to Clarendale of Algonquin. It was an absolutely beautiful facility, but it cost way too much money. We saw three different rooms, a gorgeous gym, and a beautiful dining room. It would have been too much walking for my parents; they were just not as mobile as most of the people there. The people were very nice.
Georgia283700
I am/was a resident of this facility
Clarendale Algonquin is very nice. I'm very happy here. They have a lot of activities. Their food is excellent. The people are friendly. The staff is wonderful, courteous, knows everybody's names, and greets you all the time. They show movies, do exercises, and have games. They go to outside restaurants.
Services and Amenities of Clarendale of Algonquin in Algonquin, Illinois
About Clarendale of Algonquin in Algonquin, Illinois
Clarendale of Algonquin is in the northern part of Algonquin, Illinois, a few blocks from River Pointe Shopping Center and near other commercial amenities in the village and neighboring Lake in the Hills. Residents rave about the community's friendly people, excellent food and many activities, including exercises, games, movies and trips to restaurants. Loved ones like the facility's convenient location, cleanliness and adequately sized accommodations, and they appreciate that there's a library, an art room and a media room. Visitors give special mention to the gym, dining room, laundry room, secured garden area and piano that residents can play.
Frequently Asked Questions
Help seniors by writing a review

If you have firsthand experience with a community or home care agency, share your review to help others searching for senior living and care.
Request Pricing Information
By clicking "Get Costs", I am providing express written consent to receive calls including automated/pre-recorded calls and automated texts for which I may incur a cost, as well as emails from Caring and its partners. I understand I am not obligated to provide this consent to utilize Caring's service(s). I acknowledge I was able to review the Agreement to be Contacted, Terms of Use, and Privacy Policy. This site is protected by reCAPTCHA and the Google Privacy Policy and Terms of Service apply.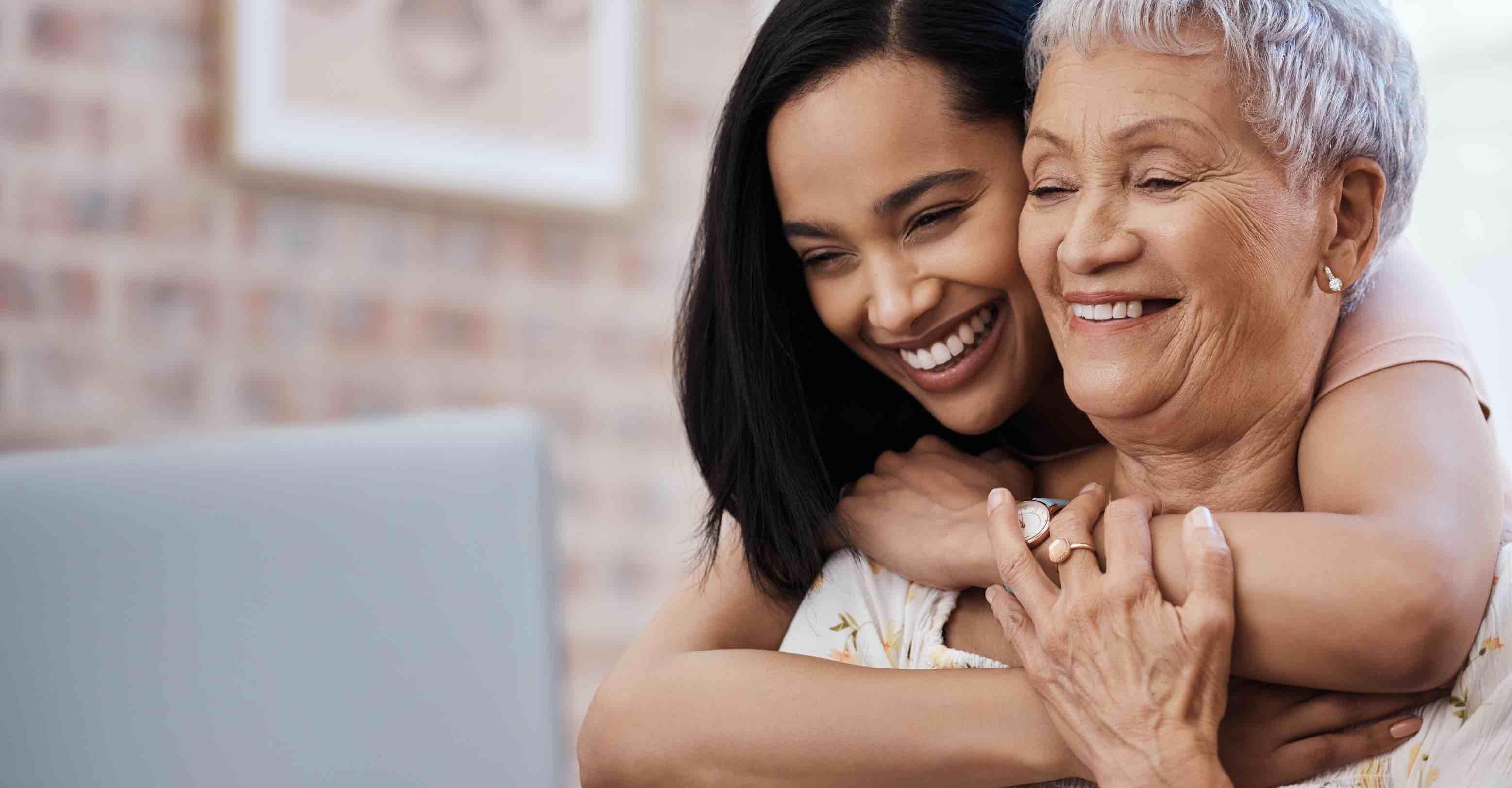 Compare costs, photos & reviews of senior living and care options near you.
Questions?
Call to speak to one of Caring's Family Advisors, or submit a request for more information here.
Costs for Clarendale of Algonquin in Algonquin, Illinois
Assisted Living
This level of care provides support for those who need help with personal care needs such as cleaning, bathing, and dressing. Residents selecting this level of care are treated to many amenities in a home-like atmosphere, while getting support in their daily lives.
Independent Living
Independent Living is for those who desire the feel of a private residence with the amenities and activities available in a planned community, such as fitness classes, game nights, and group excursions. Services such as cleaning and groundskeeping are often available.
Memory Care
Memory Care is specifically designed to meet the needs of those with Alzheimer's or other forms of dementia. Specially trained staff members assist with activities of daily living (such as bathing and dressing) and provide therapies to slow further loss of cognitive abilities.
Didn't find what you were looking for?
Caring's Family Advisors can help answer your questions, schedule tours, and more.