Spring Hill Health And Rehabilitation Center
Photos of Spring Hill Health And Rehabilitation Center
Request Pricing
By clicking "Get Costs", I am providing express written consent to receive calls including automated/pre-recorded calls and automated texts for which I may incur a cost, as well as emails from Caring and its partners. I understand I am not obligated to provide this consent to utilize Caring's service(s). I acknowledge I was able to review the Agreement to be Contacted, Terms of Use, and Privacy Policy. This site is protected by reCAPTCHA and the Google Privacy Policy and Terms of Service apply.
Reviews of Spring Hill Health And Rehabilitation Center in Brooksville, Florida
Y.
I am a friend or relative of a current/past resident
I would never send my family member to this place again. Parent was never supervised or attended to. Never showered her or changed her. Urine on the floor and bed. Parent soak and wet. My sister had to take her a shower and had to ask one of the workers to re-do the bed cause it was wet. Food was left on the table to get cold. My sister found her on the floor and all they could say is she seems to be ok. Feel sorry for the other patients. Never again.
j robin sister
I am a friend or relative of a current/past resident
first of all this rehab is a joke, my brother was admitted on april 1, literally dropped off and not see for 1 1/2 hours later. no dinner was offered until i asked about it when i got there, he is also a double amputee, the overnight nurse was rude and going through his stuff, he was suppose to get rehab to build up his upper body strength, maybe that happened, he layed in his own waste for 5 hours until someone came in to help him, they kept him until today the 17th so he could get rehab in, he got rehab yesterday and the therapist asked if he could hop, he has one prosthetic and it does not have springs in it. they never tested for covid but after 12 days or so they said he was good , never ever would i sent anyone to this rehab place, also walking down the halls it smells of urin
Eddie mcconnell
I am a friend or relative of a current/past resident
I have had great interaction with the activity's director Jaime, with observing the dedication and caring she shows to my mother and all other residents during the activities provided for them. it's nice to see a person giving 100% in their job performance. Thanks!
Edward Slaman
I was very concerned about putting my dad in here. But they have been good to dad a nurse aid Amanda was amazing she was what my dad needed.
DontGo2SpringHillRehab
I am a friend or relative of a current/past resident
Our mother was sent to Spring Hill Rehab after complications from knee replacement surgery. They said they'd pick her up at 2:00pm. It wasn't until after 12:30 am that she was picked up from the hospital. Since the hospital released her already, she did not get her nightly medications. Spring Hill Rehab refused to give her her night medications as they said the day time staff will do it. On top of it, the room they put her in is was deplorable. Stained walls & furniture, peeling paint, musty smelling, stained bed sheets, & a 13" TV screen that that no elderly person would be able to see. The bathroom tile was covered in black mold, stains surrounded the toilet, broken & chipped tiles on the floor. We believe they keep 1 room in pristine condition to show guests, visitors & the Health Department. The other rooms must have been ignored by cleaning staff, maintenance staff & health department staff. If the health department ever saw this room they would close this facility. Needless to say we took mom out of there as fast as humanly possible. If you care about your loved one, do not use this facility for anything!
Teresa M.
I am a friend or relative of a current/past resident
This place is horrible! If I can give it - 5 Stars I would. They are under qualified, understaffed, ill-equipped to handle anybody that is unable to move and speak for themselves! My mother is only been there a week and it's a week of ####! They have left her sitting on the commode for over an hour without any help to get up as she is not mobile. She has had to yell ,scream and bang on the walls to get someone to even recognize that her light is on and she needs something. She sat in bed with a full bladder meeting to use the commode and needing a pain pill for 2 hours with her light on and nobody noticed?! This is not the first incidences ,there have been several more. If they can't take care of somebody then they need to shut their doors! I can give her better help and attention at home all by myself.
truthl puzzler
I am a friend or relative of a current/past resident
The rooms are nice looking, the cleanliness of the facilities are decent except the guests bathrooms are a bit untidy. The receptionist/ greeter is very kind, my concern, however is the care of the patients is very minimal. It took 2 days before anyone assisted my dad shave, let's not talk about showering. Not happening. Perhaps the center would do better if they hired a larger staff to adequately meet the needs, of the patients.
elfs64
I am a friend or relative of a current/past resident
Worst place on the planet… admitted my mom into a facility with known +Covid employee… would not let patients relatives visit without an appointment nor were they told before hand… had a semi private room with a dripping sink… other patient wanted a/c at meat locker temp… moved my mom to another room and the toilet did not flush… had to threaten to call the police to be released and then they let her walk out on her own… no wheel chair… what a despicable place
cnoyes
I am a friend or relative of a current/past resident
This is the worse place I have ever seen. My brother is suppose to have therapy twice a day, he doesn't get it. All they do is walk him from his bed to the bathroom and put him back in bed. I have to take food to him because the food they serve is terrible. He waited over an hour to go to the bathroom before he could get any help. He asked for some milk and they told him they didn't have any. He isn't suppose to have salt and everything is salty. He doesn't get his meds when he's suppose to. I'm having a hard time trying to schedule a day to go see him. I called 3 times and left messages, No luck. I wouldn't put a dead dog in this place.
Sparkey 1952
I am a friend or relative of a current/past resident
Do not go to this facility! Take your loved one's elsewhere!! For the most part, patients are on their own. The food is terrible. My friend called this morning because she ordered eggs and toast for breakfast but received a piece of dry toast and some oatmeal. When I called to complain the person responded with "We're not a restaurant." These places have an inherent obligation to meet the basic needs of the patients and this facility is a problem.
hunksgirl
I am a friend or relative of a current/past resident
Do NOT put anyone you love in this place! My uncle Got 2 showers in 3 weeks, 2 days before discharge and day of discharge. He couldn't eat the food so we brought some to him. He is diabetic and slept from 8 am to 7 pm when staff had to try and rouse him. No food all day, blood sugar 49! He came home 9/10 dead and was readmitted to the hospital in renal, liver and heart failure! We couldn't go in due to covid so had to put our trust in the staff. Bad move. Will NEVER go there again! Beware! Gave it a one because they don't allow zeros!
Chris and Donna
I am a friend or relative of a current/past resident
Stay very far away from this place!! My mother in law was here during Covid 19. We could not go see her and were very frustrated with the staff.... phone calls were not returned, phone went unanswered when trying to contact the staff... She became listless and uncommunicative as time went on... She was not eating... Just so many things were wrong.. When staff was questioned, they got very defensive and acted like we had no right to ask questions or to have a return call.. Six hours of trying to get answers one day..
lwrida
I am a friend or relative of a current/past resident
My wife has many allergies they gave her nothing she could eat. They never cleaned her, it took over 2 hours from the time she needed help till they came. I tried to move her to a better place they tried to block that but after 2 days I got her moved.
daughter4321
I am a friend or relative of a current/past resident
Do not put your loved ones here. She was starving, smelled awful, had never brushed her teeth in three weeks, fell when left unsupervised, ring is missing. Social services ladies at the office was only beacon of light there. They were very helpful.
Marie Ann
I am a friend or relative of a current/past resident
My Mom is a resident of this facility. I am so happy that my Mom is here and not at any other facility. They truly care about the residents here. I am very anxious about not seeing my Mom because of this virus, but I know she is in good hands. Ms. Diane and Mr. Bill have been so helpful with getting my phone calls to the nurse so I can check on Mom. Also so I can talk with her. It might take some time but I know I am not the only one who is calling to check on my family. Mr. Webster and Ms. Rebecca are on top of things here in this facility. I appreciate all the nurses and the cna's who are giving the best care to my mom and all the other residents who are in the facility. These healthcare workers from administration down to maintenance and everyone in between who put their lives on the line to take care of my family are heroes. They are trying to keep our loved ones safe and at the same time making sure they are safe so they can continue to take care of our family and keep their family safe too. I hope that your company can really show them you appreciate them after this is all said and done. They all deserve it.
sorry I ever let my relative go here
I am a friend or relative of a current/past resident
MY FATHER WENT TO THIS PLACE, OTHER THEN ALZHIEMERS A HEALTH MAN, HE COME HOME A SICK MAN. BE SCARED, VERY SCARED TO LEAVE YOUR LOVED ONE HERE. WARNING THEY DO NOT ISOLATE PATIENTS WITH C DIFF, THEY LET IT SPREAD EVERYWHERE, IM NOW TRYING TO GET MY FATHER WELL FROM THIS AND HOPING MY MOTHER DOESNT GET FROM HIM. BE VERY SCARED!
MJ Brosch
I am a friend or relative of a current/past resident
My mother was a resident at Spring Hill Care and Rehab for the past 7 1/2 years. She passed away two months ago. I miss her like crazy but am so comforted to know that she received excellent care during these years. I always felt like the staff truly cared for and loved my mom. The plan care meetings were very helpful and appreciated. I always felt comfortable asking questions or expressing concerns. I can't imagine better care for my mom at any other facility.
JoFred
I am a friend or relative of a current/past resident
STAY FAR AWAY FROM THIS PLACE. I only gave it one star because if you don't rate it you cannot leave a review. Do not entrust your loved ones in their care. They will be lucky to come out alive. My 85-year-old dad was admitted for rehab. On the 3rd day, I yanked him out. The toilet in his room was not working and they told him there were no other rooms available to transfer him to. His room was filthy from his roommate's unfortunate medical emergency, and they did not clean it up adequately. His dirty clothes disappeared, and the food is awful. On the third day, my father was not given his medicine and his diabetes went sky high. RUN, do not walk, from this place. It's a joke. They seem to only care about milking the insurance for all its worth.
TCat
I am a friend or relative of a current/past resident
I am writting this review in the hope that it might help someone who was as confused as I was in selecting a health care facility. Like everyone else I wanted the best care possible for my love one, in this case my wife, while we waited home health care approval. I carefully read reviews from facilities in my area and they were all over the place. Recommendations from friends were equally as confusing, mainly because few people had first hand knowledge. Based on the consensus of recommendations, I chose Spring Hill Health and Rehabilitation in Spring Hill for my wife and hoped for the best. My wife was a patient at Spring Hill Health and Rehab. from mid September to mid Novermber, 2019. I went to visit twice a day, every day, at varuius hours. I found the facility to be clean and well equipped. That is not what impressed me, that should be a given at any facility. Their personnel was tops. From Administration and Social Services to all the nurses and attending staff. Any concerns were addressed and attended to. The nurses and attendants were always helpful and caring. As I watched I learned what a difficult job these people have. When I left for the day, I didn't have to worry about my wife's care while I was gone. If you need a helath care facility, you can feel confident with choosing Spring Hill Health and Rehabilitation.
Pammy67
I am a friend or relative of a current/past resident
The rooms are very clean and bright, the staff was wonderful espeically a nurse Amalia, she was friendly and made sure my brother had everything he needed, also would like to say Nurse Bobbie was awesome to. The staff was very accomadating and i would reccoment this facility, thank you Spring Hill Health and Rehab!!! 10 star
Klink
I am a friend or relative of a current/past resident
They lose clothing and a new wheelchair we had transported my father in. You cant see or contact a doctor, only a nurse practitioner that is extremely difficult to reach unless she is calling you with bad news. My father mysteriously encountered a black eye and they did not even call in an eye doctor or do any kind of scan as requested- he had recently suffered a slight brain bleed from a fall, would have been nice to check that out. The DNR they insisted on having was not completed correctly by the doctor it was invalid. Very difficult to find legs for the wheelchairs - just drag the feet of hold -em up. You get the run-around if request copies of medical records. Because the physical therapy group is contracted the medical staff does not have to listen to them - my father needed some kind of boot thing while sleeping, therapist agreed and mentioned it to the nursing staff but they wouldn't do it. Patient baths not to clean. Terrible food. Written complaint going to Florida Agency for Health Care, Division of Health Quality Assurance, let's see what happens. This place doesn't even deserve one star, but had to give rating to continue.
JustChuck
I am a friend or relative of a current/past resident
My mom has been here several times in the past 22 months. I have no problem with the staff, nurses and CNAs are all available to talk and seem to care. My mom liked the therapists, which are apparently an outside contractor that comes in to do therapy. The real problem here is the management and the lack of any real medical care. This past winter, it became apparent to me that there was never any doctor in the facility. The doctor was simply never available to see or consult with or answer questions. I was always told that the doctor was "available by phone". This left a nurse practitioner to be the only on-site medical person for 120 patients. Besides trying to see 120 patients as often as requested by the patients and families, an impossible task really, this NP has to attend meetings too. This facility recently switched managers, and then switched back to the previous manager, whom they had transferred to a different facility for a short time. The interim manager, who was there only a few months, was apparently a caring person and well liked by the staff. Then the previous manager came back. I had heard about him through family friends, who did not care for him as a person, nor did they care for this facility. I was surprised though to hear a staff member speak about the manager in negative terms, as in "Yes, the last manager was nice and cared about people. This guy knows how to make money". Someone who is all about making money for the corporation, cutting corners, etc etc is not running a place where you want a relative to be. The last two times my other was discharged from here, she was sicker than when she went in. Now my mother is a very difficult person, refusing to do therapy, depressed, etc- but that is not an excuse for her medical health deteriorating to the point that on her second to last discharge she was sent home with a raging UTI, and lasted nine hours at home before she had to go back to the ER. On her last discharge, she had been going downhill for a week. It was five days of steady decline before the facility sent for blood and urine analysis, and then they requested a chest x ray only after we insisted. It was then two-three days later for the test results, and then another several hours for them to get the appropriate medicines (all the medicines they use have to be sent from Tampa). Had my sister not arrived for a visit, and insisted my mother be transferred back to the hospital, my mother would probably be dead now from lack of medical care. It turns out my mother had a UTI, and pneumonia, and was in sepsis, probably from the UTI. Besides all that, the entire staff that was working that day argued with my sister about transferring my mother. Nurse, Charge Nurse, Director of Nursing, Doctor when they finally arrived- three hours of arguing to get a person who was so sick she hadn't eaten or drank anything in two days, and could barely talk- transferred back to a hospital. Which reminds me, my mother had reportedly been refusing many of her medications, including heart medications, for seen days due to nausea. Seven days without meds, and I only know this because a nurse mentioned it in passing when I called for an update. Seven days they let a patient refuse meds, and never notified a family member, including my brother, who is the healthcare proxy. Do not let anyone go here except a healthy person who is here for rehab. Do not let anyone with any serious medical conditions go here!
jbolc
I am a friend or relative of a current/past resident
On behalf of a patient at this facility I was asked by her to write this review. She is extremely happy that she came to Springhill Health and Rehab, she loves the therapy department and her therapists. She has complimented the dietary department on their meals and choices. She has praised the entire nursing staff on their compassion toward her and her family. She is so thankful that she choose this wonderful facility and would highly recommended it to anyone.
judiih
I am a friend or relative of a current/past resident
my wife was admitted after a stroke when i visited her i found rash on her bottom the diaper was wringing wet more than once her waist was raw and bleeding from the wet diaper i have to say the care was substandard all they did was dope her up so she would sleep in 5 weeks she had two showers when i went to see her she was laying in her waste i ended up changing her myself i could not find help since she came home i made more progress than at that s hole i would not tell anyone to go there complain to the office they told me to see the nurses bad place !!!!!!!!!!!!!!
true4e
I am/was a resident of this facility
I did not get the care i need when i need it. I did not get my meds as i was to get. They give them when they want to. They did not make my bed like they should of they lift me in the wheel chair. And they lift my roomate in hers and she was in pain. They did not pay att to what foods my roommate can eat and cant cant eat and did not give me as i ask. This is one place i would never go back to . I hade to leave be for my time was up becuse i was not get the help or my meds i need. As well as i told a few people about my care and my roommate and they seam to not care. My roomate hade to wait way to long to go to the bathroomfor she was over 90 yrs old . Use how are ther to rebuild to move could not get some things wich i feel that becuse some of us are there for rehav that cant move on our own too good shoud be offer treat like the ones how stay there. Wich i feel they got all the care they need but not us temp ones like we should have.
lucinda1013
I am a friend or relative of a current/past resident
bedsheets were not changed. food was horrible. staff was not very attentive. the patient was never bathed. over-medicated her. The place was not the cleanest. They insisted that we picked her up and she passed away the same day. I wouldn't send my worst enemy here.
Dianna
I am/was a resident of this facility
The service at Spring Hill Health and Rehabilitation Center was very good. The rehab program was excellent. The staff was pretty good. Most of the time, they were attentive. The food was good and served in the room. They had bingo. My room was adequate with two beds and a bathroom. The environment was quiet, and they cleaned the place every day.
Maggy Ann
I am a friend or relative of a current/past resident
I have never in my life seen such a horrible place the nurses talk to the patients very badly they treat the patients like they're garbage I am not kidding I ask a CNA if I can get a washcloth and towel to help my sister clean up as she hadn't had a shower in 3 days and she told me they didn't have any. I stated there you are no towels at all for any of these patients as she told me no but offered me a pillowcase to wash my sister up with. If a newspaper person would go up there and write an article of the patients are there now as of today Sunday February 5th they will get all sorts of reports of Health filthy everything is.how the food is horrible. Heard two nurses in the hallway speak about how they cut across the courtyard so they don't have to pass the patient's rooms to listen to him. If you think I'm joking I am not you can ask anybody staying there the woman in the room with my sister had to lay in wet clothes because of an accident for over 45 minutes before anybody would help her. If you choose to be in the medical field you have to have compassion don't just go to work and think you're going to get a paycheck I have heard some of these nurses be so rude but then again there are also some nurses that are very nice I think they need to monitor the nurses and the workers there and get rid of all the ones that don't want to do their jobs or who thinks the patients are just a nuisance to them. Cannot believe this place is not investigated by the state, everyone desires to have courteous and professional care.
hollyhill352
I am a friend or relative of a current/past resident
The management are all horrible. Nurses and cnas were wonderful. They over work these poor girls and expect them to be able to do their jobs properly with not enough staff. Management is very unprofessional and I witnessed them talking porley about the nurses and aids but was not helping them either when they were in need. I will never send my father here again ever!
Acorn1945
I am a friend or relative of a resident
I had a friend who went to Spring Hill and stated they had a bad experience so I decided not to send my mom there.. When case management sent her to Spring Hill anyway I was livid.. Regretfully, I took some of that frustration out on the staff at Spring Hill who were all but pleasant and supportive. They worked with me, kept in touch with me and we worked through all of my nightmares.. I am so thankful I was able to experience them first hand.. I would recommend this place to everyone..
Disgusted and sad relative
I am a friend or relative of resident
My husband suffered a stroke and was a patient at Spring Hill Health & Rehab for approximately 5 weeks. He was transferred from a hospital late in the evening . Although he is insulin dependent Diabetic he received no insulin until about 7 : 30 the following evening when i brought to their attention that he is diabetic. I was told by the nurse there was nothing on his patient discharge summary from the hospital stating that. When the nurse checked his blood sugar it was almost 400 . For the next several days I asked to see the Discharge Summary they received from the hospital only to be denied . They stated they need permission from the hospital even though i have Power of Power of Attorney. After 7 days of being denied I produced for them the patient Discharge Summary I obtained from the hospital and it clearly stated my husband was a Diabetic and on Insulin. Suddenly they were able to check their computer and admit it does say that. Clearly the nurse lied and probably didn't look . We had no complaints with the Pt Dept. and some of the CNA 's work very hard and are caring.. Housekeeping leaves much to be desired. we would run out of trash bags and trash would just be tossed on the floor , trash sometimes will sit under the bed for days. No hand soap in the patients bathroom and was told housekeeping wasn't on that weekend but there was no soap during the week. Forget the food especially if you require a sugar free or low sugar diet. You will receive orange juice ,cake with icing cookies and canned fruit . If you question the diet you will be told not to worry they monitor the Diabetic with Insulin.. My husband has Chronic Atrial Fibrillation and is required to have de caffeinated drinks. We were told he is the only one in the place that requires decaf coffee. Their answer to that problem was to give him dried ,hard old packets of decaf coffee.. I started bringing him in Decaf coffee from home. Many times my husband would still receive regular coffee until it was taken off his menu because they were unable to remember. At times if they ran out of a certain food stated on your menu you will either get nothing in its place or a no named substitute. If you don't like the food you are not told or offered something else.Smoking is another problem. Although there are designated smoking areas residents and visitors sill smoke in a non smoking area and cigarette butts on the ground. 3 x I turned in cigarette lighters to the desk. This can be very dangerous given the problems some of the residents have. No one seemed to concerned . Clearly they don't enforce their own rules. When you take a tour of the facility it may look and sound nice but residing there is another story. I have worked many years ago in a nursing facility and never seen conditions like this. It does no good to bring the problems to anyone's attention . They just humor you and the problems continue. that place needs to be reported to the right authorities.
A friend from Spring Hill283341
I am a friend or relative of a resident
A friend of mine is at Spring Hill Health and Rehab Center. She is in a shared room and the place is pretty OK. I saw their therapy room and I saw some residents doing therapy.
Diane121563550
I am a friend or relative of a resident
My dad was at Spring Hill Rehab. My experience with them was very bad. He kept falling out of his wheelchair, but they wouldn't put a wheelchair buddy on him. They put him in the hallway, and he fell out and broke his nose. Then they put him back in the wheelchair, brought him into the TV room covered with blood and just left him there, and that's how I found him. I ended up having to bring him to the ER because they weren't going to do it. They're very bad there. They did very little rehab at all and tried to help him walk, but it was very limited, and they didn't do it for very long. We had about three nurses that we actually liked because they cared, and that's the only thing good I can say about the staff. We complained to the director of nursing, and she didn't do anything. I tried to talk to the person that was in charge of the whole place, and every time I called him, he wouldn't return my phone calls. I left messages with the desk. I think they need to be shut down, so nobody can go there again because they just don't care.
disgustedinSH
I am/was a resident of this facility
My mother was a resident there for approximately six months until about January this year. I primarily visited on weekends due to distance and always found her room unclean, Several times there were problems with ants. There was always food on her face mask and her tray from hours or days before and many times there was urine unflushed in the toilet. We won't even mention the floors. Additionally, on at least two occasions she was "changed" and left in the clothing she had urinated on as well as the sheets. The staff always promised to do better but it never seemed to happen. The final straw was my brother and I having to insist they send mom out in an ambulance after she had not eaten or had anything really to drink for a week. Her breathing was short and her heart was literally pounding out of her chest. However, they did not see that as reason enough to send her to the hospital without our intervention and insistence. This, even though she suffered from frequent UTIs and CHF. We later learned that among other things she was septic. My family and I are convinced that this inattention was part of the reason for her subsequent demise. I pray the staff that works there never have to go there for care themselves. I wouldn't wish them on anyone. Now we are fighting with them to get her check refunded. Will they prove to be thieves as well? Stay tuned!
J. Mag
I am a friend or relative of resident
Everyone has bad days. The staff was wonderful and always dealt with any of my concerns/questions. They took their time to make sure both me and my husband were comfortable. It was a little rocky at the beginning but I didn't know what to expect and I found out I was expecting the world. The staff did everything they could to help us from the top to the talkative housekeeper. It is a difficult job and I couldn't have done better anywhere else.
SpringHillLady
I am a friend or relative of resident
In the beginning they are great about explaining how wonderful the facility is and what they offer. My father was transferred there with IV Antibiotics from a MSRA infection he caught as Oak Hill Hospital ER (read up on this and you'll see alot of MSRA over there). He has to have ten more days of antibiotics. He's been really sick and has dementia and after almost dying in the hospital he came here. Every day day somone comes and ask us "What is the plan". I am paying caregivers to stay with him 12 hours a day to help feed him, change him, reposition him etc. I realize most people are not able to do this and we're not either but it's a priority right now. The plan is to get him back at least to the point he was at. What the heck are they so concerned with a PLAN for release. They don't tell us the reason why (i.e. if we want to place him it may take time, if we're having him home he may require more care, etc) they want this plan but to bother people every day when he's still really sick is ridiculous. There were alot of medical errors on their part. The IV pump wasn't working and they don't have a spare room. They give the people who go to the bathroom in the bed baths two days a week. There are some nice CNAs and nurses that work there but Management is full of crap and will tell you anything to get you in there and then if you question anything they do they want you out. I've made friends with some of the residents and they tell me the garbage that goes on. The sad thing is that people are limited to their choice of facilities to recover in this area but they put 1,000 times more stress on your than you already have.
Anglla
I am a friend or relative of resident
the staff had been very caring to my uncle.
Barb9
I am a friend or relative of a resident
My husband was sent to Springhill for his second rehab. I took him out there and even called the Florida Dept. of Senior abuse. He was in a room with another man who had broken his hip. That man fell out of his wheelchair in the floor of his room and his family found him not the staff. The staff was not able to take care of my husband given his mental problem.
Explore Nearby Care
Expand your provider search by geography and care type.
Medicare
1.0

1.0

3.0

3.0
Medicare Provider Number: 105996
Ownership Type: For profit - Corporation

Rating Date: 9/1/2023
About Spring Hill Health And Rehabilitation Center in Brooksville, Florida
Spring Hill Health And Rehabilitation Center is a Senior Living provider in Brooksville, Florida that offers residents Independent Living, Nursing Homes, Assisted Living, and Memory Care services. Contact Spring Hill Health And Rehabilitation Center for more details on services and rates.
Help seniors by writing a review

If you have firsthand experience with a community or home care agency, share your review to help others searching for senior living and care.
Request Pricing Information
By clicking "Get Costs", I am providing express written consent to receive calls including automated/pre-recorded calls and automated texts for which I may incur a cost, as well as emails from Caring and its partners. I understand I am not obligated to provide this consent to utilize Caring's service(s). I acknowledge I was able to review the Agreement to be Contacted, Terms of Use, and Privacy Policy. This site is protected by reCAPTCHA and the Google Privacy Policy and Terms of Service apply.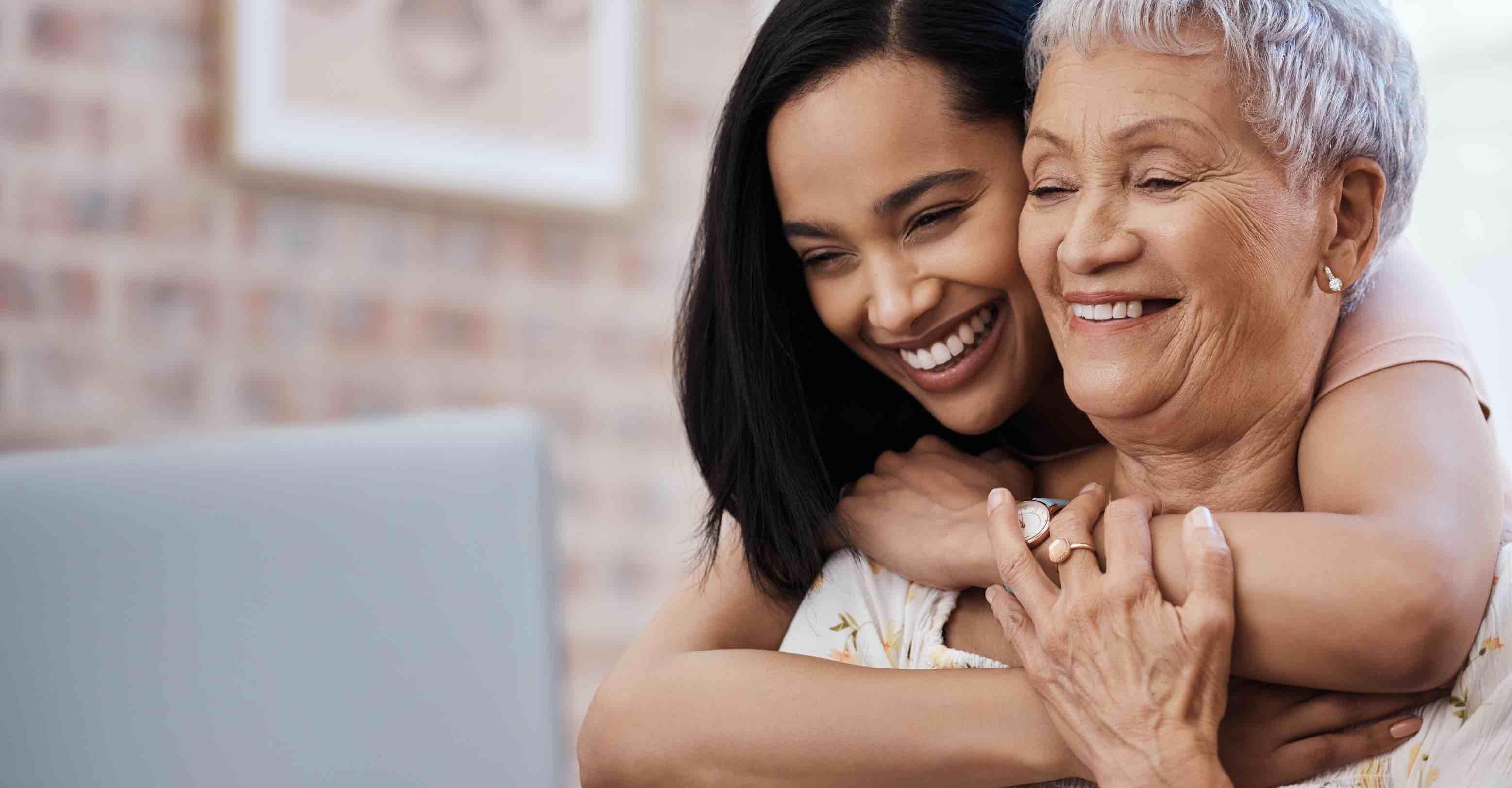 Compare costs, photos & reviews of senior living and care options near you.
Questions?
Call to speak to one of Caring's Family Advisors, or submit a request for more information here.
Didn't find what you were looking for?
Caring's Family Advisors can help answer your questions, schedule tours, and more.