State Street Assisted Living
Photos of State Street Assisted Living
Request Pricing
By clicking "Get Costs", I am providing express written consent to receive calls including automated/pre-recorded calls and automated texts for which I may incur a cost, as well as emails from Caring and its partners. I understand I am not obligated to provide this consent to utilize Caring's service(s). I acknowledge I was able to review the Agreement to be Contacted, Terms of Use, and Privacy Policy. This site is protected by reCAPTCHA and the Google Privacy Policy and Terms of Service apply.
Reviews of State Street Assisted Living in Dover, Delaware
George
State Street Assisted Living was very nice, very well done, and well maintained. It had a kind of colonial look to it. The color schemes and the lighting were more of the colonial aesthetic. The decor inside was very nice. They didn't have much in the way of grounds outside of the facility. They had a major front porch with chairs, which apparently, a lot of the residents liked to sit on. The staff was very nice and pleasant. The rooms were a little smaller. I did visit what's called a studio room and it had a kitchenette but it occupied part of the main living space, so it kind of restricted the living space. They also had the Studio Deluxes and the 1-bedroom apartments, which had more room. Their dining area looked like a restaurant, and it was very nice. I saw some pool tables and a chapel. The elevators were clean, and each floor was very similar to the previous floor. They had gathering areas on each floor, and the amenities were good. I was quite impressed.
Cathy
I am a friend or relative of a current/past resident
We chose State Street Assisted Living for mother because the windows in each room (the sitting room and the bedroom) had an outside window. So, it was brighter up there. The cost was also about the same as the others and I like that they participate in the Medicaid program. They do activities like going out and doing bus trips to different spots in the community twice a week, bingo games, Bible study twice a week, birthday parties, and crafts. The only issue we have is getting to know the staff and making sure they do what my mother needs. When they put her on the shower schedule, the person assigned to do the task didn't know it. So, she wasn't getting her shower and it took a while to get that straightened out. She needs help getting dressed, so sometimes she doesn't get that.
Lynne L
I am a friend or relative of a current/past resident
My mother is a current resident at State Street Assisted Living. We went to great lengths to find the right facility for my Mom. Out of all the places we visited and researched, about 10, State Street was the best place and most comfortable for my Mom. The residents are lovely, very friendly and social. They have lots of activities to keep the residents busy. The Marketing/Sales Director, Carol, was amazing! She took the time to get to know my mother, listened to her needs, listened to our needs as a family, and was able to present the best possible scenario for her. Carol presented us with options - no one else did that! Carol made the difference for us. The Concierge at the front, Andrea, is so personable and conscientious. She remembered us by name and whenever I come in to visit, she knows exactly who I am and my Mom. The food is fantastic and the residents have all said how good it is. There are options on the rooms and we found the right fit for her. Mom has made wonderful friends and when I talk to her daily, she is telling me stories about her conversations with the ladies, sitting on the front porch, playing bingo, watching movies or taking a "country drive". State Street also offers to take residents to local doctor appointments, which is also very helpful. As for costs, they are competitive with other facilities. I wasn't sure what to expect, but once I learned how Assisted living works and all the amenities included, they are reasonable. The staff has been fantastic and so very kind when I've visited. When COVID started, State Street was ahead of the curve in being prepared. While it was a very stressful time, I felt very confident in how they were handling things, and still am. We are very fortunate to have Mom as a resident there and the new extended family we have made. Very good decision to move Mom there and happy for the comfort knowing she is happy.
Cian
State Street Assisted Living was very nice and quiet. I liked the way their driveway looks, it was like a circle driveway. They had nice-looking buildings and the staff was friendly. When I walked through the door, they had a welcome poster for me and everybody was helpful. Their food was good too. I've seen people walking around and I've seen people sitting in different areas during my visit.
DS
State Street Assisted Living is a nice place. However, since my mother is a Christian Scientist and that they take no drugs, the State Street would like to do drugs as needed to calm her down, so I said no because it is against her religion. Nevertheless, it was a fantastic and gorgeous place. Seniors were happy there. They were running in and out. The food was spectacular, too. It was all good; however, I was not really excited about their memory care. I saw a group of little old ladies sitting beside a wall staring in front of a big screened television watching the word 'DVD' float around. There was no conversation between them. The staff was nice but these little ladies were drugged up, and I was like, no. I don't want to turn Mom into a zombie and that's what they seemed. They were just staring at the television screen. The assisted care unit is spectacular, it is great, but the memory care is bad. At the assisted living, you get spectacular food, you have freedom, you got buses and you got lots of activities. You got everything. They're having a good time. They got jewelry making, craft, and tours. The memory care was horrible. I wouldn't suggest anybody put their parents there. I wouldn't recommend them. But the staff members were sweet. They knew everybody's name and they said hello to people. Unfortunately, the people didn't answer back. The food was spectacular. They gave me a to-go bag with fresh baked cookies and a salad, and it was really good. I'm very impressed with their food. Their facilities were spectacular, too. They're clean and nice. I know the people were good and I know that services were fantastic but how they did memory care was not good.
Provider Response
Thank you so much for your recent review! The State Street Team prides themselves on providing an extraordinary Senior Living Experience to not only our Residents, Families and Staff, but to our visitors as well. We were so pleased you enjoyed the high energy level of our Assisted Living Residents busy with daily activities and classes, and we agree that our Dining Experience is "second to none". We're also especially proud to offer the same daily menu options to our Residents in Memory Care. While Assisted Living can be action-packed at times, our goal in Memory Care is to provide an intimate residential setting with a more personalized, one-on-one and purposeful approach to activities, care and nutrition. Thank you once again for your comments and we invite you to visit us again at State Street Assisted Living!
Tom
I am a friend or relative of a current/past resident
I moved my mother to State Street because I had heard other people talk about that community and they seemed happy with it. She's in the memory care level there. The staff is very friendly with her and keeps her engaged. The food looks good and must be good or else she'd be complaining about it, plus they seemed to be feeding her plenty. The people were very nice, helpful, and seemed to be very caring, so I'm very pleased with them. I noticed that they have different things going on like games, and different things they can do to improve their memory.
Joy
State Street Assisted Living (Kaplan Development Group) seemed very nice. The marketing person was also very nice. She was informative, helpful, and interested. We actually chose a different place, but we thought this one seemed quite nice as well. We didn't see any activities going on during our visit, but we did notice that people were out of their rooms and moving around in an active sort of way. It seemed quite nice, and there were also people hanging around in the common areas. They also have a movie area.
Kathy
We've chosen State Street for my mother. It's very nice and it's a good value for the money. They're very caring and upbeat. They offer a lot of activities and they transport them to stores and doctors' appointments at no extra charge. They also bring in entertainment. The room was very nice and clean. They're making some changes for us to accommodate my mom. The bathroom is huge and it's perfect. It has a seated shower, which is exactly what she needs. Everyone is just super nice and friendly. Once a week they change the sheets, wash her towels, and clean the bathroom. They're very attentive. The menu looks awesome and they were a fantastic choice. Every meal either comes with a salad or homemade soup. There's even a beauty salon and laundry facilities for free. There's a common area on every floor and a movie theater. If they could do one area on each floor and give it a TV, that would be cool.
Ann
We visited State Street Assisted Living today, and it seemed very nice. It was clean, everybody seemed to be very attentive, the rooms were very nice, the menu looked good, and I've got a very nice impression. The facility itself was lovely, and I didn't realize it was quite so big. The food looked very nice, there's quite a few choices to have, and it looked like something my husband would certainly enjoy.
Elizabeth T.
I recently visited State Street Assisted Living and was very impressed by the appearance and the upkeep of the building and grounds, as I was there visIting I met with the Maintenance Director and he was very polite and helpful explaining how the staff takes safety precautions very seriously and that was very important for my family. I would greatly recommend this place, it is nothing like other Assisted Living places I have seen in surrounding areas.
PKE
I am a friend or relative of a current/past resident
Sara P. is such a caring person. She really went out of her way to help my mother and family during a stressful time. State Street should be very proud to have her as an employee! You can't buy the kind of caring she showed us! Paul
tracy240268
State Street Assisted Living was obviously well taken care of and looked clean and orderly. The people were friendly, and the tour was fine. I was able to see one of their large rooms and it seemed of good quality. They also showed us the dining area. The staff was helpful.
Friendlyneph39
I am a friend or relative of a current/past resident
Best food in Dover! I enjoy eating lunch and dinner here with my father. Really great care for him and wonderful people!
Joseph47
State Street was very nice. My mother was just there for respite care while we had to go away, so it was only for five days. The people who worked there were very nice, and it has worked out well. They took a lot of time with her and made sure that she got her meals and everything. It was a little different in that most of the people who were there have been there for a long time, so she was kind of an outsider in that regard, but the staff was very good.
Caring112551750
I visited State Street. It was nice, but it was farther away. I want my loved one to be as close as possible. The rooms were very nice. I like their rooms.
Caring110702650
I had an excellent visit at State Street. It was a place I would not mind living myself if that's a possibility. Unfortunately, I was looking for my sister, and she was not ready to admit that she needed help yet. As far as being satisfied with the place itself, I was very satisfied. The staff that assisted me was excellent. The rooms were small. My sister would be able to afford a studio, and it was adequate. I did not see any particular activities going on, but they showed us the room where she could watch TV. I saw people sitting around the porch, and some were in the other room having conversation. I liked that it was clean, and there were a lot of different rooms that she could go out and socialize in. The staff was really friendly. The people that were clients seemed to be happy people.
Manoel1
State Street was the first one that we visited, and what I recall that I liked about it was that when we first went in, there was someone at the registration desk to greet us. It seemed like they had a good system. The staff that we interacted with seemed very professional. It seemed that their furnishings were new. They had more common areas like eating areas and activity areas, where people could gather. They had different sizes of apartments, which were nice and light, but not as big as the other ones in the other facility.
GuiCyber
Upon touring this very lovely facility last month, I could not help but notice that I am quite enjoying myself. The first thing that I would like to point out is that the staff was very friendly. I felt that they all had a genuine care and interest in each of the residents. The staff also seemed to be very knowledgeable in their profession. I liked the facility very much. everything is easily accessible and as well as well kept, and clean. There is assistance with daily activities as well as weekly trips for shopping. I recommend this place to anyone considering assistance living, and am strongly considering it myself.
Explore Nearby Care
Expand your provider search by geography and care type.
Services and Amenities of State Street Assisted Living in Dover, Delaware
Room and housing options
Companion Suites: We do offer companion suites
General
Pets Allowed: Small pets allowed
About State Street Assisted Living in Dover, Delaware
State Street Assisted Living and Memory Care deliver on its promise to provide the finest senior living and memory care with a focus on hospitality and warmth. Driven by compassion, integrity, and respect we have developed innovative and holistic health programs, recreational activities and outings, and a full complement of services to enhance the lives of our residents.
Help seniors by writing a review

If you have firsthand experience with a community or home care agency, share your review to help others searching for senior living and care.
Request Pricing Information
By clicking "Get Costs", I am providing express written consent to receive calls including automated/pre-recorded calls and automated texts for which I may incur a cost, as well as emails from Caring and its partners. I understand I am not obligated to provide this consent to utilize Caring's service(s). I acknowledge I was able to review the Agreement to be Contacted, Terms of Use, and Privacy Policy. This site is protected by reCAPTCHA and the Google Privacy Policy and Terms of Service apply.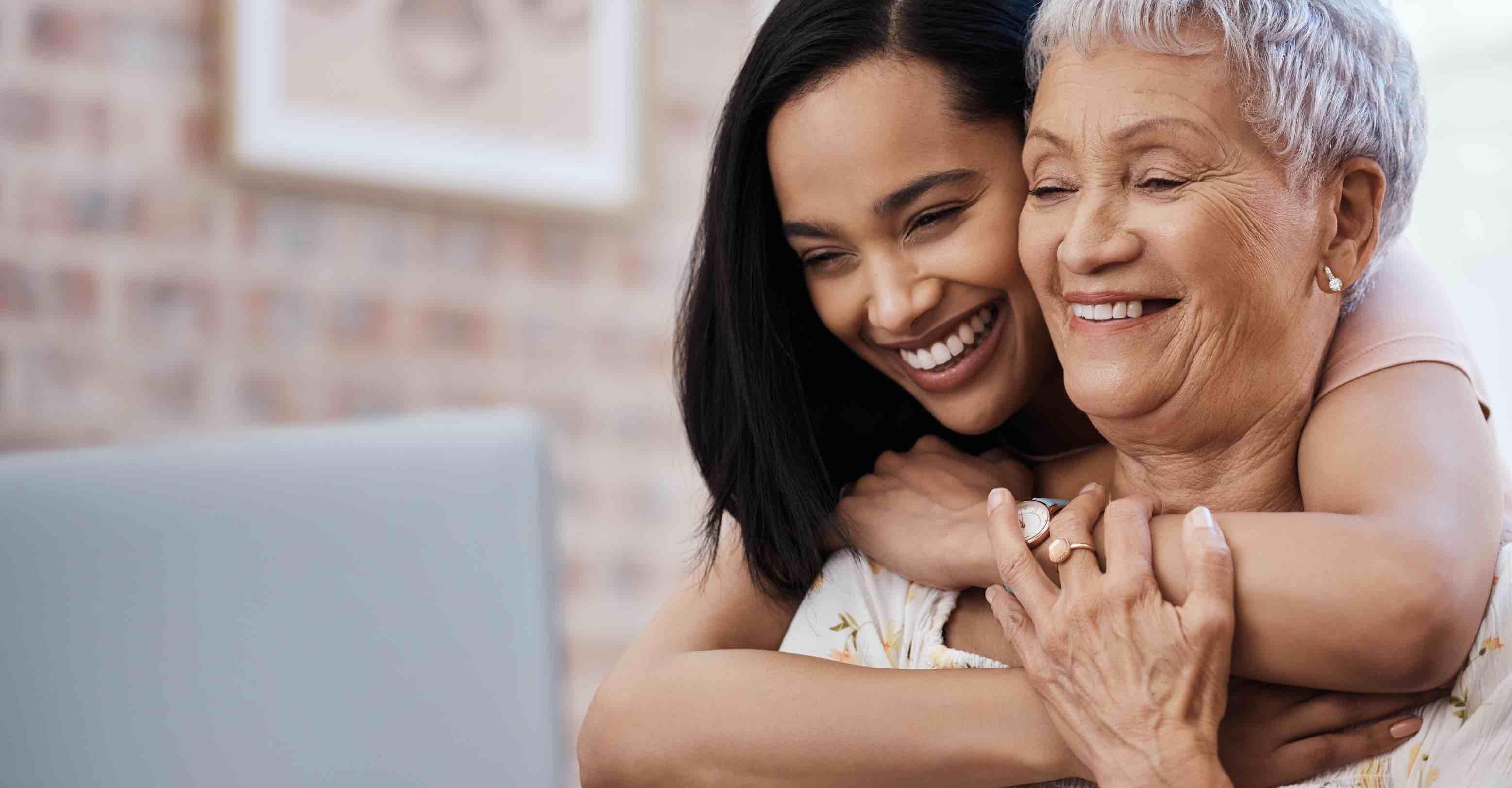 Compare costs, photos & reviews of senior living and care options near you.
Questions?
Call to speak to one of Caring's Family Advisors, or submit a request for more information here.
Didn't find what you were looking for?
Caring's Family Advisors can help answer your questions, schedule tours, and more.