1203 Walker Rd, Dover, DE 19904
Offers Assisted Living and Memory Care
Request Pricing
By clicking "Get Costs", I am providing express written consent to receive calls including automated/pre-recorded calls and automated texts for which I may incur a cost, as well as emails from Caring and its partners. I understand I am not obligated to provide this consent to utilize Caring's service(s). I acknowledge I was able to review the Agreement to be Contacted, Terms of Use, and Privacy Policy. This site is protected by reCAPTCHA and the Google Privacy Policy and Terms of Service apply.
Reviews of Dover Place in Dover, Delaware
Harry
Dover Place was very well organized. It had a community vibe where they were trying to get people to work together and build a community there and trying to get activities as well as trying to physically strengthen the elderly. The staff were very friendly. They had a library, physical therapy nurses, a round the clock nurse, and a schedule of events where they had a musician that came every other day and a bunch of volunteers for different events. They had haircuts, full dining facilities, a breakfast, and a garden.
George
Dover Place was a more robust facility. Everything was well taken care of. The aesthetics throughout the building were very nice. I spoke with a woman by the name of Cecilia, and she was very, very accommodating and very pleasant. She showed me around the entire facility, and we looked at different rooms. The rooms had kitchenettes with a sink, a refrigerator, and cabinetry. I was very much impressed with the facility and the amenities. They had a nursing station with 2 available nurses on staff and a medical office. They had nice dining facilities. The dining room looked more like a restaurant. I did see the menus and they looked pretty standard. But they said that if the residents wanted something different, they would accommodate those. I did see some breakfasts and some lunches, and everything looked fresh. The plating and the appearance of the food looked good.
Jamie
I am a friend or relative of a current/past resident
My parents have moved into Dover Place. The staff is very welcoming and very caring. They assess the individual's needs and provide care for that individual. The staff is the reason that it's such a great place. My parents really enjoy the food. They have lots of activities. They have bingo. They have craft classes. They have pet therapy. They have Wii bowling, which is hilarious. They have card games. They have jigsaw puzzles. They have story time. They bring in pastors from different churches. There are a ton of activities. They also have a few more choices in the apartment set-up. My parents moved into a two bedroom, and this place has two separate bedrooms.
Colette
Dover Place was nice. It was brightly painted, and it was colorfully decorated with different things that made it look a little bit homey. They had several different options. They had a studio apartment, they had a one-bedroom apartment, and they had a two-bedroom apartment. They also had a nurses' station like one that you could walk to. They have activities scheduled as well but theirs is more robust. The staff were phenomenal. They all appreciated each other. They're very, very helpful and friendly. When we went to Dover Place, they had a couple of people that were playing Wii in one room, and they had a bunch of people in another activity room. They had several activity rooms. They also have a laundry service. They will take people to their doctor's appointments any day of the week, not just Tuesdays and Thursdays. They had an enclosed space, not as big of a courtyard. They had kind of a walking trail behind it for those that are a little bit more independent. They have two floors, and they have an elevator. They also have a dining room and a salon. What I liked about Dover Place is the color. Each space was painted a different color even in the hallway so that it almost felt like you were walking down a street in Europe or something. It was really cute. They had little spaces next to each room, a little shelf. They all had little mailboxes so people could pass notes to each other easily. They could decorate it however they wanted to. Some people had gone all out, almost like a mini front porch, even though it was a little shelf, it was very personal. They had puzzles and sitting areas in the hallways because it's a much wider space, so it didn't feel like just a hallway. You could walk down there, you could sit just outside your room if you wanted to, put puzzles together or read a book because there was a space there. They had almost a full kitchen in each hallway. So even though you only had a kitchenette in your room, there was a full stove and all that kind of stuff right outside your room where you could fix a meal if you wanted to. There were a few more options there. It was nice. We were impressed with that place. We met one of the nurses and she was willing to talk to us and help us out with the questions that we had, even though we weren't patrons yet or anything. They were nice.
Jeffrey
Dover Place was excellent. The young lady, Sarah, took me on a tour throughout the facility, explaining how the place was laid out, what their objectives were, and what the services and things were offered. I was very much impressed by the cleanliness of the place and the attention that the residents were getting. The staff knew the individuals, which I liked. Also, I liked the fact that it's close to my home. Sarah showed me the area where they planted stuff in the spring and the open area where some people can sit outside. They have two courtyards, one is closed-in because that was the memory care, while the other one was more open. The place was just comfortable. It had everything that I was looking for, that includes their location, the staff, the cleanliness, and the accessibility. They were all professional and top of the line.
Cian
I love Dover Place. It smelled good, was clean, and looked nice. There's a whole lot to do in that place. They were very friendly and the place was just wow because the way it was set up, really looked like a community. The lady was very friendly and showed me a one-bedroom and a studio. I went there around 1 o'clock, so I saw some residents watching TV, while some were standing around talking to each other. She also said that there are people that would come in to get them into therapy and stuff like that.
Betty
I am a friend or relative of a current/past resident
My mother-in-law is living in Dover Place. It's very nice, and we're very satisfied with everything so far. I chose it because of how friendly and helpful they were, right from the very beginning, even before my mother-in-law went in there. It was warm, inviting, and felt like a community, like a family. It was decorated for Halloween, it had nice fall flowers around, and it doesn't smell like a nursing home. The residents are out in the community and doing activities. People were playing cards and ladies were getting their nails and hair done.
Ann
Dover Place was beautiful, immaculately clean, and I also saw the memory unit. All the people were very engaged with the activities. The apartments were lovely. They have a physical therapy room, and an area where the memory care people can sit on benches. It looked very nice.
Services and Amenities of Dover Place in Dover, Delaware
Costs
Fee Structure Extra: Community Fee : $2500
About Dover Place in Dover, Delaware
At Dover Place, we develop individual care plans to meet the needs of each resident, with a full-time licensed nurse available 24 hours a day to provide clinical oversight and coordination of care in our 71-apartment community. Dover Place welcomes pets and offers activities to help residents thrive in mind and body, explore the rich history and culture of our nation's first state, and appreciate the nature of the Delaware Bay. Our residents also enjoy Ceramics, Socials, Gardening , Rummikub and Pokeno, Yoga, Bible Studies and Community Meetings . We strive to offer high quality assisted living in Dover and to provide our residents with the care and attention they deserve. Contact us today to learn more about memory care and our assisted living community in Dover, DE.
Frequently Asked Questions
Help seniors by writing a review

If you have firsthand experience with a community or home care agency, share your review to help others searching for senior living and care.
Request Pricing Information
By clicking "Get Costs", I am providing express written consent to receive calls including automated/pre-recorded calls and automated texts for which I may incur a cost, as well as emails from Caring and its partners. I understand I am not obligated to provide this consent to utilize Caring's service(s). I acknowledge I was able to review the Agreement to be Contacted, Terms of Use, and Privacy Policy. This site is protected by reCAPTCHA and the Google Privacy Policy and Terms of Service apply.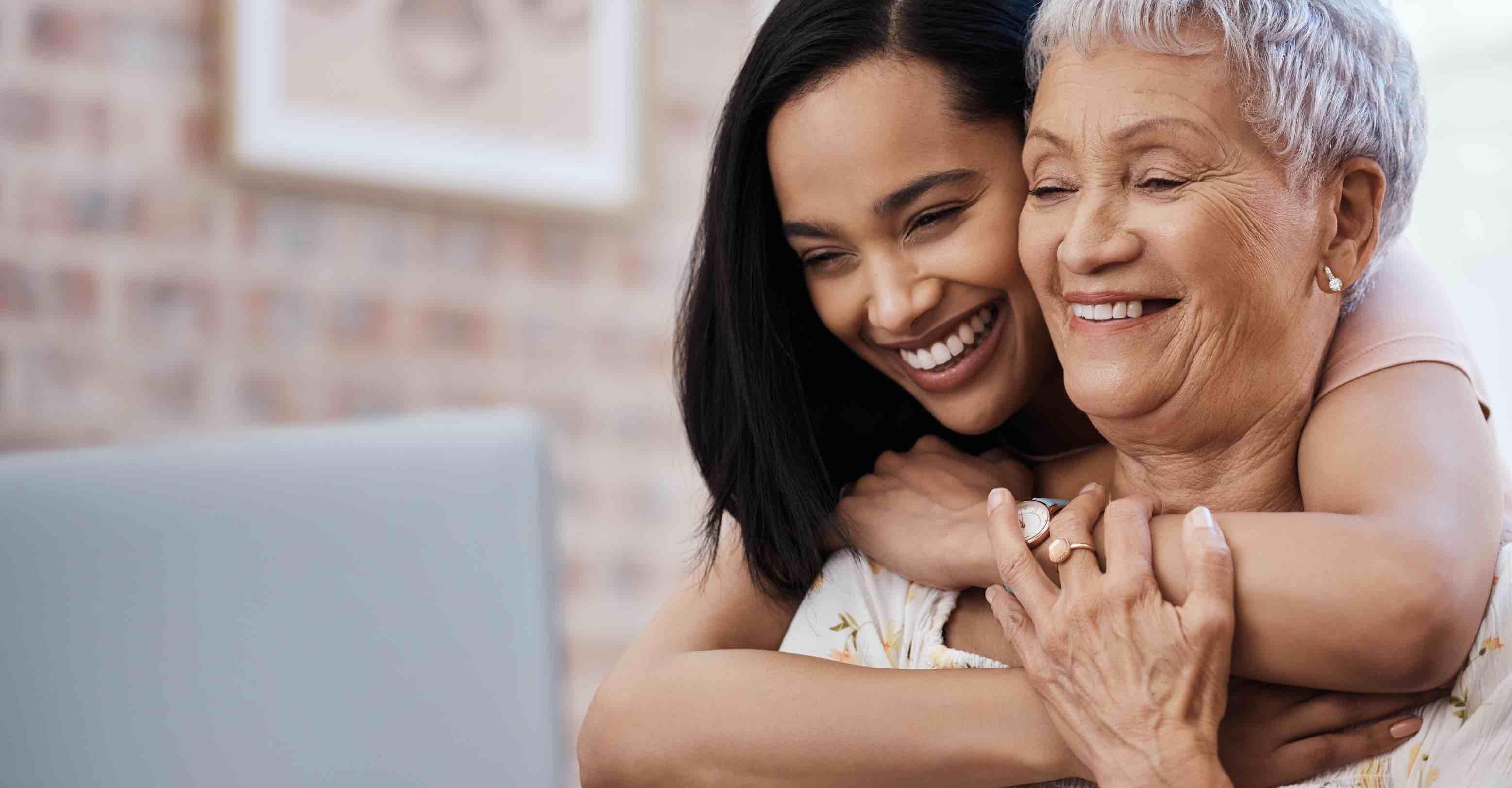 Compare costs, photos & reviews of senior living and care options near you.
Questions?
Call to speak to one of Caring's Family Advisors, or submit a request for more information here.
Costs for Dover Place in Dover, Delaware
Assisted Living
This level of care provides support for those who need help with personal care needs such as cleaning, bathing, and dressing. Residents selecting this level of care are treated to many amenities in a home-like atmosphere, while getting support in their daily lives.
Memory Care
Memory Care is specifically designed to meet the needs of those with Alzheimer's or other forms of dementia. Specially trained staff members assist with activities of daily living (such as bathing and dressing) and provide therapies to slow further loss of cognitive abilities.
Didn't find what you were looking for?
Caring's Family Advisors can help answer your questions, schedule tours, and more.