The Earlwood
Offers Nursing Homes
20820 EARL STREET, Torrance, CA 90503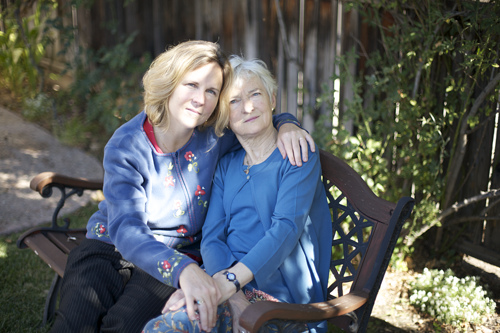 ---
Reviews of The Earlwood
Nursing Home Reviews for The Earlwood
December 03, 2018
I am a friend or relative of a current/past resident
All I have to say is James! Run if you hear his name! Very arrogant and unprofessional person.
February 09, 2017
I am a friend or relative of a current/past resident
Extraordinarily dysfunctional, unorganised, unprofessional and rude senior staff. May technically pass staffing requirements, but consistently appears understaffed for the numbers and types of caring tasks they admit. I work in the health care industry and have seldom been so comprehensively appalled by the operations of a presumptive skilled nursing facility. Communications with patients and responsible parties are nearly non-existent, staff take absolutely no responsibility for any actions, and senior nursing staff were holistically unprofessional-with one exception...when attempting to arrange Hospice care with a Hospice THEY have an "administrative" relationship with. When other hospice providers came for interview, the same staff were incredibly rude, unprofessional and the various Hospice agencies were shocked. Physicians are rarely seen, and those I did see interact were vocally frustrated and angry with Earlwood management in front of me. Shaking their heads, trying in vain to communicate with senior nursing staff, appalled at patients being warehoused in hallways, etc. Our mother was admitted with full faculties and left incontinent, hypoxic, with untreated bedsores, soaked in urine (not an uncommon condition to find her in when visiting). The discharge process was a comprehensive nightmare. This facility may be acceptable for short-term recovery of those in no way needing elder assistance or meaningful, actually assistive & rehabilitative physical therapy. For example, post-op recovery from orthopaedic surgery. But I cannot otherwise possibly emphasise strongly enough my opinion that this facility is to be avoided at all costs if you care about the recovery and well being of your elderly relatives. There are far, FAR superior Medicare-covered skilled nursing care facilities in the area. A Medicare Medi-Cal churning, extraordinarily unprofessional warehousing facility. Genesis Healthcare is the owner/operator and should be excoriated to the greatest extent possible for running such an appallingly managed facility.
November 02, 2016
I am a friend or relative of a current/past resident
I liked The Earlwood, and they were really nice to my mom. They were great, the people and the visiting doctors are really nice, and the nurses would come right away. But it was expensive.
January 25, 2015
I am a friend or relative of a resident
My wife has been in good care at The Earlwood Care Center, and the people there have been very caring and loving and treating her well. She has been there for four months now, and she is quite happy. I've been there at mealtime quite often, and she eats well. The food is satisfactory. They do have some activities, and the doctor comes to the facility once a week.
September 30, 2013
I visited this facility
Right when you walk in at Earlwood it has a hospital smell. The place is not carpeted which is fine, but it has a hospital feel to it. It's not very homey or nurturing. The positive part about this facility is that they were literally down the block from the hospital, so that's really a major thing. Parking was very hard to find. The visitors would have to find parking on the street and also because there's a medical building across the street so it's very difficult.
July 24, 2013
I am a friend or relative of a resident
My mom went to Earlwood after she went to the hospital. They were very good but they're more of a full pledge nursing home. It was very nice but it was going to be very expensive once her Medicare runs out.
September 10, 2012
I am a friend or relative of a resident
Upon my arrival, i notice the assisting living was very beautiful, and clean. They also had valet parking which i really loved. In the lobby the receptionist was very nice, spoke english and spanish. They offered us coffee and cookies, And the table was very clean. Rite when i walked in i knew i was going to love the place, because everyone was very friendly, very clean, and nicley decorated. The rooms are very spacious and have their own personal restroom. They have a beatiful yard for the people to sit. They also have a beautiful dinning room for the residents where they are allowed to eat with family memebers. They also haveing call lights in thier room just in case they need anything, and have a nurse station in every corner. I loved this assissting living and would defintley recommend it to anyone. It has easy access to the freeway and next to a big hospital just in case of an emergency.
December 07, 2011
I am a friend or relative of a resident
Upon entering this facility, and despite the area of the city in which it is located, I was pleasantly surprised by the accommodations and staff at Earlwood. The facility itself had appeared to been recently remodeled, and very well kept, maintenanced and clean. The facility has two wings, a Rapid Rehabilitation Wing and a Long Term Care Wing. Although my aunt was in the Rapid Rehabilitation Wing and only expected to be there two weeks, she was given no different attention or help than those who were expected to be there longer. The nurses are very attentive and consistently checking in on the patient's to ensure they are comfortable and have everything they may need, as well as respecting the privacy of the residents and their time needed alone.
April 07, 2010
Deplorable Place
Due to a broken hip, my mother was in this facility from late Aug to mid Nov 2009. The head of nursing was rude, brusque, took no "action" herself, and was demeaning to staff and "customers." Food was terrible --- more often than not served cold (due to lack of appropriate plating technique). Linens were often not available and a towel had to suffice --- 1/2 for washing and 1/2 for drying. Patient safety was a major issue --- I "rescued" several people. There's much more to tell, but I'm limited with space here. Have just recently sent a letter to Earlwood and the agencies that oversee these types of facilities. Earlwood was hellish. I've seen now how other facilities can operate; Earlwood should be demolished --- along with most of their non-caring management.
See all Nursing Home reviews (9)
See fewer reviews
---
Services and Amenities of The Earlwood
Languages
English
Mandarin
Spanish
Tagalog
Medicare
Health:
Overall:
Quality:
Staff:
Medicare Provider Number: 055032
Ownership Type:

For Profit Corporation

Date Certified:

07/01/2019
---
About The Earlwood
The Earlwood is a senior living provider in Torrance, California that offers residents Nursing Homes. Contact The Earlwood for more details on services and rates.
---
Senior Living Communities near Los Angeles County, CA
Senior Living Communities near Torrance, CA
Other Senior Care in Torrance, CA