Oakmont of East Sacramento
5301 F St, Sacramento, CA 95819
Offers Assisted Living, Independent Living, and Memory Care
Photos of Oakmont of East Sacramento
Request Pricing
By clicking "Get Costs", I am providing express written consent to receive calls including automated/pre-recorded calls and automated texts for which I may incur a cost, as well as emails from Caring and its partners. I understand I am not obligated to provide this consent to utilize Caring's service(s). I acknowledge I was able to review the Agreement to be Contacted, Terms of Use, and Privacy Policy. This site is protected by reCAPTCHA and the Google Privacy Policy and Terms of Service apply.
Reviews of Oakmont of East Sacramento in Sacramento, California
Jennifer
Oakmont of East Sacramento was stunning. They seemed to really have everything together. It's nice and clean. Everyone seemed happy, not combative in any manner, and content in their environment. The staff was really courteous, polite, and went above and beyond whatever they could do to help us. The memory care facilities were outstanding. I don't think I've ever seen a memory care unit in such great condition.
Naomi
Oakmont of East Sacramento was a nice community, but very expensive. The facility was good. The person who gave the tour was nice and kind. What I liked about it was that the units were a nice size. You can have an apartment size unit in memory care where you walk into a living room and then to your bedroom. The dining room was nice and big, too. The activities were not very cultural. It was geared to more of a honky-tonk type of thing and their activity center was very small, but their kitchen area was big. So, it's like give and take.
Arlene
Oakmont of East Sacramento was a luxury assisted living place. It was much larger, so it was light and airy, and because it was so big, it had lots and lots of activities, which was what my mother was looking for. So, it was perfect in every single aspect it had. It was also the right location. They had lots of choices of food and things to do. The biggest drawback was it was too expensive. The cost was a bit over the top and the room that would work best for my mom was not available and there was a waiting list. The lady who took us around though was very knowledgeable.
Alex
Oakmont of East Sacramento was a very nice facility. It was large. It seemed to be appropriately staffed. All of the residents seemed very happy and taken care of. The quality of the food looked good. There looked to be a high number of activities that were also diverse. The place was very clean-looking and in a good neighborhood. I think the only bad thing is it's really expensive. The staff was very prepared in terms of everything they were presenting, like all of the literature and all of the information that one would need when starting this process. She was also very quick with answering any questions that I had. It was just a very thorough tour and very well organized. They have a small gym, a nice little walking area, and a movie theater. It was just nice.
Richard
The tour experience at Oakmont of East Sacramento was very delightful. It was a very clean facility. The person who took me for a tour answered all my questions very nicely and completely. I was very much impressed with the cleanliness and the brightness of the facility in general. I was looking for a one-bedroom with a suite, and they were all occupied. The tour person has agreed to send me the room layout and pictures of one-bedroom apartments, so that would be entirely satisfactory. In one area, there was a group or two playing cards. In another area, the crafts session was making soap. We saw a movie theater and a workout room. The dining area was very nice. Most people looked like they were enjoying themselves. It's nice to know that there are outdoor facilities for dining connected to the major dining areas. It smelled and looked good.
Teralind
The tour experience at Oakmont of East Sacramento was excellent. The staff was very forthcoming with us as far as our budget and what they provide. She took us all over the place, and we got to see different kinds of rooms. She was very knowledgeable. She knew all of the guests' names. I thought that was pretty impressive. It was like going to the Hilton Hotel. We did get to see some of the activities were set up, and it looked like a lot of fun. They had the 12 days of Christmas, so in each room, they would have a different activity to do, and that looked like a lot of fun. They had a movie room. All the cupholders had candy canes and bottles of water in them, all ready to go. It was beautiful. You're going to get pampered there.
Provider Response
Teralind, thank you for your kind words and this wonderful review! Our team strives to deliver an excellent experience, and we are glad you found this to be the case during your visit. If you have further needs or questions, please reach out!
Reviewer#JM061021
Oakmont of East Sacramento was an exceptional facility. It was an fantastic place. The staff, amenities, and facilities were way beyond what I ever expected for my father. Their food, dining area, room set up, and the way the whole campus was set out, you would feel like you're going into a five-star resort. It was not at all like any other assisted living facility I've seen. The staff members cared about you. They take the time to evaluate your needs to get to know you as a person, and they create a caring, loving environment. Their foods were all fresh ingredients. They have seasonal dishes. The waitstaff was terrific. The menu selections were phenomenal. I can't wait to go back and visit my dad when he finally moves in and have dinner. They have everything. They have a gym, a wine cellar, a barbershop spa, and a movie theater with really nice lounge chairs and a huge screen for movies. They have separate dining areas that you can have if you have family visiting, and the dining room was well laid out. They have a cafe, outdoor seating, and the courtyard was beautiful. It was just a nice environment.
Howard
I am a friend or relative of a current/past resident
My wife moved into Oakmont of East Sacramento. It is very nice, big, new and has a great staff. It's expensive, but it's very, very nice. The food is excellent. They have many activities. They have a large staff, and they do shuttle bus trips around the city looking at historical sites. They do walking tours in adjacent neighborhoods and they have many different activities within the facility, so, they're kept busy. It's a large facility and well-staffed. Coming out of the pandemic, that coronavirus, hiring people is difficult. Particularly, food staff and hospitality staff are difficult to get right now, but that's the only reason I'd give them a 4 instead of a 5. They have extensive activities and high-tech visual and audio equipment.
Shawna
I am a friend or relative of a current/past resident
My mother-in-law is at Oakmont of East Sacramento. It's clean and new. They have a lot of activities. It's very professional. The facilities are very nice. I felt like I would be comfortable living there myself. My mother-in-law is in the memory care side. They do a great job. I feel like she is well cared for. We have popped in unannounced multiple times, and everything is always in order. She is acclimating. They have a coordinator for 30 days, and she is getting used to it. She told us that it was a good place. The staff is very friendly, very caring, and very professional. The place is very clean. They have lots of activities. I feel like they could get them out more, but with Covid and everything I realized it's challenging. It's very expensive though.
Ray
I am/was a resident of this facility
Oakmont of East Sacramento is a truly luxurious retirement community. It's been a wonderful experience. In general, the staff members are very friendly, accepting people. They help out when necessary. The amenities I have are more than adequate. They have a beautiful lobby, a grand piano for concerts, and a beautiful library with tons of interesting books. The interior courtyards are always a safe place to be for seniors.
Othis
I visited Oakmont of East Sacramento for my mom. They have really planned out the layout for the seniors, and they were friendly. I enjoyed the tour. They are new, so it is a very upscale community. Their community seemed to have just been built within the last two years. Their rooms are very large. They have companion suites, private rooms, and they are almost like a five-star hotel room. They have an outside courtyard, and they have the patients plant gardens. They have umbrella tables where they could sit and read a book. They have an inside activity room where they could play games, and they also have a movie theater in there. The staff was very understanding, compassionate, friendly, and professional.
Provider Response
Dear Athis, Thank you very much for taking the time to leave this wonderful review about our community. We appreciate you visiting, and you're right! Oakmont of East Sacramento was just built in 2020 and we opened in October. We hope to see you again soon!
M.S.
I am a friend or relative of a current/past resident
Oakmont of East Sacramento has been fine, it was just my mother causing drama day after day. It has nothing to do with the community, she's just not happy. The staff members are excellent, they put up with her moods and her giving notice to leave then rescinding the notice, then getting her to the doctor's office and trying to work with her in a wheelchair. It's just almost every day something with her, but the staff that are there are wonderful people. One of them came down with COVID over the weekend and that's caused some additional problems. Her apartment is quite nice, and it's brand-new. It just opened the week before she moved in. We looked at several and so far it's comparable, there was no comparison to Oakmont. Because it's new, the rugs were brand-new and there were no chips on the paint on the walls. There's no feeling of having somebody lived there before or even passed away, it's just a wonderful room for her. They have a full dining room, a hair salon, a workout room, and almost every hour from 10:00 until the early evening they have some kind of activity. Of course now, after last weekend with the COVID issue that's all come to a halt for now at least. They have a lovely patio to sit outside, just so many amenities, and they have a wine and beer bar and I was startled by that. It's like a party house, it's lovely. They have a grand piano and they have somebody come in once a week and put on some kind of a concert for the residents. They also have other kinds of musical groups come in and put on some concerts. They have a movie theater, they have a large gathering room so if the residents wanna have a big birthday party that holds about 50 people and a smaller more intimate dining room that can hold 20 people. I've eaten there, the food is good and you can order off of a menu. It's just a set menu they have every day like a restaurant. The layout of the facility is beautiful. The pricing is comparable.
Linda
Oakmont of East Sacramento is fabulous. The staff is fabulous, but the rooms for me were too small. Their food was incredible; it was really good. I think their amenities are great and really varied, and their facilities are first-class. It was expensive though.
Services and Amenities of Oakmont of East Sacramento in Sacramento, California
Costs
Fee Structure Extra: Entry fee cost varies based on apartment type.
About Oakmont of East Sacramento in Sacramento, California
Oakmont of East Sacramento is a lovely retirement community set on a verdant property with beautiful views, award-winning dining, and an abundance of on-site amenities. Shopping, fine dining, the arts, and world-class entertainment are all within walking distance.
Friends and neighbors appreciate our salon, private movie theater, resident gardens, and beautiful grounds, so you'll feel right at home in our retirement community.
Help seniors by writing a review

If you have firsthand experience with a community or home care agency, share your review to help others searching for senior living and care.
Request Pricing Information
By clicking "Get Costs", I am providing express written consent to receive calls including automated/pre-recorded calls and automated texts for which I may incur a cost, as well as emails from Caring and its partners. I understand I am not obligated to provide this consent to utilize Caring's service(s). I acknowledge I was able to review the Agreement to be Contacted, Terms of Use, and Privacy Policy. This site is protected by reCAPTCHA and the Google Privacy Policy and Terms of Service apply.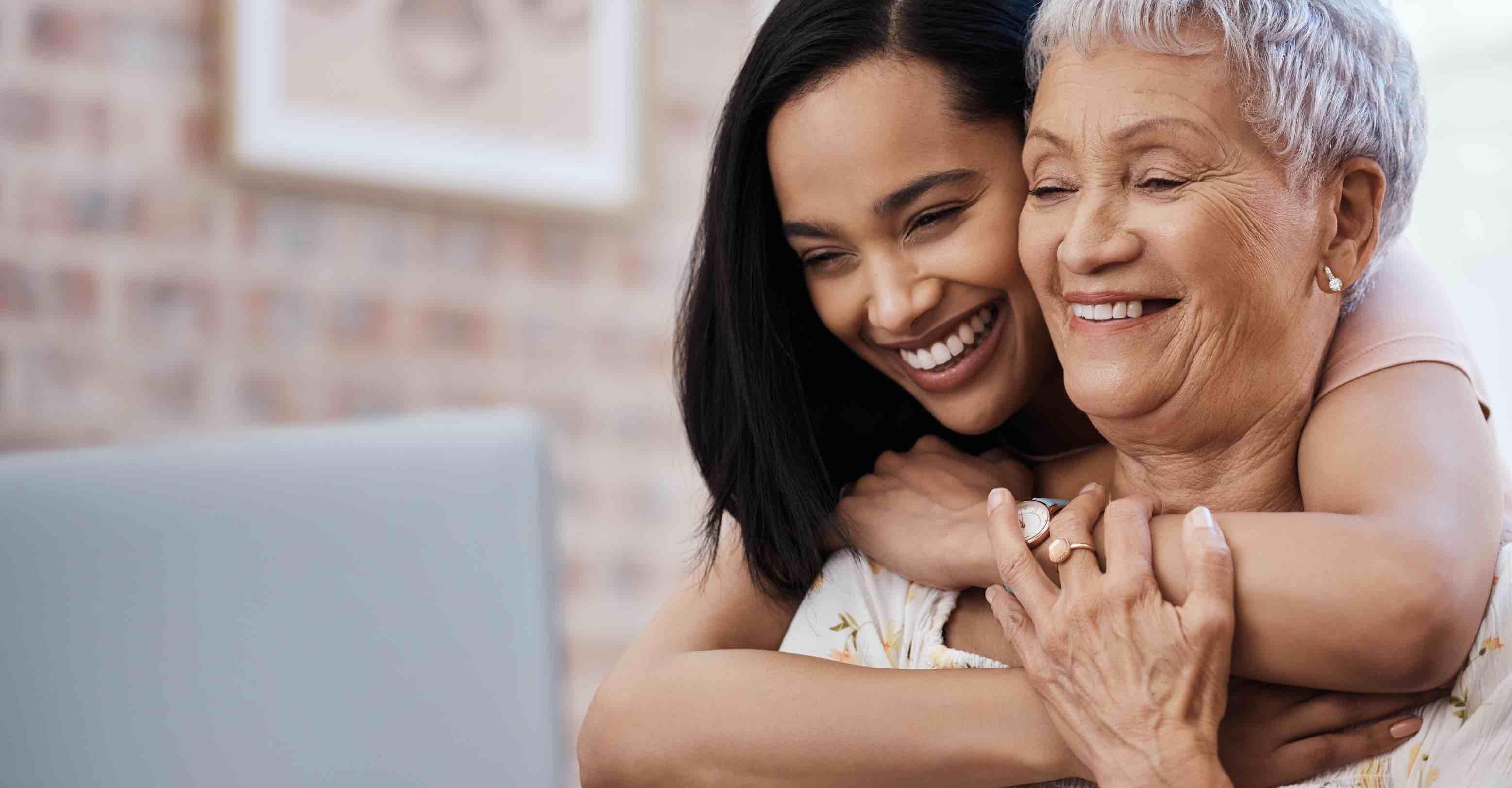 Compare costs, photos & reviews of senior living and care options near you.
Questions?
Call to speak to one of Caring's Family Advisors, or submit a request for more information here.
Costs for Oakmont of East Sacramento in Sacramento, California
Assisted Living
This level of care provides support for those who need help with personal care needs such as cleaning, bathing, and dressing. Residents selecting this level of care are treated to many amenities in a home-like atmosphere, while getting support in their daily lives.
Independent Living
Independent Living is for those who desire the feel of a private residence with the amenities and activities available in a planned community, such as fitness classes, game nights, and group excursions. Services such as cleaning and groundskeeping are often available.
Memory Care
Memory Care is specifically designed to meet the needs of those with Alzheimer's or other forms of dementia. Specially trained staff members assist with activities of daily living (such as bathing and dressing) and provide therapies to slow further loss of cognitive abilities.
Didn't find what you were looking for?
Caring's Family Advisors can help answer your questions, schedule tours, and more.