7450 Olivetas Ave, La Jolla, CA 92037
Offers Independent Living, Memory Care, Continuing Care Communities, and Assisted Living
Photos of White Sands La Jolla
Request Pricing
By clicking "Get Costs", I am providing express written consent to receive calls including automated/pre-recorded calls and automated texts for which I may incur a cost, as well as emails from Caring and its partners. I understand I am not obligated to provide this consent to utilize Caring's service(s). I acknowledge I was able to review the Agreement to be Contacted, Terms of Use, and Privacy Policy. This site is protected by reCAPTCHA and the Google Privacy Policy and Terms of Service apply.
Reviews of White Sands La Jolla in La Jolla, California
5.0

4.7

5.0

5.0

5.0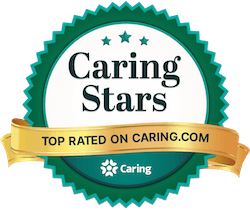 Suzanne
I had an in-person tour of White Sands La Jolla. The facility is gorgeous. The staff was very informative. But it was like a ghost town. I didn't see anyone in the library or the communal room. They have beautiful woodworking and art rooms. It is the top-notch crème de la crème, but I didn't see anybody using the facilities. The people were not utilizing the services that were there. I saw a couple of people in their little cafe or bistro. It just seemed like people were holed up in their apartments.
Provider Response
Hi Suzanne, thank you for sharing your feedback about your recent visit to White Sands. We appreciate your positive comments about our beautiful community and amenities. If you have any questions about our community or would like to come back at a different time to meet the residents, give us a call and we'll be more than happy to arrange it.
Karla
White Sands La Jolla was gorgeous. It was just expensive, but I could see why it was beautiful. They had stunning viewpoints from their patios and their rooms on the beach right there. The staff was nice. The building was beautiful. The events that they had were amazing and their dining area was like a retirement facility. It was huge. They had different levels and buildings for the type of care that would accommodate the residents. One thing that was different about the room there was that my friend would not have had his own room. He would have been sharing with somebody and we needed him to have his own room.
Provider Response
Thank you for taking the time to share your feedback about your recent visit to White Sands. We appreciate your positive comments about our beautiful community. You must have been touring our beautiful Skilled Nursing unit. Our Independent, Assisted and Memory Care apartments are all privately occupied.
Kathy
We went to White Sands La Jolla. We're interested in moving into ultimately independent living, but they took us to see the assisted living and a little bit of the memory care unit as well. We were interested in what the apartments were like and the amenities for independent living. We saw the nursing facility, we saw where the doctors' offices are, all of the studios where they have various activities, the pool, and the dog park. It's a very lovely place. I have nothing against it. We liked it very much. The staff was fantastic. It was a great tour. We saw people working in the art studio and it was neat because it had a big garage door that opened up so that it could face a garden when it was nice weather. It was really lovely. The apartments were perfectly amenable. Everything about them was fine and there wasn't anything notable to think of that was negative. We're looking for two bedrooms and two baths, and it felt spacious. The facility was great.
Provider Response
Kathy, thank you for your positive review of our community. We are glad that you liked the tour, and appreciate your kind words about our community, apartment homes, activities and fantastic team. Please don't hesitate to reach out to us with any questions, and let us know if you would like to arrange another visit. We look forward to welcoming you to White Sands.
Z K
I am/was a resident of this facility
My husband and papillon dog and I have lived here for over a year, moving in on my 81st birthday, into a big airy 8 room apt on the Eastern edge of the campus, directly on Olivetas Ave. The 300+ other residents in Independent Living are wonderful accomplished people, the staff is dedicated and cheery. Being right in town as well as on the beach, it is the best of both worlds. I teach clay crafts in the art studio and my dog makes weekly therapy visits to assisted living and memory care wings. I love every minute, the buses to theater and music, the limo service anywhere within 5 miles, the exercise programs, lectures and beach walks. There is nursing available 24/7 and a physician during bankers' hours. My out of town children enjoy visiting in the guest suites and are grateful to know we are safe, busy, among wonderful friends and having the best years of our lives.
Provider Response
We're incredibly fortunate to not only have a gorgeous beachfront community, but such diverse and accomplished residents like you who call it home. We're delighted our atmosphere, amenities, 24/7 on-site skilled nursing, and laidback La Jolla lifestyle checked the boxes you were looking for, and has allowed you to maintain your connection to the nearby area we both love so much. As you embark on this next decade, we hope you continue to be enriched by everything we have to offer, and that White Sands is a place of comfort and relaxation for you and your family.
RF
White Sands La Jolla is the only place that provides exactly what I want: an independent place to live with assisted living when I need it. It's very convenient. I met with David who explained the place and was very helpful. They have everything, including a library, gym, places to walk, access to the beach, and so on. They have a choice of studios or apartments, and I'm going to have a one-bedroom apartment. They showed me everything they have in terms of activities.
Visitor
I visited White Sands La Jolla. It is a newer building. It is on the beach. It is luxurious. The price is pretty luxurious too.
Marvin
We're very impressed with White Sands La Jolla. It's really a fantastic location and a very nice place. Unfortunately, it's too expensive for my sister. It's over her budget. I saw a single room and you would have to provide your own furniture. The staff was very good and very knowledgeable. They were doing some renovations.
Provider Response
Thank you for considering us, Marvin, as you and your sister continue to explore senior living options. You visited us at an opportune time, as we're just putting the finishing touches on a $20 million renovation to our west campus, including a variety of new amenities, dining areas and other common spaces. We're glad you found your tour informative. If you have any additional questions about our community, or would like to come back to experience something you may have missed, give us a call and we'll be happy to arrange it.
caringforyoungandold
I am a friend or relative of a current/past resident
My siblings and I recently moved my parents from the east coast and we couldn't be happier with this facility. My mother, who was very active, had a severe stroke and would need long term skilled nursing care. My father, who is semi-independent would need a facility where he could easily visit her and have meals and activities provided for him. We found both and more at White Sands and have less worry that their care needs would change and we would need to move them again and face more difficult decisions. The skilled nursing staff are extremely caring, attentive, friendly and I am told their staff turnover is very low. The location is beyond lovely being right on the beach and in beautiful La Jolla - it is rare to find a skilled nursing facility where you can enjoy fresh ocean breezes, beautiful views instead of recycled stale air. There is a limo that can drive independent residents to local doctor appointments and errands, which has been wonderful for my father who no longer drives. The facility is currently being remodeled and will be even more lovely when they are finished. The residents are very friendly and welcoming, the staff go out of their way to know you and provide wonderful service. Meals are fresh and healthy, and visiting family can all enjoy the main dining room together with both of our parents and a beautiful ocean view. Finding White Sands was a huge blessing to our family, knowing that our parents are well taken care of and that we were able to keep them together after a traumatic family event.
Provider Response
I'm sorry to hear about the challenging situation your family faced, but I'm relieved we were able to provide you and your parents an option that met both their unique needs and requirements. We put significant time and effort into making sure all aspects of our community provide residents with the highest level of support, whether that's a world-class dining experience, comfortable, convenient transportation options, or professional, personalized care through our health center. As you mentioned, we're also undergoing some updates to our community, which will only enhance the services we're able to provide. We appreciate you taking the time to share your experience, and hope you'll stop by and say hello next time you're on campus. Gary Boriero, Executive Director, White Sands La Jolla
MJ417286
I have been to the White Sands La Jolla. It was amazing. It was right on the Pacific Ocean, and the patio was right overlooking the Pacific, the little beach. The people were friendly, the apartments were lovely, and their meal plan was interesting because you get a certain amount of points, and so say you go back to visit your kids for a month, you can take these points and apply them to other meals. The activities that they have were very diverse from addressing mind, body, health, and nutrition activities for the residents. They have the memory care, so as my mom progresses from mild cognitive to moderate to severe dementia, she will not have to move because she will be able to move within White Sands instead of to a new property for memory care. But it was quite expensive. Of course, it was the most beautiful property we visited because it was literally right on the Pacific Ocean, so it was lovely. But you are paying for location, and at this point it is out of my mom's price range, unfortunately. You can have all 3 meals if you want. We didn't stay for food, but they were having a pasta bar that day, and we kind of wished we were staying for lunch. They had all kinds of pasta, it smelled so good, and it was like you put on your pasta what you want, and the chef stirs it up for you. The staff was very informative, willing to answer any questions, and nothing was off-base. They gave us a complete tour of all the facilities such as the exercise room, the pool, the deck, and the cafeteria, and they were building a bistro right now. They have Happy Hour, movie nights, dances, and all kinds of wonderful things. Their community spaces were large and spacious. It was a lovely property.
Provider Response
Thank you for coming to see us, and taking the time to leave such thorough feedback. Trying to find the best community for mom and/or dad can be daunting, and everything you mentioned (location, levels of living, dining options, wellness programs, amenities, residences) are all important pieces that go into making an informed decision. I certainly think all these factors should be considered when weighing options and costs. I'm glad you were able to experience most of our beachfront campus firsthand, but I'm sorry you didn't get to taste our pasta bar - you missed out! If we can provide any other information to you or your mother, I'd be more than happy to try and align another visit during one of our wonderful lunches. Gary Boriero, Executive Director, White Sands La Jolla
Bert668125
White Sands La Jolla was upscale, very expensive, and right next to the ocean. The staff was very competent and very informative. They had all sorts of amenities right there. I don't think that there's anything they don't have from the little I know about the retirement community. Of course, that's reflective in the buy-in and the monthly fees. It's expensive. I wasn't able to judge the food, but the dining area seemed to be very nice and very upscale.
Provider Response
We appreciate your visit and compliments, Bert, and I'm glad we were able to provide you some valuable information. We'd be happy to talk further about the value of living here, and all the services this includes. If we can offer any additional information on White Sands, or the benefits of community living, please don't hesitate to let me know. Perhaps you would like to join us for lunch here to get a taste of our cuisine. Gary Boriero, Executive Director, White Sands La Jolla.
Natashajo
I am/was a resident of this facility
There is a lot of information about how to stay healthy and live longer. This includes eating right, exercising, sleeping enough hours, having access to good medical care, as well as and equally important, having a purpose in life and friends you care about and who care about you. I am 90 years old and have all of the above at my fingertips. I live at White Sands La Jolla, a HumanGood retirement community. The nutritionist on staff gives monthly lectures on healthy eating, and our dining room provides us with a multitude of good choices. We have 18 exercise classes a week, with the physiotherapist on staff to advise us on how to deal with our aches and pains. I am lulled to sleep with the sound of waves from the ocean below my window. We also have nurses here 24/7 and a medical director available on site. I am surrounded by friends to eat meals with while sitting outside overlooking the sea. The White Sands bus takes us to all of the theaters, concerts, museums, fun restaurants, shopping malls, and excursions to see the desert flowers or an art exhibit in LA. We are a not-for-profit community with a highly involved resident population. I serve on several committees here knowing that my input is valued. We make a difference not only in our own lives, but in those of others here. We offer four levels of care; I am in independent living today, but know that, if needed, there is assistant living, memory care, and skilled nursing. In the meantime, I wake up every morning and nothing hurts. I look forward to a day full of fun and meaningful activities. Come join me! Natasha Josefowitz, PhD Retired professor of management, author and columnist
Provider Response
What an informative review, Natasha! The best advocates for our community, and the range of services and amenities we offer, are residents like you who live and breathe it daily. It's a joy having you here and we thank you for being such a great ambassador for White Sands La Jolla. Gary Boriero, Executive Director, White Sands La Jolla
Hank555012
White Sands La Jolla is a very nice place. The rooms seemed very nice, comfortable-looking, and clean. The staff seemed nice, and I like their common areas downstairs. They had a swimming pool, a gym, and a main dining room that were under construction.
Provider Response
Thank you for taking the time to leave your thoughts about our community, Hank. We're pleased to hear you enjoyed your visit. As you mentioned, we're undergoing a significant remodel of some of our amenities, including our lounge, library and a new bistro. When this work is completed, we hope you'll give us a call for another tour.
Gary Boriero, Executive Director, White Sands La Jolla
dennis92122
White Sands La Jolla was very nice. It was a little too expensive though. The building, the staff, and the lunch were nice. There are a lot of establishments.
Kay327585
The rooms at White Sands were very nice. They were under construction, which made it a little difficult to see, but we got to see lots of the rooms that they were working on. It has a beautiful view of the ocean and almost every general/public rooms looked out unto the beach. It is a very beautiful place. We talked to a lady who was in charge of the events and bus trips. The people are very friendly.
Visitor25
The visit at White Sands At La Jolla was fine. They have newer buildings for independent living, which looked fine. The assisted living and skilled nursing were in the renovated older building. The scenery was beautiful. The dining area was very nice, though the only concern I had was that there were some flies around while we were dining. The facility is right next to the ocean, so there's a great ocean view. It looked very nice and very comfortable. You can either get your own food at open bars or you can sit down and have somebody bring food to you, which was good. I only saw two residents doing exercises in the gym room.
Provider Response
Thank you for visiting our community. In addition to the beautiful scenery we have residents who deeply care for one another as well as professional staff who dedicate their work life to helping all of our residents be who they want to be. Sorry about the pesky flies. There are times of the year they love the beach as much as we do, so we have professional services and measures in place to minimize them as much as possible. Many of our residents enjoy working out alone, while others use the services of our personal trainers during scheduled appointments. I hope you will come back and visit us again soon.
Judy H.1
White Sands La Jolla reminds of a five-star resort for independent living, but the assisted living did not have easy to access ocean views and felt a little remote. The dining rooms were very nice, but the rooms were just adequate. The independent dining room overlooked the oceans, but in order for the people from the assisted living to go there, it was a pretty long walk. I would love to live there, but I wouldn't want to be in the assisted living because it is not as close. It is definitely a positive independent living community, but for assisted living, some of the amenities were not as easily accessible. The staff was very nice. They did have lots of events they go to outside the facility. Everything was clean and neat. They also had the amenities, like a nurse on duty and a clinic area downstairs.
Anonymous119198450
I am/was a resident of this facility
I like the exercise classes. We have an excellent 24-hour nurse. I had an injury while on a trip, and she treated me every day.
Caring104765550
They're in the process of trying to rehab an older building. It's a beautiful large place, and it's right on the beach. It was a hotel formerly. This is what they call a step down unit, so it has memory care and skilled nursing. The guy that took us around was rather indifferent. He just walked ahead of us. It was not as good a visit. I was not impressed with White Sands La Jolla, and there was a large upfront fee.
Chuck13
I am/was a resident of this facility
They are very helpful, friendly, and very accommodating to the residents. We have two bedrooms, two baths, a living room, and a kitchen looking down at the beach. The food is excellent. The dining room is spacious and clean. It is very secure. They have security patrols and closed circuit cameras covering the entire property. They have 35 committees. They have bus trips, a fitness center, Pilates classes, water aerobics, meditation, stretching, balance, yoga, and entertainment. I'm happy with the way things are. I would definitely recommend White Sands La Jolla to others.
Henry18
I am/was a resident of this facility
There is only one place better than White Sands: Heaven!!
Cindy105315150
I am/was a resident of this facility
Each day, I receive excellent service from the top administration to the staff at the front desk, maintenance, housekeeping, dining room, outside services (trips)...all that is done for me here at White Sands. The quality of work, assistance, time taken, and expertise is given with patience, a positive attitude, and love. I could not find a better, more friendly place anywhere else. My gratitude to all. God bless you.
Karol2
I am/was a resident of this facility
We live in paradise. It's not just a perfect location (on the beach) within walking to the Village of La Jolla, it is the people -- both residents and staff. We have FUN. So many interesting events and things to do. We love it. Our best decision.
Walker3
I am/was a resident of this facility
A beautiful ocean view location with a caring and attentive staff. There are lots of interesting trips and activities arranged by our extremely creative Activities Director -- theater, museums, symphonies, nature walks, etc. -- and an excellent transportation in-house. No car needed.
Patricia105314750
I am/was a resident of this facility
The outings planned, advertised, and conducted are excellent - both in the variety and the content. Thank you for the support and interest of the staff.
Stan and Liz
I am/was a resident of this facility
We have been residents of White Sands now for a year. Being located on the Pacific Coast, it is like living at a Mediterranean resort. The services provided are excellent, the food offerings have caused me to gain a few pounds, but no excuse as White Sands has exercise classes and a well-outfitted gym.
Carmen14
I am/was a resident of this facility
White Sands is truly a haven for senior living. It has a wonderful, caring, attentive staff and friendly residents. It offers professional medical care, physical therapy, various activities, and entertainment on and off campus with dining overlooking the ocean. An added feature is its location close to town. Transportation is provided or you can walk to the scenic La Jolla beach
Joanne36
I am/was a resident of this facility
In independent living, I receive house cleaning every two weeks and trash and recycle pick up. Emergency attention and limo service in an atmosphere of ocean front charm. Both assisted living and full health care available.
Old Hippie
I am/was a resident of this facility
Very pleased with quality of renovations to our unit before we moved in. The staff has been great in all ways possible -- helpful as can be. Plenty of day trips are available, and the ocean view is great. Food selection and quality has been appreciated and enjoyed. We've been quite pleased with our choice of White Sands.
Diane Bruckman
I am/was a resident of this facility
Overlooking the beautiful pacific ocean is only one good thing but the service is great. The Chef cooks different dishes every day ( 3 or 4) and the salad bar is stocked with at least thirty items. The caliber of people residing there makes for interesting conversations. Also many times a week there are cultural events ,music , history , and international events with a professor to keep you informed of world happenings.. White Sands celebrates every holiday in grand style. At Christmas there were at least thirty trees beautifully decorated. And talk about beautiful the art collections on each wall is a visual treat.. The furniture is also classic and expensive. And for all this the price is reasonable ! There is a gym and exercise classes daily, a doctor on staff, your meds given to you when needed as well as other medical services. Oh, i must mention that there is a massage therapist several times a week, a chiropractor, and a beauty shop and personal trainers to tone your body. I must have forgotten some thing because there are many things to sooth your body and mind. The staff is most gracious and attends to your every need. You dining room overlooks the pacific ocean which calms any one's nerves. This place is heaven on earth with out any of the out side stress. I love White Sands. Diane
amomamae
I am a friend or relative of a resident
When my siblings and I searched for the best assisted living for our then 92 year old mother, our main priority was a residence that exuded warmth and security within a family-oriented environment. We found this, and more, at White Sands of La Jolla, situated 20 minutes north of San Diego, California. Now five years later we have not been disappointed. White Sands' staff has been exceptionally helpful every step of the way. The nurses and CNAs have tirelessly provided the best personalized care imaginable. With three of us living out of state, White Sands administration has adapted to our particular needs throughout our extended visits, promptly contacting us in the event of any unusual circumstance. The entire staff is incredibly friendly and efficient, to the point we are on a first-name basis with everyone, including the kitchen servers, maintenance, and all the caregivers. It has been tremendously comforting for us as a family knowing that Mom's needs are being met and she is being cared for with the utmost respect and dignity. I highly recommend White Sands of La Jolla.
Services and Amenities of White Sands La Jolla in La Jolla, California
Room and housing options
Companion Suites: We offer companion suites
About White Sands La Jolla in La Jolla, California
Waking up each morning and taking a morning stroll along the coastline before joining friends for a round of golf at the Torrey Pine Golf Course or an outing to the Museum of Contemporary Art. End the day dining alfresco as you watch the sun set over the Pacific Ocean. For the residents of White Sands La Jolla, they don't have to imagine this type of retirement: they are living it.
White Sands La Jolla is owned and managed by HumanGood, a nonprofit public benefit corporation serving older adults since 1949.
Featured Amenities
It is not just the oceanfront location that makes our retirement community a one-of-a-kind destination; it is also the care we take to provide the best lifestyle possible. Whether you are seeking an intimate studio or an expansive two-bedroom apartment, we know you will find a floor plan that meets your requirements, such as having a full kitchen, an in-unit washer/dryer or a balcony with ocean views.
From our on-site arts studio and fitness center to the boutiques and golf courses located in La Jolla, you won't have to wonder how to fill your day. Whether you want to join a group outing or simply explore on your own, you have the freedom to create the day of your choosing - even if it means lounging under a shady umbrella reading a book!
Available Services
Our community dining room features superb meals that are prepared fresh every day by our talented chefs. You have the flexibility of opting for a meal plan if you want to continue cooking at home or choosing to leave the meal preparation to us. You also don't have to worry about housekeeping or driving, as we take over those responsibilities for you.
When you join White Sands La Jolla, you can rest assured knowing that your future health care needs will be met since our community can accommodate assisted living, skilled nursing and memory care. There is an on-site wellness center where you can meet with a nurse to discuss a health issue or receive a wellness checkup. We also provide a full range of programs and activities that will keep you mentally and physically active.
When oceanfront retirement living beckons, White Sands La Jolla is the perfect destination to retire in style.
Property Info
Emergency Services: Less than 4 Miles
Shopping: Less than 1 Mile
Recreation: Less than 1 Mile
Minimum Age: 62
Resident Capacity: 243
State License #: DSS: 372000641, COA: 303
Semi-Private Units
Private Units
Studio Apartments
1-Bedroom Units
2-Bedroom Units
Furnished Units
Air Conditioning/Climate Control
Washer/Dryer in Apt
Kitchenette
Full Kitchen
Emergency Call System
24-Hour Staffing
Employee Background Checks
Parking Provided
Fitness Room/Gym
Beauty/Barber Shop
Library
Chapel Services
Heated Outdoor Pool and Spa
Woodworking Shop
Multimedia Center
Activities
Full-Time Activity Director
Social Events
Trips & Outings
Spiritual Activities
Exercise Classes
Live, On-site Entertainment
Educational Opportunities
Arts & Crafts Studio
Amenities
Outside Patio/Gardens
Computer/Internet Access
Cable/Satellite TV
Dedicated Concierge
Pet Policy: Pets allowed
Special Meals: Diabetic, Low-salt, Gluten-free, Low-fat, Vegetarian
Restaurant-Style Dining
Gardening Areas
Only CCRC on the Beach on the West Coast
Pool Overlooking Pacific Ocean
Services
Nurse Availability: On Site 24/7
On-Site Medical Visits: Geriatric physician, Podiatrist, Speech Therapist, Occupational Therapist, Physical Therapist
Medication Management
Diabetes Care
Help with Activities of Daily Living
Transportation to Medical Appointments
Other Transportation Provided
Guest Apartment
Guest Meals
Private Laundry
Room Service
Housekeeping
Wellness Center
Additional Languages Spoken: Spanish
Frequently Asked Questions
Help seniors by writing a review

If you have firsthand experience with a community or home care agency, share your review to help others searching for senior living and care.
Request Pricing Information
By clicking "Get Costs", I am providing express written consent to receive calls including automated/pre-recorded calls and automated texts for which I may incur a cost, as well as emails from Caring and its partners. I understand I am not obligated to provide this consent to utilize Caring's service(s). I acknowledge I was able to review the Agreement to be Contacted, Terms of Use, and Privacy Policy. This site is protected by reCAPTCHA and the Google Privacy Policy and Terms of Service apply.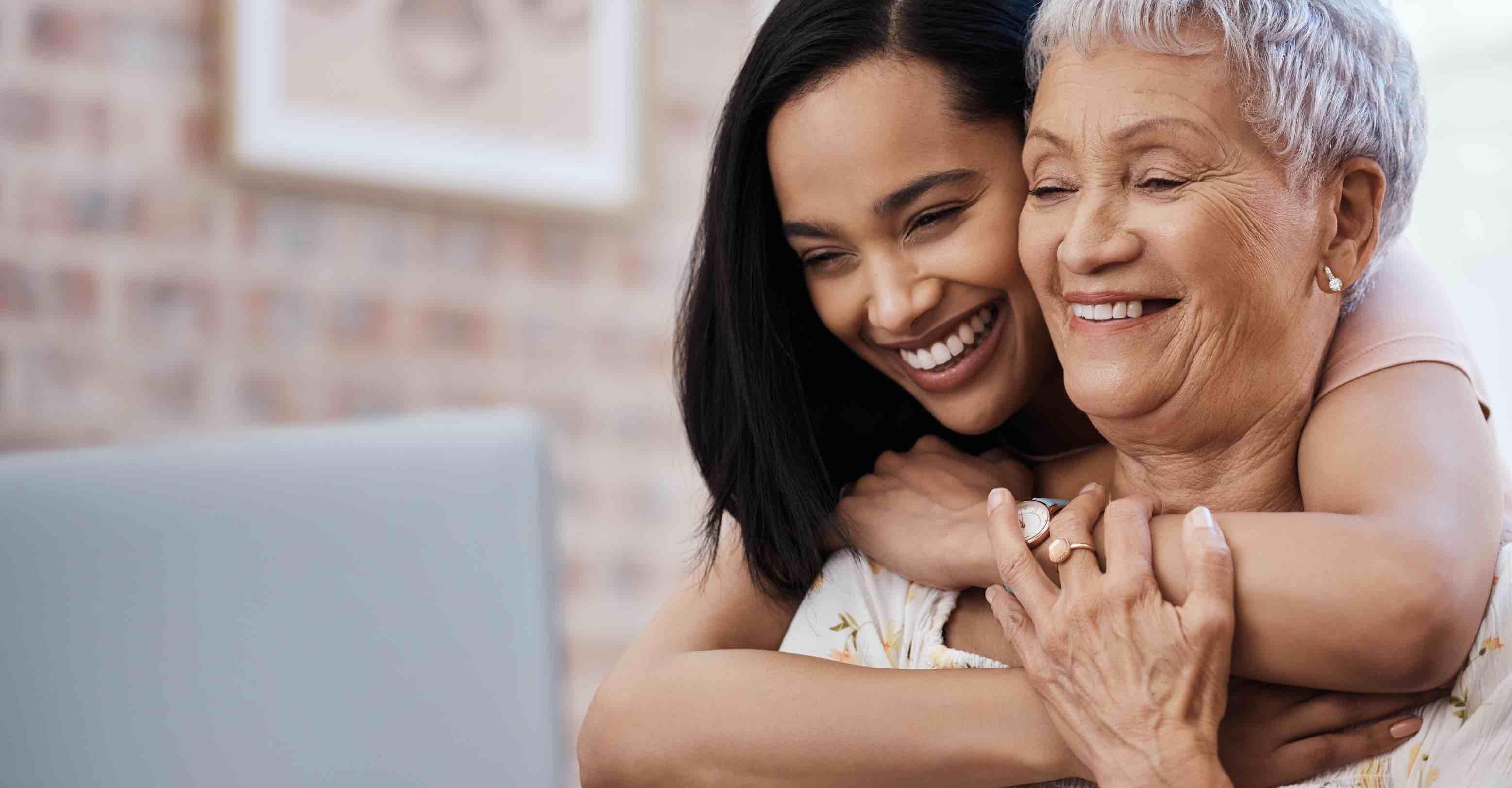 Compare costs, photos & reviews of senior living and care options near you.
Questions?
Call to speak to one of Caring's Family Advisors, or submit a request for more information here.
Costs for White Sands La Jolla in La Jolla, California
Independent Living
Independent Living is for those who desire the feel of a private residence with the amenities and activities available in a planned community, such as fitness classes, game nights, and group excursions. Services such as cleaning and groundskeeping are often available.
Memory Care
Memory Care is specifically designed to meet the needs of those with Alzheimer's or other forms of dementia. Specially trained staff members assist with activities of daily living (such as bathing and dressing) and provide therapies to slow further loss of cognitive abilities.
Continuing Care Communities
Continuing care retirement communities (CCRCs) are multi-level care facilities that combine residential accommodations with health services for older adults. The goal of a CCRC is to allow residents to receive the appropriate level of care across a continuum, from independent living to assisted living to skilled nursing care, as their health status changes and without having to move out of the retirement community.
Assisted Living
This level of care provides support for those who need help with personal care needs such as cleaning, bathing, and dressing. Residents selecting this level of care are treated to many amenities in a home-like atmosphere, while getting support in their daily lives.
Didn't find what you were looking for?
Caring's Family Advisors can help answer your questions, schedule tours, and more.