Photos of Atherton Baptist Home
Request Pricing
By clicking "Get Costs", I am providing express written consent to receive calls including automated/pre-recorded calls and automated texts for which I may incur a cost, as well as emails from Caring and its partners. I understand I am not obligated to provide this consent to utilize Caring's service(s). I acknowledge I was able to review the Agreement to be Contacted, Terms of Use, and Privacy Policy. This site is protected by reCAPTCHA and the Google Privacy Policy and Terms of Service apply.
Reviews of Atherton Baptist Home in Alhambra, California
Abe
Atherton Baptist Home is an excellent facility. It was the number one place I looked up for my aunt because I knew it very well. I used to be a volunteer there more than 20 years ago. The care, the upkeep, and the staff are so right at the top. It is pretty pricey there though. You got people like Judge Ito, from the OJ trial, and Alice Cooper the rockstar's dad staying there. The problem I had was, to be in their assisted living, you have to already be a resident of their independent living. The last tour I really only went and picked up a brochure, so I didn't really get a full actual tour, but I have seen the independent living homes, from a small homes to apartment-type settings. I have also been in their assisted living facility area as well in the past. Sometimes people are in their own rooms, sometimes people are sharing a room as well. They're very clean and they're a good place. The staff is very professional, caring, respectful, and very good people. I checked the dining area and it was very nice, clean, and spacious. It was pretty good.
Gary
Atherton Baptist Home was very well organized for senior care and for a lot of encouraging activity programs. They have a Baptist community, a lot of Christian services available, and a lot of retired missionaries. Everything was high quality. They also have special meetings, which bring in Christian leaders and pastors, as well as general church members. They have cared for all the different aspects of senior living and senior limitations. They've been in business a long time and they handle things excellently. They also have a swimming pool and facilities for people developing all kinds of skills, like creating designs on glass for windows. The dining room was marvelous and the food service was excellent. They've been very thoughtful about accommodating people with special needs and making sure they get the service they want. Their homes have been very well kept, organized, and attractive.
Paul850837
Atherton was a little dated and wasn't as modern as I would like it to be, but it was nice. The staff seemed to be extremely friendly and helpful. The activities were sufficient for me. The rooms were spacious and adequate.
Provider Response
Thanks, Paul850837, so much for taking the time to share your opinion of Atherton. We want everyone who walks through our doors to feel like they are welcome as part of our family. I believe you are referring to our nursing area and we agree with you that it is a bit dated. That's why we will undertake a renovation of all the nursing stations this year. The plans have been approved and the money has been raised so that we can make our spaces look as good as our care. Thanks again and we wish you all the best for your very best future.
GENEVIEVE HEATER
I am a friend or relative of a resident
MY FOLKS WERE ALLOWED TO MOVE IN AT AGE 64 DUE TO MY DAD'S PHYSICAL PROBLEMS. HE DIED LESS THAN A YEAR LATER. MY MOM LIVED THERE 25 YEARS, INCLUDING 10 YEARS MARRIED TO A WIDOWED MISSIONARY, SHE LOVED AND TRUSTED ATHERTON. SHE ALWAYS TOLD US, HER DAUGHTERS, IF ATHERTON TELLS YOU I CANT DRIVE OR MUST GO INTO ASSISTED LIVING, YOU DO IT AS I TRUST THEM. MAMA DIED IN 2013
Sandi10
I am a friend or relative of a resident
I chose Atherton Baptist Homes because it was close to my home and affordable. My mom got an apartment there, and it's very comfortable and beautiful. The atmosphere is a friendly and Christian. I eat with my mom there, and their food is very good. They have a lot of activities for the residents. The staff is very helpful and friendly.
Caring110610550
I am a friend or relative of a resident
I have friends at Atherton, and a cousin of a good friend of mine lives there; we've gone to visit her. Her room was very nice. It was not very big, and there was a big double bed in it with just a little walking space around it. I'd like something a little roomier than that. It's a nice enough place. I trust that my friends really like the place. Her room seemed clean. The grounds and everything seemed fine. In addition to having rooms of various sizes, they do have healthcare.
Caring79266350
I am a friend or relative of a resident
My parents are residents of Atherton. They had moved there back in 1992. It's a complete retirement community. They also have regular residential living. They're in a quadruplex and they just did everything themselves. They were in independent, but now they're in assisted. My dad is a retired minister, so because of being a Baptist minister, he had a lifetime contract with them so that if he ran out of money, he still got everything and it was discounted to begin with. I think personally that they take better care of my parents and my parents think they do. I thought it was excellent and the only thing that mom was a little bothered about was that the people we ate with by the small dining room fell sleep. She wanted to be with people that she could converse with, not ones that fall asleep. My mom has physical issues. Almost all my life, she has had allergies so she does have to have care 24 hours. She had fallen while my dad was out shopping between their two beds in their regular apartment they had. She couldn't get up and she didn't have her emergency thing on because she had just awoken and gotten out of bed. She laid there for an hour and a half. My dad has been trying to hide some of her issues because he knows that they were to put her into skilled nursing. We went over and talked to the proper people about this, and they said they were aware of the fact she had laid there for an hour and a half. We were very concerned about that. I'm still going to give them a 4 because the other things are super excellent because it's very clean. It's older, but they keep it nice and warm and homey. The staff is very friendly.
John P.
I am a friend or relative of a resident
I moved my dad to the Atherton about 2 months ago. I liked it because he has his own space. He has more than just a bedroom; he has a whole apartment. The place is very clean and nice.
popnmim
I am/was a resident of this facility
Having lived at the Atherton for 21months I don't know about everything that is available. But I can tellyou from my experience it is a wonderful place with a christian atmosphere. The food is delicious with caring servers. There are a number of studies you can be a part of.We have a inside pool kept at 80 degrees, a spa, pool room,exercise equipment, etc. We have plots for gardening, this is what I really like. there are art classes, a large library,and a a variety of games. As you can tell my wife and I are very happy here.
tuxie12
I am a friend or relative of a resident
Daytime staff member assigned is caring, intelligent, and responsive to my grandmother's needs. She engages her and is familiar with her personal history and family relations. She's made an effort to get to know us. Facility has nice activities. It seems pretty standard as far as amenities and maintenance. Very clean and accommodating. Weekend staff is not the greatest. I feel like my grandmother is a bit neglected on those days and tends to have more problems with her dementia. Compared to state facilities EXCELLENT.
Explore Nearby Care
Expand your provider search by geography and care type.
Services and Amenities of Atherton Baptist Home in Alhambra, California
Room and housing options
Housing Extra: duplex and triplex, three bedroom apartments
Licenses
State Licenses: RCFE # 197802543, DHS # 950000105
Medicare
2.0

3.0

5.0

4.0
Medicare Provider Number: 555272
Ownership Type: Non profit - Corporation

Rating Date: 9/1/2023
About Atherton Baptist Home in Alhambra, California
Atherton is a continuing care retirement community that is committed to helping seniors live joyful, productive and inspirational lives. We achieve our mission by providing a continuum of lifestyle and care options in a Christian environment, from independent and assisted living to memory care and 5-star skilled nursing. Atherton is open to people of all faiths.
Help seniors by writing a review

If you have firsthand experience with a community or home care agency, share your review to help others searching for senior living and care.
Request Pricing Information
By clicking "Get Costs", I am providing express written consent to receive calls including automated/pre-recorded calls and automated texts for which I may incur a cost, as well as emails from Caring and its partners. I understand I am not obligated to provide this consent to utilize Caring's service(s). I acknowledge I was able to review the Agreement to be Contacted, Terms of Use, and Privacy Policy. This site is protected by reCAPTCHA and the Google Privacy Policy and Terms of Service apply.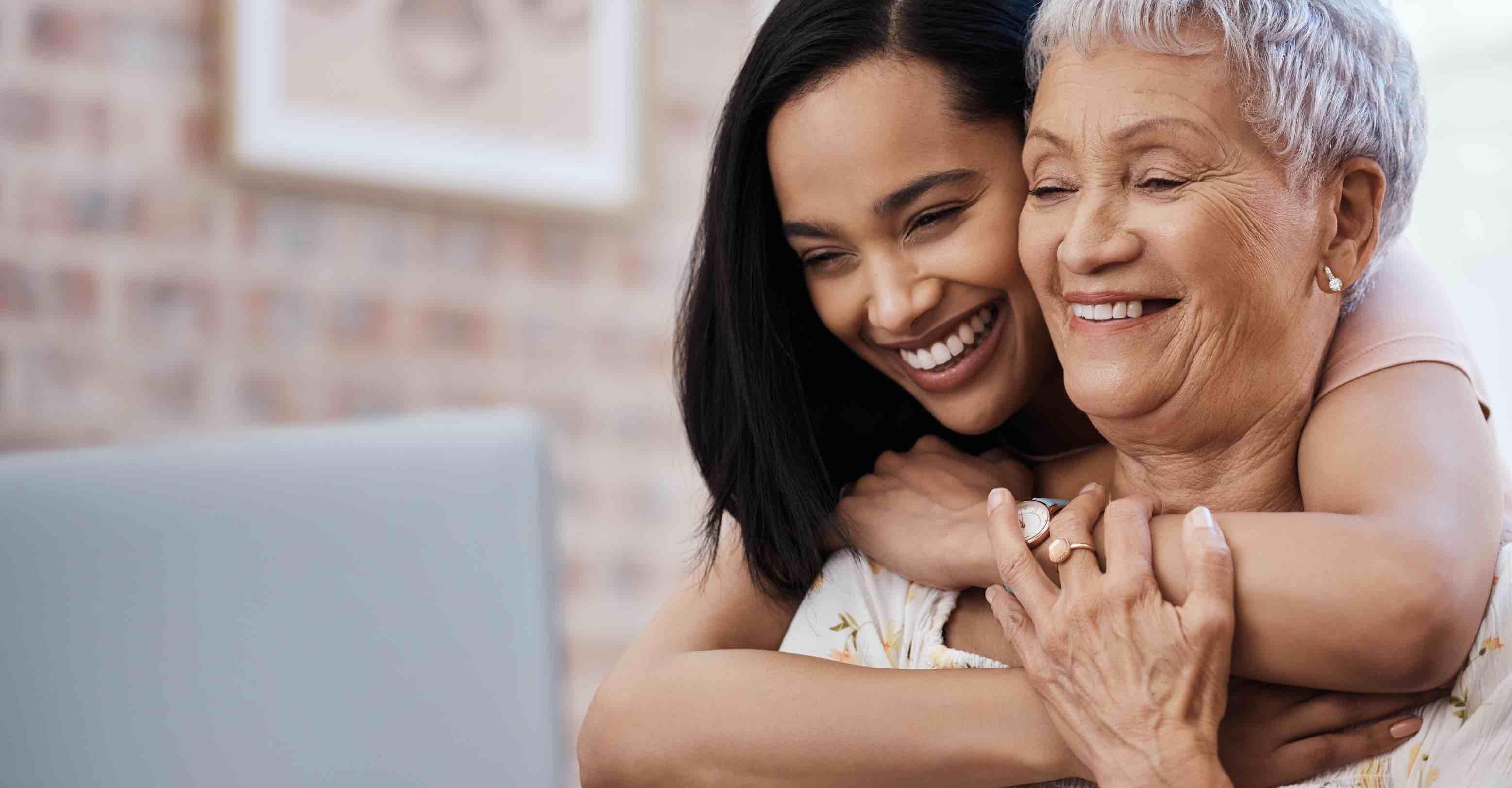 Compare costs, photos & reviews of senior living and care options near you.
Questions?
Call to speak to one of Caring's Family Advisors, or submit a request for more information here.
Costs for Atherton Baptist Home in Alhambra, California
Independent Living
Independent Living is for those who desire the feel of a private residence with the amenities and activities available in a planned community, such as fitness classes, game nights, and group excursions. Services such as cleaning and groundskeeping are often available.
Didn't find what you were looking for?
Caring's Family Advisors can help answer your questions, schedule tours, and more.