Comfort Keepers Rochester, NY
Offers Home Care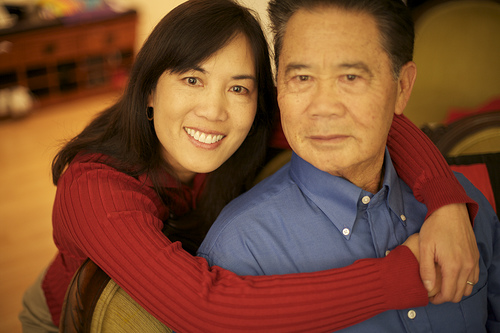 ---
About Comfort Keepers
Comfort Keepers of Rochester, New York
Our Story
We have been assisting seniors in the Rochester area since 2004. There are two reasons why we opened our Comfort Keepers office. First, we love helping people and the rewarding experience that comes with it! It is unbelievable how much we and our Comfort Keepers are appreciated by both our clients and their families. Second, I experienced first-hand how important it is for seniors to remain in their own homes. In 1999, my father was diagnosed with lung cancer and was eventually placed in hospice care. He made it clear that it was very important to him to live out the rest of his life in his home that he had lived in for over 40 years. My Mom, sisters and I, along with the hospice care agency, were able to make that wish come true by providing him with around the clock care. We will always be gratefull that we were able to do that for him.
Jacob Warmerdam, Owner
Compassionate Caregivers
The quality of Comfort Keepers' service is a direct reflection of the excelence of our caregivers. Our carefully selected caregivers provide a range of services to clients on a part-time or full-time basis. Before a candidate can become a Comfort Keeper, they are rigorously interviewed and evaluated and extensive background checks are conducted on each potential hire. Each and every Comfort Keeper is our employee and is insured, bonded and covered by Workers' Compensation. This is for our clients', and their families', peace of mind. In addition, we are committed to ensuring that our caregivers receive essential training to do their jobs to your complete satisfaction.
Alzheimer's and Dementia Care
Our Rochester Comfort Keepers office specializes in Alzheimer's and Dementia care. We have gone through extensive training at the Rochester Alzheimer's Association and have used that knowledge to educate our Caregivers how to effectively care for those with Alzheimer's and Dementia. In addition, several of our Caregivers have been trained at the Alzheimer's Association to become certified Dementia Care Specialists. The Alzheimer's Association utilizes the Dementa Care Specialists to provide respite care for those family caregivers who could use a much needed break.
Services We Offer
Conversation and Companionship. Whether it's conversation and company, or just eating a meal together, having someone to sit and visit with can help make for a happier, healthier life.
Meal Preparation. Many seniors do not have the opportunity to eat a well-balanced meal. Let our Caregivers prepare a hot, delicious, nutritious meal. This service gives our elderly clients the opportunity to eat the nutritious meals they need to enjoy healthier living.
Light Housekeeping. Vacuuming, dusting, sweeping and mopping floors, cleaning bathrooms to include sinks, showers, tubs and toilet, cleaning kitchens, sinks, appliances, counters, taking out the trash, straightening all rooms, organizing closets and drawers, cleaning any interior windows that can be reached without a ladder.
Errand Services. Caregivers can run errands such as picking up prescriptions, going to the post office, etc.
Grocery Shopping. Caregivers will shop with or without the client accompanying them. They can shop at any store the client prefers.
Respite or Relief for Families. Rest and relief for family members who are assisting with the care of their loved ones. Comfort Keepers can provide assistance so you can run errands, go shopping or get some much-needed rest.
Medication Reminders. Although our Caregivers cannot administer medications they can assist the individual who shares in the responsibility of taking their own medication. Assisting with opening medication containers or medpaks, reading labels and reminding the person to take their medications are all ways in which we can assist.
Grooming and Dressing Guidance. We can help our elderly clients button buttons, tie shoes, put on socks, etc.
Incidental Transportation. Trips to doctor appointments, barbershops, beauty salons, shopping, wherever the client likes to go. Getting seniors out and about is good for their mind, body and spirit. Our Caregivers will stay with our elderly clients wherever they decide to go.
Laundry and Linen Washing. This can be done in either the client's home or the Laundromat, includes washing, drying, ironing and putting things away.
Recreational Activities. Whether it's cards, board games, or a walk in the park, Comfort Keepers can help our clients stay active in mind, body and spirit. We also can take the client out to enjoy their favorite activities.
Mail Assistance and Organization. We can assist the client in separating the junk mail from the important mail, and let them know when bills are due.
Periodic Review and Communication with Family. On a recurring basis we can contact the family to discuss how things are going, answer any concerns or redefine any services that may be needed. This is a great service for clients whose families live far away and may not be in daily contact with their loved ones. We communicate with families by phone, email and text, and we are available 24/7 in case they have concerns and need to reach us.
Emergency Monitoring Systems. Independence, Safety and Peace of Mind. Comfort Keepers can help you provide all of these to you or your elderly parents. Help when you need it, in the event of an emergency virtually anywhere in your home at the touch of a button. 24-hour or live-in care (available in most areas) For those clients who can't be left alone, we can be there 24 hours a day.
Local Communities
Our office gives a helping hand to those seniors who live in the communities listed below. Please call us for more information on how we can give you peace of mind, and enhance your parents' quality of life.
Greece
Gates
Chili
North Chili
Irondequoit
Spencerport
Hilton
Hamlin
Brockport
Churchville
City of Rochester (Westside)
What Our Clients Have Said About Us
"...thank you so much for all of your help and wonderful care of my Dad over these years. I don't think there are too many wonderful and kind people like you two out there and we were so fortunate to find you. Thank you again. Sincerely, Bev"
"On behalf of my family and myself, I wish to tell you that you have an excellent organization. You have provided us with very high quality aides. Thank you very much. Love, Lemke"
"Thank you so much for your support system for our Mother throughout this final chapter of her life. It has meant so very much. Love, Robin"
"Thanks for everything you've done to help with peace of mind for Dad and care for Mom. You provide a much needed service. Gail"
Caregiver Information
Caregiver Skills Include:
Ethics, Stress Management, Grief Issues, Family Communication, Transition Issues, Communicating with Dementia Patients
Caregivers employed, bonded and insured: Yes Caregivers available 24 hours a day: Yes Available to assisted living facility: Yes
Get Costs
---
Services and Amenities of Comfort Keepers
Get Costs
---
Senior Care Services near Monroe County, NY
Other Senior Care in Rochester, NY