6234 Maywood Avenue, Middleton, WI 53562
Offers Assisted Living and Memory Care
Photos of Heritage Middleton
Request Pricing
By clicking "Get Costs", I am providing express written consent to receive calls including automated/pre-recorded calls and automated texts for which I may incur a cost, as well as emails from Caring and its partners. I understand I am not obligated to provide this consent to utilize Caring's service(s). I acknowledge I was able to review the Agreement to be Contacted, Terms of Use, and Privacy Policy. This site is protected by reCAPTCHA and the Google Privacy Policy and Terms of Service apply.
Reviews of Heritage Middleton in Middleton, Wisconsin
Sharon
Heritage Middleton is a beautiful place. They were very friendly there, and they gave us a tour of an apartment. The facility is very elegant. At the time we went, there wasn't an activity. We did go through their activity calendar. My sister-in-law loves plants and doing floral arrangements, and they have an activity doing that kind of stuff. She thought that was awesome. The staff who assisted us was very nice and very informative. She answered all our questions. The place was very clean.
PKF888
I am a friend or relative of a current/past resident
My mom has been in 2 other care facilities and this one is top notch! She feels at home here and really enjoys the activities. The staff are very attentive and there is not much turn over. This indicates to me that the employees feel supported by the facility. The building is clean and well taken care of and my mom's room is cozy and inviting.
margor
I am a friend or relative of a current/past resident
Beware of Heritage promises. They evicted our 87-year-old friend after taking her life savings in exchange for their promise to keep her when on Medicaid. According to owner Pinkerton, "It isn't a promise if it isn't in writing." However, they never put promises in writing, so catch-22! Important to note: she was in a room earmarked for Medicaid people when they asked her to leave because she was going on Medicaid. We had ascertained ahead of time with Heritage and Medicaid that Medicaid payment would be adequate.
Provider Response
Thank you for taking the time to provide your feedback. We apologize for the misinformation you were provided that led to this unfortunate situation. We do have a limited number of Medicaid units, which are in high demand, and some Medicaid providers are unable to cover the cost of our care. We are always disappointed when a resident has to leave our care for this reason and we do all we can to avoid this difficult situation. Please know that we are working with your friends' family to find a comfortable and welcoming place for them to live where all of their care needs can be met.
foreveryng
Very nice facility. Clean. Staff was very friendly and helpful. The residents appeared happy and engaged in a fun music activity. Food looked appealing.
Provider Response
We are delighted that you found our community and staff so pleasant. Providing a positive, caring and active environment for our residents is very important to us, and we appreciate your comments!
sharon164047
I liked Heritage Senior Living Middleton very much. I put my name on their waiting list. I was very pleased with them. I would prefer them above any other place. They have a movie theater that they show movies on. It's like a regular theater with nice, cushy seats. They have an exercise room, and they have various activities like entertainment coming in on occasion. I like where it's situated, and it's convenient to a lot of places. It's a very new facility. When I looked at a couple of apartments, it's all new countertops and new appliances.
Cynthia535027
I am a friend or relative of a current/past resident
The food and facilities at Heritage Senior Living Middleton are good. Dad's room is very clean and very spacious. We've been very pleased with the proactive, friendly, and helpful staff. They've been wonderful to work with.
Lyn541650
Heritage Senior Living Middleton seemed to be pretty clean, and there was a lot going on there. The person who assisted me was very kind, open to questions and gave me lots of information. The dining area seemed to be OK and looked like it was out in the front, like when you first come in the doorway.
Caring104546350
I am a friend or relative of a resident
Mom and Dad are at Heritage Senior Living. It is a newer facility, and I love the staff. It has a very great location too. They have different activities like bingo. I haven't tasted their food, but my parents like it. Their rooms are large and clean. It is laid out great.
Caring65365750
I am a friend or relative of a resident
I was looking for something that would be a long-term solution for Mom. Something where maybe she doesn't need all that help with mobility right now, but they're able to help care for her in the future as her needs change. We found one for her and she's in Heritage Middleton now. She has been there for four months now. They have individual retirement apartments, they have assisted living and they have a memory care wing. They're also affiliated with another facility where it has an enhanced assisted living. So if Mom would have more mobility issues, she might have to be transferred there. Heritage Middleton is a new building, so everything seems nice. The rooms that are available are very kept up and also very nice. However, whenever my mom gets her room cleaned, the staff would miss a lot of stuff. They need to improve on how they clean the rooms. Regarding staff, they have a lot of turnover it seem like with their resident assistants. With regards to food service, more than once my mom's oatmeal comes out on a plate with her other food. Oatmeal should be served in a bowl. It's little things like that that is a big deal to the people who live there. They're paying for that service. As far as activities, they have the normal activity room for assisted living. They have indoor beauty salon, workout room. They have movie theater there; however, the chairs are not comfortable for seniors. They have an exercise walking club. I think they're just starting to get a little more exercise built into their program, but that is something I would like to see them improve on that, you can't just walk with seniors. Some of them really do need more than that. Also they tend to combine the activities for the memory care and the assisted living residents. Mom feels like she doesn't need as much assistance, so they're limited with what they can do. She's also wondering why can't she participate in what's going on with their retirement community. She would like to do something more advanced.
Clare3
The tour at Heritage Middleton was set up by another online senior care directory and my visit there was good. They also have a memory care facility there. Their staff was very informative too. Their rooms were pretty new and everything was absolutely decorated. This facility itself was brand new, but they didn't seem to have everything covered as well as some of the other experienced places. It was really nice and beautifully decorated, but I didn't think my mom would like the way it was set up. This place was very restrictive. They keep really close eye on their residents. They also didn't have a lot of open spaces where people get together. We didn't believe that my mom needs that lot of close care at that point and it didn't seem like a place for her. I didn't really like this facility. The feeling when I walked in the door, it seemed more like a hospital to me. It just didn't seem like a place you would call home as much.
Caring72210350
We had a brief tour at Heritage Middle. It's a brand new facility and it's really very nice. The lobby was very lovely, clean, and very nicely appointed. It presented a good appearance. We talked to the staff and they are very nice. The only drawback that I can see with this facility is that it is not landscaped as it is located on a busy street and they don't have parking space.
Dan20
I am a friend or relative of a resident
Heritage Senior Living was a brand new facility. It was a small, friendly, professional and very welcoming place. My uncle had a beautiful one bedroom apartment that met his needs and it also had a galley kitchen. There were a lot of common areas which is nice. The staff we met were very patient and responded to all our questions. He was very happy there.
Services and Amenities of Heritage Middleton in Middleton, Wisconsin
About Heritage Middleton in Middleton, Wisconsin
Assisted Living at Heritage Middleton offers seniors the opportunity to enjoy their current lifestyle and maintain their independence. Assisted Living features space, luxury and the latest in high design in an elegant 43 apartment community. With choices between studio, one or two bedroom apartments, residents can furnish and decorate their living space in one of the areas most elegant Assisted Living communities. Every apartment features a kitchenette, wall-to-wall carpeting, spacious closets, a private bath and walk-in-shower for the best in modern conveniences.
With a reassuring emergency call system, personalized call pendants, and 24 hour professional caring staff all the comforts of home get an added level of safety and security. Heritage Middleton offers customizable dining programs that can be tailored to each resident, community rooms, and pub and patio areas to let residents mingle while they enjoy the comfort of friends.
Heritage Memory Care in Middelton, Wisconsin offers all the modern amenities, personalized care and comforts of home. Heritage specializes in caring for the unique needs of residents with Alzheimer's or other related dementias. Residents receive compassionate individualized care 24 hours a day. Heritage staff provides everything from conversation, personal assistance and activity programming.
The Memory Care in Middleton features beautiful private accommodations within a safe secure environment. Residents are able to stroll throughout the uncomplicated building design, allowing them to continue with their ongoing daily routine while they maintain dignity and well-being.
Features:
Full time Wellness 40 hours per week
Daily admissions
On call wellness coordinator available 24/7 365 days a year to staff
Personalized assessments prior to move in
Reassessments every six months when there is a change to optimize wellness
Our nurses work directly with your physician group
We believe in working together to exceed resident and families expectations of wellness
Therapy services on site provided
Quarterly Health fairs and educational lectures
Hospice services available to help with end of life care
Thank you for your interest at Heritage Senior Living Middleton. Please give us a call to schedule a free tour.
Help seniors by writing a review

If you have firsthand experience with a community or home care agency, share your review to help others searching for senior living and care.
Request Pricing Information
By clicking "Get Costs", I am providing express written consent to receive calls including automated/pre-recorded calls and automated texts for which I may incur a cost, as well as emails from Caring and its partners. I understand I am not obligated to provide this consent to utilize Caring's service(s). I acknowledge I was able to review the Agreement to be Contacted, Terms of Use, and Privacy Policy. This site is protected by reCAPTCHA and the Google Privacy Policy and Terms of Service apply.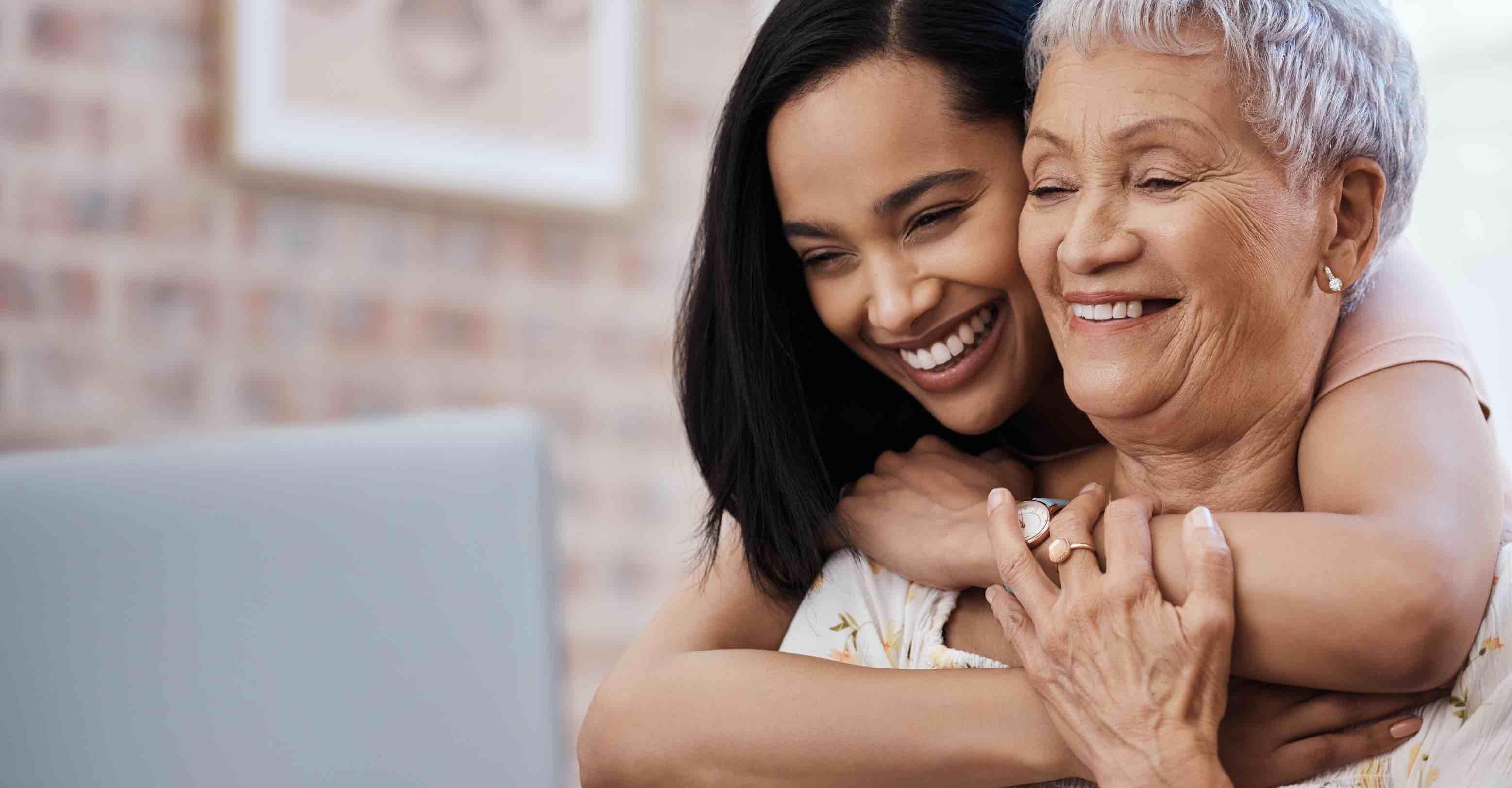 Compare costs, photos & reviews of senior living and care options near you.
Questions?
Call to speak to one of Caring's Family Advisors, or submit a request for more information here.
Costs for Heritage Middleton in Middleton, Wisconsin
Assisted Living
This level of care provides support for those who need help with personal care needs such as cleaning, bathing, and dressing. Residents selecting this level of care are treated to many amenities in a home-like atmosphere, while getting support in their daily lives.
Memory Care
Memory Care is specifically designed to meet the needs of those with Alzheimer's or other forms of dementia. Specially trained staff members assist with activities of daily living (such as bathing and dressing) and provide therapies to slow further loss of cognitive abilities.
Didn't find what you were looking for?
Caring's Family Advisors can help answer your questions, schedule tours, and more.