Menomonee Falls Health Care Center
Offers Nursing Homes
N84W17049 MENOMONEE AVE, Menomonee Falls, WI 53051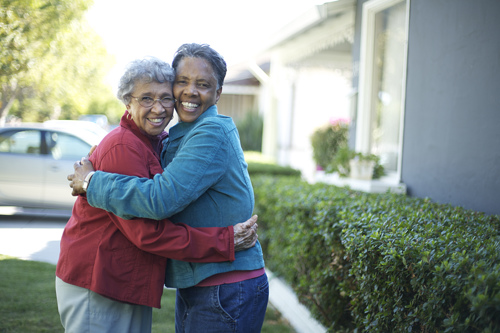 ---
Reviews of Menomonee Falls Health Care Center
Nursing Home Reviews for Menomonee Falls Health Care Center
February 14, 2022
I am a friend or relative of a current/past resident
Bev was amazing. She was always willing to assist my mother.
March 30, 2021
I am/was a resident of this facility
This place was a lot better than the previous facilities I stayed in. The social worker help me switch my medicaid plan over so I could stay long term. The administrator was extremely helpful and addressed all of my concerns. The building is not as new as some of the other facilities in the area, but the care was excellent. Sometimes they were short staffed, but I have seen this at every home I've stayed at. I am younger than most nursing home residents but the staff made me feel comfortable and well cared for. My room is currently private, but I will have to transition into a semi-private room. The rooms are basic but have a phone, TV, hospital bed, and a bathroom (no shower). Again it is not the fanciest place, but it works. The nursing home is located in a safe area with lots of parking for visitors and lots of windows. They have activities and just started allowing in person visitation.
January 30, 2021
I am/was a resident of this facility
The staff did an excellent job being attentive to my needs, therapy was excellent, and covid policies were carefully followed! Great place to go to recover.
January 29, 2021
I am a friend or relative of a current/past resident
New administration has made great changes in the facility. Newly remodeled rooms and updates. Staff is friendly and caring and the therapy dog on staff is a great addition to the building and hit with the residents.
February 03, 2020
I am a friend or relative of a current/past resident
My mom was here for a few months, and I have nothing but positive things to say! Every time I visited mom was clean, dressed, hair styled and supervised with either an activity or in view of staff. They have activities and technicians that got her back on her feet and stronger: walking, exercise a pureed diet and attention. The staff: friendly, interactive and knowledgeable. The facility smelled clean, the dining facility was clean floors were clean bedrooms clean and beds made.
January 12, 2017
I am a friend or relative of a current/past resident
Activity department is great, good people. My mother stinks when I go to see her, her hair is always dirty, except when state was there, wears same clothes day after day. Nursing staff friendly, except for one nurse who walks around with a scowl on her face and ignores you. Food seems ok. No matter how often I tell them to have my mom stink free, they just ignore her, and she has to do all her own cares, which she can't do because of her severe dementia.
August 19, 2016
I visited this facility
Do not recommend this place to nobody . This place been in the same condition for a long time . Very poor management , none of the managers are respectful. They use foul language in front of residents . The aids are so disrespectful and the same thing is they still work there. Sad thing is some of the workers are nice but there are to many bad apple . Managers will walk by you and don't speak . Residents screaming, call lights on for a long time . If you love anybody don't put in that place .Nursing Managers are terrible and need to find a different job.
May 17, 2016
I am a friend or relative of resident
(Review based upon experiences in rehabilitation section) There is no way I could recommend this facility to any person. I have never witnessed such gross ineptness, lack of attention and poor quality of nursing care, some staff members and food in any establishment. The facility and furniture is very old, and although appears to be clean, the austerity of the place is appalling. The website identifies "enhanced gourmet menu" as one of its amenities. When did hot dogs and egg salad sandwiches reach the level of "gourmet". The proportion sizes were designed for infants or very tiny people, not large sized adults. Talks to the dietician did not to improve the quality of or accuracy of patients stated dining wishes. There were very few nursing staff members who could be described as being competent, professionals, caring and attentive to patients needs and their overall welfare. For those nurses and aids who were there to do the job right,, we extend our most hearty "Thank You". Unfortunately, we discovered that a large number of staff members work for a temporary agency located in Milwaukee. Those individuals were NOT interested in providing appropriate nursing services, wanted to do as little as possible, and did not display adequate skills to handle some of the issues that were presented by post-op patients. Examples of problems/concerns - Rooms do not have individual heating/air conditioner controls. Linens not changed in the seven days that my relative was there. She was the one who made up the bed everyday she was there. Equipment used for taking "vitals" were either inoperative or not calibrated. Aides did not even realize that the numbers they were getting were impossible to be accurate. Wrong medications (another patients medications) were presented to be taken. Restrooms are shared by two rooms and there are no locks on the doors. Staff members would indicate that they would return to complete tasks and then never returned. We witnessed call lights of other patients and bells going off for extensive periods of time, i.e. 30-40 minutes and longer. Staffing levels were grossly inadequate in order to respond appropriately to patients' needs. When we inquired as to the length of time it took to respond to the call button, we were informed that one of the aides for that wing failed to show up for work. That happens, but whatever back up plan (if one existed) for that kind of event obviously was not utilized...and the nurse in charge of that section did not appear to show any concern for remedying the situation nor apologizing for the delays.... I could write a book on the things that in seven days we witnessed or experienced. NOTE: Both my relative and I have a number of years working in medical facilities. We chose this facility based upon the strong recommendation of a "locator" at the hospital and the website. Lesson to be learned...don't always believe what you are told and/or what appears on the web.
May 28, 2013
I am/was a resident of this facility
My caseworker chose Menomonee Falls Health Care Center for me. The accommodations are all good and clean. The staff are good and the food is alright.
September 29, 2011
I am a friend or relative of a resident
My grandmother was a month-long resident at Menomonee Falls HCC in Menomonee Falls. The location was handy for my mother and myself for frequent visits and it is a very short drive from Milwaukee. It is an older facility and some areas show some wear and tear. My grandmother was in an extensive care area of the facility with a lung infection and mobility issues and we had hopes that the constant care would be a benefit. The staff was friendly, when we saw them, however, there were many times when trying to track down a nurse or an aide involved wandering the halls hoping to find one after pressing the call button yielded no results. My grandmother had no issues with the food (though it all looked a bit bland to me and my grandmother was not on any sort of restricted diet) and there were several menu items that appealed to her. Her room, while sparse and not exactly inviting, was kept very clean. When we expressed concern about how long it took to get a nurse or aide to come, they moved my grandmother to a room near the front desk area. Things did improve, however, the area tended to be noisy, making sleep difficult. After a final move to yet another room, we finally seemed to have the right formula of a good room and faster staff response time. My grandmother, having been a nurse herself, found several of the nurses would take the time to chat about their jobs and just stop in and say hello. I believe my grandmother was probably far more tolerant about staff shortages and slow response times because of her previous experience. The patience of the staff and their willingness to take some of their own time with my grandmother was greatly appreciated especially because my grandmother was not from the area and none of her friends were able to visit. Sadly, my grandmother passed away and honestly, the staff couldn't have handled it any better or with more compassion and care. We also appreciated that the staff really did seem to know my grandmother and told us a few little anecdotes about her stay there. While the facility itself may be in need of some TLC, the staff was a kind and dedicated bunch of people.
See all Nursing Home reviews (10)
See fewer reviews
Get Costs
---
Services and Amenities of Menomonee Falls Health Care Center
Medicare
Health:
Overall:
Quality:
Staff:
Medicare Provider Number: 525415
Ownership Type:

For Profit Corporation

Date Certified:

10/01/2020
Get Costs
---
About Menomonee Falls Health Care Center
Menomonee Falls Health Care Center is a senior living provider in Menomonee Falls, Wisconsin that offers residents Nursing Homes. Contact Menomonee Falls Health Care Center for more details on services and rates.
Get Costs
---
Map of Menomonee Falls Health Care Center
---
Senior Living Communities near Waukesha County, WI
Senior Living Communities near Menomonee Falls, WI
Other Senior Care in Menomonee Falls, WI