Heritage House of Keller & Rehabilitation Center
Offers Nursing Homes
1150 Whitley Road, Keller, TX 76248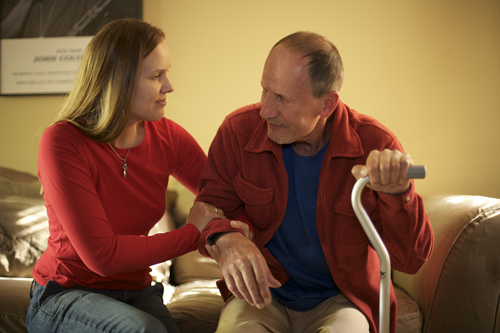 ---
Reviews of Heritage House of Keller & Rehabilitation Center
Nursing Home Reviews for Heritage House of Keller & Rehabilitation Center
November 08, 2019
I am/was a resident of this facility
They go thru good workers they have bad nets
June 26, 2019
I am a friend or relative of a current/past resident
Therapy is good. Nurses & techs very good but understaffed. Of course you will smell something foul sometimes. It's a nursing facility!!! Some folks are incontinent. They do their best. Their business office manager and activities director are great people. The rooms aren't the Ritz Carlton, but they are private. I will warn you of a terrible, incompetent, quack of a doctor; Asha Abraham. Her negligence is incomparable. Zero integrity. Lying, self-serving, incapable so-called physician. We fired her. She should be banned from practicing any kind of medicine. Her actions are deadly. Heritage House should be ashamed to have her on staff. The nurses and most CNAs are good people, but beware of Asha Abraham & avoid her at all costs. As far as I'm concerned, she is Doctor Death. That's my opinion from my experiences. I've heard other comments about her incompetence. If you have a loved one under her care, change doctors immediately!
August 21, 2017
I am/was a resident of this facility
I am staying at Heritage House. As a whole, it's a very good place. They know me, they know how to take care of me, and if they have questions, they don't mind asking. They're always changing staff, but they still make sure you're taken care of. The food is good -- it didn't used to be -- but they started handing out pamphlets of what you want to eat, and you just choose from there. They also gave us a calendar of activities and that calendar is full every day.
August 18, 2015
I am a friend or relative of resident
I had a relative who died in this facility. There are excellent caregivers here and some of the worst. The food is not up to par. There are limitations on what they offer. The only time we felt the facility was adequately staffed was during an inspection. Those three days were great. Everything was better. But alas all good things must come to an end. The staff dwindled to bare minimum and the call time went back to waiting 15 minutes on average. We never left mom alone and when a family member couldn't be there we paid someone. There isn't an overwhelming smell because they are constantly spraying a cleaner on the carpeting throughout the facility. Don't rush to clean the toilets but are always spraying that deodorizer. If you are private pay, after your loved one passes, you are charged for the next day. Your loved one is out of the room and all the belongings but they still charge you. I couldn't find it in the contract where that would be done. But it is their policy. The company is for profit and they look to do this regardless of the hardship on family and most importantly the patient. This facility may be good for a stay of less than a week but not if you are staying longer or using hospice. They do NOT work well with hospice.
April 24, 2015
I am a friend or relative of resident
I cared for my invalid mother for three years. Fortunately we had the pleasure of having her in another nursing home for two years prior to Heritage House of Keller that took very good care of her. However, I moved across town and was very nervous about moving mom. I visited this place on a whim; just walked in the door. I was shocked that it was so beautiful and no smells. They didn't care that I came unannounced and did everything they could to make me feel welcome and show me around. I peeked in some of the rooms and they were extremely clean. My mother was a very verbally abusive patient as her Alzheimer's made her like that. They were patient and kind and treated her with the utmost respect. They worked very closely with Hospice when the time came for my mother's death. I miss visiting there because it was such a pleasant place to be. I would recommend it to anybody!
December 22, 2014
I am a friend or relative of a resident
Heritage House is a brand new facility. It's lovely, clean, and much larger than the others we visited. They also have a quite extensive library. The people who stay there didn't have any complaints about it at all. They have a service of bringing food to your rooms, which others do not. It's brand new, it's very modern, and they have many personnel there available to help you with your needs. Their services were much greater challenging because of the type of residents they had.
October 29, 2014
I am a friend or relative of resident
I recently went to this facility to pick up my sister who wanted out of there because the medications they were giving her wasn't helping her. she laid in that bed crying in pain all night, nothing they did was helping her. when she signed her self out they refused to give her a copy of her paper work, refused to give her a list of any medications they were giving her. (This has been noted by her physician in her records now incase something happens)they had her sign a paper stating they were not liable if something happened to her when she left, however my mother and I who holds the medical power of attorney did not sign this sheet. They told her she couldn't go to an ER with in 24 hrs which was an incorrect statement. all of this was a scare tactic which did not work. last but not least a nurse hollered down the hall as we were leaving to another nurse to make sure we don't take their wheel chair. I kindly hollered back that we didn't want their wheel chair since we had one that was much more expensive in the truck. I feel like she was trying to call us Thieves, I think most would have felt that way. I wouldn't recommend this place to anyone until they replace 2 of the nurses that was there that night. we were nothing but polite to them and I feel we should have received the same treatment.
May 17, 2013
I am a friend or relative of resident
this home is clean , well maintained and very friendly staff.i would recommend this home to anyone.if I ask for something it is taken care of the same day everytime no matter what time it is. thank you H.H.O.K
February 24, 2013
I am a friend or relative of a resident
My dad is in a private room at Heritage House of Keller. It doesn't smell and the staff is good. I liked it better than any other place.
See all Nursing Home reviews (9)
See fewer reviews
Get Costs
---
Services and Amenities of Heritage House of Keller & Rehabilitation Center
Medicare
Health:
Overall:
Quality:
Staff:
Medicare Provider Number: 675153
Ownership Type:

For Profit Corporation

Date Certified:

10/01/2020
Get Costs
---
About Heritage House of Keller & Rehabilitation Center
Heritage House of Keller & Rehabilitation Center is a senior living provider in Keller, Texas that offers residents Nursing Homes. Contact Heritage House of Keller & Rehabilitation Center for more details on services and rates.
Get Costs
---
Map of Heritage House of Keller & Rehabilitation Center
---
Senior Living Communities near Tarrant County, TX
Senior Living Communities near Keller, TX
Other Senior Care in Keller, TX