The Parke Assisted Living
Offers Assisted Living
7821 East 76th Street, Tulsa, OK 74133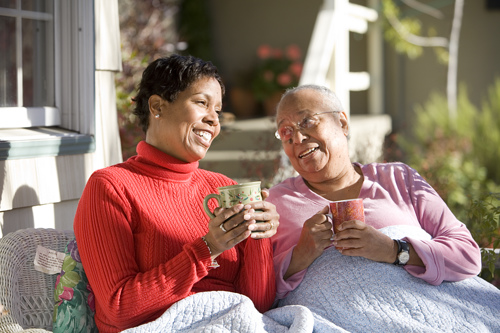 ---
Reviews of The Parke Assisted Living
Assisted Living Reviews for The Parke Assisted Living
March 20, 2018
I am/was a resident of this facility
The food is outstanding. The staff is very friendly and helpful.
September 18, 2017
I visited this facility
I am a healthcare professional and I visit all of the facilities around the Green Counrty Area. By far, The Parke is the leader in how Assisted Living should feel. The entire team at The Parke cares about their residents and wants them To feel at home. There are many daily activities for residents to keep busy. I would encourage anyone looking for a great home to visit with the staff and consider The Parke Assisted Living before choosing another facility.
September 14, 2017
I am a friend or relative of a current/past resident
I have found The Parke to be a wonderful place for my mother to live. She is now in h er 7th year and though she needs more services, The Parke remains gracious in caring for her. She had a rough time with her health this past Spring but was anxious to get better and return to The Parke who welcomed her back. My entire family is happy that Mother is at The Parke and likes it so well.
September 06, 2017
I am a friend or relative of a current/past resident
The staff at the Parke--nursing staff, dining hall, front desk--are all super sweet. They are trying to get more and more resident input so it really is like a "neighborhood.".
September 06, 2017
I am a friend or relative of a current/past resident
Pro 1) Value. You get a lot for your money. Largest square foot with real kitchen. 700 sq ft. 2) The interior. Best looking home like interiors. Apartments, hallways, dining areas, and entrance ways are superior aesthetics 3) The Staff seem great and helpful to visitors. 4) The food. Every time I visit the food is good. (mother complains...I think it is great) 5) General cleanliness. The place is general spotless and continuous upkeep going on. Con: 1) I wish the additive support costs were "a la carte" The bundling of extras can get expensive. 2) I wish you could change support costs without rewriting the contract. 3) Food service area/laundry carpeting. It always seems to be dirty with soiled foot traffic. Bring down the general appearance of place.
Provider Response
Thank you so much for your comments. As always, we appreciate your feedback! We wanted to let you know that we are very aware of our carpeting and although we have it professionally cleaned, unfortunately, it is a continual process. However, we have been working with a couple of vendors and looking through carpet samples for options for new carpeting throughout the building. Hopefully, you will see that project coming soon. In regards to our contract and changing services, since we are a licensed assisted living, we follow the rules and regulations of the Oklahoma State Department of Health. Those rules and regulations require that we have a contract reflecting current services for each resident. Therefore, when services change, we are required to change the contract. Please let us know if there is ever anything further we can do for you.
September 06, 2017
I am a friend or relative of a current/past resident
Very clean and well manicured facility, inside and out. Each residents doorway is decorated, for a nice homely feel. The staff treats my Mom like family, which makes her glad she's there!!! She (for the most part) enjoys the food, and really enjoys the camaraderie with her table mates. The Parke really gives great parties fit the residents, and their families...another thing, to set them apart, from the rest!!
August 26, 2017
I am a friend or relative of a current/past resident
The Parke Assisted Living is very nice, very friendly, and very well taken care of. The workers are very attentive. We have been very pleased with this place for my mom. They have planned activities that have been going on throughout the week. They have games, group activities, and happy hour, and they take them out once a week to a supermarket and out to lunch. The food is awesome. It's probably the thing my mom likes the most. We have gone out there a couple of times and eaten with her, and every time, it's very good. I'm very pleased with this community.
December 29, 2015
I visited this facility
I liked everything about The Parke, but the staff wasn't friendly and it could have been because it was a busy part of the day. They just did not seem as friendly as the staff in the other two places I visited. They had one area that I really loved. They had larger rooms but not that many. The rooms were comparable to the other two places I visited.
November 04, 2015
I am a friend or relative of a resident
My parents had stayed at The Parke for five months. My mother did not want to go in the first place, so she was not very active. She slept all day long; but my dad had Alzheimer's, and it was great. He loved it. They had activities, and they treated him really good. However, my father passed away, and that was the only reason they were out of there. I would recommend it to anybody. They worked with VA assistance. They did his meds and his daily living. They took him to eat. They took him to do the things. He was really well. I just could not say enough about it. The apartment was a one-bedroom apartment that had a nice bedroom. The bathroom was a walk-in shower, and it was very large. You could fit a wheelchair. They had a little kitchenette in it, which they did not really need. They also had an inside apartment, which led to the courtyard so they could go out into the courtyard. The food was wonderful. I ate with them a lot of times. For breakfast, they had different things. Lunch and dinner, they changed that every day. They had things that you could order from if you wanted to. The grounds were very nice. It was in done in like a figure eight, so there were two courtyards, and they were very nice. It had flowers. Mom and dad had a leak one time in their apartments, and they came right out and fixed it. They watched their patients really closely. It did not smell. It was really nice. Everybody from the aides to the people in the kitchen, the waitresses -- they all knew dad; and when he walked in, they better go get his coffee. They had a lot of activities planned.
July 26, 2015
I am a friend or relative of resident
What we loved about The Parke was the floor design. It is open so no narrow hallways to maneuver through with a walker or scooter. The full kitchen was also a big plus as dad liked to cook sometimes. Other places offered a microwave. The staff is the best. They become family and are always friendly and helpful. It says a lot that Dad has lived there about 9 years now. Turns 93 this week. Look at the web site to go visit. The Chapel is significant for us and others. The ministers come every Sunday and have office hours during the week. They go above and beyond to be there for spititual needs. They have become friends and family to us. They have meant more than I can say to us and others. Dad likes the fact that he could start at one level of care and stay there as his needs increased!
July 13, 2015
I am/was a resident of this facility
The staff is wonderful, and they serve very nice food. I'm a vegetarian, and I have to choose and try to rearrange and supplement the meals. At first, I was having difficulty doing that, but now they're offering more choices which make my range of choices much better, so I'm very satisfied. At the present time, we have a very energetic activities director who is very creative and is always coming up with new and engaging activities. I also contribute to the activities. I read a story out loud once a week, I conduct a book group here, and I also show a movie every Saturday night. We have a full kitchen here, which is really splendid, and the rooms are very nicely laid out, spacious, and well lit. I'm very much satisfied with the apartment itself. The Parke is a pretty small place with only 62 apartments and is totally assisted living. We have a lot of activities. Every Tuesday, we go to a grocery store. We have a van for going to the doctor or the dentist. We go on outings to parks or to plays in the community. We also have lots of activities indoor like bingo, games, crafts, and sing-alongs.
January 20, 2015
I visited this facility
The Park is unusual in Tulsa because they are locally owned, provide safety for residents and have very good food. I have eaten there many times with my relative and always enjoyed the food, the service and the menu variety. The servers are the very best they are respectful, good sense of humor and are caring. I enjoy friendliness as I walk the hallways.
July 29, 2014
I am a friend or relative of a resident
I've been over at The Parke to visit people I know who were staying there. But I never looked into moving in because they're a little farther away from me. It's a nice place. I liked the way they had it decorated. It was very cordial, and it made you feel comfortable. The dining room was nice.
May 30, 2014
I visited this facility
The Parke Assisted Living was someplace that you wouldn't be embarrassed asking your friend to come and visit you in. It looked like a plantation house with a huge porch. It was very clean, very kept up, and didn't look cheap. There were repairs on a regular basis, and it looked good. The staff was excellent. We went there five or six times. After the first visit, they recognized us and called us by our names. It was several months in between visits, and yet they still remembered us, and they knew what we were looking for. The apartments were fairly new. If you ask for a 2-bedroom apartment and they didn't have one, they would put two 1-bedrooms together, which made a larger apartment than the regular apartment that you paid the price of. They also had people there who would come in, help you, and advise you in placing your furniture. The food was fantastic. In addition, they have a resident dog.
April 26, 2014
I visited this facility
I visited The Parke because I had a personal friend who was a resident there. It was very neat. The lobby was elegant. The personnel were very friendly and helpful. I liked the staff's willingness to help people who weren't quite as mobile, so they could stay in the assisted living environment and not move to a nursing home environment. They really seemed to care about the people who lived there. My friend's room had a small living room adjoined with the kitchenette and one bedroom, which was probably around 375 to 400 square feet. They had some planned activities. They had a craft room. They visited malls and restaurants.
March 28, 2014
I visited this facility
The Parke Assisted Living was very nice and very clean, but I think it was too pricey. We did get to see the dining area, and it looked OK. Overall, it was just for people with a higher income, and my mother didn't have that to work with. They have just standard daily activities to keep their residents stimulated and keep them from getting bored. They have crafts and puzzles. They would have people come in for their residents. They have shopping where residents could go somewhere if they were able to.
November 20, 2012
I am a friend or relative of a resident
The facility was very nice, the lobby had a massive aquarium which helped to bring a bit of life to the facility. We were greeted by a very friendly staff who helped us find where we needed to go. I would give this place four stars instead of five because the hallways were extremely long, which can be inconvenient for more immobile residents, and the rooms were very poorly lit. If I were a resident of this facility, I would request better lighting in the rooms, as well as some more personal amenities. The rooms reminded me of a poorly furnished hotel, but I suppose that most of the residents aren't used to a five star resort. From what I was told, the meals were particularly good, as well as the selection of activities to keep the residents' minds busy. I played my first billiards game here, and I can definitely say that the residents have no excuse to be bored.
January 20, 2012
I am a friend or relative of a resident
I decided to move my grandmother into The Parke in Tulsa, Oklahoma after I visited the facility to evaluate whether it was a good place to place your loved ones. The first thing that I noticed was that the property is very clean and well kept. The next thing I notice was the professionalism of the staff. The entire staff seemed like they cared about all of their residents. I also loved the floor plans of the apartments. The apartments are spacious and are clean, which is important to my grandmother and I. What really won me over was the fact that The Parke provides residents with free transportation, as well as an on-site beauty parlor, housekeeping and linen service and a post office. The community is gated and they also have on-site security, which makes my grandmother feel safe in her home. My grandmother has now lived at The Parke for over a year now and she is very happy with her living arrangements. She feels independent, yet safe because she knows that someone will always be there if there is an emergency. I would recommend this place to anyone.
See all Assisted Living reviews (18)
See fewer reviews
---
Costs for The Parke Assisted Living
---
Services and Amenities of The Parke Assisted Living
Costs
Rent Plus Care Fees
Entry Fee
Assisted Living Starting At:

$3400/month
Room and housing options
1-bedroom apartments
2-bedroom apartments
Companion Suites:

We Do Not Offer Companion Suites.
General
Resident Capacity:

61

Minimum Age:

55

Pets:

Small Pets Allowed.
Licenses
State Licenses:

7208-7208
---
About The Parke Assisted Living
From the thoughtful design of the apartments and common areas to the helpful services we offer, we work hard to make sure our residents enjoy all the comforts of home.
Comfortable Pricing:
We believe you should be comfortable with The Parke long before you move in. That's why we offer a simple, easy-to-understand pricing structure. Our no-endowment monthly rental fee includes everything listed below except the "Additional Services" which you can add as you wish and know the costs up front. No surprises.
Included Amenities:
Single-story, non-combustible construction
Spacious apartments
Available private patios
Carpet and window coverings
Full kitchens with range, oven, microwave, refrigerator, dishwasher and disposal
Individual heating and air conditioning
Individually wired for cable TV and telephone
Emergency call system
Pet friendly
Access to on-site beauty and barber salon, laundry room, chapel, activities room, entertainment room, library, arts and crafts room, family room with fireplace, gardens and courtyards, plus an adjoining city park and walking trails. We provide cable tv service as part of the base rent as well as free wifi throughout our entire building. Telephone services are paid by the resident.
Included Services & Conveniences:
24-hour staff
Weekly house cleaning
Weekly bed linen service
Trash removal
Utilities
Inside and outside maintenance
Grounds keeping
Scheduled transportation
Daily newspaper/mail delivery
Monthly wellness clinics
Activities and entertainment
Exercise and wellness programs
Pharmacy services
Emergency first aid and care
Computerized medical record services
Coordination of physician appointments
Coordination of home health and rehabilitation services
Coordination of wellness clinics, podiatry care, salon services, etc.
Additional Services:
These optional services can be added to your monthly rate (available for a minimum of 30 days during illness, after hospitalization or on a continuous basis):
Medication management provided by certified, trained staff.
Assistance with Activities of Daily Living (ADLs) such as help bathing, dressing and grooming. Includes daily bed making and escort services to meals and activities.
Incontinence Management provided by certified staff (scheduled assistance with toileting, assistance with supplies and reminders).
What Makes Us Special
Welcome to The Parke, assisted living with a comfortable residential appeal. Located in a quiet neighborhood with a city park and walking trails, The Parke is Tulsa's most elegant senior living environment
---
Map of The Parke Assisted Living
---
Senior Living Communities near Tulsa County, OK
Senior Living Communities near Tulsa, OK
Other Senior Care in Tulsa, OK