The Enclave of Newell Creek
Photos of The Enclave of Newell Creek
Request Pricing
By clicking "Get Costs", I am providing express written consent to receive calls including automated/pre-recorded calls and automated texts for which I may incur a cost, as well as emails from Caring and its partners. I understand I am not obligated to provide this consent to utilize Caring's service(s). I acknowledge I was able to review the Agreement to be Contacted, Terms of Use, and Privacy Policy. This site is protected by reCAPTCHA and the Google Privacy Policy and Terms of Service apply.
Reviews of The Enclave of Newell Creek in Mentor, Ohio
Darlene
I was able to visit the Enclave of Newell Creek. They seemed very judgy and snooty; it's more upper class. The staff seemed very caring but the residents didn't feel very friendly. I would suggest that if they're gonna show a room, it should be fresh. The room that showed me had someone who just moved out, and it smelled. They did not clean like the carpets and stuff. It wasn't nice. The employees were very pleasant, and welcoming, and showed us their amenities. There was an exercise room, library, and the dining area looked very nice. They had a whole schedule of activities, although I didn't see a whole lot of things going on. There was a nice courtyard, they had a music room, and a movie room with a big screen for movies for gatherings. Everything except for that one room was very clean, smelled really nice, and was well-maintained. There were no carpets wrecked or anything in the main areas.
M.Anonymous
I am a friend or relative of a current/past resident
We moved my Mother into the Memory Care section at the Enclave at Newell Creek from the Assisted Living area this past year. We were hopeful that her needs would be met and the care would be consistent. Unfortunately, that was not the case. Housekeeping was hit or miss. Overflowing garbage with my Mother's adult diapers was a constant issue most times we would visit. Fecal matter was found on the clothes she was wearing or on her bedding or furniture. We were paying for a very high level of help for Mom and she was being left unattended often. Finding her in her pajamas late afternoon in a bed drenched in urine by my sister was probably the most heart wrenching experience anyone could have to witness. Communicating with staff was a constant battle and these issues were never resolved. I do not recommend this facility.
V. Anonymous
I am a friend or relative of a current/past resident
My mom lived in both Newell Creek's assisted living and memory care sections. I will start by saying that in my opinion, behind the veneer of clean and bright public spaces, Newell Creek lacks adequate protocols to ensure the safety and well being of its residents, and has serious issues with employee supervision, communication and record keeping. My family and I had problems from the start, ranging from overflowing trash cans, laundry not done, bedsheets not changed, to more serious issues involving my mom's medication dispensing and personal care. I had multiple discussions with management concerning service failures, but despite assurances, staff failed time and again to accomplish the most basic tasks included in the expensive monthly cost of the place. We were encouraged to move my mom to Newell Creek's memory care unit, where, we were told, she would get a higher level of care and attention. Unfortunately, the situation only worsened. Some of the worst incidents include me finding my mom on several occasions sitting in the common area, complaining about how cold she was and covered in coffee, or worse, urine and feces. On another occasion, I entered my mom's room to find feces all over the floor by the bathroom. I found out that the day before, she had a serious accident but was not cleaned and changed until her hospice caregiver arrived. The hospice caregiver, not a Newell Creek employee, cleaned and changed her. Newell Creek did not bother to clean up the feces on the floor until over 24 hours later, when I insisted that something be done. The worst incident occurred when my sister entered our mom's room and found her lying in a urine soaked bed, in a urine soaked nightgown, with her soiled comforter thrown on the floor at the foot of her bed, and crying because she was so cold. Record keeping was atrocious as well. On several occasions, employees incorrectly reported my mom as having attended activities when she was actually in her room with either my sister or me. She was reported as having attended three activities on the day before she died, including "Afternoon Stretches" and "Moving it With [employee's name]," at the same time I sat by her bedside watching over her as she lay dying. Management/Administration were incapable/unwilling to rectify the situation, and in my opinion seemed to lack the understanding that the failures in my mom's care required action and accountability. Additionally, I am doubtful they had the managerial skills needed to rectify the care failures. I asked an administrator to provide me with a care plan to ensure my mom's care moving forward. I never received one. I asked for my mom's records. I eventually received a thumb drive containing disordered, and in my opinion, incomplete, records. There was no documentation of all my mom's numerous falls. There was no documentation of any care plan. There was no documentation of her decline until two days before she died, when the unit director apparently went into her room to finally do an assessment. The disordered/incomplete nature of the records I received, plus the fact that they were presented out of date, with many of the pages scanned upside down, contributed to the incoherent nature of Newell Creek's record keeping. Finally, while a few of Newell Creek's employees seemed to genuinely care about the residents, Newell Creek also employs some of the most uncaring and callous people I have ever met.
Vivian
The Enclave of Newell Creek has a beautiful park-like setting and it's in a quiet area. There's easy access to the highway, which is Route 90, and it's also in Mentor, Ohio, which is a nice small community. The hospitality there was nice. I even met one of the residents and she let me view her room (because they didn't have a model available) and it was quite pleasant. There are plenty of activities and I thought it was a nice, safe place for my aunt to live in. The biggest thing about the place is that it's a transitional campus, from independent to assisted and memory care. There's easy access and it's close enough to medical centers, which is a good thing. They've got transportation and the facility itself was very clean and modern. The lady I spoke to was very knowledgeable, answered all my questions, and was just very courteous. We had a good discussion and a nice tour. It was excellent. They had call buttons for safety in case something happens.
Margaret
I am a friend or relative of a current/past resident
My husband has moved into The Enclave of Newell Creek. It was close to where we live, and when I went to visit, it was very clean. When I went into the dining room there was a lot of chatter, a lot of people talking; so, I thought that's a good place for my husband because he likes to talk. I don't have any complaints. The staff is very attentive and very kind. They speak to the people that are living there. They don't ignore them. I'm just very pleased. They have music almost daily. When I've been there, they have music for the people. They'll take them out to the patio so they can enjoy the sun. If there's a game, a football game, or whatever on TV, they will try to get the people together to watch it. I'm happy with it. The only room I've been in is my husband's room, and it is a nice room. The dining facilities are nice. If they want to sit with others and watch the television or anything, or if they have music, the facilities are nice. They have like a living area that people can just go and sit and enjoy each other. It's much more expensive than I thought it would be, but I don't have any comparison.
qdud1956
I am a friend or relative of a current/past resident
Because of Covid, we have not seen my s sister's exact room but the ones we saw before she went in were beautiful. More importantly, the care that I have seen when we've visited is way better than I could have wished for. Kathy is the director of the unit, and she is amazing. She has been so kind and so patient every time I have seen her. And the nursing staff has been wonderful, also. The girls really seem to understand why they're there. That is not an easy job. I can't wait for Covid to be over so we can visit more often. I can't comment on Activities because I dont know how they can do many with Covid restrictions.
Valasta2
I am a friend or relative of a current/past resident
I would not recommend this facility. I had a loved one there for 13 months and had to move them because we did not feel like they were providing the care they promised us. Different caregivers every day made it very confusing for our loved one w Dementia. When we took concerns about the care to management, they promised change, but it never happened. Leadership is lacking here, and I am happy to report our loved one Is doing much better since leaving.
Reviewer112119
The Enclave of Newell Creek was commercial-like. It didn't feel cozy; it felt more like a hotel to me. The apartments were very nice. We had one lady who was assisting that day, but she had never taken people around before. She showed us quite a few of the amenities. There's bingo, they watch TV, and there's a reading room. Unfortunately, everything she showed us my dad wouldn't be able to take part in. I kept saying to her that these are not going to do Dad much good because he is blind. I guess she just wasn't listening. All in all, I wasn't impressed. We also ran out of time checking the memory care because the staff member spent quite a bit of time on assisted living even though we said we were there for memory care. It didn't apply to what we needed. Also, we didn't see anyone walking around or doing much of anything. It was very sterile to me, and that's another reason why we didn't care for it. Nonetheless, the building was very good. There was also a very nice patio area and it looked very pleasant.
Mark
I was very impressed. I wish my parents would have agreed to sign up and go there. It was very clean. The amenities were very nice. The staff was super friendly. My parents ate there, and they enjoyed the food. We didn't really get into the activities, but their activity board was full of things each day of the month. They did indicate that there was plenty to keep them busy. They have a movie theater, an exercise room, a craft room, and a kitchen that can be used if they want to prepare their own meals. They have a gathering room where you can play cards, a beautiful patio, a garden, and a computer lab. The staff was very friendly and accommodating.
Anonymous
I thought it was a nice community in a nice building. I enjoyed it. I liked the facilities. The people were very nice. The staff explained everything and gave me a nice tour. The dining room was nice and pleasant.
Anonymous
I am a friend or relative of a current/past resident
It has the best location for us to be close to family members. They have transportation for doctors' appointments available. They have an exercise room, but it's more for therapists that need to come in case someone needs to have physical therapy. They have activities during the day, and they have a small café area where they have a fitness program in the morning. They serve three meals, but my mother is pretty picky as far as meals go. There aren't a lot of things that she can eat, so I don't think any place would have the type of dining arrangement that she would prefer. We have been really impressed with the entire staff. Everyone, from the nurses to the waiters and waitresses that are in the dining area and the aides that come to clean and help take her to the meals, are all very nice.
Charlotte V.
It was very nice, but it wasn't very high on our list. I saw a single room, a little bigger single room which they call the deluxe room, and a one-room apartment, which was very nice. It's a little bit bigger due to the two floors. They had this really nice set up. It was very nice. Another thing that they have that was very nice is that they have like 3 or 4 different covered outdoor areas.
RobinSSECJ
My father-in-law is in this community and loves it. He engages with the other residents very well and is hardly is in his room; he's always out. He considers this his home now. They can wander all over and do what they want. The atmosphere in the community was one where people don't shy away. A lady came up and started petting my jacket when I was there. We liked the feel of it when you walk in; it feels homey. Even over in the dementia side, it's an inviting, calming atmosphere. My father-in-law is loving it.
Sunnycd31
I am a friend or relative of resident
I assisted caring for a relative in this facility, and would recommend it highly to others. The staff is very compassionate and attentive to the resident's needs. A beautiful facility and kept very clean.
Caring105604650
It was relatively new. It was beautiful, clean, very lovely, and large, but too expensive for my mother. The location was wonderful. It's right off of I-90. It was easy to get to for all of my family members living in that area. There was a really good safety factor there. We did tour the rooms, and I saw the different stations where there were activities. It was basically empty when I was there.
Caring104970950
My mom is in a home in Ohio, and she is fine. She is getting good services and getting well cared for in this assisted living home. She is assisted with necessities skills in different things like bathing. The place is beautiful, clean, and new. I don't think the food is that great. Actually, I don't think any of the homes have really good food for older people. That is my one problem with a lot of different homes. As far as taking care of her and being there when she needs them, they are very prompt. That is most important.
B Guthrie
My experience has been overwhelming positive since my Dad entered in September of 2014. His transition from living alone in his house, to assisted living, and eventually to the Memory care unit, was guided by the hard working, caring staff to aided his transitions and make him feel at home. As his situation continues to change, the staff has and continues to work hard to make him feel at home and comfortable. As I visit nearly every day with my Dad to have coffee together, I see the staff working not only with my Father, but also the other residents in a very caring, positive manor. They also provide many activities both on and off site for the residents to participate in. I would (and have) highly recommend this community, to those who are seeking assisted living or memory care for their loved ones.
Dorothy103806450
It is a beautiful site. I wish that I could afford the single home. They have single homes surrounding it, and they had a rise but I wish I could afford a single home. In the dining area; the tables have table cloths and are set up really nicely. I could see the couples and the single dwelling living. They have plenty of buses and go on field trips. I talked to some of the residents that were sitting out because it was in the summer, and it was well-kept.
Explore Nearby Care
Expand your provider search by geography and care type.
Services and Amenities of The Enclave of Newell Creek in Mentor, Ohio
Room and housing options
Companion Suites: We do offer companion suites
General
Pets Allowed: Small pets allowed
About The Enclave of Newell Creek in Mentor, Ohio
Located just northeast of Cleveland on a campus with beautiful gardens and breathtaking oaks, The Enclave of Newell Creek is a senior living community designed for those looking for the simple life, along with discreet, round-the-clock professional support. In addition to independent and assisted living services, The Enclave of Newell Creek offers Life Guidance® memory care for individuals living with Alzheimer's or other forms of dementia. Each day welcomes new opportunities for fitness, fun, creativity and connection. And because The Enclave of Newell Creek takes care of the cooking, cleaning and home maintenance, residents have more time to pursue their passions – and discover new ones. Every day is a chance to make new memories. Residents can enjoy a conversation with neighbors over a chef-prepared breakfast. Meet up in the grand parlor for a piano sing-along. Or, if they're in the mood, they can even have an adventure with friends at Mentor Lagoons Nature Preserve and Marina.
Frequently Asked Questions
Help seniors by writing a review

If you have firsthand experience with a community or home care agency, share your review to help others searching for senior living and care.
Request Pricing Information
By clicking "Get Costs", I am providing express written consent to receive calls including automated/pre-recorded calls and automated texts for which I may incur a cost, as well as emails from Caring and its partners. I understand I am not obligated to provide this consent to utilize Caring's service(s). I acknowledge I was able to review the Agreement to be Contacted, Terms of Use, and Privacy Policy. This site is protected by reCAPTCHA and the Google Privacy Policy and Terms of Service apply.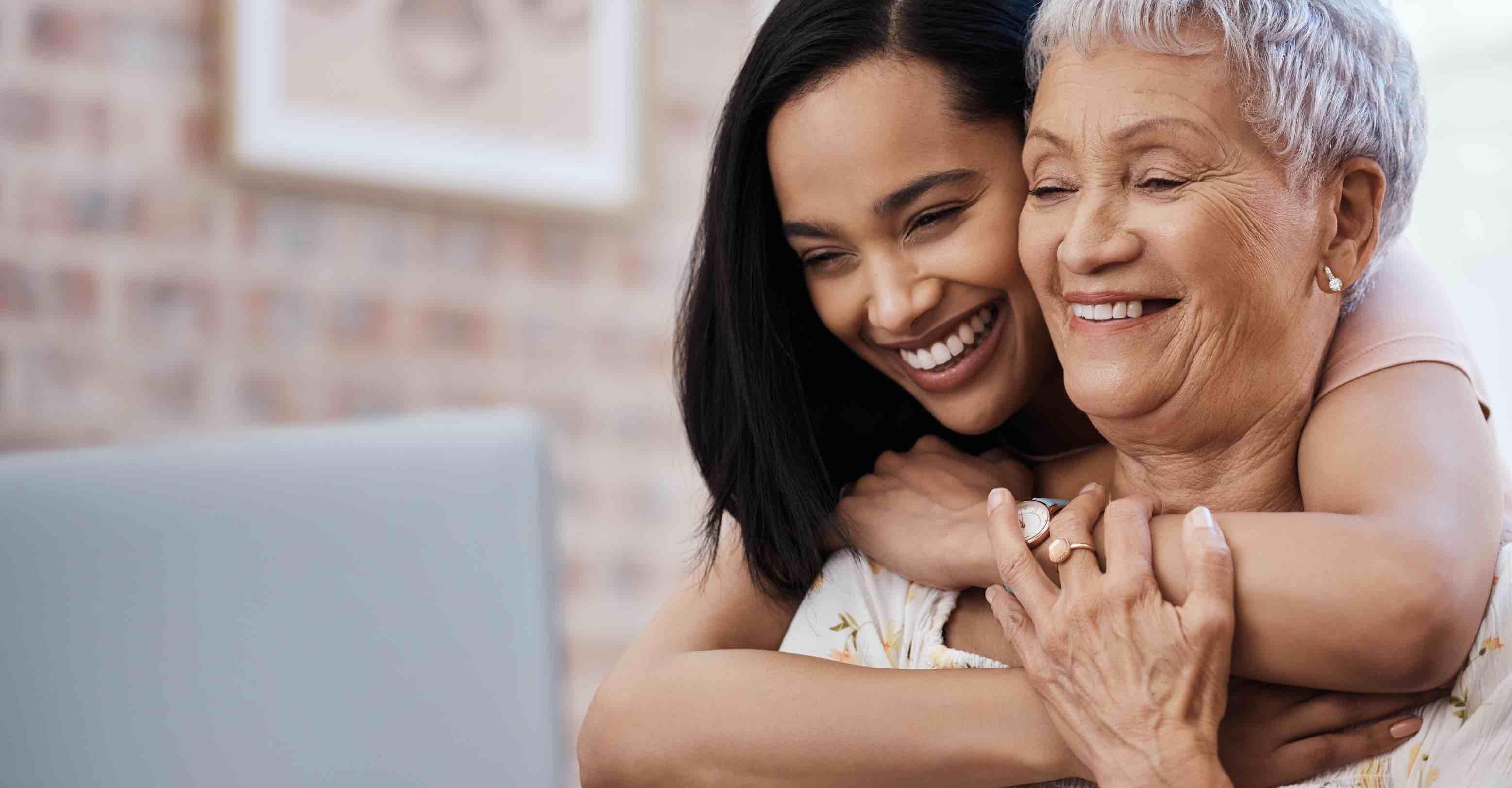 Compare costs, photos & reviews of senior living and care options near you.
Questions?
Call to speak to one of Caring's Family Advisors, or submit a request for more information here.
Didn't find what you were looking for?
Caring's Family Advisors can help answer your questions, schedule tours, and more.