9090 Montgomery, Cincinnati, OH 45242
Offers Memory Care and Assisted Living
Photos of Brookdale Kenwood
Request Pricing
By clicking "Get Costs", I am providing express written consent to receive calls including automated/pre-recorded calls and automated texts for which I may incur a cost, as well as emails from Caring and its partners. I understand I am not obligated to provide this consent to utilize Caring's service(s). I acknowledge I was able to review the Agreement to be Contacted, Terms of Use, and Privacy Policy. This site is protected by reCAPTCHA and the Google Privacy Policy and Terms of Service apply.
Reviews of Brookdale Kenwood in Cincinnati, Ohio
Kim
I actually liked Brookdale Kenwood very much. The only concern that I had was something that was very important to my father. He only likes walking and they had limited outdoor space for that, but they had a great staff and I really liked that they didn't have a lot of turnover. It was very expensive, but it was very nice that your loved one could stay there until it was time for them to pass on. They didn't have to go to another place, if the level of care was increased. We went to the memory care, and they were doing art activities. They were also doing some chair exercises and movie time.
Evan
Brookdale Kenwood was very average. I liked the fact that they had courtyard apartments (the apartments opened up onto a courtyard). There was a lot of natural light pouring in. They're doing a massive remodeling. The layout of the building was confusing. I could picture an older person kind of getting lost. Every hallway looked the same. It was the same carpeting and the same paint. It reminds me kind of an octopus. You have the main area and all these hallways going off. Their dining room had set hours. All the residents were just hanging out in the lobby at that time. I said, "Are they waiting to go somewhere?" The staff goes, "No, they're waiting for the dining room to open, so they can go in and sit." It's silly that these 80- and 90-year-olds are standing in the lobby, waiting for somebody to open the doors to the dining room. Breakfast is from 7:00 to 10:00, and it's closed for an hour and then it's open from 11:00 to 1:00 for lunch. I thought, let them come in and sit down and they can just socialize. Why are you making them stand jammed into this? They were shoulder to shoulder in this lobby waiting for the dining room to open. I just didn't like that at all. The staff seemed nice. I got to talk with a woman that's worked there for 20 years. She loved working there. When you see an employee that's been there for a long time, that's usually a good sign that she's happy working there. There are just things that I didn't care for. The staff member that I got to talk to was very sweet. She seemed very first-rate and cared about the residents. The rooms were small, but they did have good natural light coming in, and they had little kitchens. The building was older.
Provider Response
We appreciate you taking the time to visit and share your feedback. We are committed to quality service and care and will review your feedback with our management team.
Glenda
I like Brookdale Kenwood. It seemed very homey, the way they were setting it up. It was not very large, which is kind of what I was looking for. It is also convenient, but just not as convenient as the other one. It's like two minutes off of Cross County, so it makes it very convenient. I like the staff. They had programs going on for keeping the people entertained and busy. When I visited, I was very happy with it. I was impressed with the person that interviewed me and the tours that she gave. They are still in the process of doing some remodeling. It was still very pleasant.
Tammy
I am a friend or relative of a current/past resident
Brookdale Kenwood was wonderful. They were wonderful to my mom. She passed away, but I highly recommend them. We didn't get to spend a lot of time there, but in the time she spent there, they were wonderful. The staff was nothing short of amazing and more than kind. The place looked fine, the room was nice, and they put new carpetting in before her arrival. I think the value was good.
Daughter
I am a friend or relative of a current/past resident
My mom moved to Brookdale Kenwood. We chose this community because of the location and the people we talked with. They were very helpful in showing us the location and facilities and explaining what their services were. They had some activities for the residents. The rooms were more than adequate. They showed us different sized rooms like the studio, one-bedroom, and two-bedrooms. The activities were the same as what we saw in another location. My mother seems to like the food, some of it is good and some of it is not very good. They have a salon, transportation to appointments, a little bistro, and lots of sitting areas around for when family members visit. They also play cards. I saw in their schedule of activities that they also have bingo and Christmas programs. The building itself is well-maintained and decorated very nicely. I don't have any issue with them.
594830
I am a friend or relative of a current/past resident
We went into the community trusting that they would deliver the promises that they were so proud of. Our Dad lived at the end of a hallway and was often forgotten about. It broke our hearts. We were given a smokescreen of lies about how Dad never hit his pendant, but they stopped cold when we demanded the pendant response time report. We were not at ease with the head director, she seemed to have an answer for everything that somehow placed the blame on our Dad. We have been very happy since the day we left this community.
Provider Response
Thank you for taking the time to share your thoughts. By giving us your feedback, you are helping us to understand what we do well and what we could focus on improving. Please be assured your feedback will be reviewed and used to help better serve our residents and their families.
500221
I am a friend or relative of a current/past resident
DO NOT put your loved one in this community. We finally moved our mom out,and we should have done it sooner. After many discussions about our concerns (lack of staff, the smell of urine, the little staff that were present were clueless!) we were only met with excuses. The executive director will tell you that they are fully staffed, when in actuality they are not. She will talk around the issues instead of delivering results. We wish we never allowed mom to live here.
Provider Response
We take your comments seriously and are committed to providing quality care and services to our residents and their families. Our management team has reviewed these concerns and we wish to assure you the safety and well-being of our residents is our top priority.
NancyandJohn
I am a friend or relative of a current/past resident
My father lived at Brookdale Kenwood for 2.5 years. We could not have asked for a better place for him. Everyone treated him (and us) with great care and compassion. We highly recommend this facility to anyone who wants their loved one to be treated with the dignity and respect they deserve. We looked all over Cincinnati, and this is by far the best. WONDERFUL people!
Sue121715150
Brookdale Kenwood was a very nice place. I really liked and was impressed by what I saw there. It had many activities, like supervised trips and bingo, and a salon.
Mike117433050
Brookdale Kenwood was very nice but very expensive, too. The cleanliness was very good, and the rooms were very nice as well.
Anonymous115263950
Brookdale Kenwood had a very strong cleaning fluid odor, which was giving me a headache. It was a convenient location and looked like it was clean; it just seemed dark and dreary. I wanted something a little lighter, brighter, and uplifting.
Jeannie10
Brookdale Kenwood was also an excellent facility. It would have been my second choice to put my mother-in-law and father-in-law there, but in the long run, the only reason we didn't do that was because the other place became open, and they were closer. We did want to get them closer to us, so we could be there in a hurry. I loved the director at Brookdale Kenwood. She was awesome, and the help seemed really nice. It was a beautiful setup all the way around, too. It's a small-scale place, which is what I like. It almost gave you the feeling you were at a bed and breakfast, which was neat. I know they have a ton of activities as well with a lot of brain workouts for the residents. I spent a lot of time talking with the director, and she took all the time necessary with me. I can't say enough good things about her. Anybody I did meet was very friendly, very caring, and I do believe they have staff that really cares for their residents. I was very impressed. The biggest thing was the caring staff. I think they go out of their way, from what I heard and witnessed, to provide a wonderful atmosphere for the residents.
Anonymous114401550
I am a friend or relative of a resident
My mom-in-law was at Brookdale Kenwood. It was a smaller community and a lot of the residents there were very disabled. She didn't have anyone to talk to. The care from the staff is great. They were really responsive to the residents when they need help.
Caring107862950
They were very helpful. Visually, it was pretty good, just a little bit smaller than what I'm used to in terms of the rooms. Their dining room was very impressive, and they had a pool and a library. My overall impression was fairly good except for the fact that it looked a little bit monolithic, a little overwhelming, not homey from the outside, like a fortress to me. I didn't particularly like the way they distributed their medicines. It wasn't a nurse coming to you to distribute medicine -- it was you had to go to an office at a certain point in time. I didn't like that particularly when you have elderly people who are not quite ambulatory. I got a lot of hesitation about medical personnel on-call, what kind of office hours they would have, rather than either a staff physician or a visiting physician coming in at a fixed time. Otherwise, I like Brookdale Kenwood.
Caring109545550
Brookdale was fine. They had nice staff, nice people, and nice rooms. Everything is good. The rooms were probably on the small size, but they were enough. They had lots of activities, and I was impressed with those.
lkngforMom
I have to say that the memory care was the most excellent part of our visit. We liked it better than the other area because so much was happening and all the residents were involved, but not in the same thing. The memory care director is top notch as well, we were very impressed with her understanding of our mom's diagnosis. She gave us tips and invited us to a monthly support group even if we did not choose to move there. Very very refreshing!
Caring106976450
Basically I found Brookdale by looking online. I think they are very knowledgeable and very friendly. I was looking for a private room and a private bath. That is what they have available. All of their rooms are private. My husband will be in memory care, and they have their own dining room. It is a small facility, and they have a small dining area. I looked at their activity list, and I know they have a wonderful computer program that is geared to people with Dementia. I also know that they see what their skilled level is and they give them activities that are appropriate for their skill and memory level. They have very good programs in their memory unit.
kickmekate
Horrible horrible care. My father was a resident at Brookdale Place of Kenwood for 10 months and did nothing but rapidly decline, develop excessive bedsores, develop MRSA from a blister on his foot, become malnourished, lost a LOT of weight, around 50lbs or so, was denied medication he needed and was left to sit in his own soil for hours without assistance. He had to be taken in an ambulance after I finally refused their "method of treatment" which would have been quarantining him in a room for a week while they cleaned the MRSA infection. At the hospital he required a wound specialist and surgery to remove the necrotic tissue and bone in his foot. The infection reached his bone. After he left that horrid facility, he continued to deteriorate and passed away recently due to complications that likely arose from the state he was in after his stay at Brookdale. If you care about your loved ones, do not send them here.
Provider Response
We are grateful you have taken the opportunity to discuss these concerns with our team members. We would be happy to follow up with you to review these concerns and hope you will call us at 877-400-5296.
betty bo
UPon entering the rundown building the smells take over. Hallways where the resident reside smell of urine and feces and some immobile residents sit in their wheelchairs for hours staring at the wall. Nursing care was not impressive either from patients not recieving medications on time or handling wound care properly. The aids are probably the nicest people staffed there along with the kitchen workers.The higher ups and management are nice to your face but a different story behind your back. What i took away from this visit is what a little old lady who was sitting in her wheelchair stuck in the hallway with no one to help her...she looked me straight in the eyes and told me to get out as fast as i could or they(guessing the staff) would make me stay. Escape while you can before you get stuck like me. Was not impressed with this place at all. Had very low ratings everywhere i checked but on the brighter side of things the theft has finally stopped. No way would i put one of my loved ones there. Hell i wouldnt even let my dog stay there.
Provider Response
Thank you for taking the time to share your thoughts about Brookdale Place at Kenwood. The staff is committed to providing the highest-quality service and care for each resident every day and we will share your feedback with our regional team. We hope you will call us at 877-400-5296 to discuss your concerns in detail.
Don22
I just recently visited Brookdale and the first thing that impressed me was the friendly greeting by the staff. They were able to answer all my questions. We had lunch there and the food was adequate. They have an activity schedule and they go on outings. They also have physical exercise. The facility is starting on a major remodeling and redecorating, but right now the looks of the facility is not really impressing.
Debra11
Our visit with Brookdale Place was good. I liked the proximity of the place to us. It was very warm, inviting and very clean. The room size was adequate. They had a wide range of activities and their staff was very friendly.
shuckssa
I am a friend or relative of a resident
The amenities were alright along with the facilities too. However the staff was slightly rude. I do however give them credit because they from what I can tell actually do a lot to help the people who are living there. The place from what I remember was quite clean and inviting.
kylet112
After searching constantly for an assisted living facility for myself, I was severely disappointed in the lack of quality and caring attitudes that most places have. Luckily, I came across Brookdale Place at Kenwood just in time. This is a model of efficiency and practicality. This assisted living facility has everything one could need in order to have a comfortable living. The establishment and grounds are very well-kept and clean and the staff are more than willing to handle any issues they are presented with. I was extremely happy with this establishment and highly recommend it to anyone looking for a quality assisted living home while still looking to maintain their independence. Perfect grounds, excellent staff that cater to anything you could possibly need, a brilliant atmosphere and many amenities help to distinguish Brookdale Place at Kenwood from many of the surrounding assisted living facilities that do not provide quality living arrangements.
pwolfinger
When I visited, it was quite sad. I was visiting both of my grandparents. The facility is run down but the staff was great. They really loved what they were doing and cared for every individual. They just lacked the resources. The amenities were ok but also run down. My grandparents room consisted of a small kitchen, a sitting room, a bedroom, and a bathroom. It was not luxurious or anything but it did the trick. One positive about the facility is the landscaping was very nice with a pond. Ducks were always around looking to raise some excitement. Another great thing about this facility was it gave the elderly a chance to work at the assisted living facility. One place they could work was the gift shop. Here you could buy anything ranging from snacks to toilet tree kits. This seemed like the go to place in this facility and was a lot of fun to be in. Once again, this facility could not have had better staff. The only improvement would be the physical structure.
Provider Response
Thank you for taking the time to share your concerns. Please be assured that the safety and well-being of our residents is our first priority. Your concern is being reviewed. We would welcome an opportunity to discuss it with you personally and hope you will call us.
doreen's daughter
After researching Alzheimer's care facilities in northeast Cincinnati, my family chose to move our mother to Brookdale Place in Kenwood. With just fifty residents attended by care teams of three, we know that someone is either with her or just around the corner to ease her confusion and help her with day-to-day needs. Her comfort seems their number one concern. Brookdale has been a great fit for my mom I and would recommend it to other families searching for dementia/Alzheimer's care for their parents.
Services and Amenities of Brookdale Kenwood in Cincinnati, Ohio
About Brookdale Kenwood in Cincinnati, Ohio
Brookdale Kenwood is situated in the historic Montgomery neighborhood of Cincinnati, a residential suburb with beautiful parks. Residents appreciate the caring and responsive staff and the community's smaller size that gives it the cozy atmosphere of a bed and breakfast. Memory care is highlighted by residents' family members who mention that the staff is very knowledgeable and proactive in planning engaging activities for their loved ones. Unique amenities include an ice cream parlor, arts and crafts studio and a greenhouse. Supervised trips are also appreciated by residents and their families.
Help seniors by writing a review

If you have firsthand experience with a community or home care agency, share your review to help others searching for senior living and care.
Request Pricing Information
By clicking "Get Costs", I am providing express written consent to receive calls including automated/pre-recorded calls and automated texts for which I may incur a cost, as well as emails from Caring and its partners. I understand I am not obligated to provide this consent to utilize Caring's service(s). I acknowledge I was able to review the Agreement to be Contacted, Terms of Use, and Privacy Policy. This site is protected by reCAPTCHA and the Google Privacy Policy and Terms of Service apply.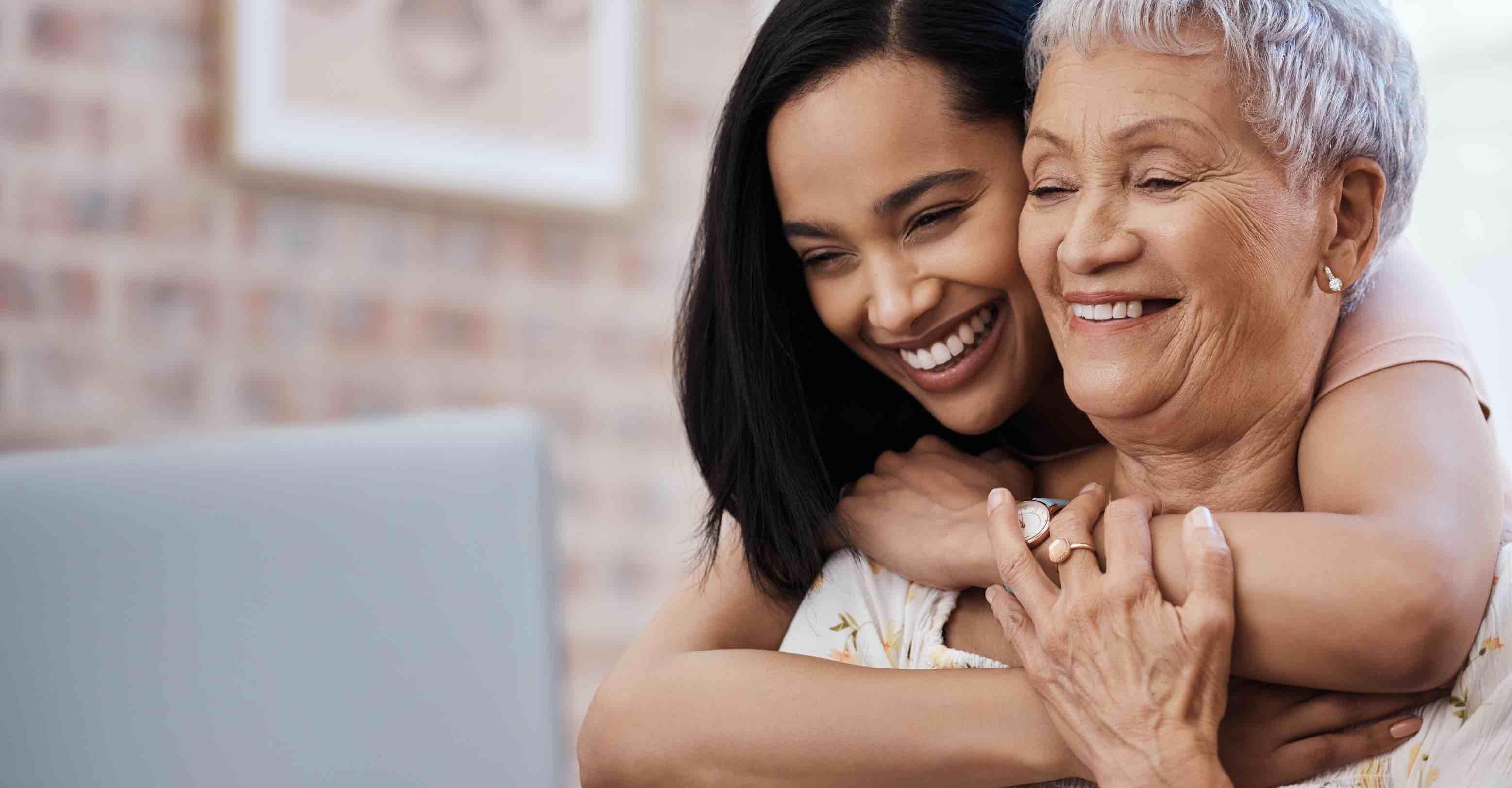 Compare costs, photos & reviews of senior living and care options near you.
Questions?
Call to speak to one of Caring's Family Advisors, or submit a request for more information here.
Costs for Brookdale Kenwood in Cincinnati, Ohio
Memory Care
Memory Care is specifically designed to meet the needs of those with Alzheimer's or other forms of dementia. Specially trained staff members assist with activities of daily living (such as bathing and dressing) and provide therapies to slow further loss of cognitive abilities.
Assisted Living
This level of care provides support for those who need help with personal care needs such as cleaning, bathing, and dressing. Residents selecting this level of care are treated to many amenities in a home-like atmosphere, while getting support in their daily lives.
Didn't find what you were looking for?
Caring's Family Advisors can help answer your questions, schedule tours, and more.