The 5 Best Nursing Homes in Katy, TX for 2023
A community-centered suburb immediately west of Houston, the tri-county city of Katy offers seniors both small-town charm and easy access to big-city conveniences. Its attractive parks, historic downtown and festive events are perfect for the city's warm climate. With over 3,000 or about 14.1% of the residents aged 65 and older, Katy takes conscious efforts in providing livable communities for aging in place. Nursing home care is considered affordable at $5,627 per month, and the city has an average cost of living. Aside from Memorial Hermann Katy Hospital, there are plenty of nearby hospitals in Houston for accessing quality medical care.
For seniors who require 24-hour skilled care but not hospitalization, nursing homes may be a viable long-term care option. Nursing facilities are staffed by licensed health professionals who can provide rehabilitation therapy and other forms of specialized medical care. Such high levels of care make nursing home care the most expensive option in most cities, including Katy. Subject to clinical evaluation, seniors may receive intermittent skilled nursing in alternative care arrangements such as home health care and assisted living.
This guide offers helpful information about nursing home care in Katy, its related costs and some local resources related to long-term care.
Directory of Nursing Homes in Katy, TX
---
---
---
---
---
---
---
---
---
is a

Caring Star Community

Earning a Caring Star means this community is among the best Senior Living commuities in America.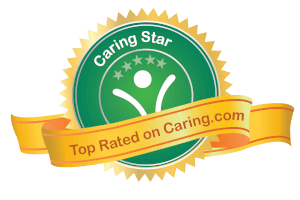 Nursing Home Costs in Katy, Texas
Private-room nursing home care in Katy costs $7,635 per month, while the semiprivate room option averages $5,627.
The Cost of Nursing Home Care in Nearby Cities
Nursing home care in Katy costs around $600 more than the state average, but it's cheaper than the United States median by over $2,100. The average costs for nursing home care in semiprivate accommodations were used for amount comparisons.
As part of Greater Houston, Katy is among the most expensive areas for nursing home care in the Texas Gulf Coast region. The Beaumont area is the most affordable option in the region, costing nearly $400 less than Katy and somewhat comparable to Austin in Central Texas. Victoria and Corpus Christi are both less expensive than Katy by approximately $100 to $300.
Note: Data for Katy was unavailable, so data for the nearest city, Houston, was used instead.
The Cost of Other Types of Senior Care
Seniors and their families can weigh the costs of different senior options based on the appropriate level of care needed. Nursing home care has a $2,000 difference between private and semiprivate accommodations, while home care and home health care have comparable costs at $4,290, based on a 44-hour weekly schedule. Assisted living at $4,750 is the second-most expensive option after nursing home care, but its costs cover accommodations, meals and 24-hour supervision. Adult day health care is the cheapest option at $1,138, with its nonresidential setting and limited scope of care.
Nursing home (semiprivate room)
Nursing home (private room)
Financial Assistance for Nursing Home Care in Katy, Texas
Many seniors and their families use some form of financial assistance to help them pay for nursing care. The main options available are Medicare, Medicaid, and veterans benefits. These programs can be complicated, especially when it comes to benefit terms. Below, we give a brief overview of how these programs may be used towards paying for skilled nursing care.
Medicare: Medicare will typically cover all skilled nursing costs for the first 20 days of one's stay in a nursing home and a portion of the costs until day 100. After 100 days in a skilled nursing facility, Medicare will not cover any part of the cost of the stay. While this is adequate when short-term care is needed, those in need of long-term care will need to either pay out-of-pocket or use another source of financial assistance.
Medicaid: Medicaid covers most of the costs of living in a skilled nursing facility for those who qualify. Care, room, and board are covered with no time limit, but residents may be charged for extras like specially prepared food or cosmetic services. Medicaid eligibility standards are strict and complex, so not all seniors are eligible for Medicaid benefits.
Veterans Benefits: Veterans receiving a VA pension may also be eligible for the Aid and Attendance benefit administered by the VA. Aid and Attendance is a monthly allowance that beneficiaries may use to pay for their long-term care, including skilled nursing care.
If these options aren't available to you, check if your loved one has long-term care insurance or contact your Area Agency on Aging to ask about any local financial assistance programs for seniors.
Free Resources for Seniors in Katy, Texas
Because Katy is a tri-county area, the city is served by a large number of contracted senior service providers that support aging in place. The below free resources may offer assistance with long-term care arrangements, as well as alternative options to nursing home care.
| | | |
| --- | --- | --- |
| Resource | Contact | Service |
| Harris County Area Agency on Aging and Houston-Galveston Area Agency on Aging | (832) 393-4301 for HCAAA(713) 627-3200 for H-GAC AAA | The two Area Agencies on Aging that serve Katy's 60+ seniors provide similar services, such as information and referrals, care coordination, in-home services, health and nutrition programs and caregiver support. Both AAAs also provide free Medicare benefits counseling under the Health, Information, Counseling and Advocacy Program and administer the Long-Term Care Ombudsman Program for residents of nursing homes and other senior care facilities. |
| Care Connection ADRC and Texas Gulf Coast ADRC | (855) 937-2372 | The Aging and Disability Resource Centers for Harris County and the Houston-Galveston area assist Katy seniors and their families in navigating programs and services that meet their long-term care needs. Referrals and options counseling services may be related to public and private benefits, housing, caregiver respite, senior transportation and nursing home transitions. Care Connection ADRC can also provide specialists who assist eligible veterans with the Veteran-Directed Care Program. |
| Meals on Wheels for Greater Houston and Fort Bend Seniors Meals on Wheels | (713) 533-4900 for Harris County(281) 633-7049 for Fort Bend and Waller Counties | In addition to providing home-delivered meals to eligible Katy seniors, Interfaith Ministries' Meals on Wheels for Greater Houston also provides breakfast, weekend meals and aniMeals on Wheels pet food. Fort Bend Seniors delivers hot, frozen and emergency shelf-stable meals and may also offer case management and information/referral services to homebound seniors. |
| Katy Christian Ministries Social Services | (281) 391-9623 | Serving low-income Katy residents regardless of religious background or affiliation, KCM offers financial and food assistance and help obtaining Medicare, Medicaid, Harris County Gold Card and other benefits through its Health Benefits Access Program. |
| Catholic Charities Senior Program | (713) 874-6588 for Harris County(281) 202-6200 for Fort Bend County | The Senior Program of Catholic Charities Galveston-Houston provides comprehensive in-home assessments, health and welfare monitoring, community referrals and social enrichment opportunities to 60+ seniors in Katy who live alone or are alone most of the day. These services are performed by case managers, field specialists and licensed social work professionals. |
Frequently Asked Questions
What is the crime rate in Katy?
The crime rate, which is used as an indicator of how safe a particular area is, in Katy is 335, which is above the national average of 323.
In Katy, what is the traffic like?
There is heavy traffic congestion with a below average crash rate of 4.
How much do you pay for housing in Katy?
At $1,800, the average cost of housing in Katy is above the nationwide average of $1,442
Is there a good job market in Katy?
Katy offers a poor job market for older adults. There are typically less than 1 job available per worker and the rate of income inequality in the area is 0.47.
How accessible is Katy for people without a vehicle?
In Katy, 67% of public transportation stations and vehicles are ADA-accessible. Which is below the national average of 78.28%. On average, there are 0 local transit vehicles per hour. This is less than the national average of 8.
Does Katy offer good health care?
Patient satisfaction, which is a key indicator of the quality of health care in an area, averages 75.8% in Katy – this is higher the national average patient satisfaction. Additionally, there are 58 primary care physicians for every 100,000 people, which is less the national average of 82.
Is Katy a good place to live for people who are retired?
According to Caring.com's
2022 Senior Living Report
which graded 300 cities using 46 metrics across 5 categories, Katy ranked in the bottom of the pack. It's overall rank was 275th, and it scored the best in Quality Of Life, while it's lowest score was for Transportation.
Does Katy have fun activities for people who are retired?
In Katy, the number of parks is less than the national average. Additionally, the number of cultural, arts, and entertainment options is below the average.